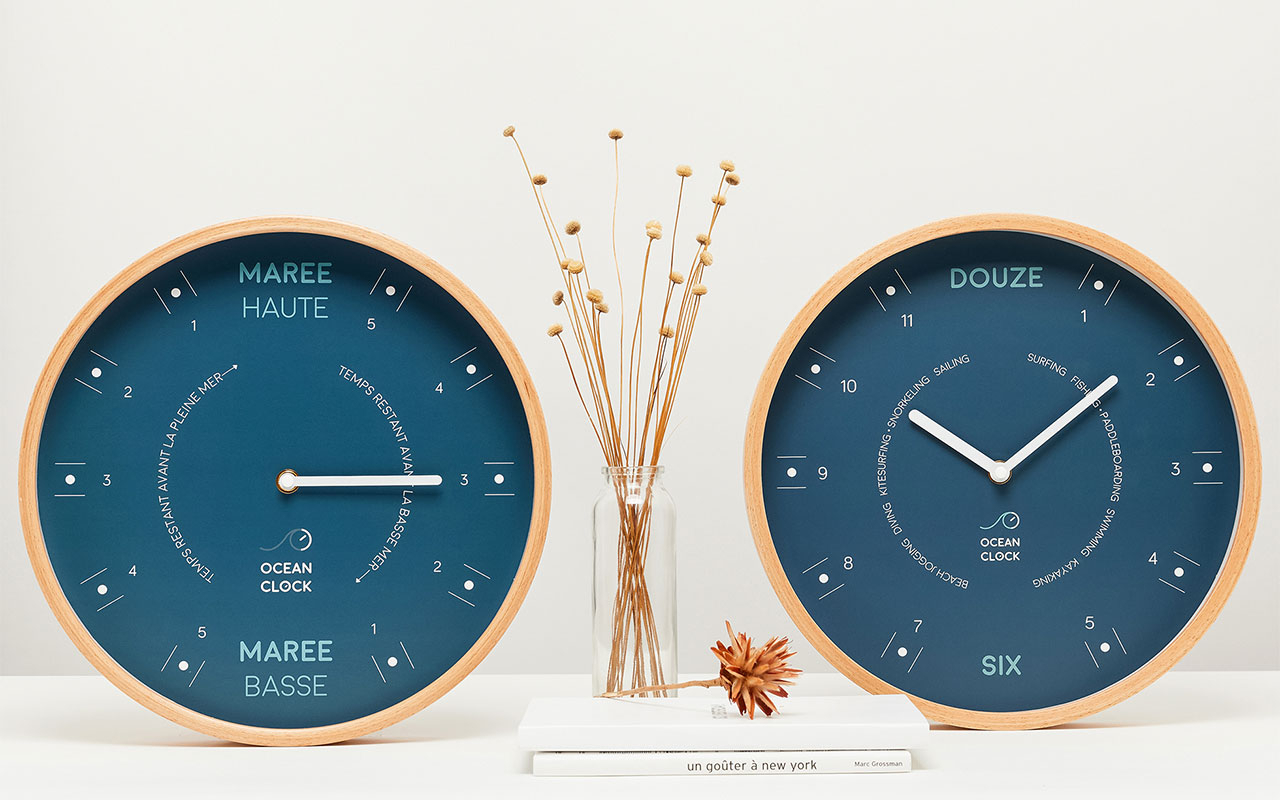 Clocks
What time is it? See our collection of classic wall clocks that show the time.
Inspired by our collection of tide clocks, the dials of these wooden frame clocks display ocean related activities! Swimming, surfing, diving, kayaking...
Alone or as a pair, our collection of clocks adds a true decorative touch to your home!