Our fun and cute Christmas gift ideas for little beachgoers
Ready to fill Santa's shopping bag ?
Just a few more days of patience before you see Santa Claus climb down the chimney… If there are still a few Christmas presents missing in the sack for your little darling, do not panic, you will undoubtedly find a nice gift idea this year. In our selection of gifts, you will find loads of cute things to put under the Christmas tree that are ideal for children who keep having the beach on their mind.
Some must-have Christmas gifts to prepare your darling for beach outings
This year, Father Christmas is wearing his best swimming suit to spoil the little ones! But has he not forgotten any essential beach gear to be prepared for a nice day at the seaside?  
A backpack in original neoprene 
Before leaving the house and heading off to the warm-sanded beach, it is important to gather all your kiddo's beach items inside a fun backpack that he/she will love wearing. This new little companion will not be scared of water as it is waterproof and dries fast, it is perfect for storing the kid's wet stuff. A must-have Christmas gift for beach outings or at the swimming pool. So, want to grab one?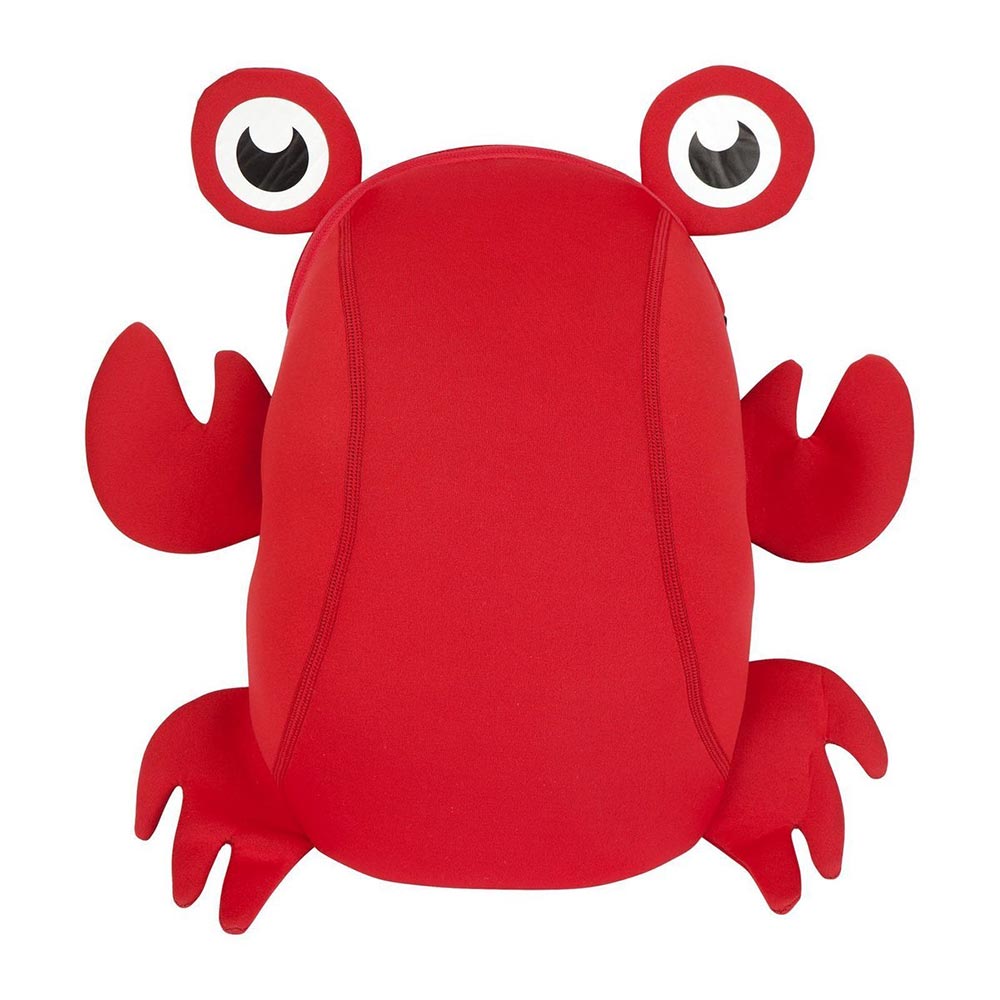 Backpack Crabby
© Sunnylife
Colourful little jelly shoes
Once the whole family have put on their favourite swimming suits, it is important to complete the kids' outfit with beach shoes that are both cute and comfy. With these state-of-the-art beach sandals by Liewood, your kids' little toes will not get burnt on the hot sand.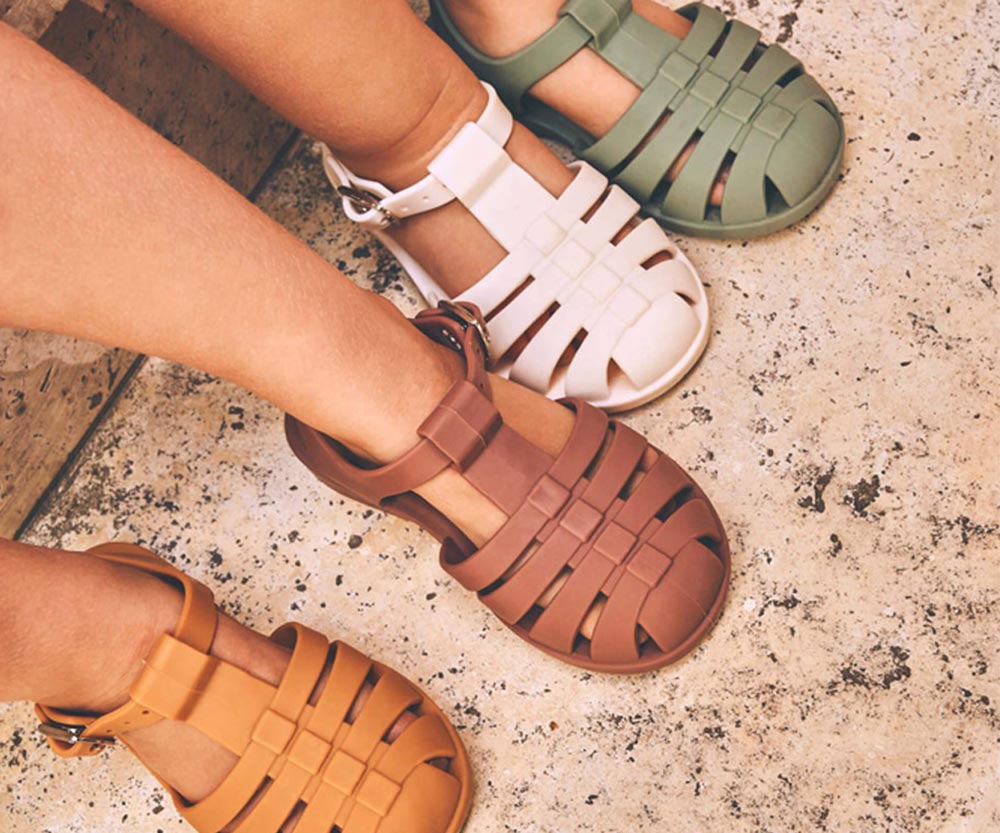 Beach sandals
© Liewood
A nice cap to be protected from the sun
To be at the top on sunny days, think of giving a very cute cap as a present to a kid who loves to gambol in the open air. Opt for cute and colourful Hello Hossy caps to protect your kiddos in an original manner. A very handy Christmas gift when the sun shows up.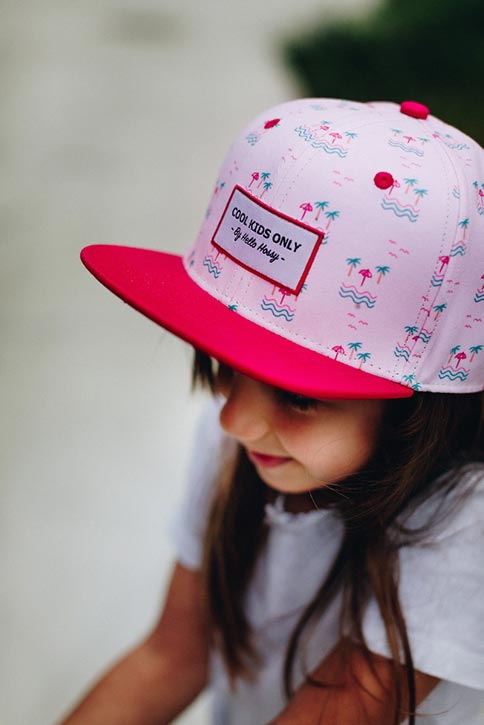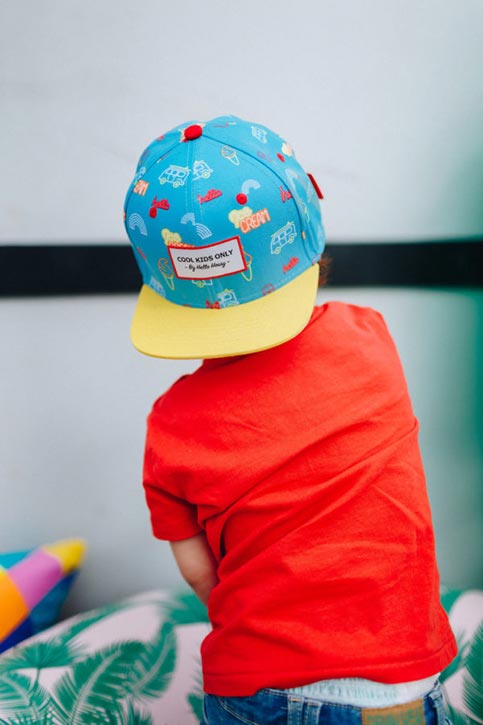 Palm Cap & Ice Cream Cap
© Hello Hossy
The poetic My Little Week clock Blue for the kid's bedroom
For children who cannot wait to play on the sand and in the waves, spoil them with a pretty gift that will make them travel to the beach. With the clock My Little Week Blue & Sandy, kids will not need to leave their bedroom to see themselves at the heart of the ocean thanks to its seafaring and poetic design. More than solely being an original deco object, this clock will be at their side everyday of the year to help them know what day of the week it is. A perfect children gift idea to help them wait until their next seaside outing.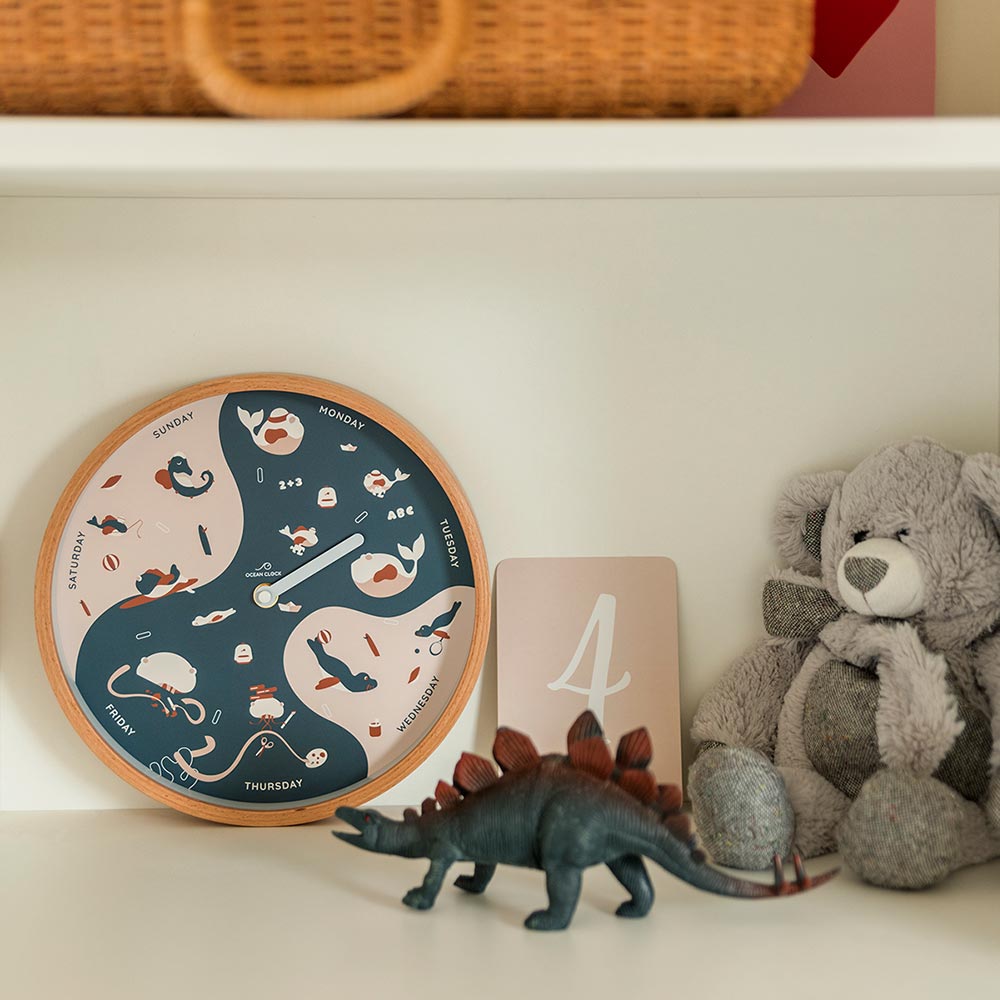 My Little Week clock Blue & Sandy
© Studio 255
Cool gifts to become the most stylish kiddo on the beach
Now that the little ones are all set to go to the beach, here are a few gift ideas in order to spend some quality family time in total serenity.
Need a change from the usual fluorescent armbands and want your little angel to have a more stylish beach look? We have found for you the cutest inflatable armbands to put around your angel's little arms, so he/she may swim safely and with style.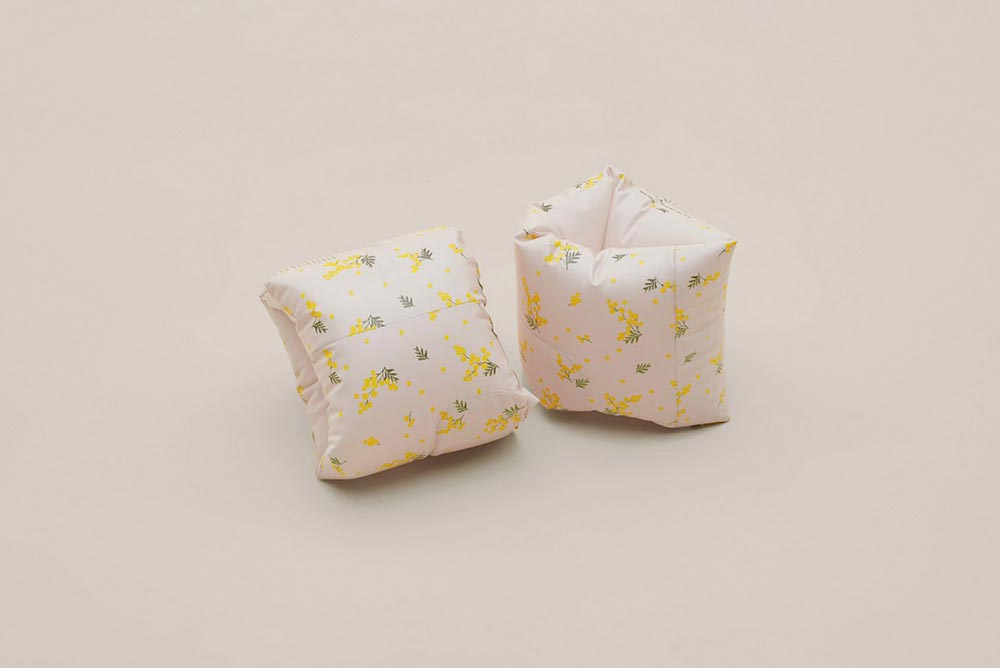 Brassards Mimosa
© Garbo & friends
An all so soft beach towel
After a bathing session, nothing beats wrapping up warmly in an adorable towel. Remember to put this must-have beach item under the Christmas tree. Choose a beach towel that is both nicely decorated with sea animals and as soft as a comfort blanket, for some comfy time on the sand.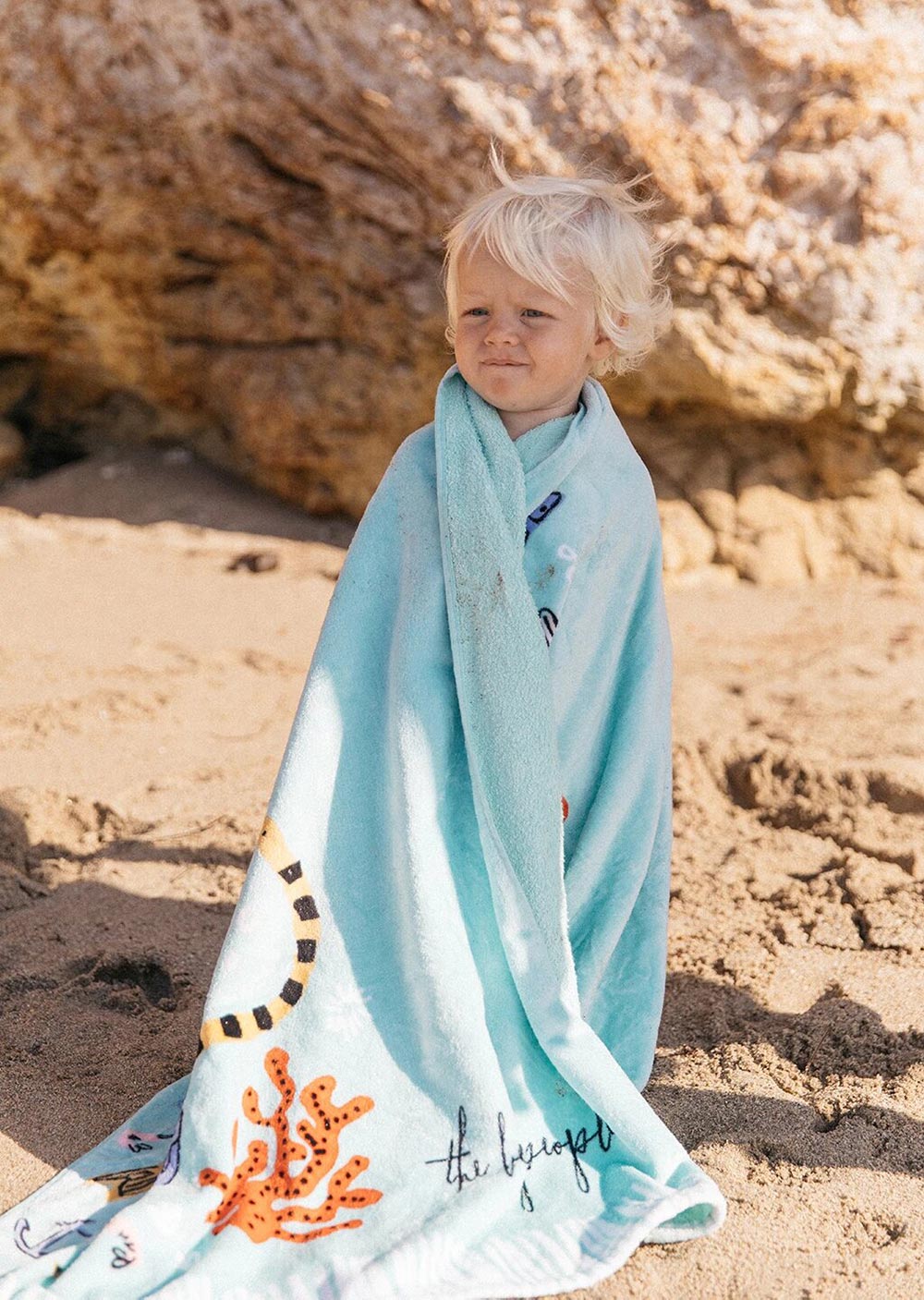 Buccaneer Beach towel
© The Beach People
A lunch bag for starving little monsters
We often hear that sea air opens the appetite! For your beach outings, don't you dare forget the snack that will fill up your little swimmer. Here is a lovely snack bag to bring with you everywhere you go, ideal when it comes to putting inside some biscuits, fruits and juice to treat your little ones between two sand castles.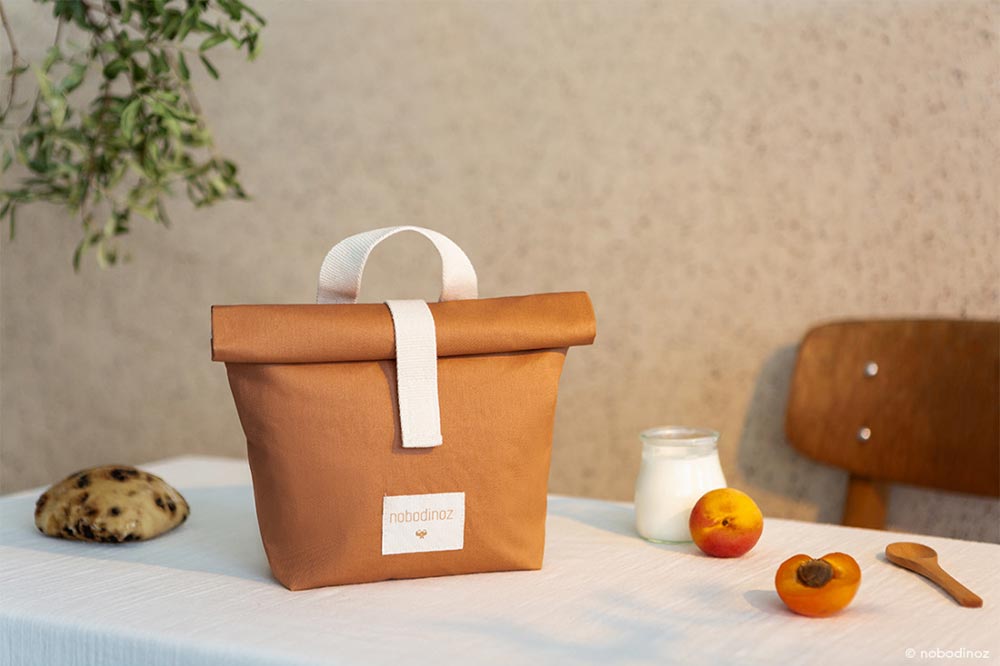 Sunshine lunch bag
© Nobodinoz
All so cute beach toys to put under the Christmas tree
To enthral kids at Christmas and make their beach days even more fun, write down on Santa Claus' list some very cute gifts that they will grow into. Let's get started! 
It would be unthinkable to head off to the beach with children without the famous beach toy kit (bucket, spade, mould). Make your kid a true sandcastle master thanks to this adorable toy set, 100% in silicon, and so soft to the touch.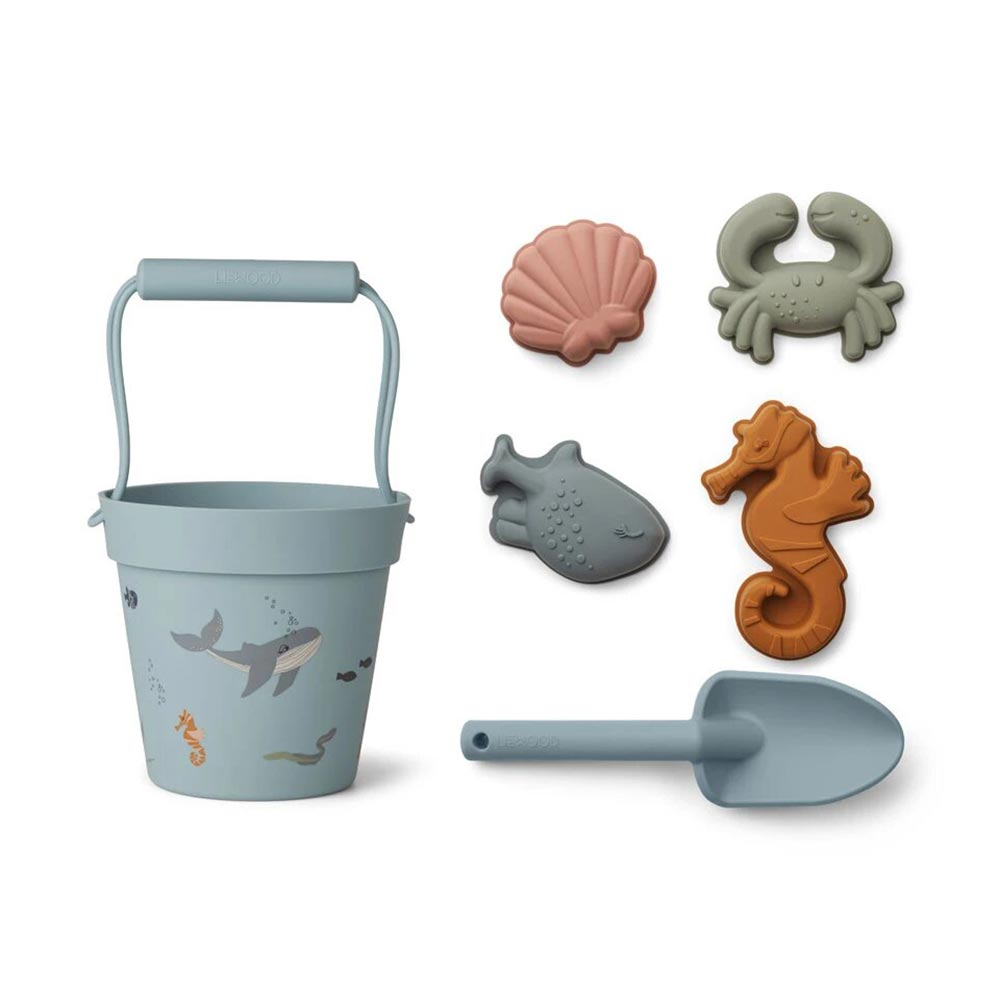 Beach set Dante
© Liewood
Lovely roaring beach bats
Once the village of mud pies is built and the handy pandy rinsed, go for a fun and colourful beach-bat game with your feet in the sand. These lovely colourful feline bats will amuse both kids and parents. Ready to roar of pleasure when unwrapping Christmas gifts?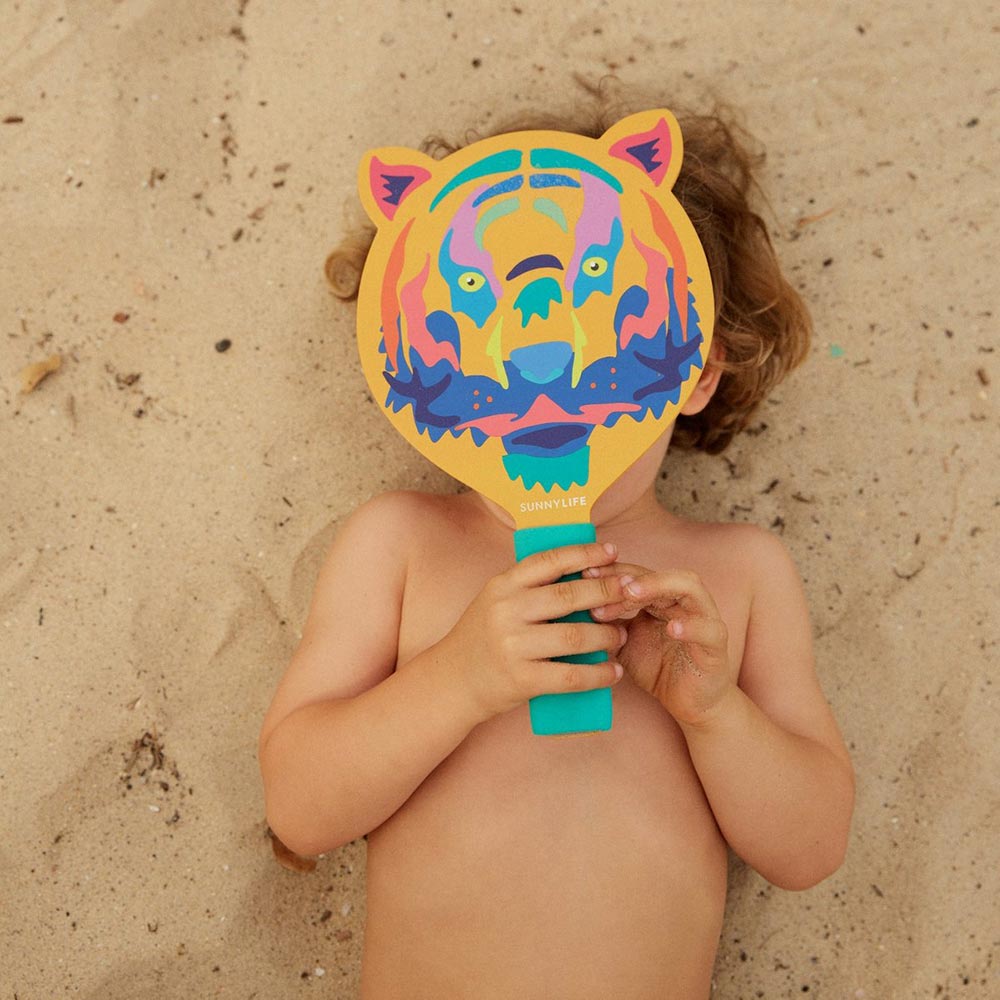 Tiger beach bats
© Sunnylife
A colourful wooden boules game
"It is always a pleasure to play a game of boules!" No need to hear the cicadas sing to truly enjoy a great game of boules with the family. Forget about the usual children plastic boules and opt for these beautiful solid and colourful wooden boules. Their small size will perfectly fit in the little ones' handy pandy.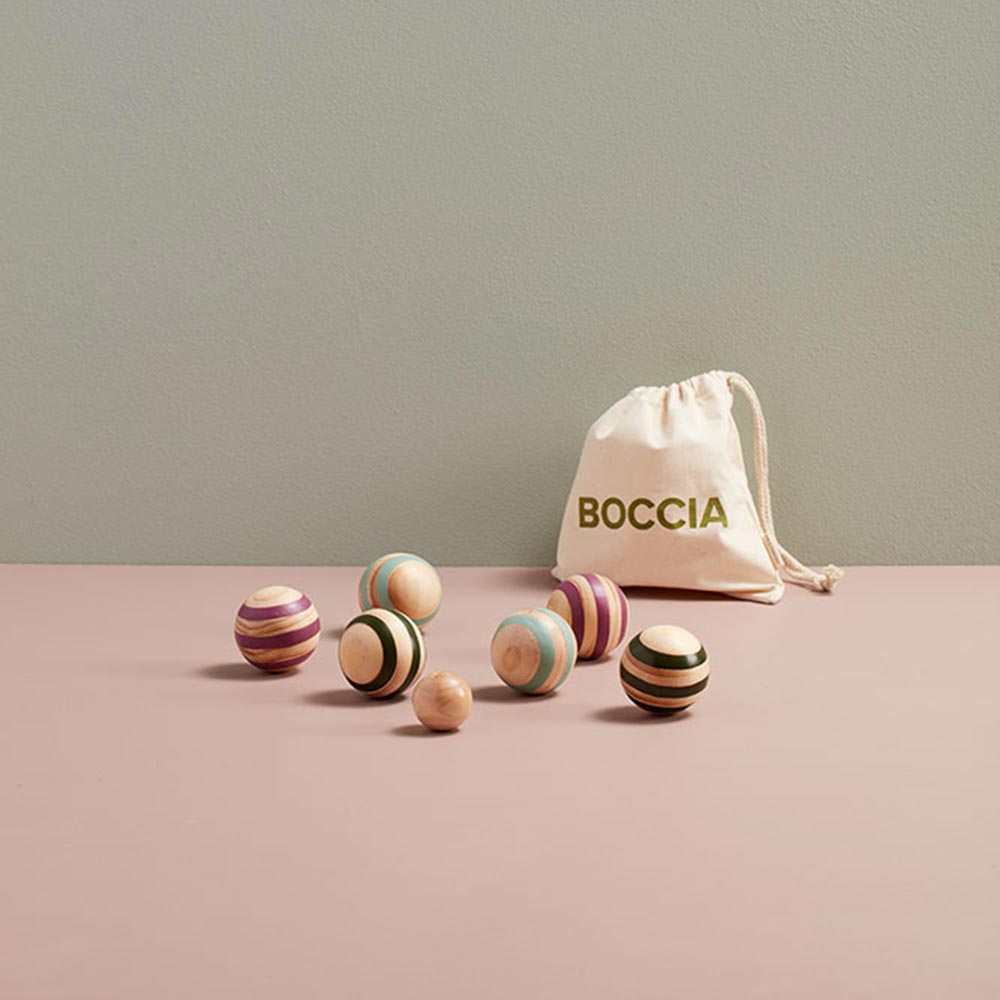 Boules game - Boccia
© Kid's Concept
Pretty fins adorned with soft colours
For kids who feel like fish in water, get them some fins in natural rubber. Either in mint or peach colour, these Hevea fins are the ideal gift for those who dream of swimming like a dolphin.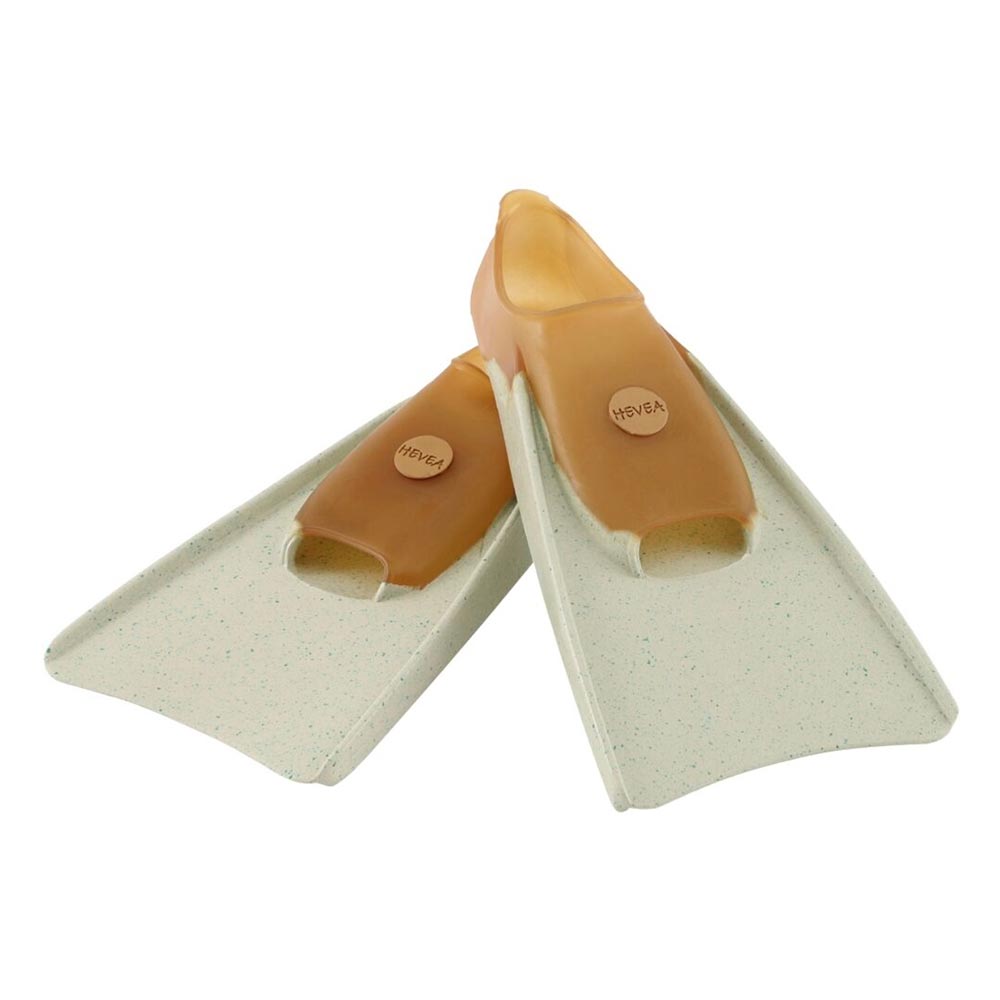 Little fins
© HEVEA
Thanks to our selection of gift ideas, you now hold all the cards to spoil the little beachgoers of your entourage at Christmas. What are going to put under the Christmas tree?