Father's Day : declare your love with an ocean-inspired gift
Ready to make your daddy travel?
Just like mums, dads also deserve a selection of gifts! With the summer coming, we wanted to give a holiday feel to this Father's Day. Whether he is a surfer, a fisherman, a sailor or just a seaside enthusiast, our crew has made for you a list of original gift ideas which will embark your daddy for sure.
Breathe a nautical spirit into your dad's home
Your dad misses sea breeze? We have found for you fun gifts for him that will bring some ocean into his nest.
The Line wall deco to make him travel
Bring your beloved dad back some holiday memories by getting him a singular wall object: the shape of his favourite town or island. A delicate black steel object that will make a great impression thanks to its stylish and elegant look.
A simple glance at this one-of-a-kind decoration will be enough to send your dad away on holiday.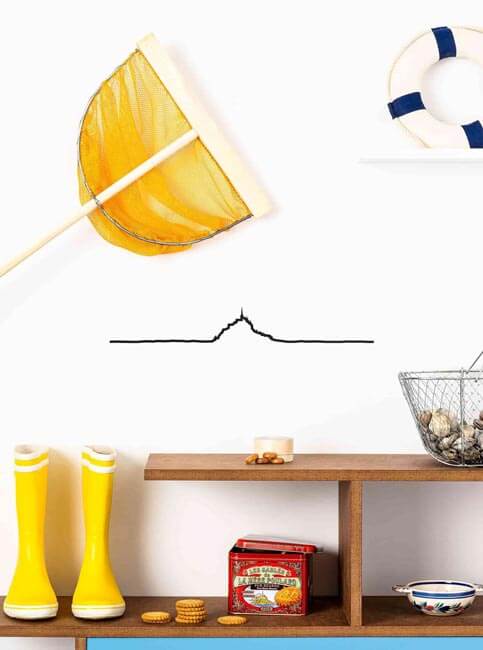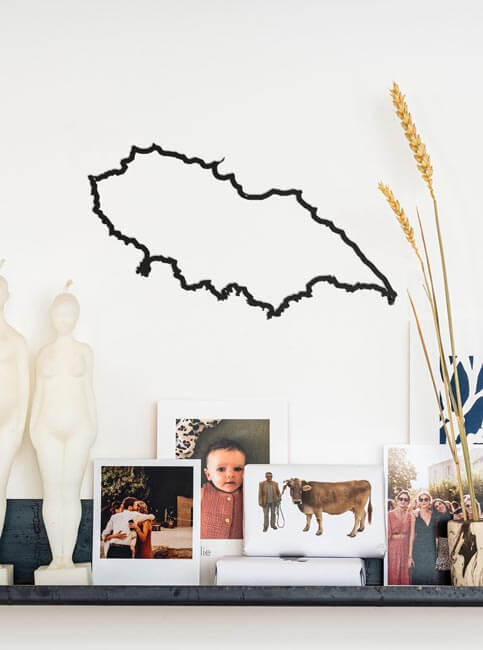 The Mont Saint-Michel & Île d'Yeu by The Line
A "Daddy Cool" Breton bowl to have breakfast like a sailor
Get a traditional Breton bowl that was especially reimagined for cool food-loving dads. For family breakfasts, this old-fashioned and fun bowl will be just perfect to start the day. Also exists with "Daron" or "Capitaine" written on it.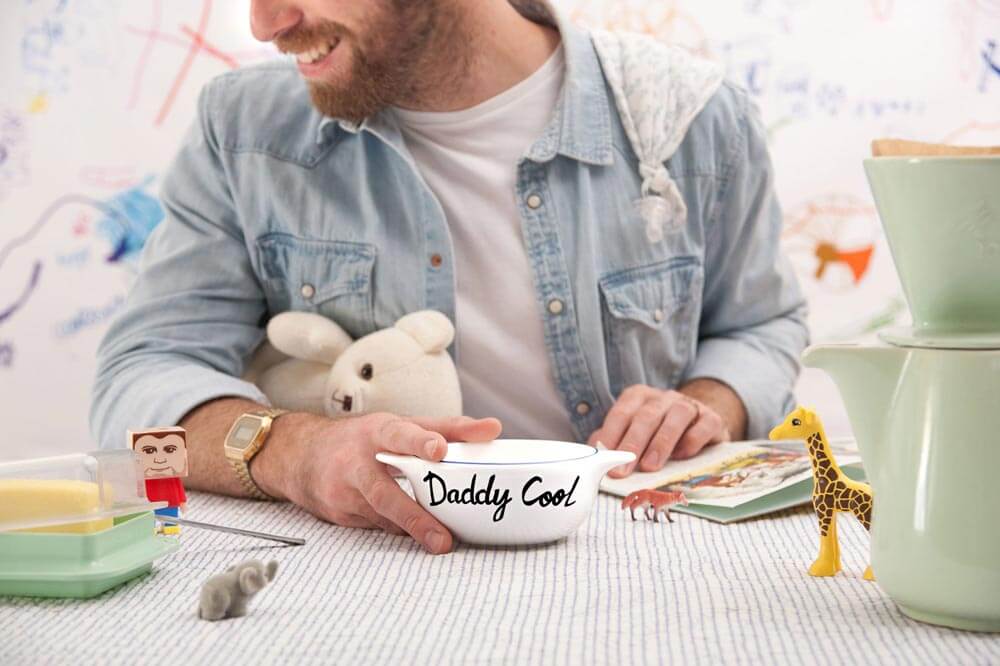 « Daddy Cool » Breton bowl by Pied de poule
An Ocean Clock thermometer for fearless dads
Complete your dad's seaside deco with this new ocean-inspired creation. This indoor thermometer, both original and aesthetic, will breathe a holiday house spirit into his home, all in delicacy, thanks to its wavy shapes. For a unique deco gift, customise the wave on the dial with a sweet word for your dear dad.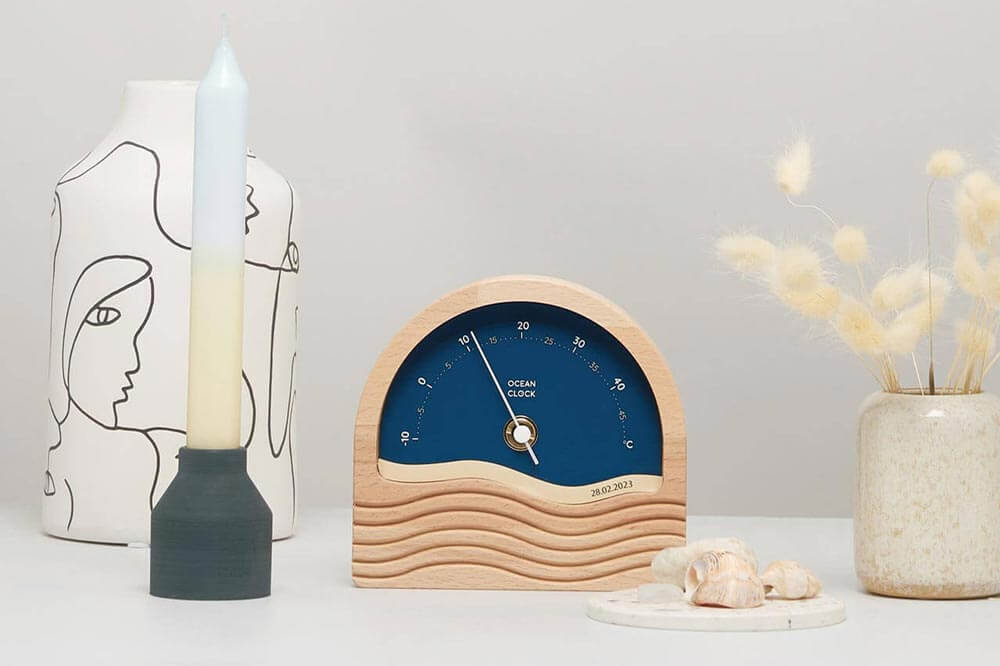 Marine thermometer by Ocean Clock
An original Father's Day gift for the season of aperitifs
Beach, BBQ and aperitifs… they're coming soon! Discover our gift ideas to have convivial evenings among friends or family all summer long.
A bottle of iodine-flavoured gin to swallow a bit of sea water
Dare originality with this revisited iodine-flavoured alcohol! Distilled in oyster shell or seaweed, this new-flavoured gin will definitely please cocktail lovers and turn a simple aperitif into a seaside trip. (To be consumed in moderation)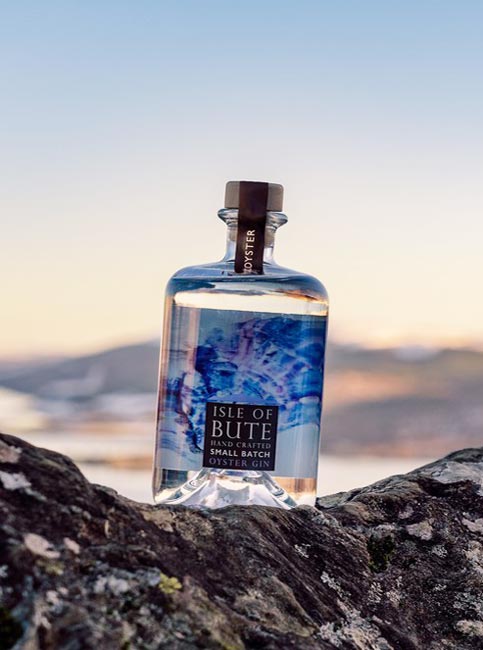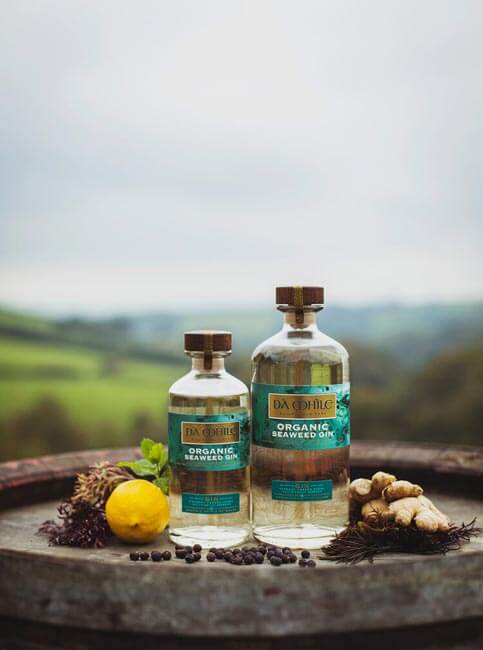 Gin distilled in oyster shells by Isle of Bute & Seaweed Gin by Da Mhile
A jellyfish-looking cocktail glass, so you can easily find your glass
Add a fun touch to your dad's aperitifs with this super original cocktail glass. Its tentacles-shaped base gives it a unique look which you cannot mistake with other glasses. You will easily spot it on the table.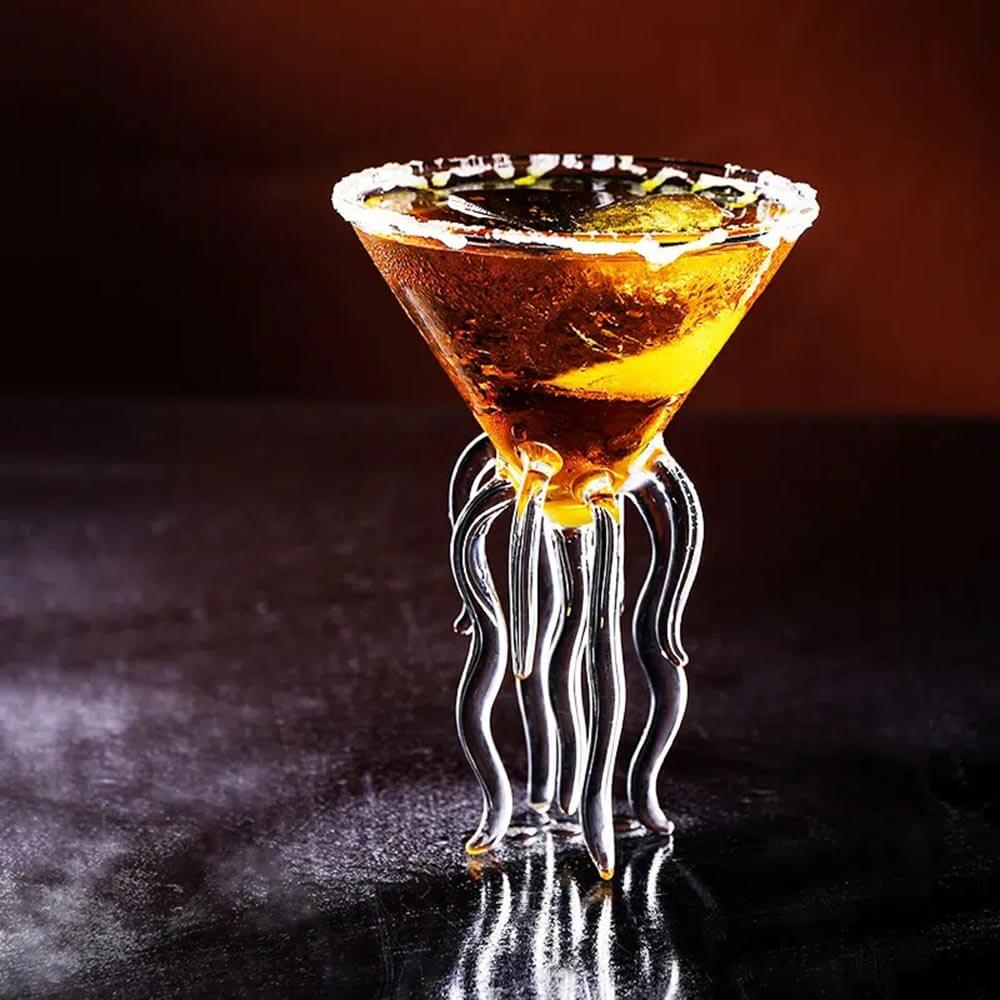 Tentacles cocktail glass by La Boutique du Cocktail
Recycled seashells as drinks coasters for a neat table deco
For fussy dads, we have for you the perfect Father's Day gift: stylish coasters, made from seashell waste, to protect your furniture with style. The terrazzo spirit of Malàkio coasters makes them very trendy deco objects that can either be used as coasters or furniture deco.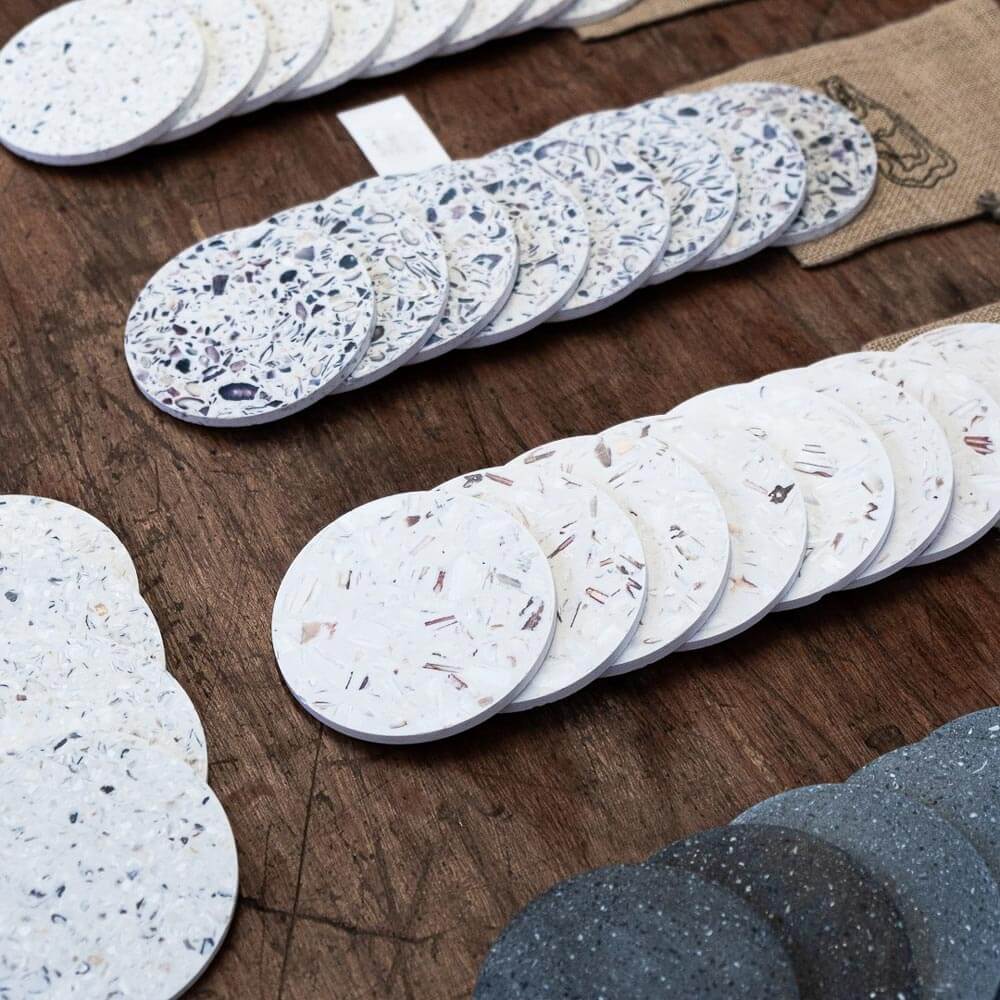 Gifts to make your dad look good on the beach
In your family you don't mess with beach outings? So, if you want your daddy to look great on the sand, here are a few Father's Day gift ideas for men.
Le Vent à La Française bracelet to look like a sailor
This lovely bracelet is the perfect accessory for dads who are fond of the ocean. Its blue & beige striped cord and silver ring adorn the wrist in a very elegant nautical way. As it is waterproof, he will not have to take it off when swimming or surfing. The best gift for dads ever!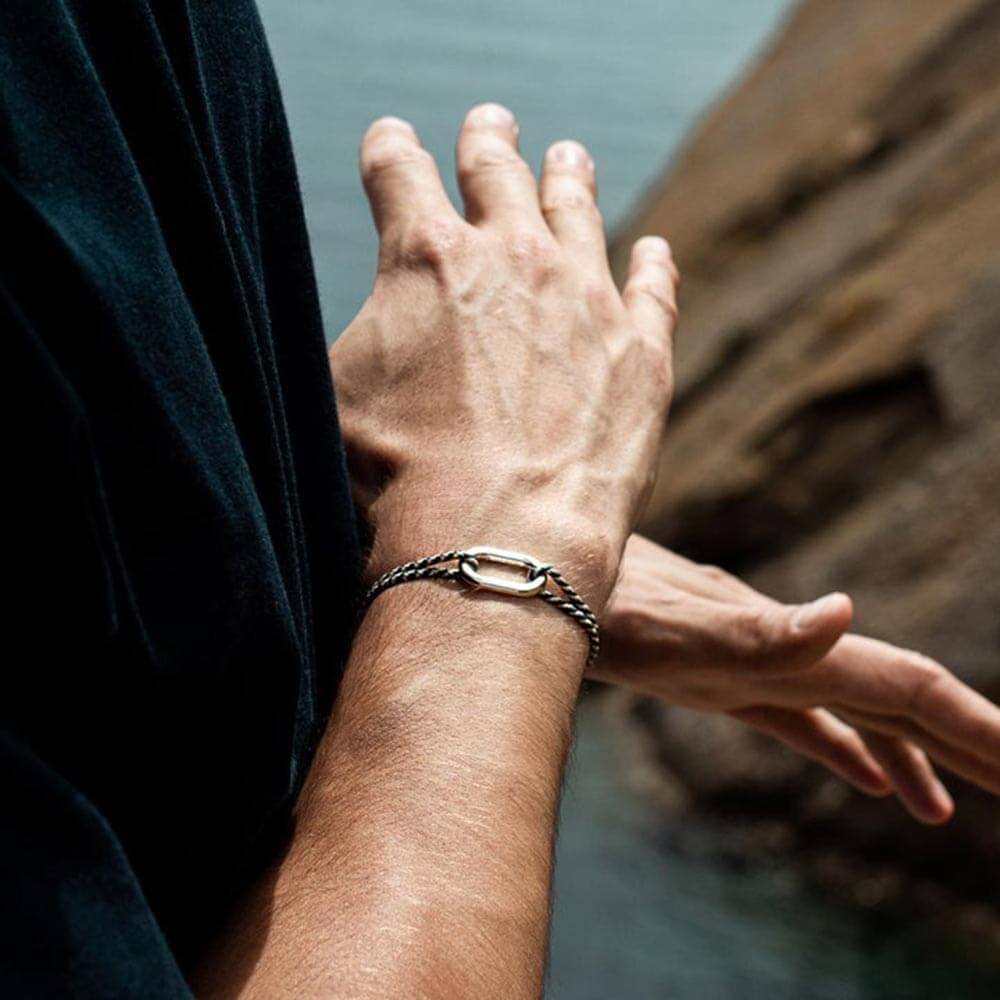 Amure Bracelet by Le Vent à la Française
A Bonsoirs beach towel to bask on the sand for hours
What is better than a big super soft towel for a summer punctuated by sea baths! Fall for the lightness and comfort of the Bonsoirs beach towel. Reversible, each side has a different modern pattern for lazing around with class. To mark the occasion, get a customised gift by putting on the towel an embroidery that reflects your dad.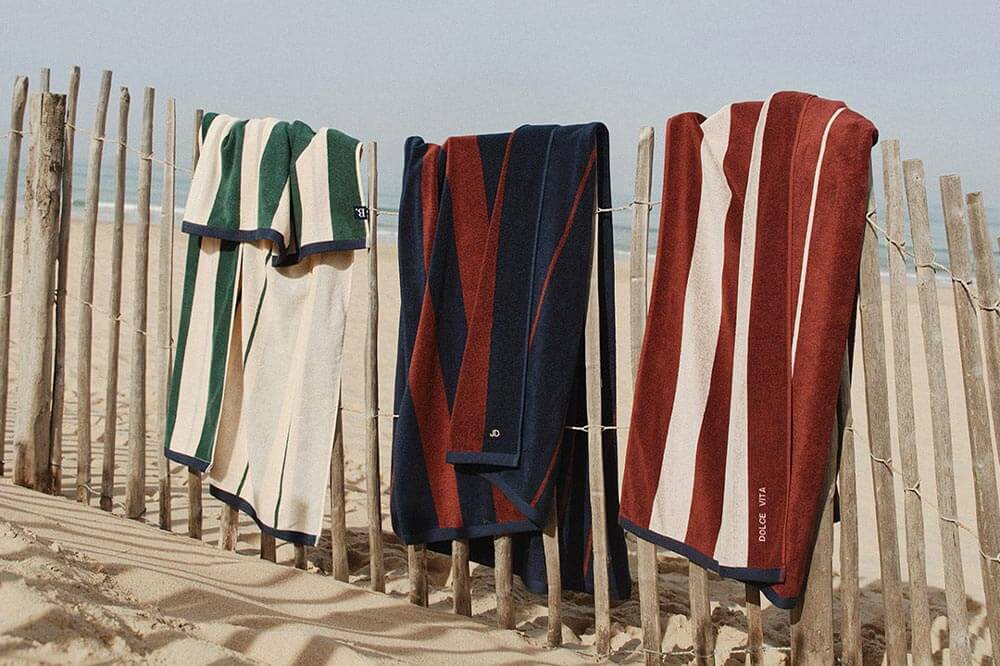 Hoalen cap for fishing dads
Adorn your dad's head with an original cap! Fall for the Seabass model by Hoalen, its fish patch and burgundy colour give a style that is both elegant and quirky. If your father is a great fisherman, it is definitely the Father's Day gift you need. No sunstroke with it this summer!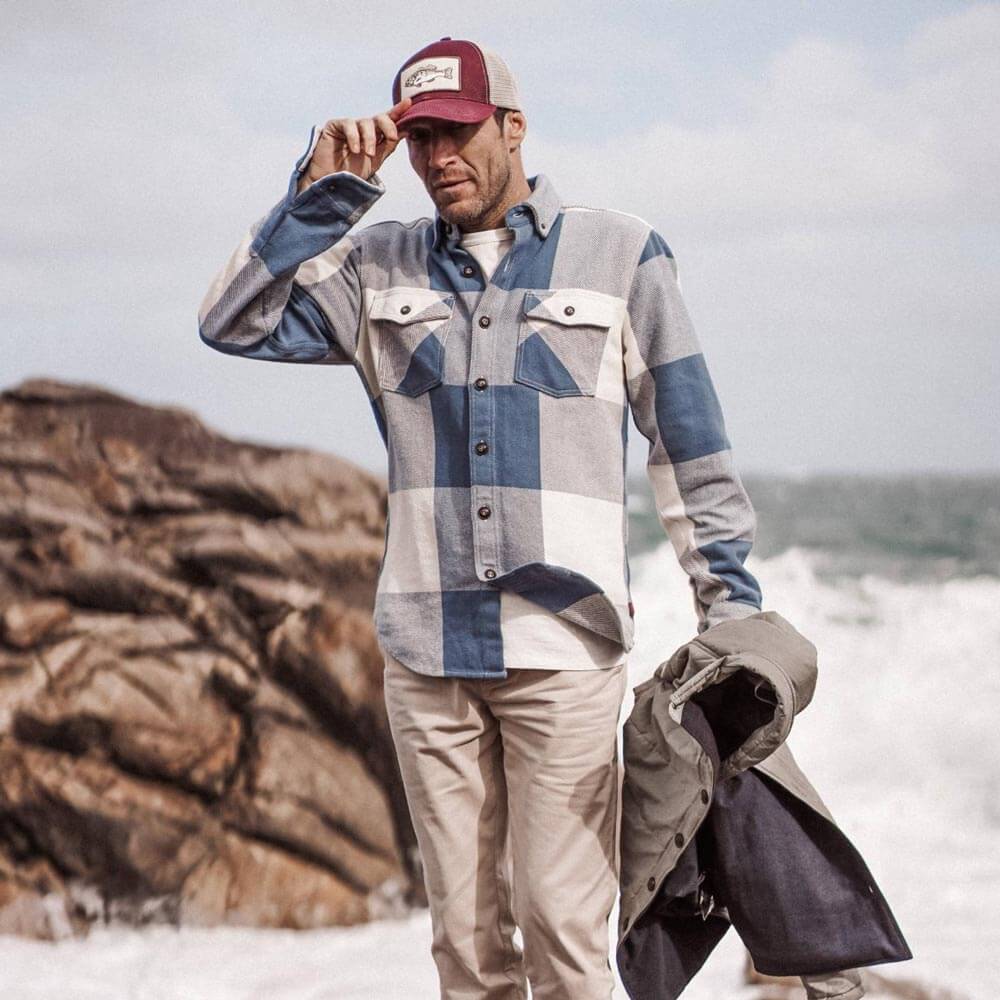 Have you found inspiration to embark and spoil your dad? If you have not found the perfect gift in this list, dive into our previous article about Father's Day gift ideas.