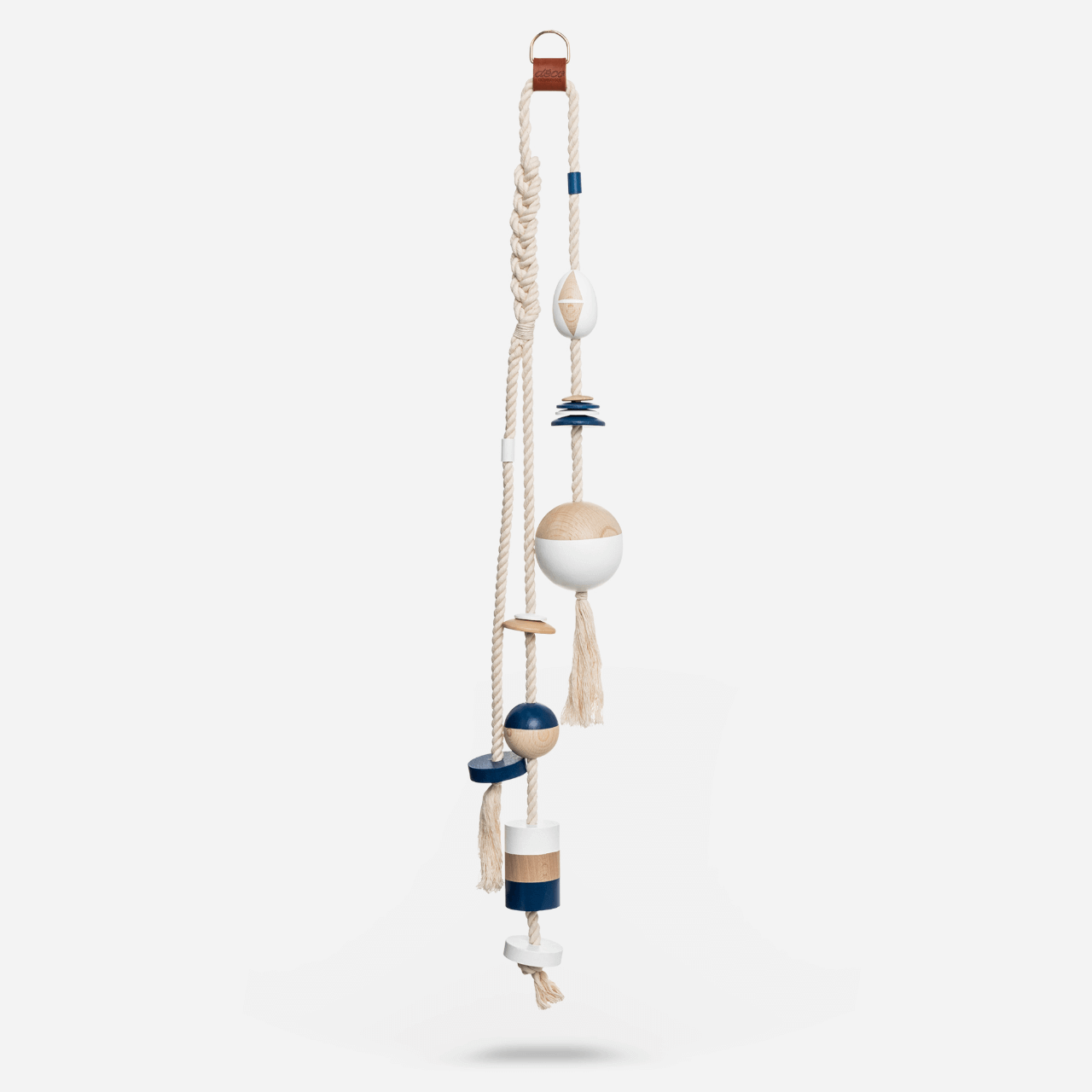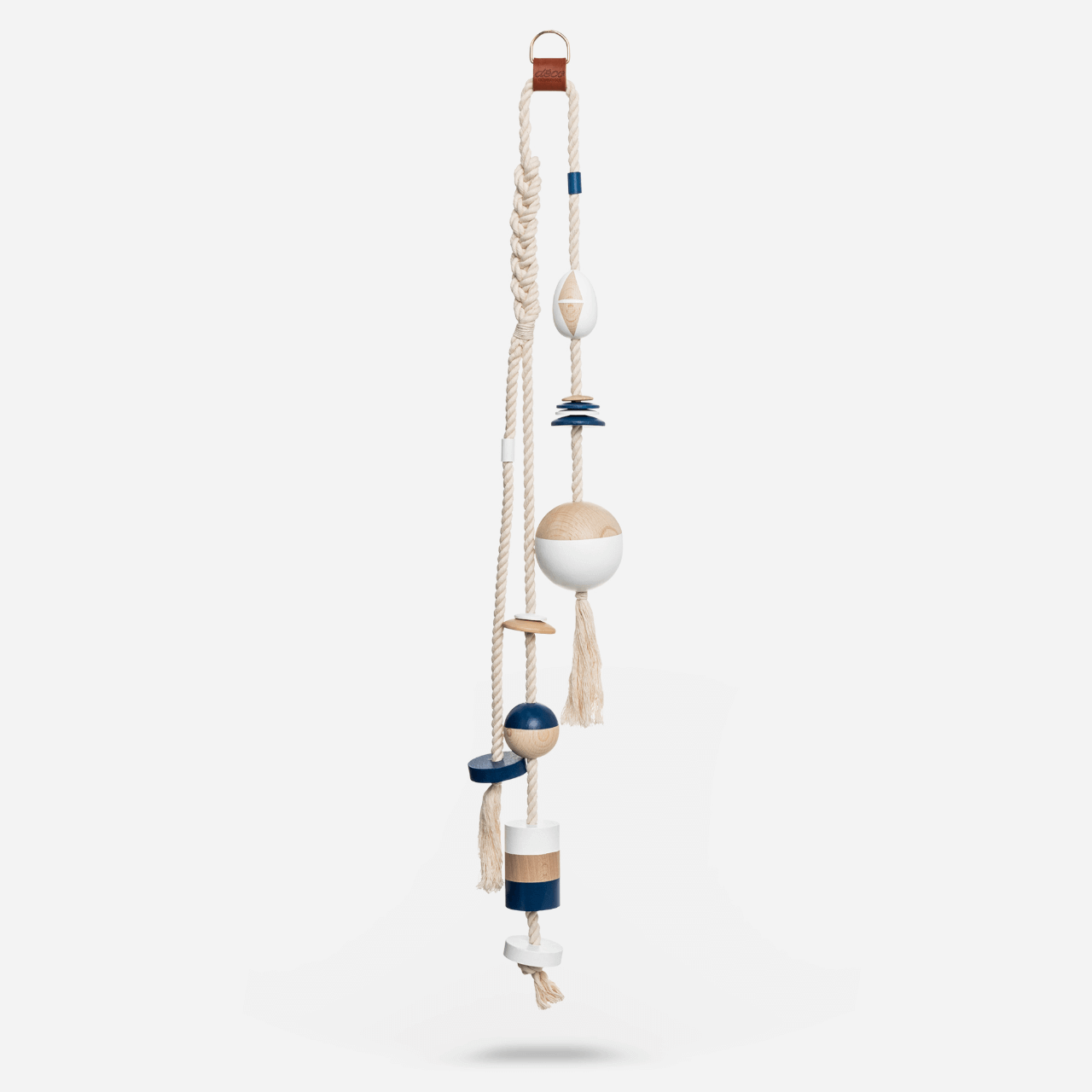 Nautical Garland Marine
Fancy a small marine breeze in your deco? Opting for wood, rope or coloured buoys, find instantly the atmosphere of small fishing ports with this navy-blue garland of floats reminiscent of the ocean colours.
Discover, on sale, this unique looking decoration object, entirely handmade, which will bring elegance and character in your interior.
Weight

0.5 kg / 1lb

Length of the garland

80cm / 32 inches

Color

Navy blue

Wood

- Elements in beechwood from eco-managed forests. Made in Jura

Cordage

Cotton rope, 100% in natural fibres. Ecological and biodegradable cotton. Twisted in France.

Leather

Cognac leather. Finished, cut and embossed in the South of France.

Accessories

Brass buckle made in Italy. Metal ring made in Germany, adjusted and painted by us.

Category

Nautical garland
It is in our workshop, located in Hossegor, that this modern and well-designed garland of floats was created. After finding the perfect made-in-France organic cotton rope, we then assembled, the way we usually do with a pearl necklace, the different elements such as the wood floats and metal ring, previously painted and varnished by us.
We added fine finishing touches to it such as the leather strap (from the South of France), embossed with the deco logo by Ocean Clock, the brass buckle to hang the garland easily and the beautiful gently-combed pompoms. Beech wood elements were turned in Jura in one sole piece of wood to make them more solid.
Everything was studied to obtain a harmonious result by mixing materials (rope, wood, metal, leather, brass) and combining natural tints with navy blue.
Emblematic colour of the sea world, navy blue remains essential when it comes to seaside-inspired decoration! However, we made sure not to use too much of it in order to have a well-balanced product.
Being an intense colour, navy blue immediately brings, even in small quantity, much elegance and depth.
Being undeniably a contemporary colour, you will easily combine it with raw materials like wood or even concrete for a more industrial style. In compliance with the brand's colour code, this original wall decoration object will look perfect next to a navy-blue barometer or navy-blue tide clock, available online.
Basically, this navy-blue garland of floats is the ideal gift for sea lovers!