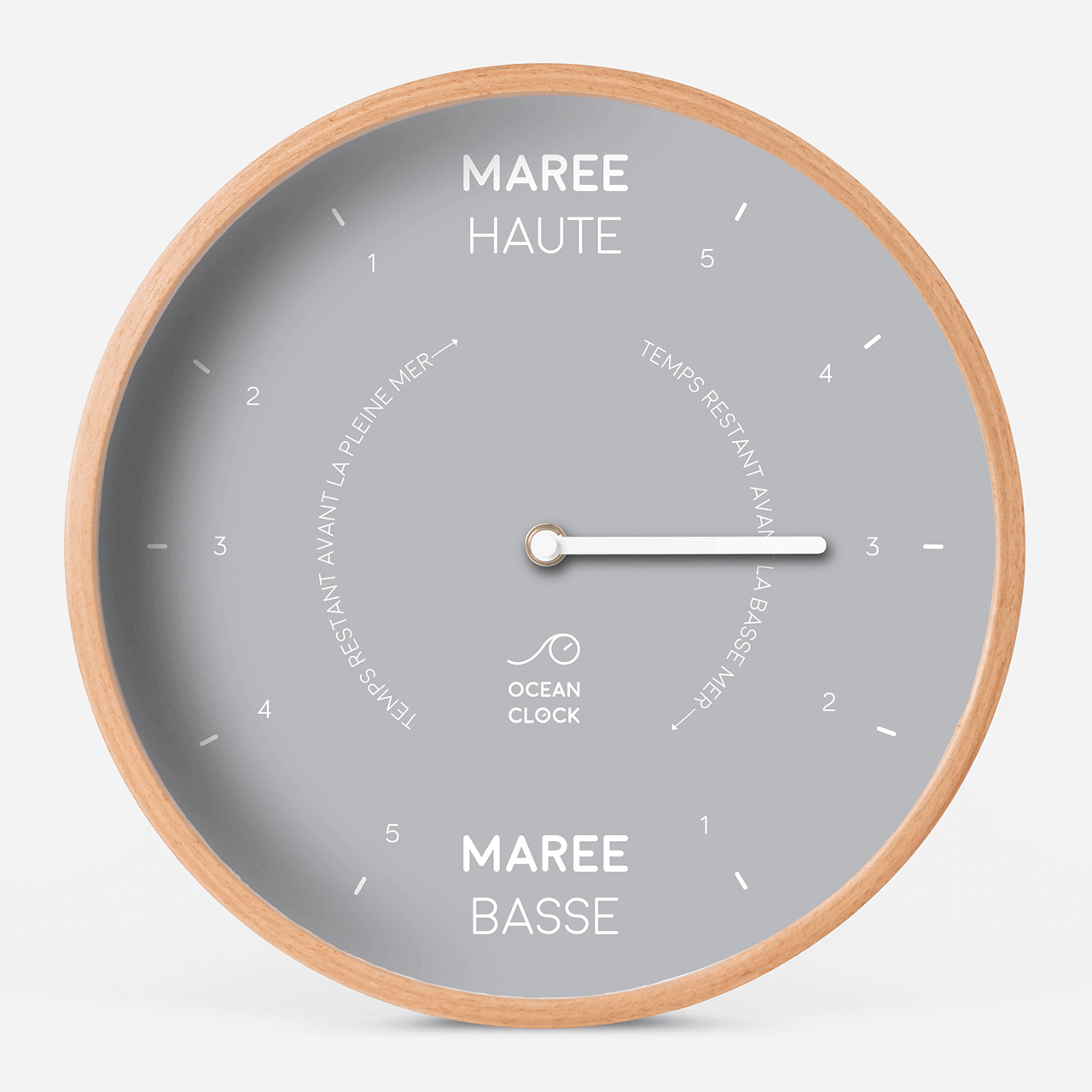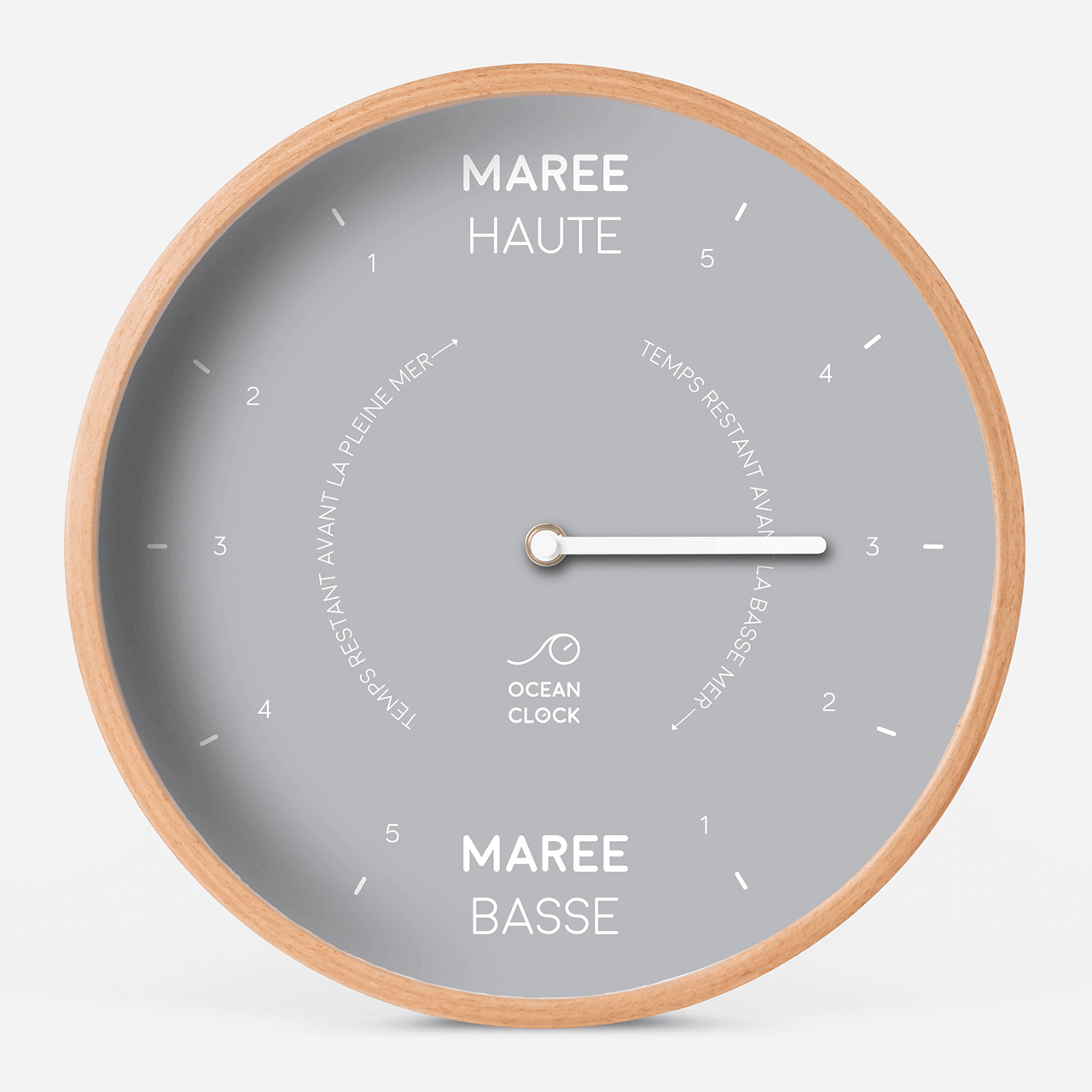 Tide clocks Moon
Opt for grey! 
This modern tide clock comes in a shade that goes with everything and keeps your decor stylish and on trend.  
Hand made, with a natural beech frame, white hands, and personalised writing below. 
Customize your clock hand – free of charge
Clock dimensions

Diamètre 31cm – Profondeur 4cm

Color

Grey

Materials

Beech wood frame

Clock movements

Silent clock movement - Running on a single AA battery - not provided
We make these with our very own hands, in Hossegor and seek out high quality materials.   As a result, the grey tide clock is made with natural beech wood, brass and high quality glass.  
Using a special mechanism, it reveals, at a glance, whether it is high or low tide at your favourite port or surf spot. 
This tide indicator clock will look the part in any room in your home.  Put it on a desk, a shelf in the kitchen, or hang it on your lounge wall  -  display it wherever you choose!  
A nod to grey interiors with this Moon tide clock!
This modern and unique clock was inspired by the tides and got its name from the moon, which plays a key role in the sea being in or out. 
To ensure your grey designer clock matches your decor, why not opt for a modern, timeless look? 
Grey is the ideal colour to create a sophisticated, chic look.  Scandinavian, industrial style...  
You hesitate on the choice of the color of the dial?
Receive a sample
Order online a sample kit of our different clock faces. Please note that this €5 kit will be deducted from your purchase when you place an order for a clock on our online site, using the reimbursement code included in the kit.
How do youset your clock
Our setting tool means that you can
get your tide clock going quickly
Read more
Validated customer reviews