Our sunny Christmas gift ideas for seasoned beachgoers
Great christmas gift ideas for Beach Lovers !
We are just a few weeks away from Christmas, its tasty meals and gift opening. Speaking of gifts, have you finished your Christmas shopping? If, like every year, the search for the perfect gift turns out to be a real headache, then this year you should opt for sunny presents which will definitely appeal to beach lovers. In this article, we have found for you great gift ideas, for all budgets, which will give a summer foretaste to your friends and family. Ready, set, go wrap!
Spoil your friends and family with original gifts you can tuck in the beach bag
It is not always easy to make a Christmas gift that stands out from previous years and takes its toll under the Christmas tree. Opt for an original present that will follow your friends and family every time they head off to the beach.
Between swimming and sunbathing, fancy a game of sea-rackets? To be played either with friends or family, this activity is definitely a must on the seaside. We have found for you the perfect original gift for sea-racket lovers. Avora rackets are a classy mix of design and quality.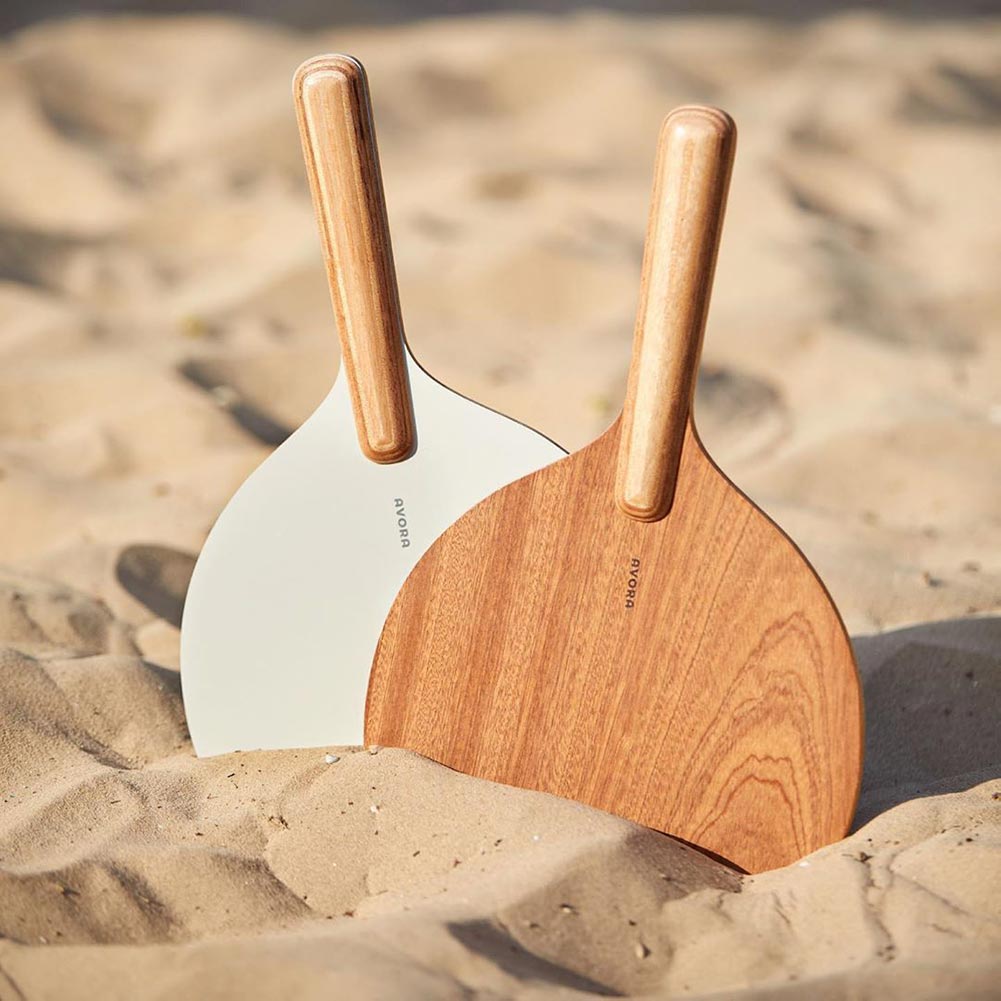 Design sea-rackets
© Avora
Time to get into water! This year, bring a touch of originality under the Christmas tree with this big rubber ring, both vintage and classy, to spend one-on-one moments without getting too wet.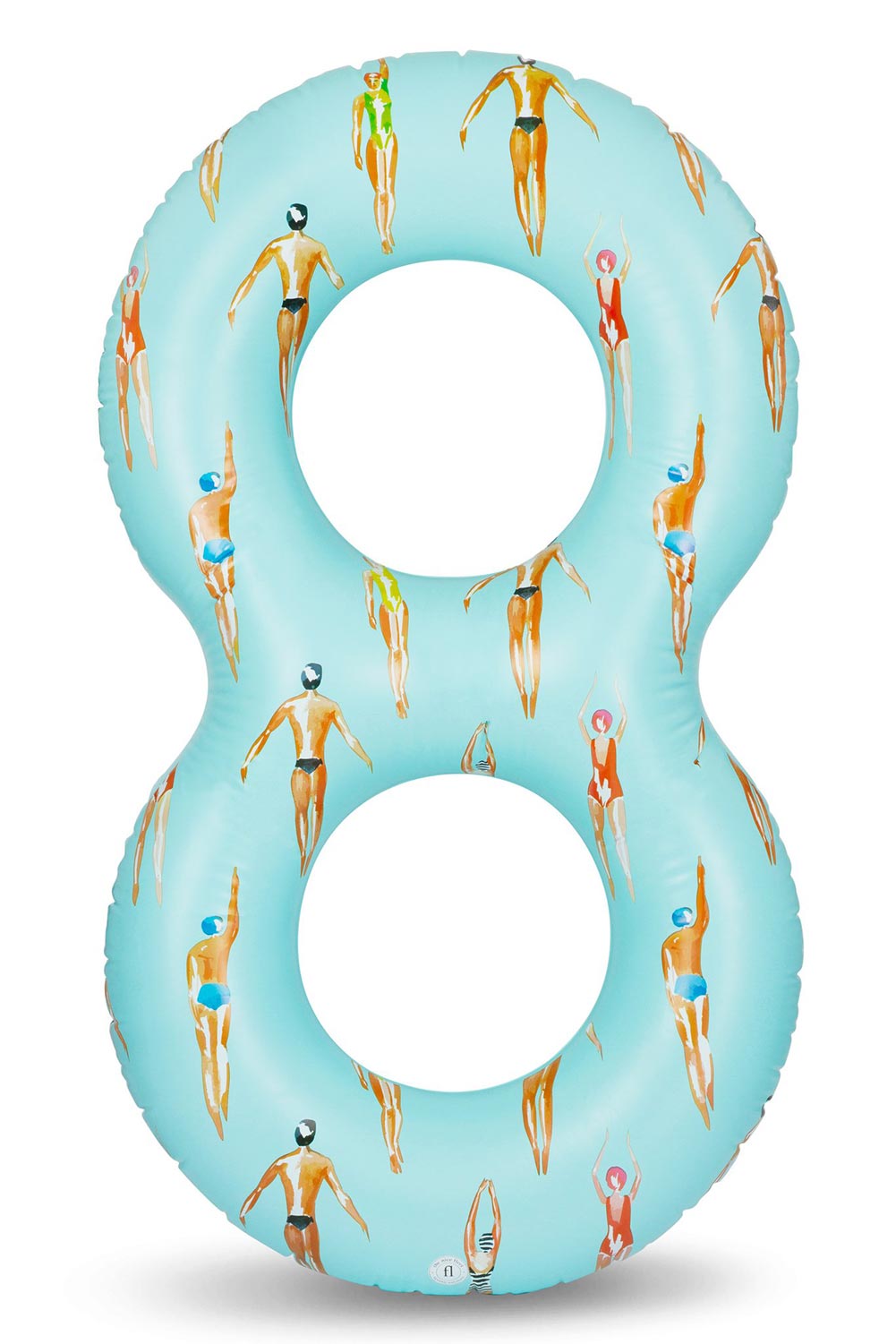 Large double float Stinson
© The nice fleet
What could possibly beat some flip-flops to complete the perfect beachgoer outfit! Do not even think about giving plain flip-flops as gifts, it is Christmas after all. Instead, choose illustrated and coloured models which will make your friends or family feel they are at the beach in a snap of a finger (toe).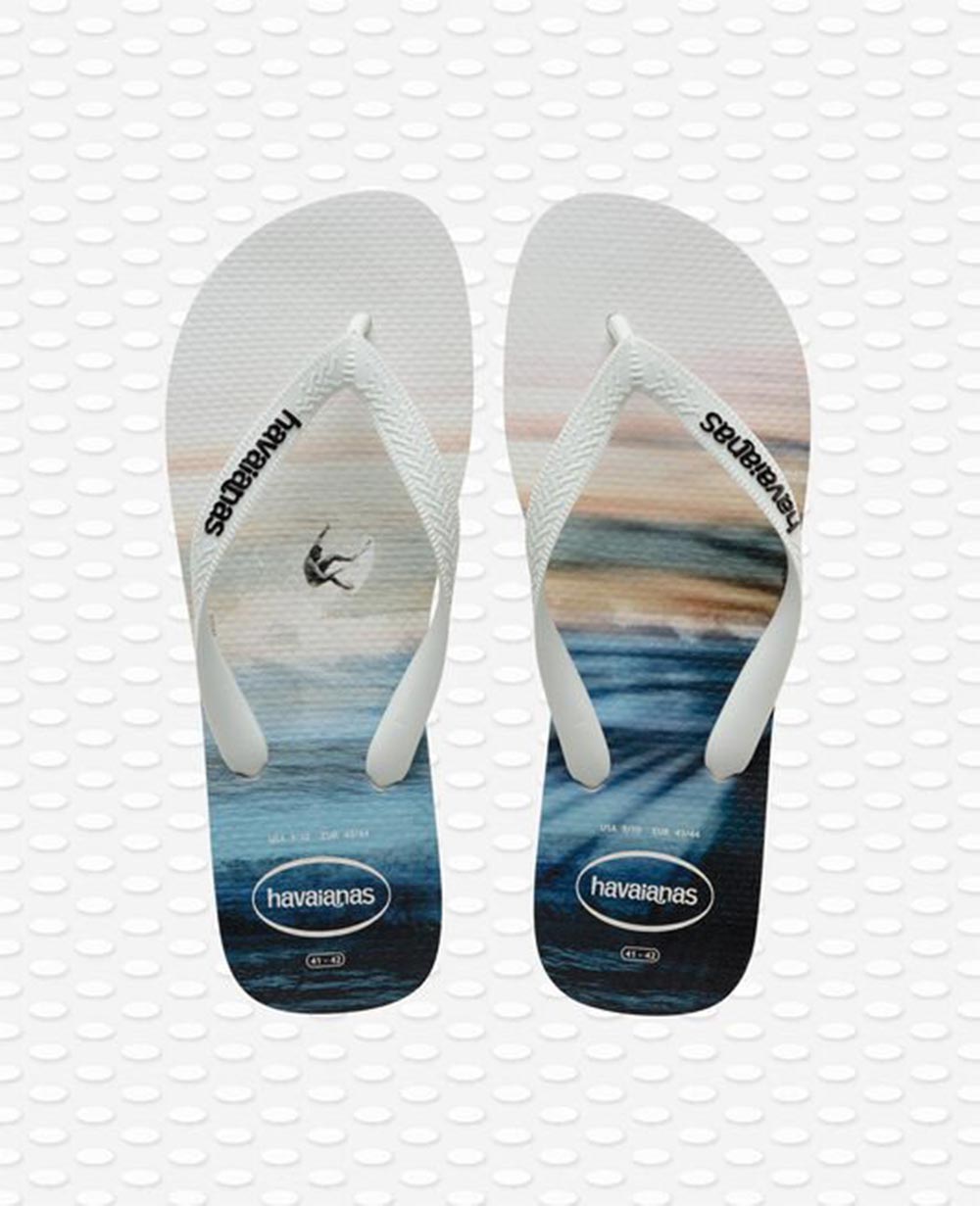 Hype flip-flops
© Havaianas
An Australian beach poncho 
Have a surfer among your entourage? Get him/her a gift that will always follow him/her in his/her surf sessions. The beach poncho is a must for all surfers who wish to take off their wetsuit and wander on the beach comfortably and stylishly.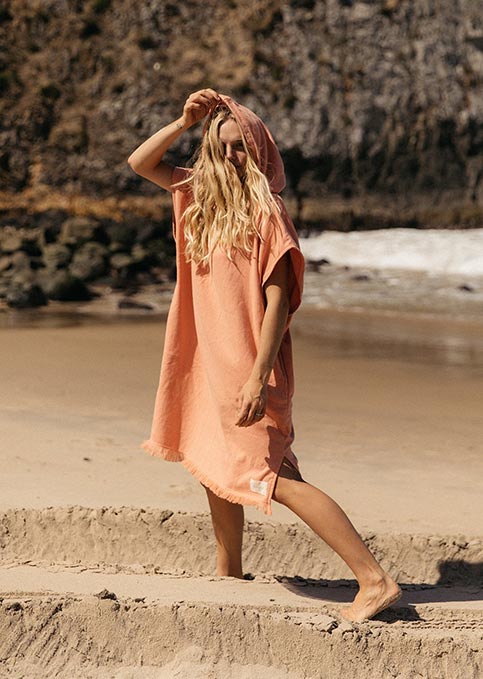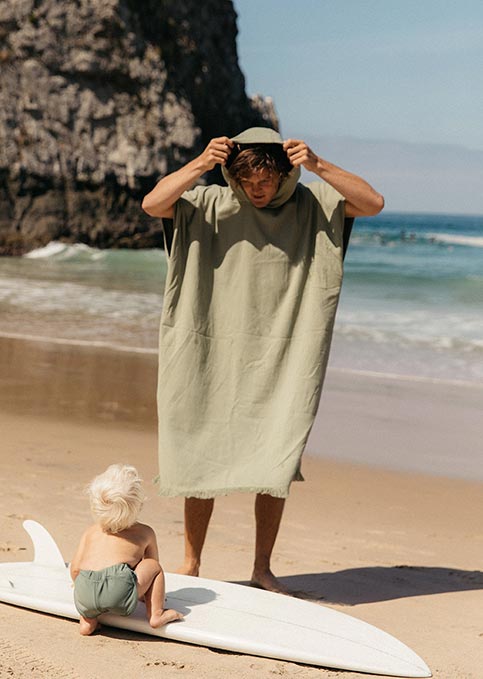 Beach poncho
© The Beach People
Give as a present the gear for the perfect beachgoer, a must for a good summer
We are not born as a perfect beachgoer, we become one! Christmas is the perfect time to complete your beach-loving entourage's kit. Here are some men's and women's Christmas gifts to make for your entourage so they can be at the top when having their feet in the sand.
You cannot possibly head off to the beach without The sunshade! Add some fancy to your entourage's seaside outings with this nice colourful sunshade. You can indeed protect yourself from the sun with style.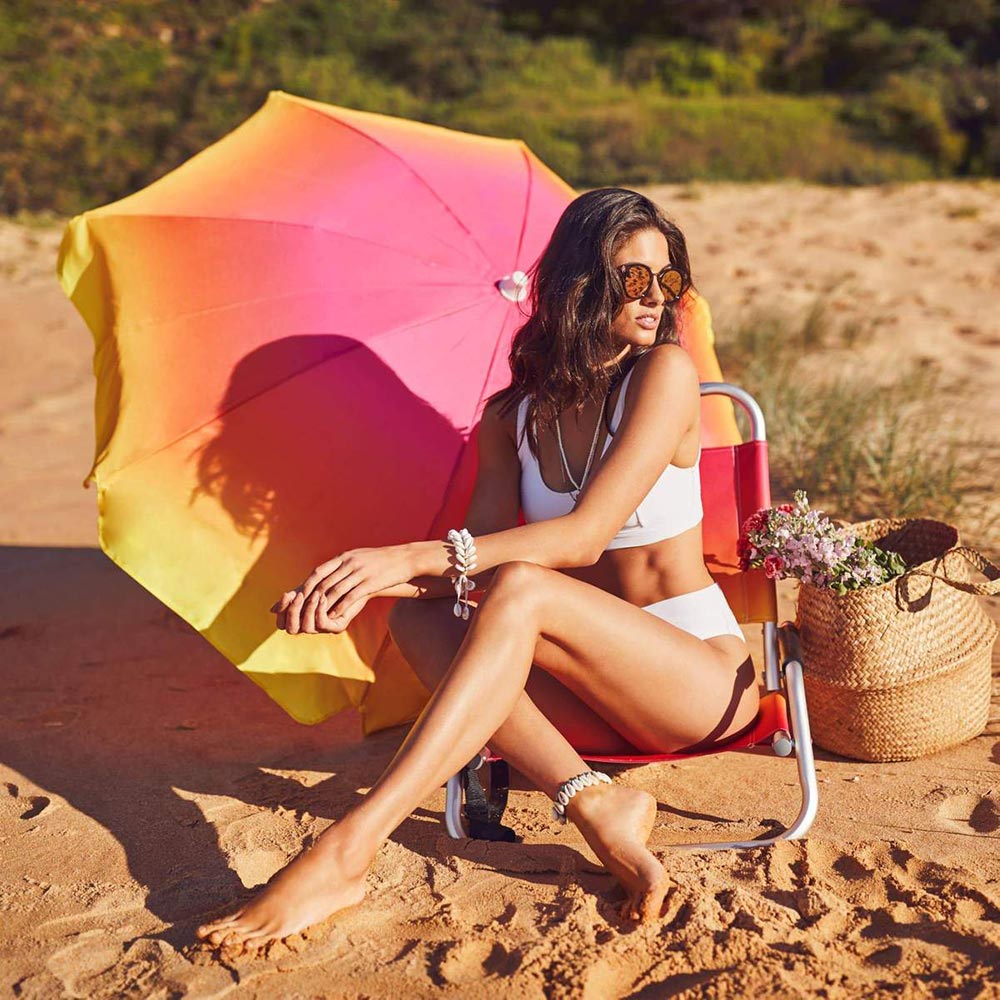 Malibu sunshade
© Sunnylife
We all love the sun but when it burns our skin we are not against the idea of getting in the shade. For those who are fed up of running after their sunshade on the beach every time the wind blows, we recommend you the Miasun beach tent. It is the ideal beach item when you want to have a nap without getting your skin burnt. Its asset: easy to carry and set up. Tested and approved by the Ocean Clock team.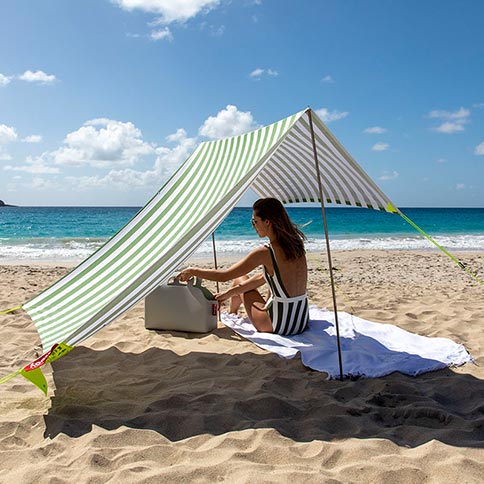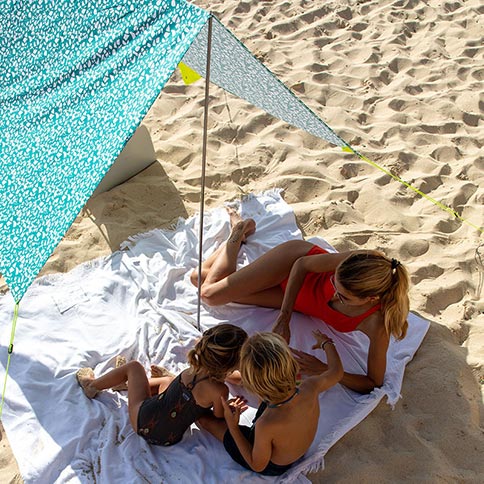 Beach tent
© Miasun
When we think of the beach, we think picnic! We love having a tasty salad or a fresh sandwich to eat during a hot summer day. Do not have cold feet and be tempted by a well-designed and colourful cooler, both essential and classy.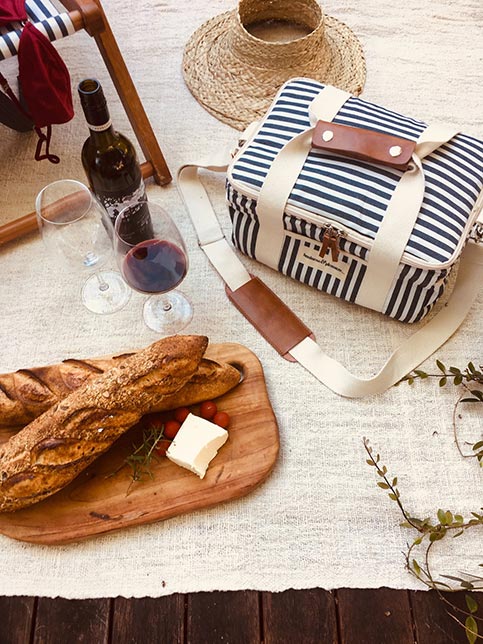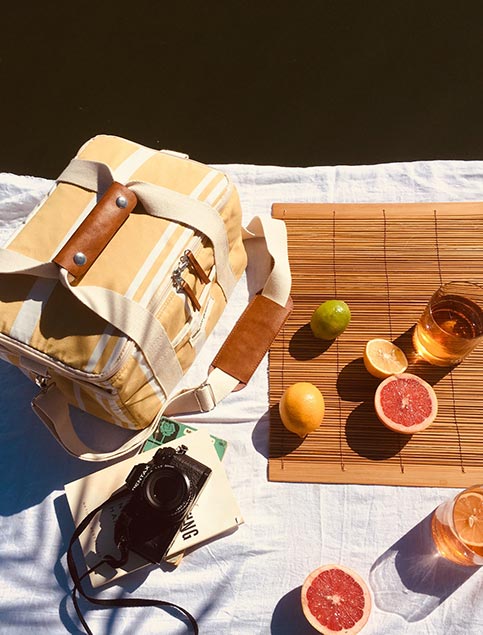 Vintage coolers
© Business & pleasure Co.
A flask to hydrate yourself on the beach
Whether you do sport or laze around on the beach, it is essential to hydrate yourself well. Colourful, eco-friendly and trendy, the flask has become a really useful item when we are either on the beach or at the office.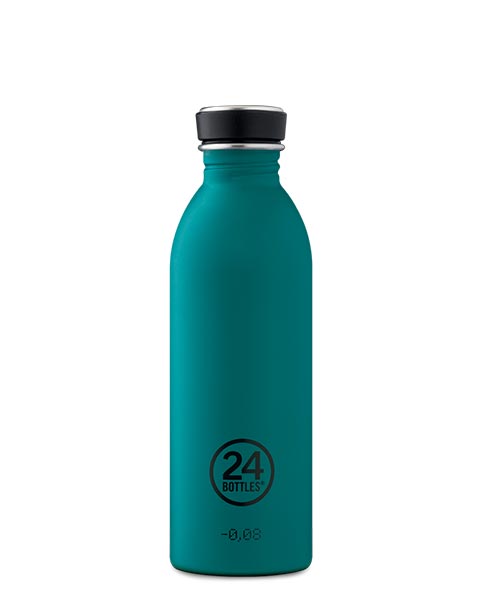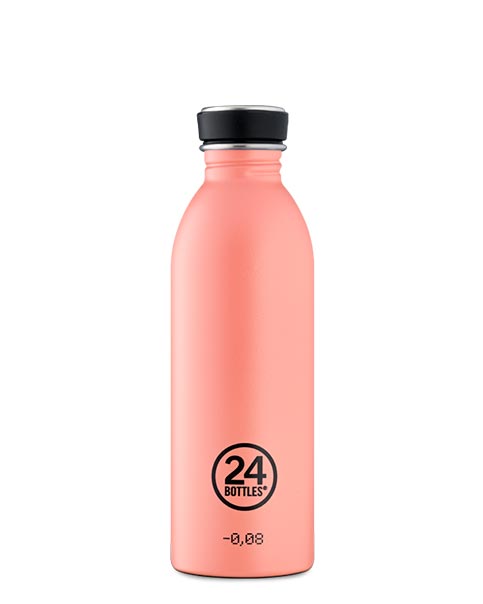 Colourful flask
© 24bottles
A stylish and comfortable beach chair
Reading on the beach can quickly turn out to be uncomfortable, especially when you do not have the right gear. To relieve your entourage and allow them to read a few chapters in total peace, we recommend you this stylish beach chair that is both solid and comfortable. A present to be given collectively.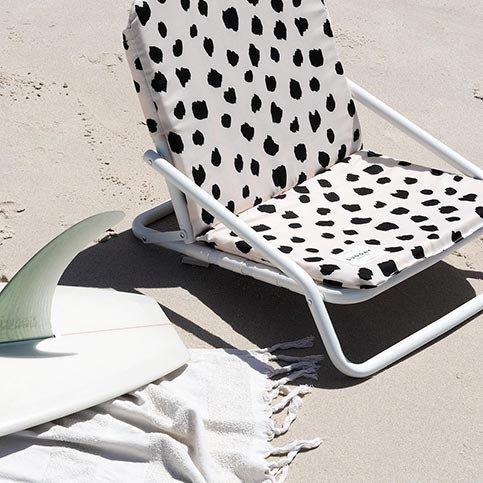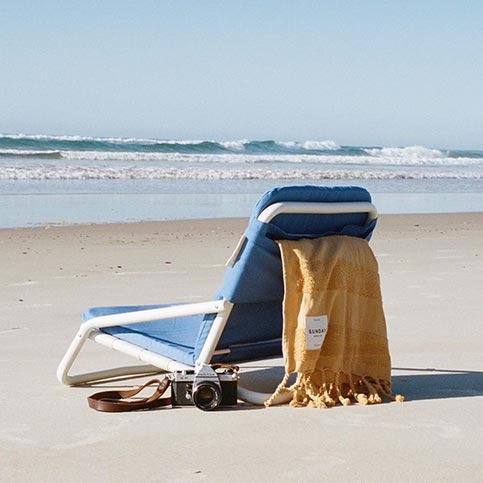 Beach chairs
© Sunday supply
Some gift ideas to bring the beach home
For ocean lovers who miss the good old seaside outings, we have kept aside the perfect Christmas gifts to bring a stretch of beach inside your home.
The Ocean Clock's Sunset clock
Nothing beats contemplating a beautiful ocean sunset without leaving the sofa. Your entourage does not live next to the sea? Well then, get them a beautiful view of the big blue with our collection of Sunset clocks. Tide clocks and classic clocks got embellished with the soft colours of the ocean, ideal if you wish to think about the beach from your cosy home.
Its asset: the tide clock's hand can be customised so you can make a personalised gift and touch the heart of your ocean lover.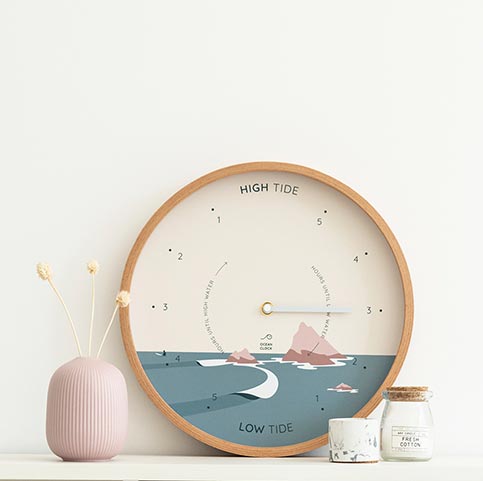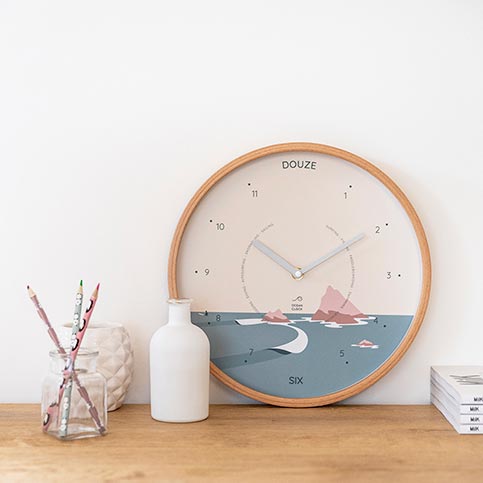 Sunset tide clock et Sunset clock
© Studio 255
The Oceane Box that smells like warm sand
For those who like to doll up, it is judicious to spoil them with a sunny beauty box. While waiting for summer, treat someone with a moment of well-being with summer scents (tiare flower, vanilla) as this box will make his/her skin travel to faraway beaches.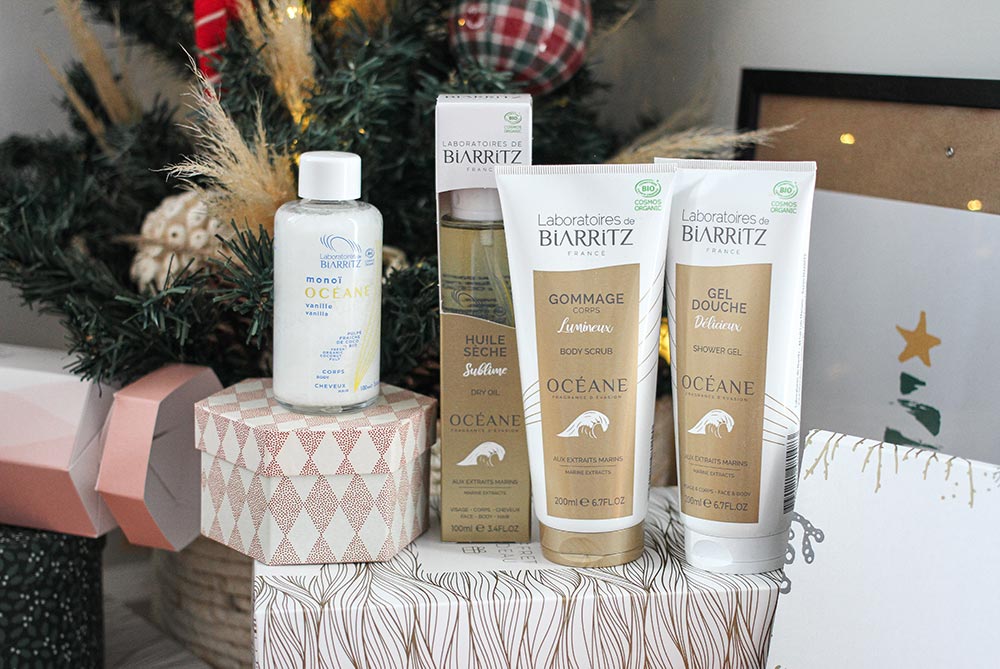 Oceane box
© Laboratoires de Biarritz
A handmade ocean-inspired gift
Surprise your entourage with a unique handmade gift for a really special Christmas.
Make some deco that will bring them to the seaside: ocean-coloured candles, a hanger made of seashells and many more. Discover step by step how to create your own seaside deco thanks to our easy-to-make deco DIY.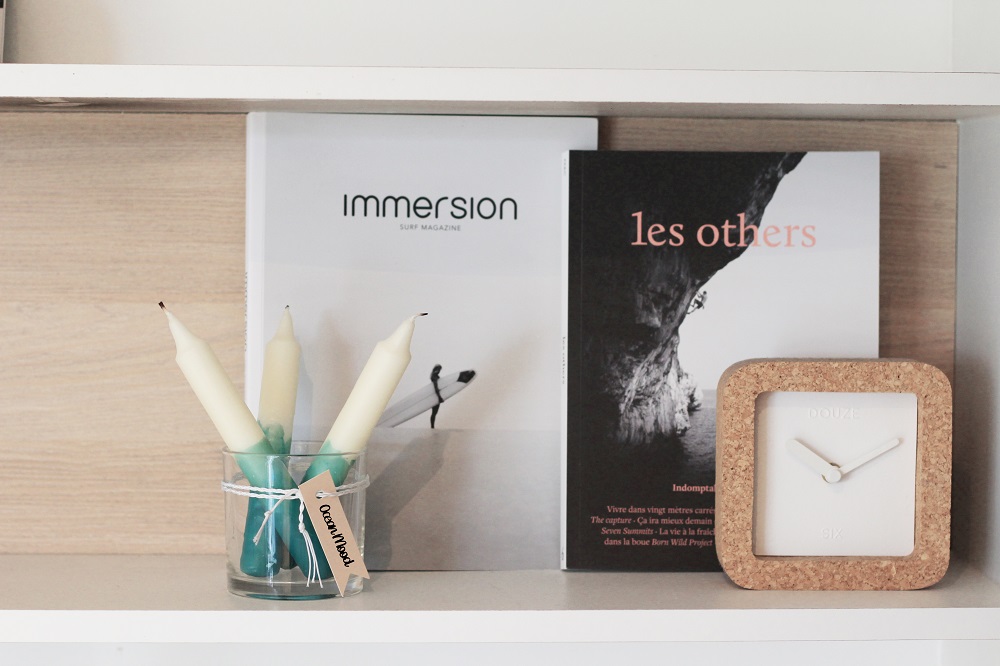 We have completed Santa Claus's list! We hope this selection of Christmas gift ideas has inspired you. What gift are you going to make this year?