10 ocean-inspired gift ideas to celebrate Mother's Day
Jewellery, decoration, wellness and summer look, our gift ideas for a happy mum
No need to wait for Mother's Day to prove your unconditional love to your mum. However, it is the perfect occasion to spoil her with a nice gift that will bring her some sun and joy. With the sunny days arriving, what better than a Mother's Day gift that exudes summer and warm sand. In this article, you will find gift ideas for Mother's Day that will definitely suit her if she is a seaside lover.
Jewellery: the must-have gift for Mother's Day
Want to attire her in trendy jewellery? Here is our little selection so your mummy remains elegant in all circumstances, even on the beach.
Get your mother some jewellery on Mother's Day and you will definitely make her happy! We have found for you a pretty necklace embellished with a cultured pearl, the ideal jewel for mums who like to have a piece of ocean on them. Both modern and elegant, this chain is available either in gold or silver to suit all mothers' styles. That is a nice way to wear a beads pearl!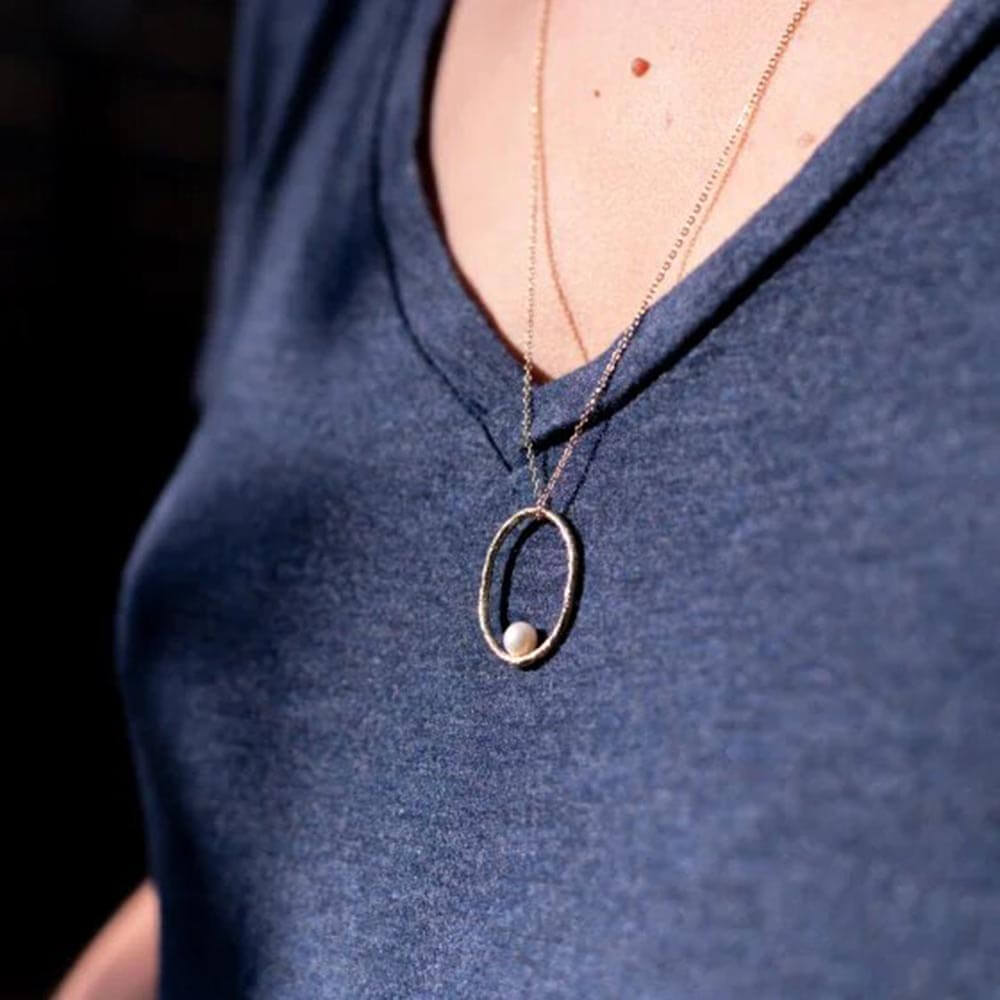 Gold necklace ornamented with a cultured pearl by Fabien Ajzenberg
Remember your grandparents' chains and eye-glass leashes? Today, these accessories are definitely trendy again but do not opt for old-school style. Nowadays, they are considered as true trendy jewels that will dress your glasses and head. So do not be surprised if you notice that eye-glass leashes are very popular among holidaymakers. If you want your mum to be hype this summer, get her a pretty chain she can wear as a jewel. Not only it is stylish but it is also very convenient for those who keep looking for their glasses.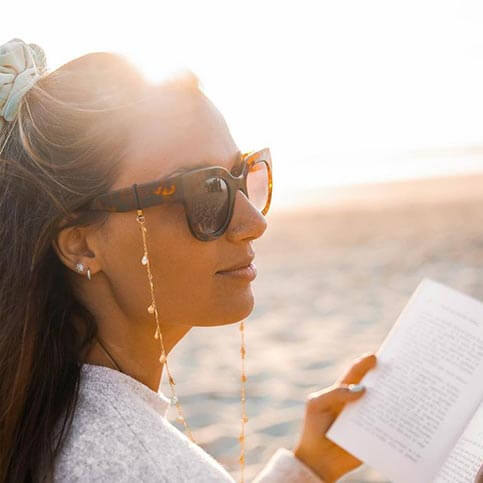 Eye-glass leash by Socool
A well-being gift to treat your mummy well
Besides jewellery, there is also another must-have gift that people like to get their mum on Mother's Day: some quality well-being time just for her.
To treat your beloved mother properly, get her a relaxing break in a spa. Hydromassage bath, seaweed or clay wrap, seawater pool, massages… Ocean-benefits soothing care that will relax your mum like never before. It is such a nice treat that you might even feel like going with her! Choose your option: à la carte treatments; half-a-day, full-day or weekend stays in a spa… It suits all budgets.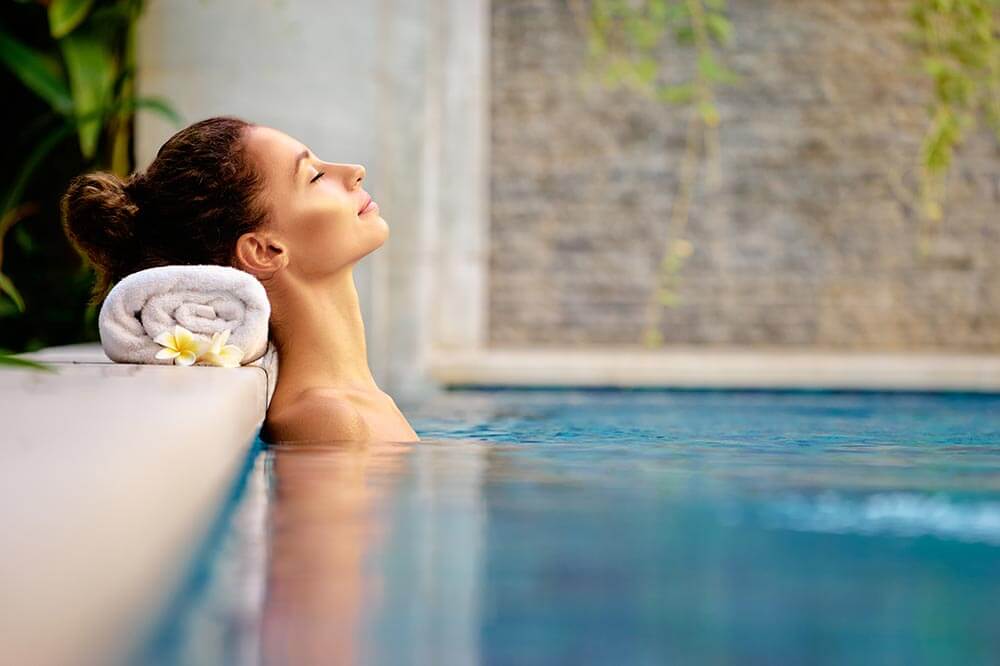 For some well-being time at home, opt for a relaxation box that will transport your mother to idyllic beaches. A Mother's Day gift idea with exotic notes for some day-to-day escapism and relaxation. We recommend the comfy well-being pack by EQ which includes a candle with vanilla and tiare flower scents, monoi-oil body cream and a repair serum to enhance hair. Nice relaxing breaks that exude summer!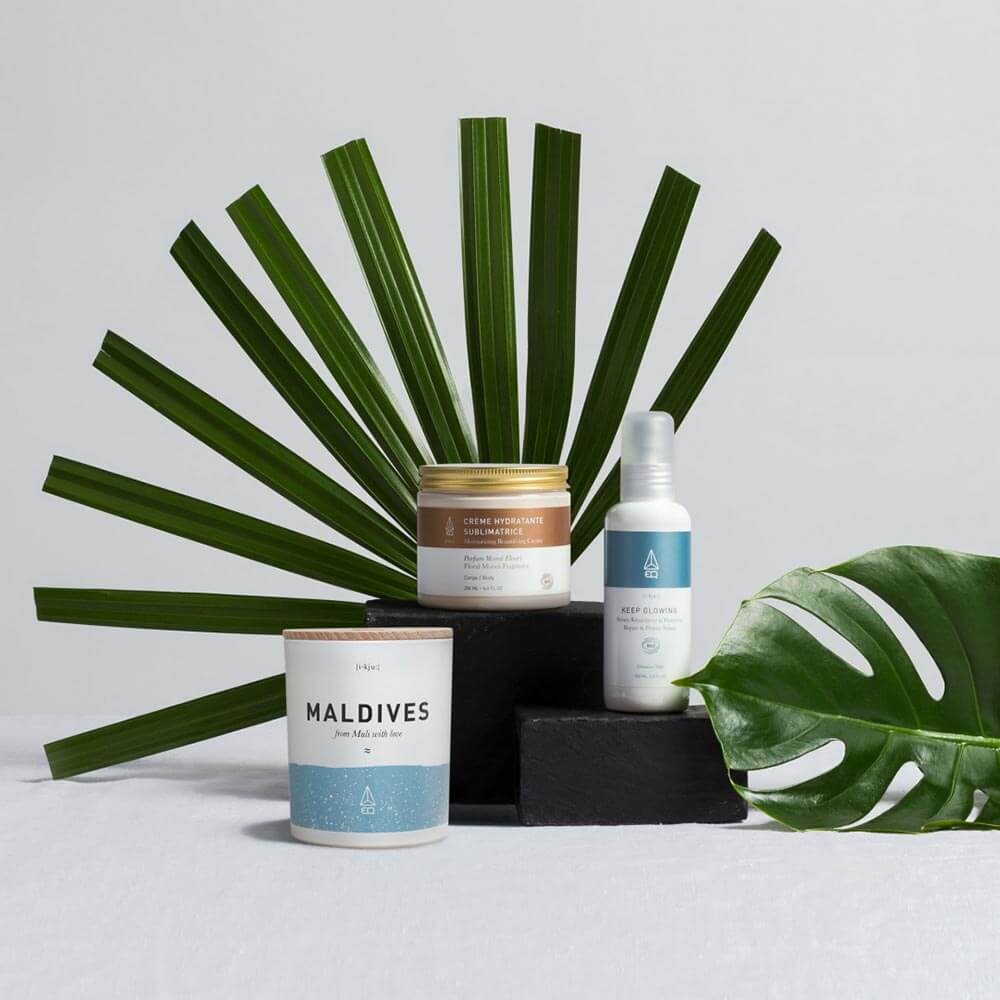 Cocooning wellness pack by EQ
For a mum who wants to look stylish while "lazing around" on the seaside
Summer is close, so why not get an original gift for Mother's Day? Discover our Mother's Day gift ideas to have style on the beach this summer.
Before basking on warm sand, first you have to gather your stuff and what better than a nice bag or clutch bag to fit all your beach gear. At Marcel Travel Posters, you will find a wide range of organic cotton-made bags and clutches illustrated with ocean graphics. The ideal Mother's Day gift for mums who like to wander on the beach.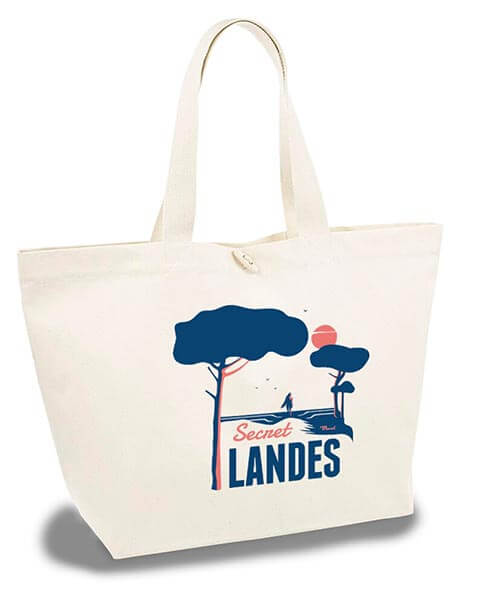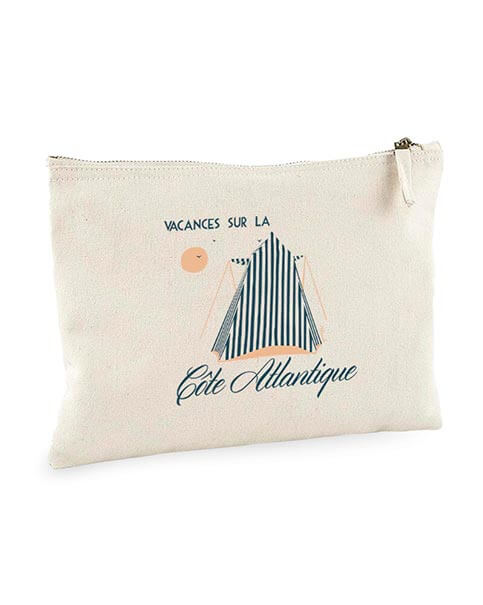 Tote Bag Simone and Pouch Jeanne
Spoil your mummy by completing her dressing room with a lovely ocean-inspired item. The "Océan de bonheur" T-shirt (by the brand Oh Les Jolis) is the perfect gift for ocean-loving mums. You can even customise it with a picture of your mum. Let your heart and creativity speak for this Mother's Day gift!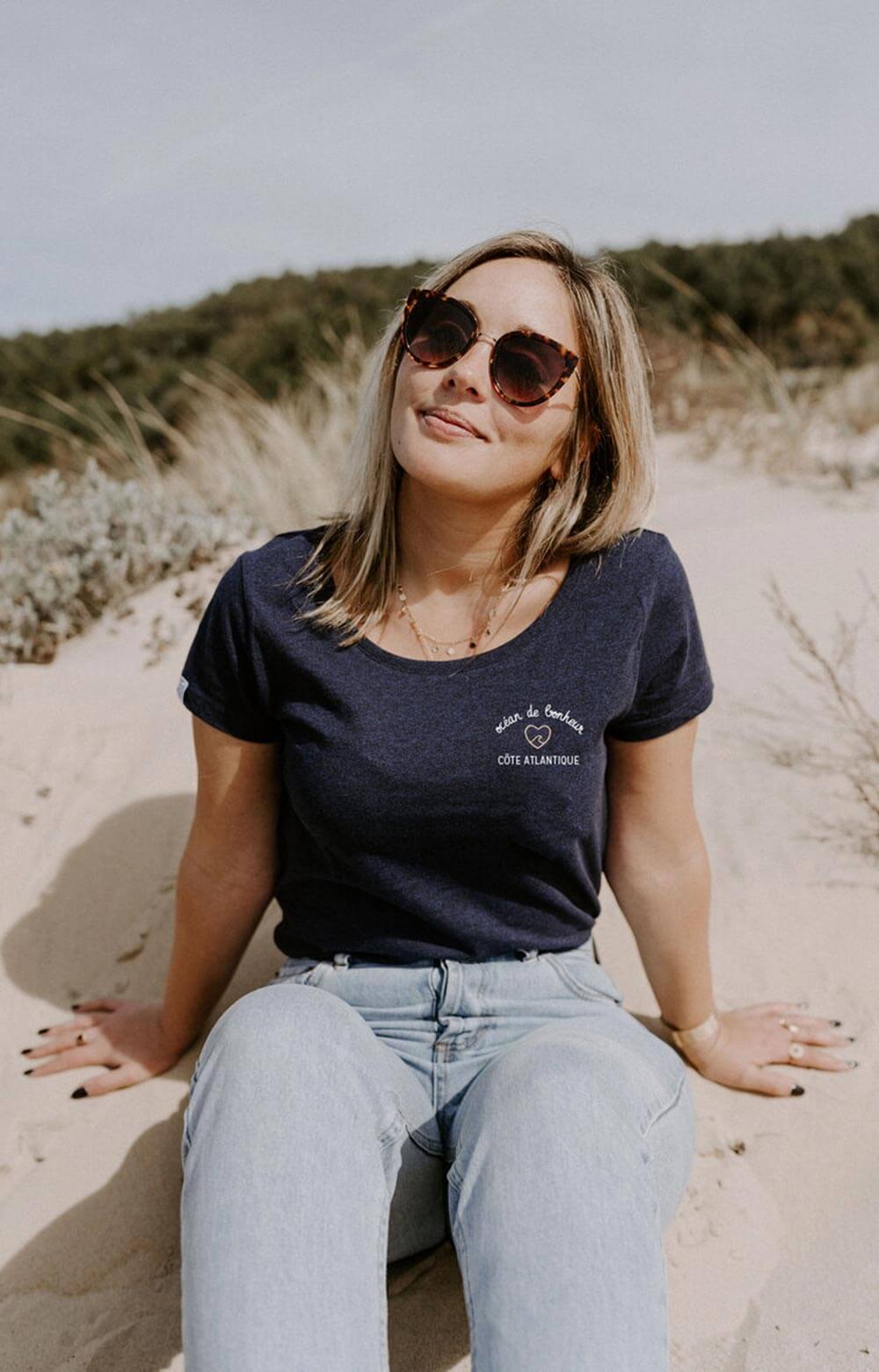 « océan de bonheur » T-shirt by Oh Les Jolis
For when your mum feels like lazing around on the seaside, get her a pretty 100%-cotton beach towel. A gift that will follow her every time she goes swimming or sunbathing. A dream towel should be cosy and dry fast, right? Well, that is what you get with this large and soft towel.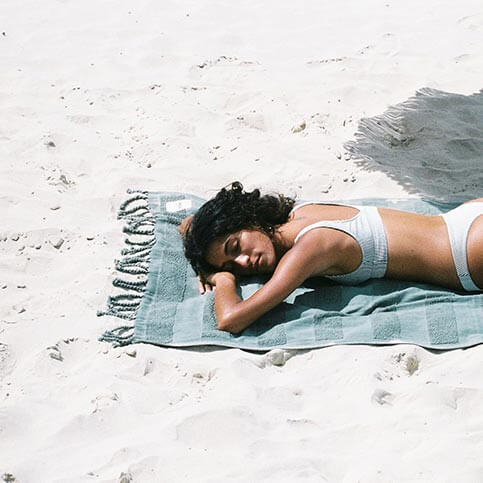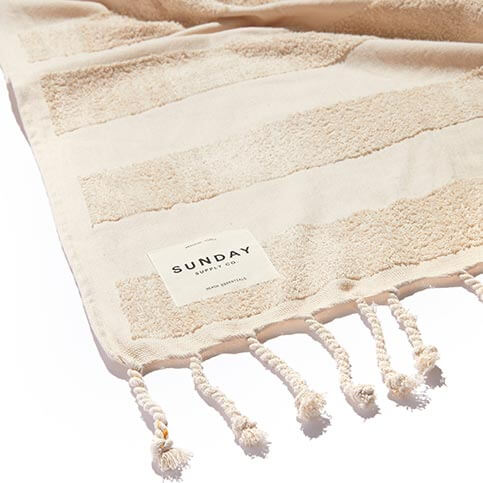 Beach towels by Sunday Supply Co.
Our last but not least gift idea for your mum to have at every outing on the seaside is a perfect combination between style and protection: the straw hat. Very trendy, this fashion accessory is a must for this summer to protect ourselves against sunrays while completing our summer look with elegance. A must-have beach gift!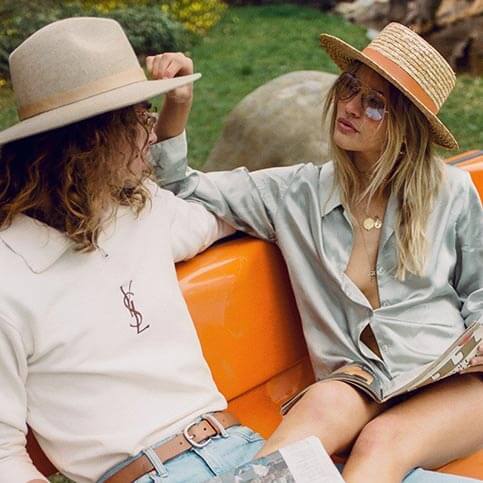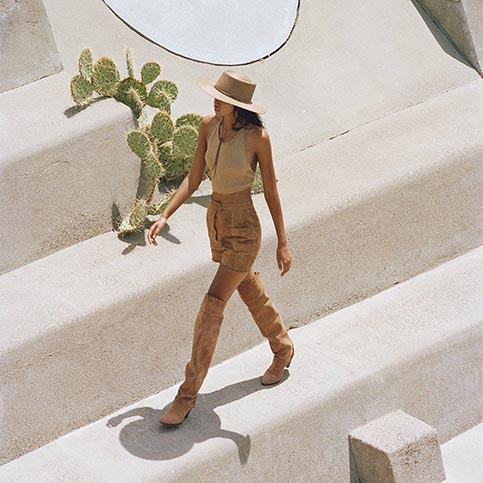 Terracotta Spencer Hat and The Vienna Hat by Lack of Color
A deco gift to bring ocean notes to mum's home
To complete our Mother's Day gift list, here is a selection of deco gifts to buy for your mum.
To keep an eye on the ocean without leaving the living-room, go for a customisable Dune tide clock which will show the tide state of your mum's favourite beach in a soothing way thanks to its delicate and natural colours.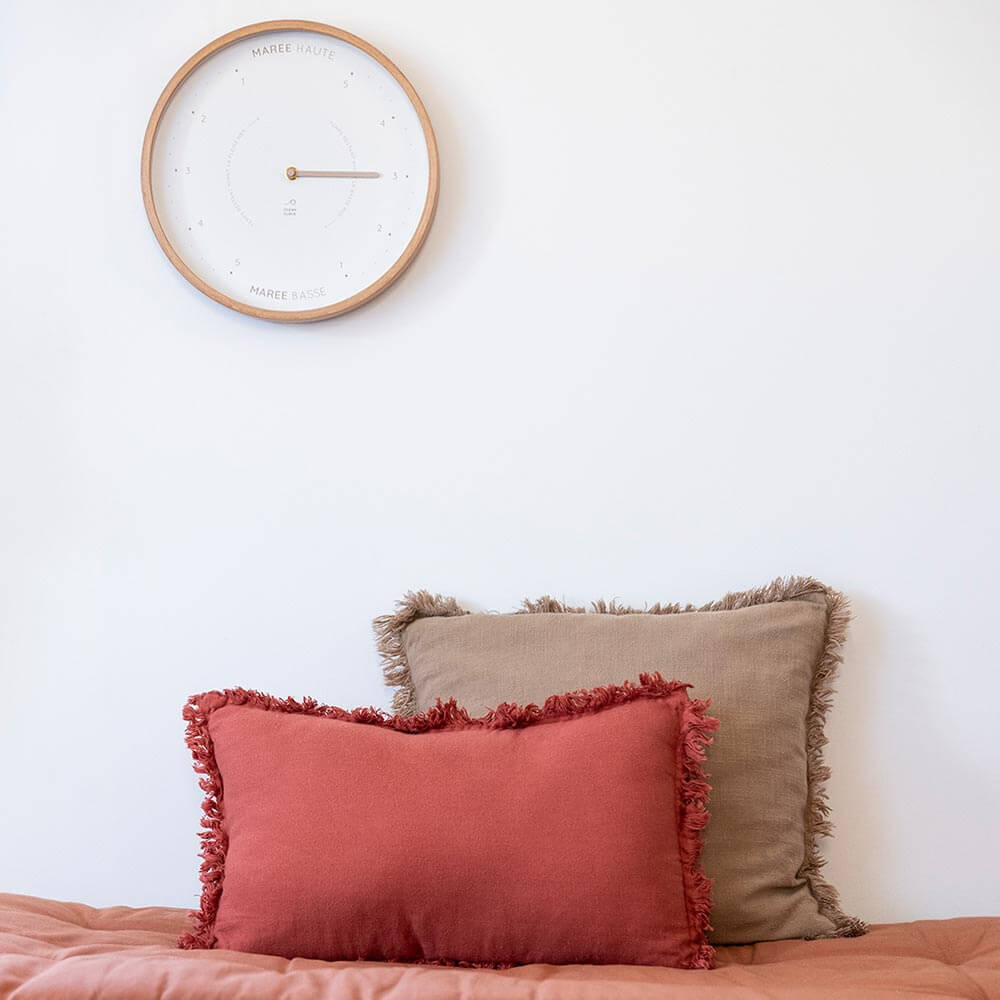 © Studio 255
You are looking for a special gift for your mum who loves the ocean? Opt for a very unusual poster: tide poster by Salt Atlas.
With Salt Atlas, ocean lovers will be marvelled by the unique and original charm of this tide-inspired poster. Customise the poster you want to offer with the date of an event dear to your mum: your birthday, wedding day… You will find on this poster the tide, location, moon cycle and weather forecast of the day that is so special to your mum. A customised gift she will cherish!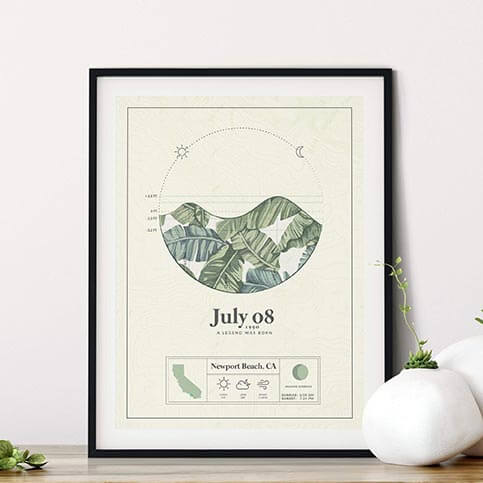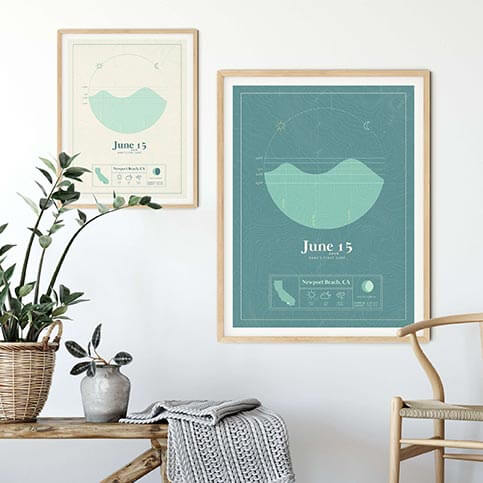 Customisable tide posters by Salt Atlas
Our selection of Mother's Day gifts comes to an end! It is now time for you to choose how you're going to spoil your beloved mum. The choice is yours!