DIY : how to craft beautiful sea-style ornaments with seashells
Sun-kissed beaches, seashells and crustaceans… Yes ! Summer holidays are coming soon ! Get ready for sunbathing, swimming, and watching sunsets on the beach. What is more relaxing than having a long walk on the seaside with the sound of waves in our ears ?! Perfect time to pick up lots of pretty seashells. But what use can you make out of them ? In this article, we give you some ideas for some easy sea-style decoration DIY using seashells.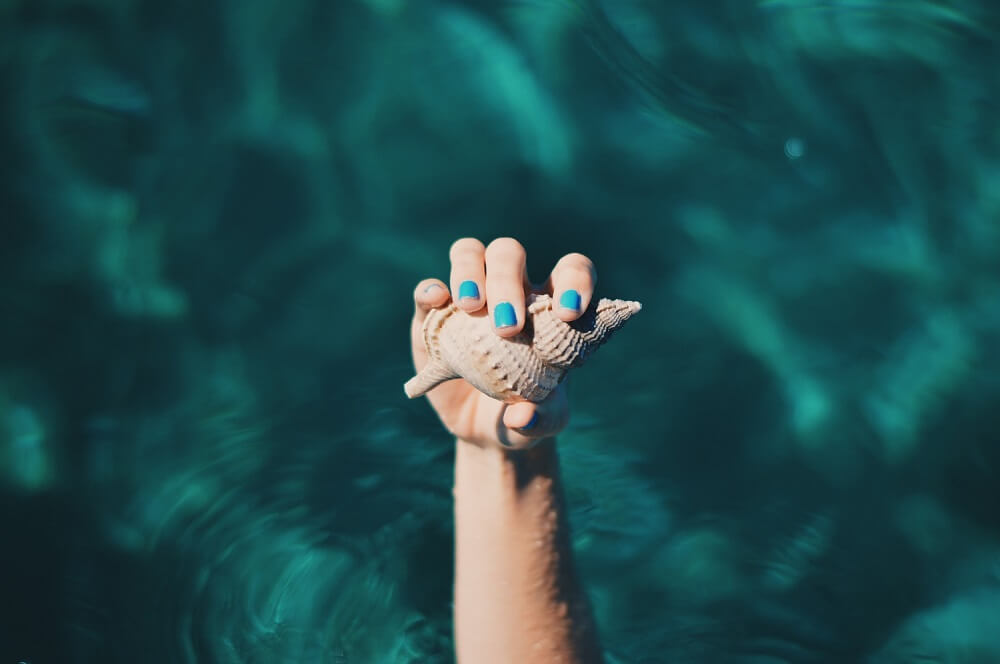 Go for seashell candles : easy sea-style ornaments for you to craft
Loving cosy atmospheres ? You will love seashell candles. It is the must-have ornament if you want a warm and welcoming atmosphere. These candles will not only warm up your room but will also bring a seaside touch to your decoration.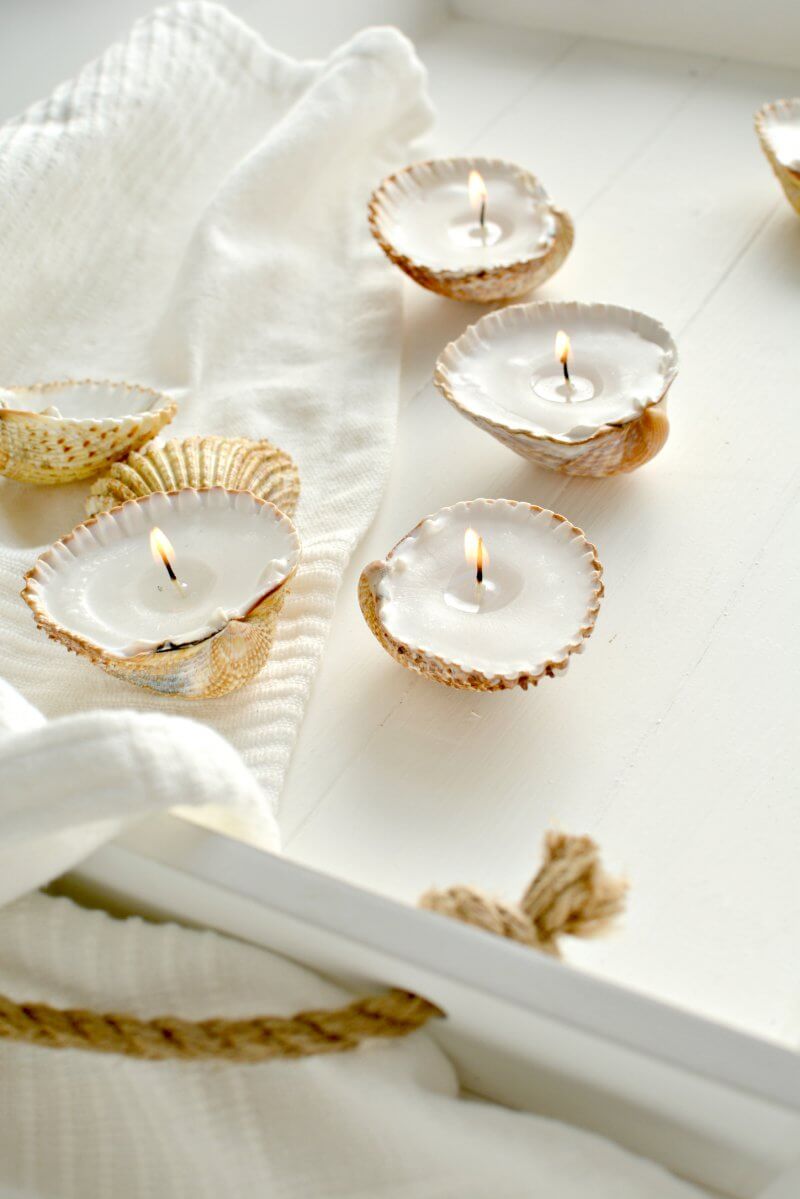 To craft those candles, you need :
Hollow shells
Tea-lights (one per shell)
A lighter or matches
A saucepan
A bowl
Clean the shells to get a spanking new seaside-style ornament
This stage is important as it is necessary to remove the sand and iodine smell from the shells. If you do not want them to look too natural, you can always customise them with paint. For a chic seaside-style decoration, opt for metal tones such a gold or silver colours. If you are more into Scandinavian decoration, opt for pastel tones.
To obtain a customised sea-style ornament, you need to melt the wax
First, you ought to take off the wick and wax from your tea-light. If you struggle to detach them, light the candle for a few minutes. After retrieving the wax, you have to melt it in a water bath. To do so, boil some water in a saucepan and place the bowl inside it, then put the wax in the bowl. You want your candles to smell nice ? Pour a few drops of essential oil or candle perfume. You are more into funky candles ? Then, go for sequins and tints to obtain a sparkling sea-style ornament.
Pour wax inside the shells to turn them into seaside-style ornaments
This is the final stage ! You will soon be able to surprise your friends and family with your cute creations. All you need to do now is to place the candle wick and base at the centre of the shell.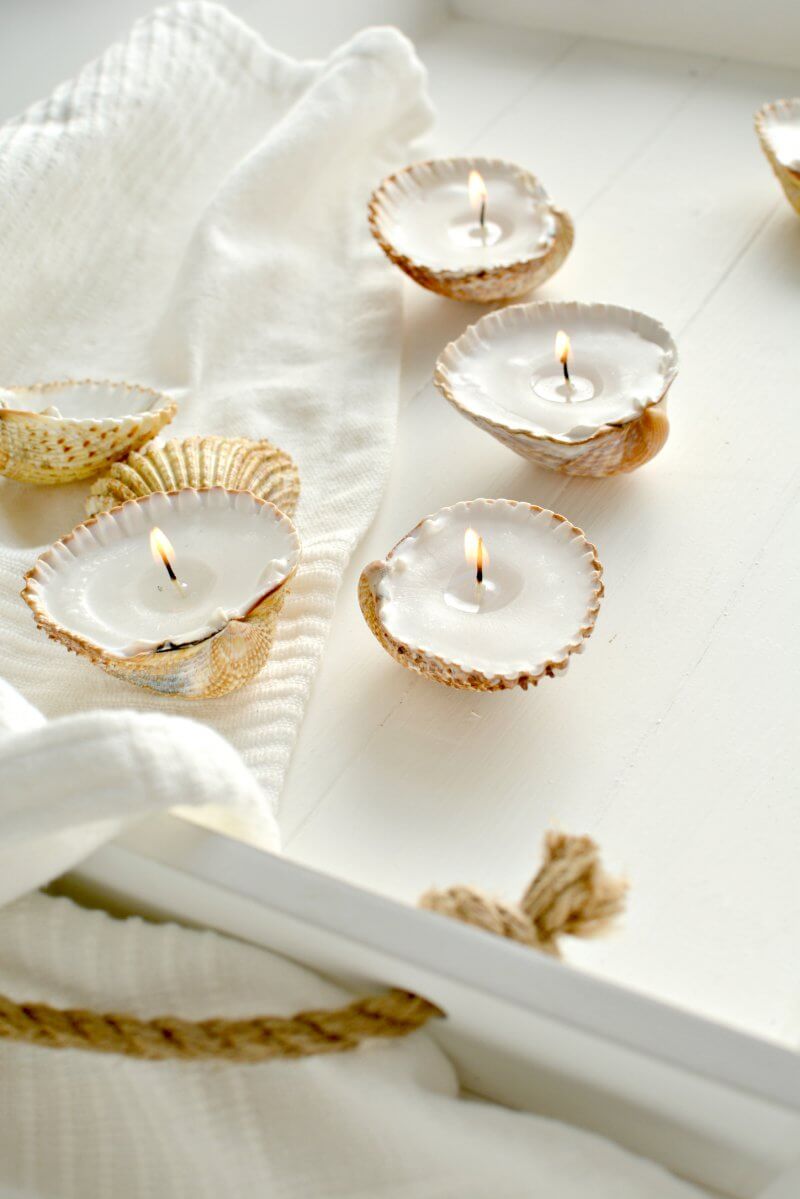 Finally, pour the melted wax into the shell making sure not to drown the wick.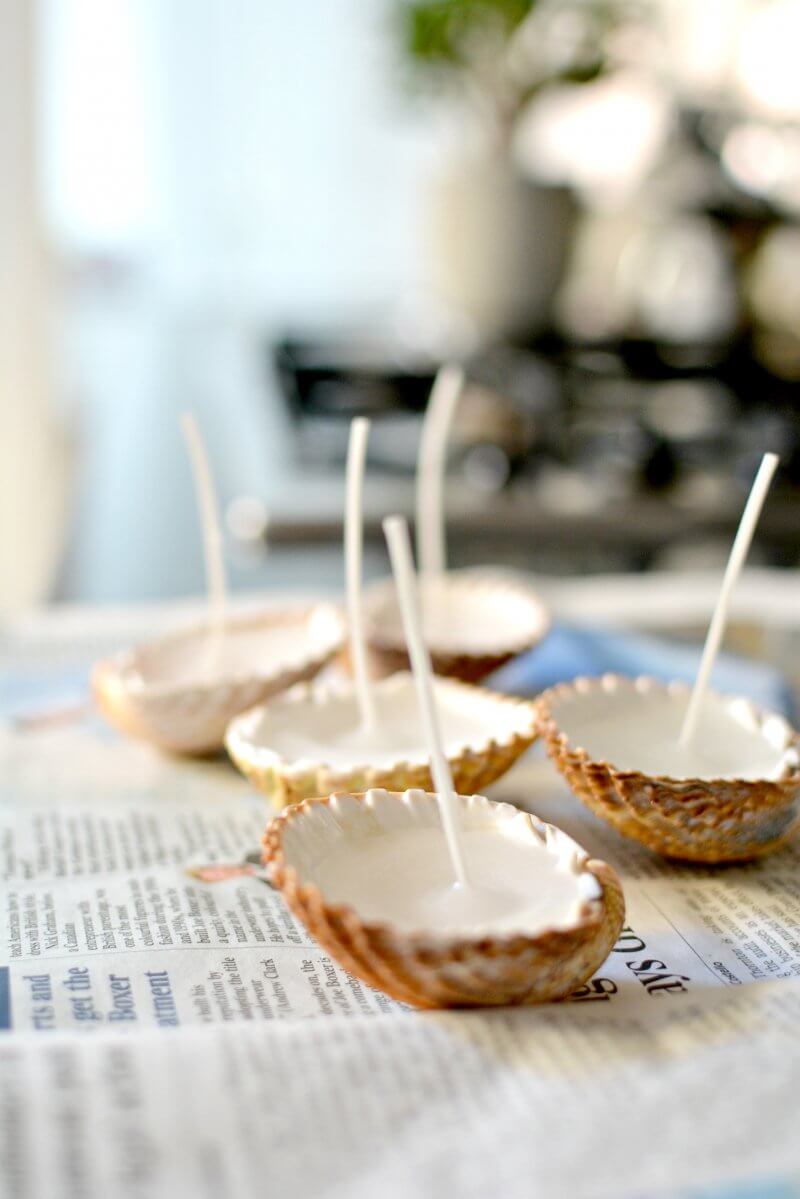 Now, you just have to let it cool down for a few minutes to obtain a trendy handmade seaside-style ornament.
Seashell wall hanging : a seaside-style wall ornament for you to craft
Today, seashells are not just mere holiday souvenirs but genuine ornaments. A trend that is going to give some ocean colours to your holidays ! You are looking for some handmade wall decoration ideas with seashells ? Here is how to craft a modern and super trendy seashell wall hanging.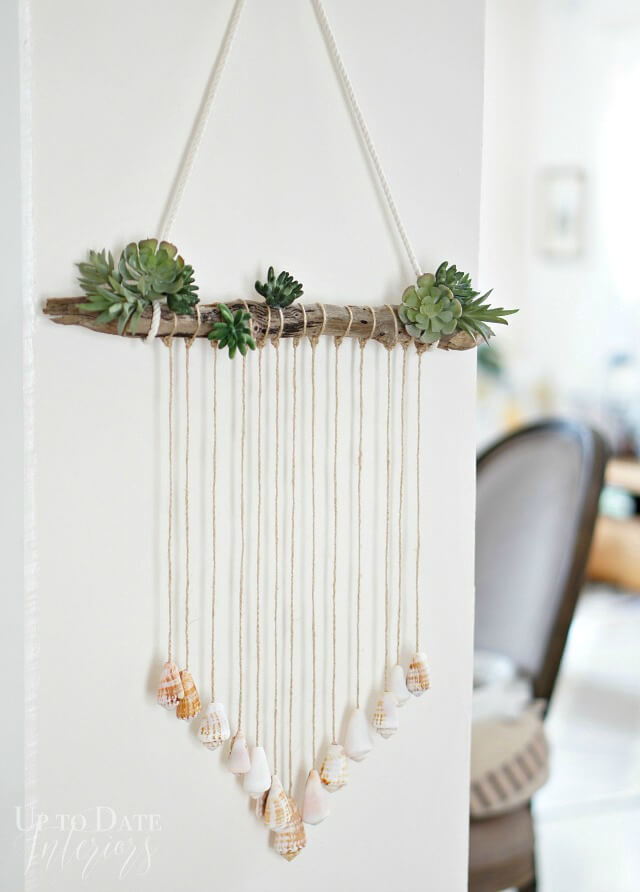 In order to craft this wall ornament made of wood and seashells, here is what you need :
A driftwood stick
Some rope
A spool of cord
Seashells of same dimension (about ten of them)
Scissors
A drill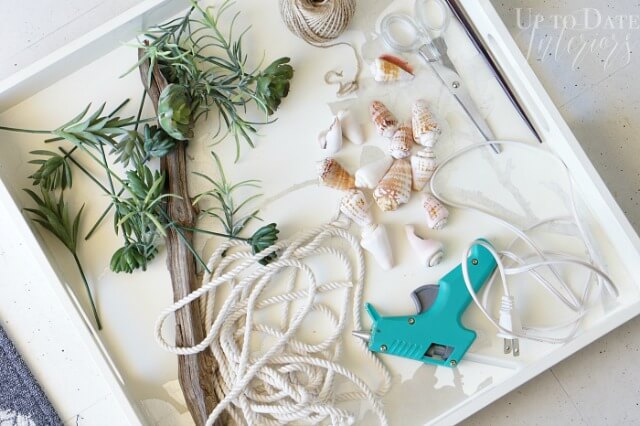 While going through the different steps, you will realise how easy this DIY is. A handmade wall ornament with a contemporary look that will make your walls travel to the seaside. Are you ready to use your dear hands ?
Prepare the driftwood stick of your decorative wall hanging
This step is about attaching the driftwood stick with rope. Before cutting it, make sure you get the right dimension. Then, you will just have to tie the rope on both extremities of the driftwood stick.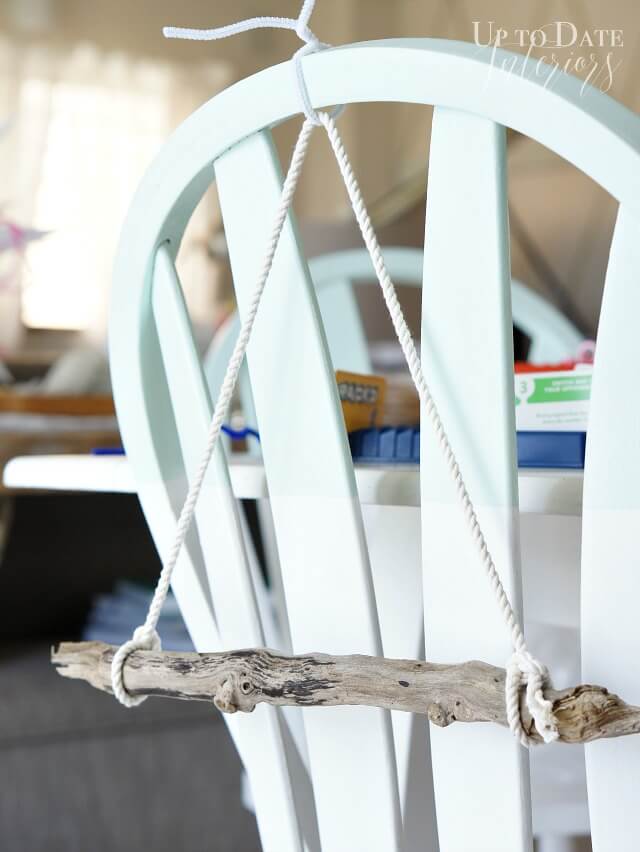 Clean and drill the seashells before assembling your stylish wooden wall hanging
First, it is important to clean the shells in order to remove its impurities and sea residues (sand, smell…). If the shells you picked up during your beach holidays do not have natural holes in them, you can do it yourself. To do so, it is recommended to use a drill with a small bit to avoid damaging the shell.
Hang the seashells to obtain a trendy ornament made of natural wood
For your stylish wooden wall hanging to take shape, you just need to decorate it with seashells. Get your scissors ready ! Grab your spool of cord and cut the right length of cord. Do the same thing for each of the seashells you wish to attach. It is now time to tackle the difficult part of the process : getting the rope cord through the shell and making a knot at the other end of it.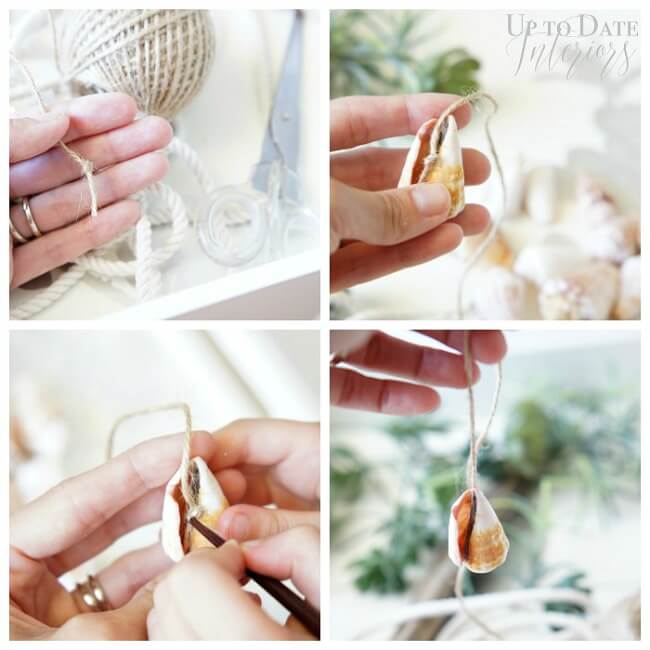 Your handmade wall ornament is almost finished ! All that is left to do is to tie each seashell-ornamented cord to the driftwood stick.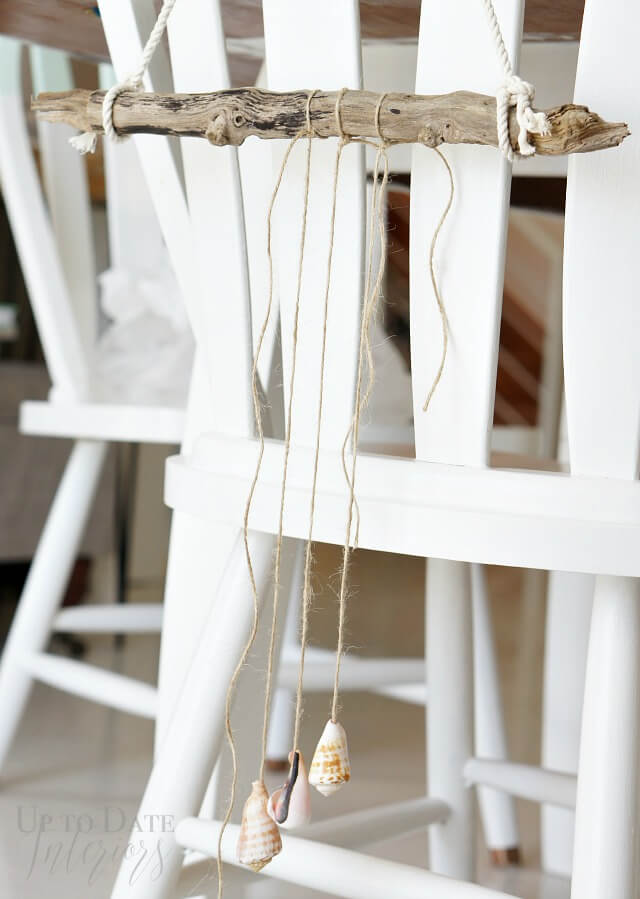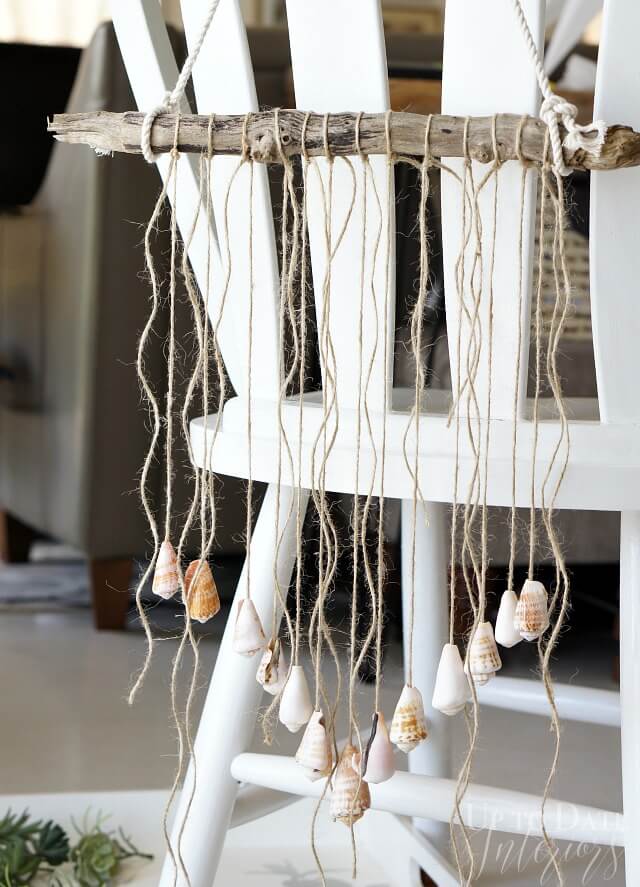 To make it even trendier, add some artificial sedum plantings or greenery that you will stuck under the ropes.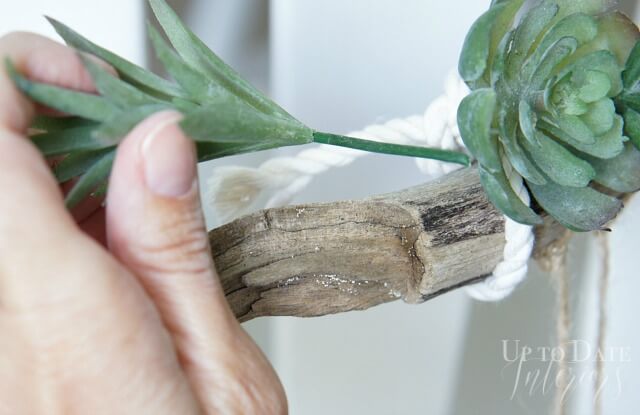 There you go ! You can now admire the result of your beautiful wall decoration !
Whether you are an arts-and-crafts specialist or just a seashell collector, crafting ornaments with your own hands is within everyone's reach !