10 beautiful beaches on the Atlantic Coast
Back to work soon… Do not let yourself feel under the weather and prepare your next holidays ! No need to fly to the other end of the world to chill on a beautiful beach. Pack your suitcase and follow us on the stunning European beaches of the Atlantic Coast. Check our selection of the 10 most beautiful beaches of the Atlantic Coast.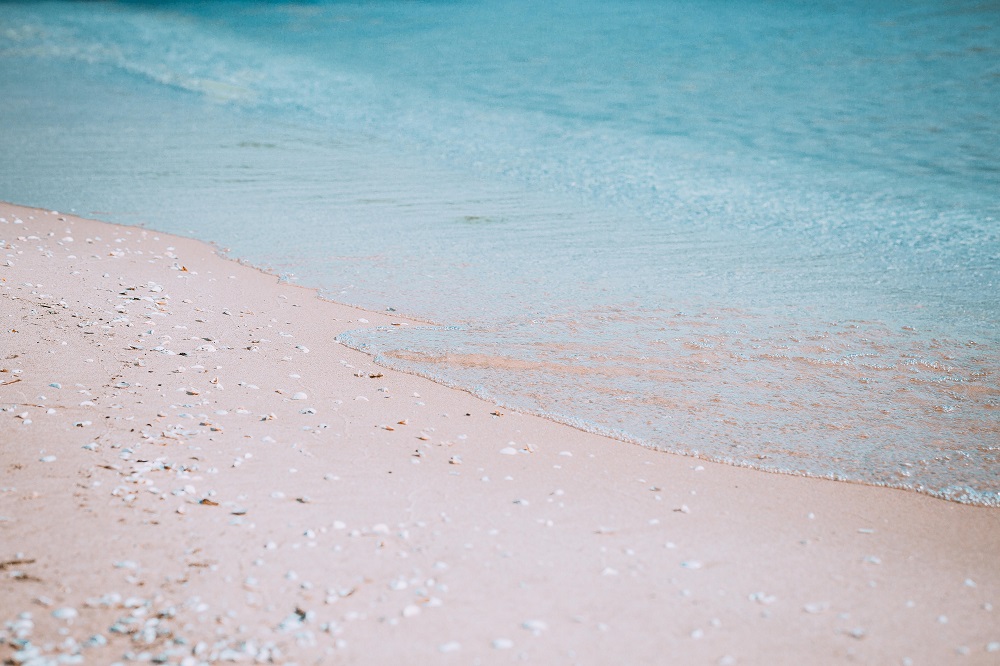 Lay your beach towel on beautiful Spanish beaches
Forget about the Mediterranean, Spain also has beautiful surprises along the Atlantic Coast. Emblematic or more hidden beaches, enjoy those beautiful views of the ocean.
La Concha, Saint-Sébastien
We cannot start this selection without mentioning one of the most beautiful beaches in the world. Ranked N°4 in 2019 by Tripadvisor, La Concha at San Sebastian is a must-see place in Spain for swimming and walking. Located between a town and mountains, this beach offers a splendid landscape on its seashell-shaped bay (that is why it is named like that). Feeling like getting back on holiday ?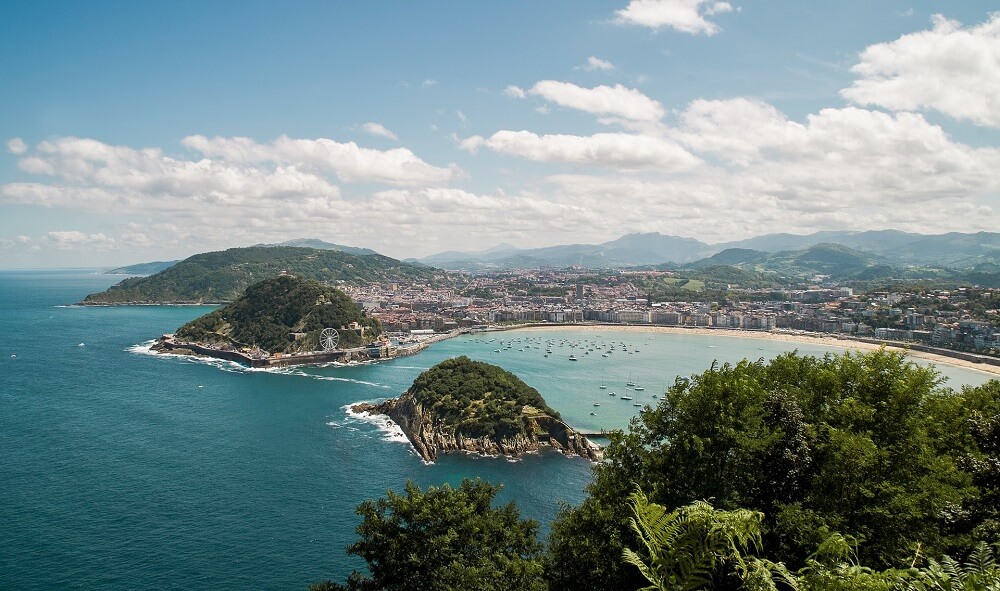 Itzurun Beach, Zumaia
In a very different style, we also decided to talk to you about a golden sandy beach surrounded by rocks, that is to say Itzurun Beach in Zumaia. Famous for its big cliffs and rocks sculpted by erosion, this beach is to be discovered at low tide to fully enjoy the cave and its particular landscape.

Think of checking the tide schedule on a calendar or tide clock.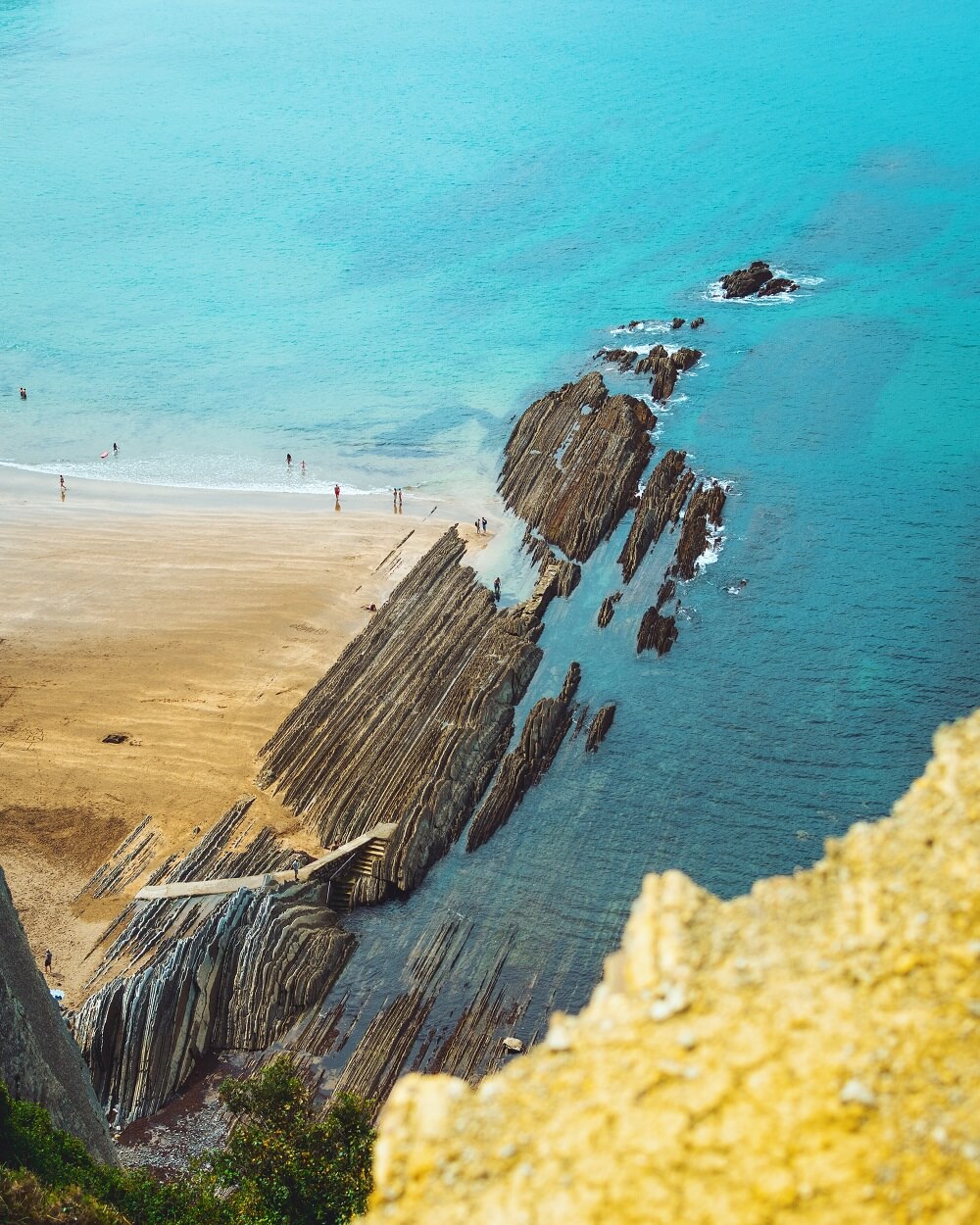 What about sunbathing on Portugal's beaches ?
Let us head off to Portugal and its numerous beaches and laze about. To prevent you from getting lost along the Portuguese coast, we have selected for you those two beautiful spots.
La Praia de Galapinhos, Setubal
If you enjoy crystalline waters and white-sand beaches, Praia de Galapinhos is the place to be to laze about. Located in a natural park, you will also be able to enjoy the surrounding fauna and flora for a total change of scenery.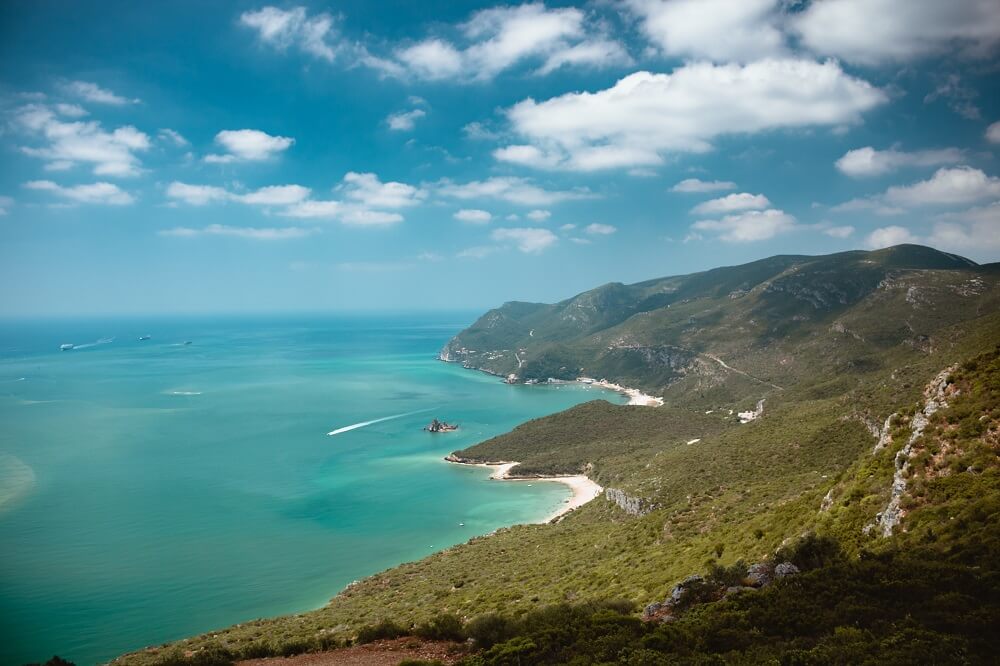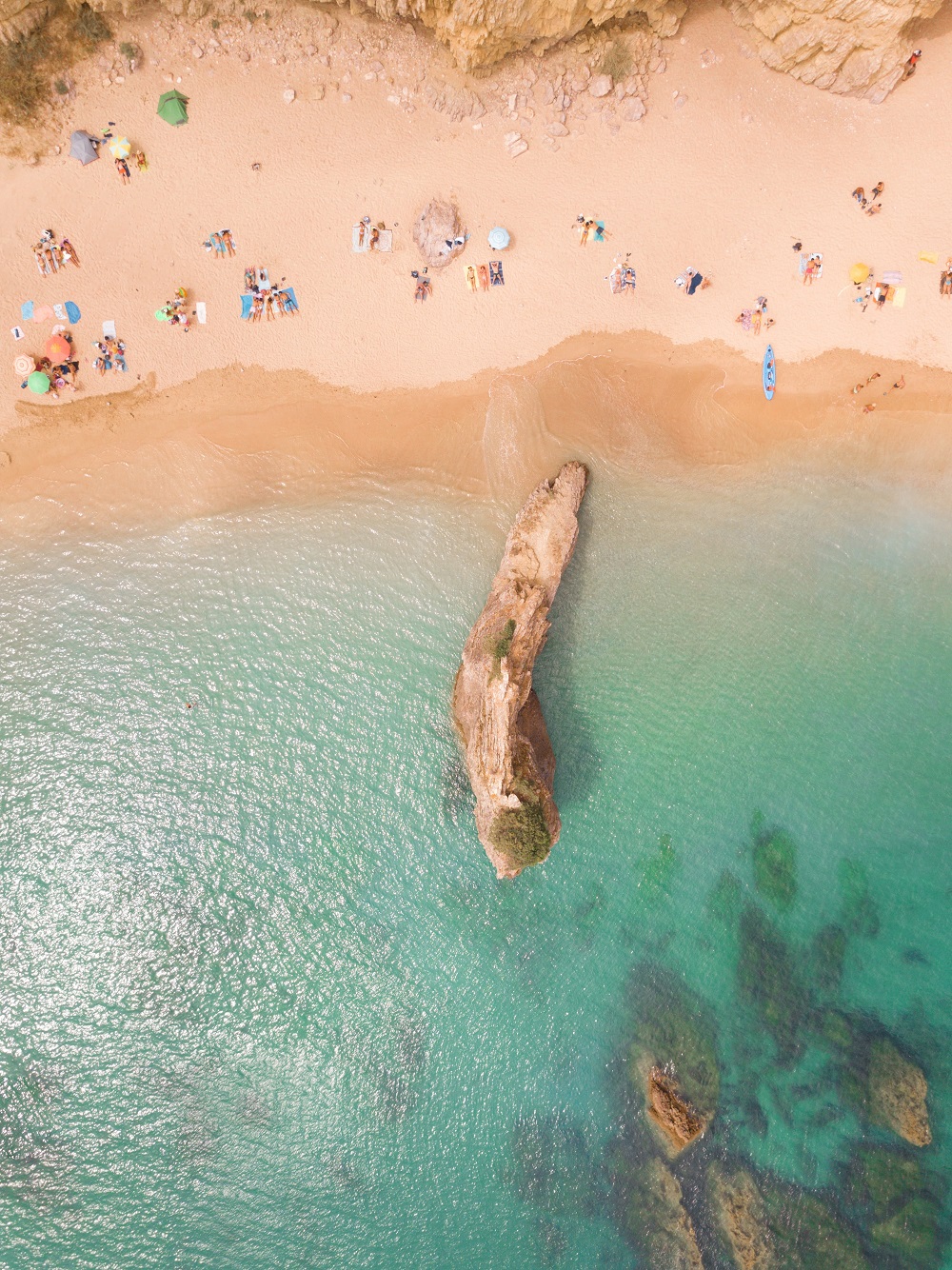 Benagil Bay, Algarve
Let us go down to the Algarve region to discover a magical place : Benagil Bay. A golden beach which hides a true natural gem.

Enter its floodlit cave through its opening on the top side, called Eye of Benagil, and discover this cosy place between ocean and sand. We guarantee you will feel outside of time !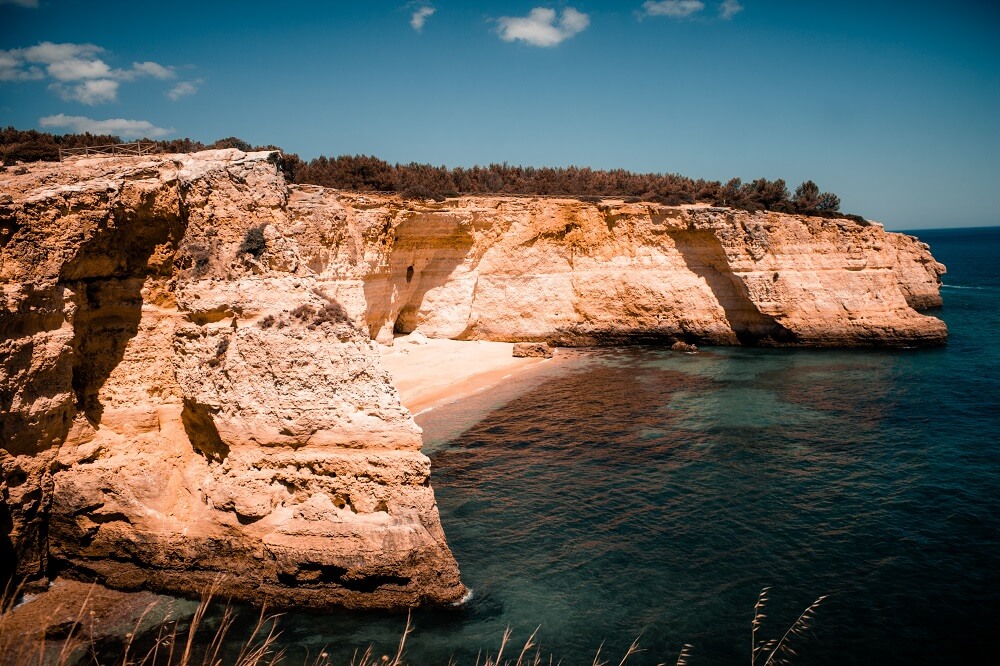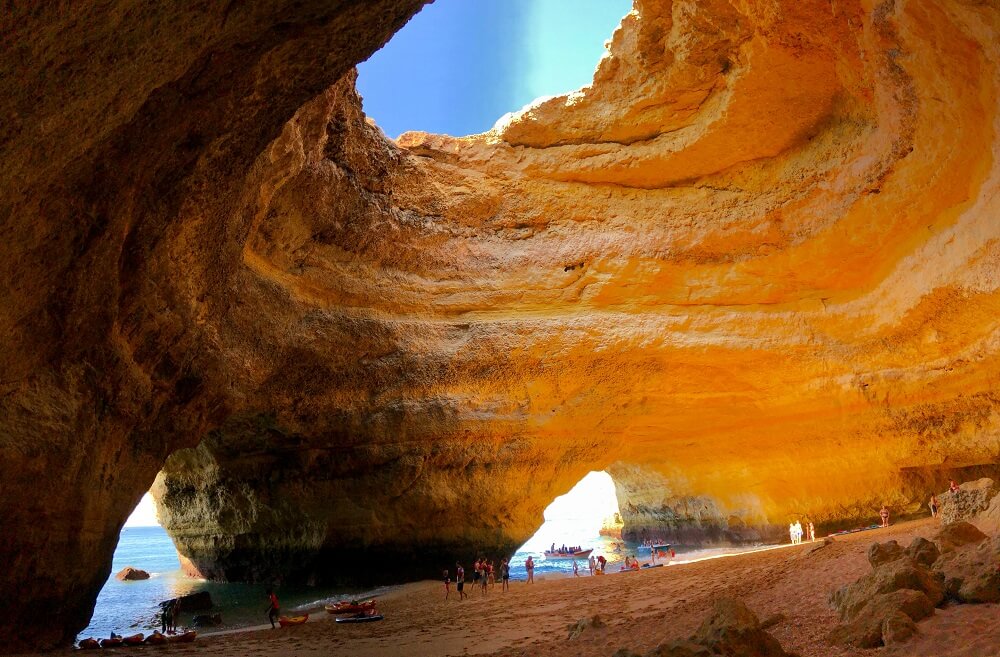 (Re)discover our beautiful French beaches
Here, we selected our 4 favourite spots on the Atlantic Coast : France has numerous gorgeous marine views !

Brittany has many beaches that are all as beautiful : follow us !
La plage de l'éventail, Saint-Malo
In this selection, we wanted to make you discover (if you have not done so yet) the Plage de L'éventail in Saint Malo. This turquoise-water beach gives you the best view on the national fort that you can only access when it is low tide in Saint Malo.

Tempted by a quick swim before visiting Saint Malo's castle ?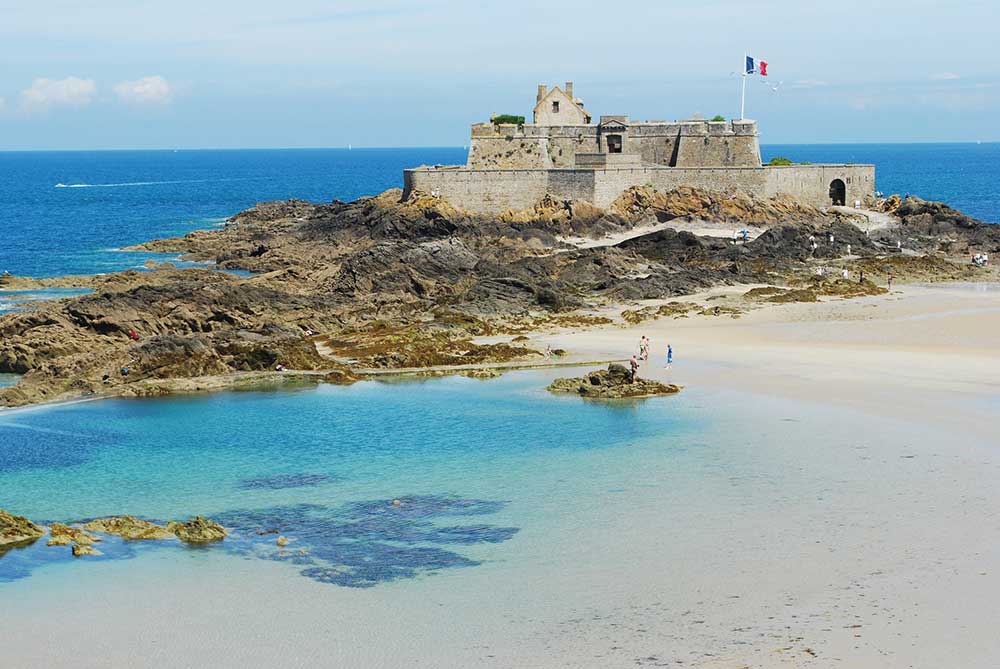 L'île Vierge, Crozon
Let us continue our tour of Brittany's beaches, and let us head off to Crozon's peninsula. Go discover Ile Vierge's creek, a heavenly place that has nothing to envy the Mediterranean.

However, such a beauty has to be deserved ! Put your trekking shoes on and go for an excursion of around an hour and a half. Once you see its turquoise waters and pebble beach, you will forget about all the efforts it required to get there.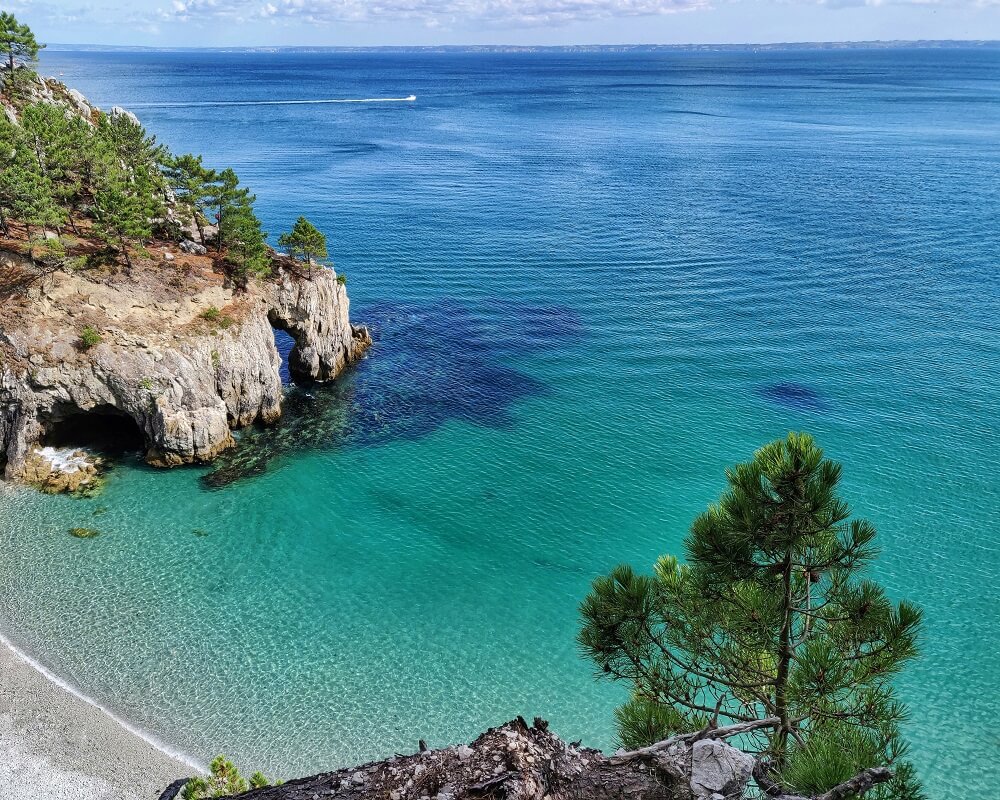 Herlin Beach, Belle-Île-en-Mer
Let us go to the south of Brittany and discover an exceptional place. Between steep cliffs and translucent waters, escape on the beaches of Belle-Île-en-Mer.

We like : Helin Beach and its different shades of blue. Perfect place to lay your beach towel !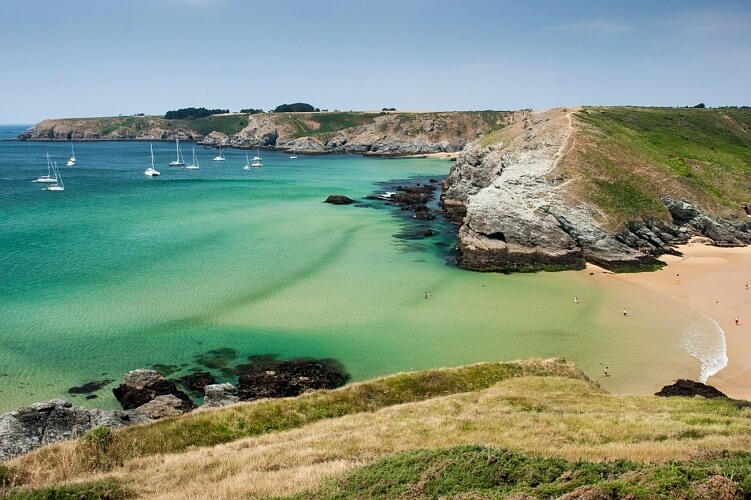 Hossegor's beaches
No doubt that Brittany's beaches are wonderful, but for us the most beautiful ones are the Landes' beaches ! We were lucky to grow up on the beach in Hossegor where we naturally decided to set up our workshop, we could not possibly forget to mention this heavenly place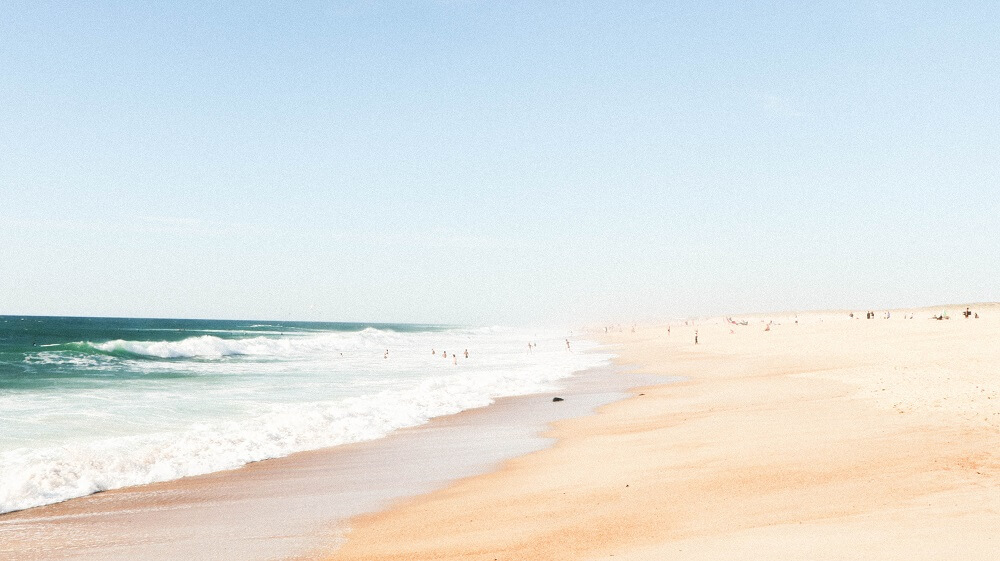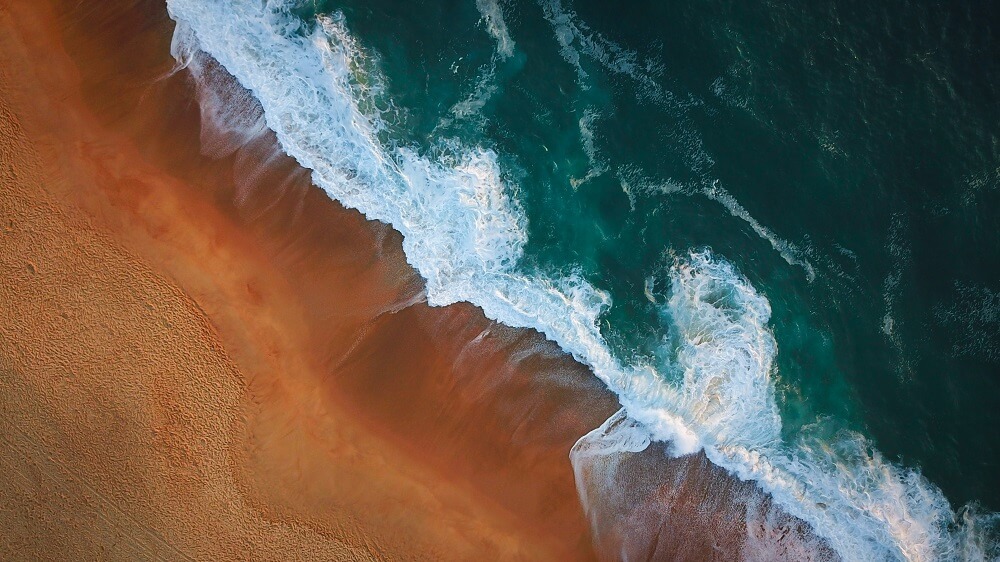 Which Anglo-Saxon beaches to lounge on
Let us leave France and go up the Atlantic Coast to reach Anglo-Saxon land. Here again, we fell in love with splendid beaches. Ready to laze about ?
Porthcurno Beach, Cornwall
Cornwall, in England, is world famous for its picturesque landscape. Its impressive cliffs and lush flora make it an ideal place for walks.

But did you know that Cornwall hides gorgeous little beaches waiting for you to dip into the water ? Discover the wonderful surroundings of Porthcurno Beach.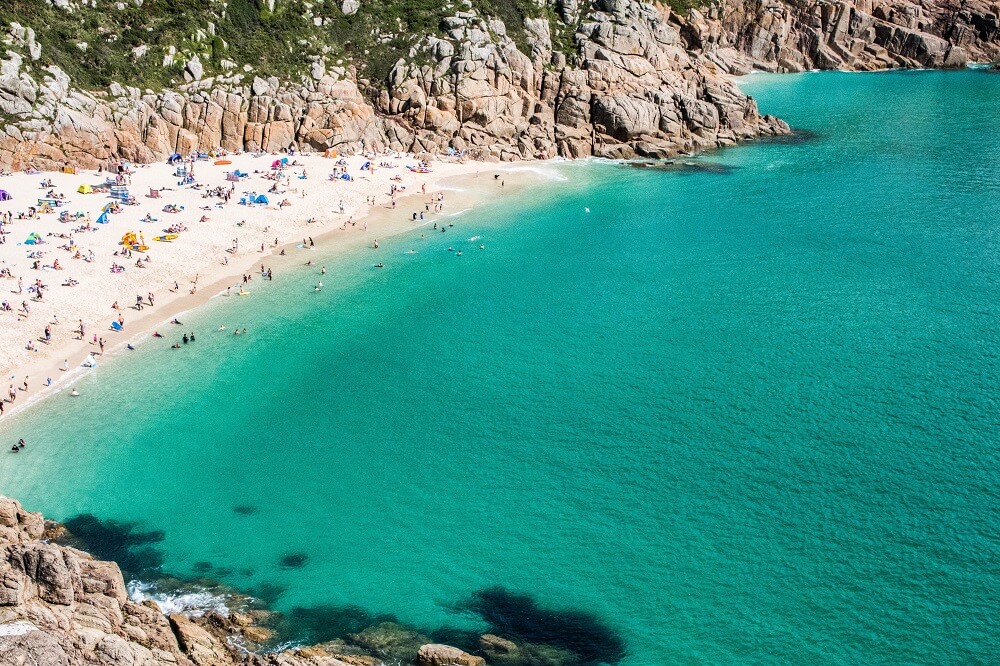 Inchydoney Beach, Ireland
To finish our selection with the 10 most beautiful beaches on the Atlantic Coast, let us go to Ireland ! Better known for its green landscapes, Ireland has a few gems near the ocean for you.

We particularly fell in love with Inchydoney Beach, located in the south of Ireland. A beach surrounded by green vegetation, which appeals a lot to people who love seaside walks. Fancy diving into fresh water ?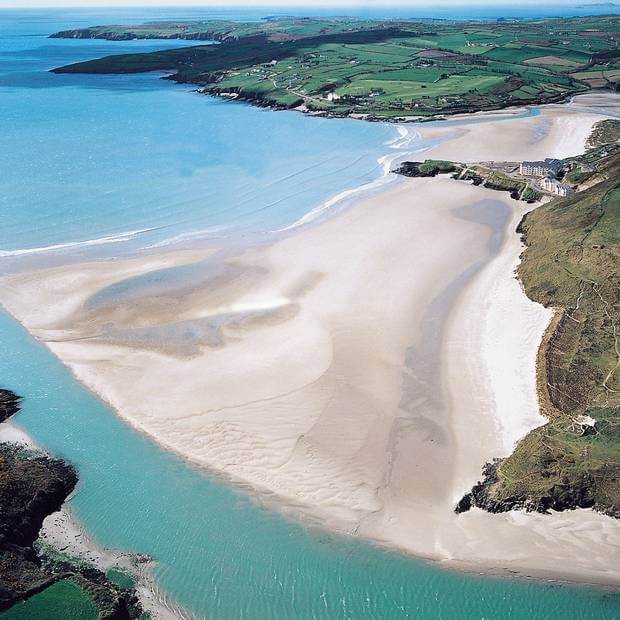 And you, what is your favorite beach ?