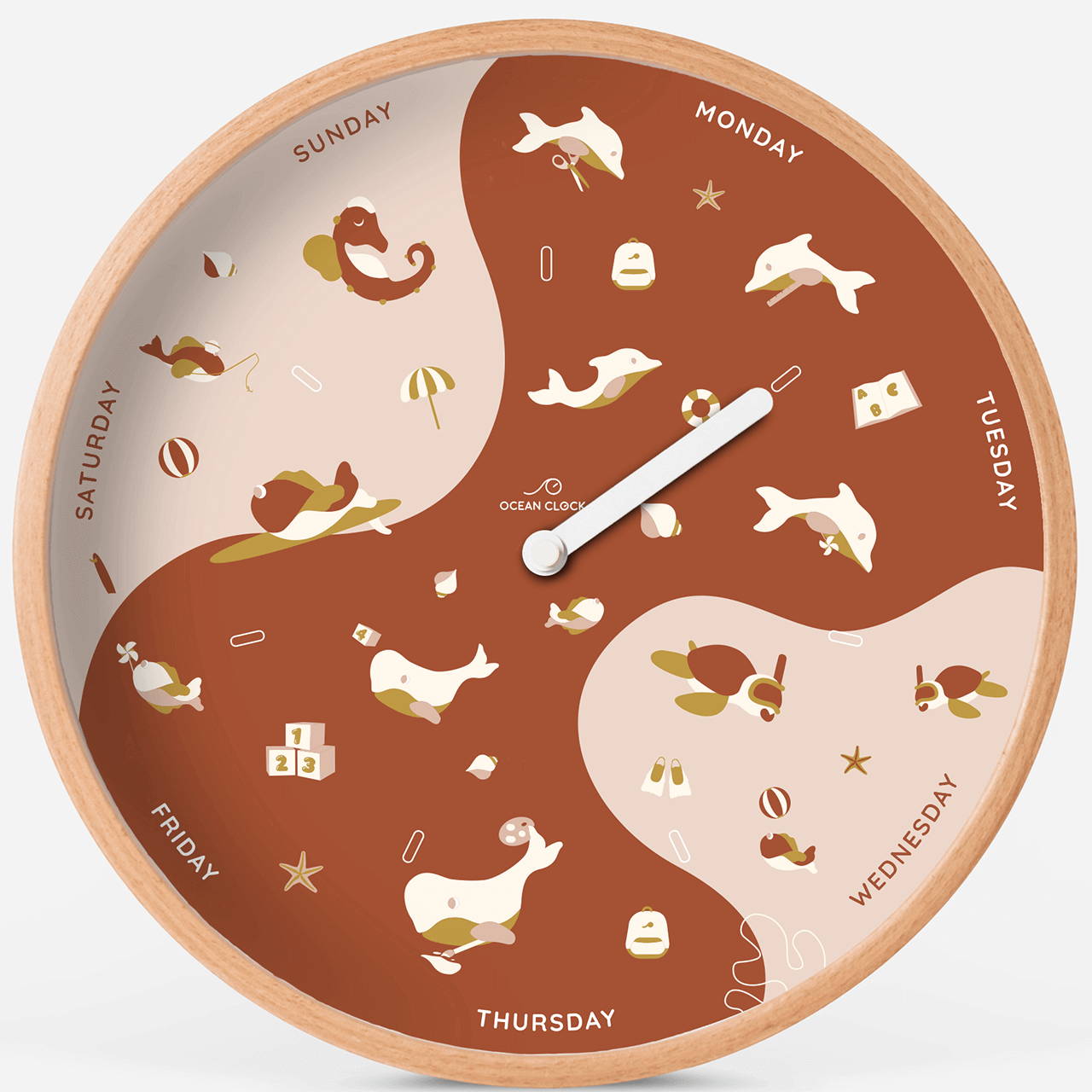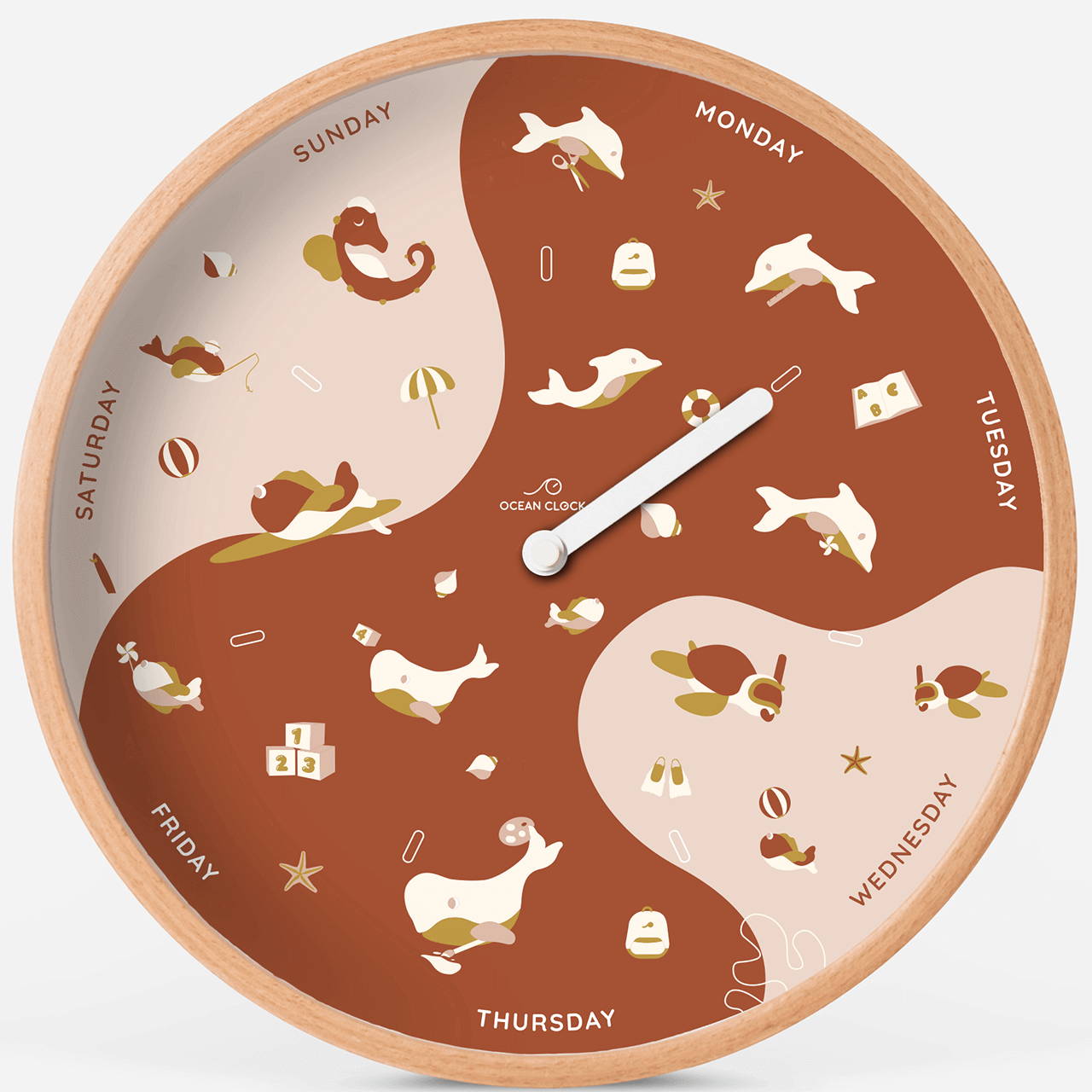 Clocks showing days of the week Terracotta & sandy
Go for our My Little Week original clock, a touch of sea poetry to colour your child's bedroom !
Create a warm and sweet atmosphere for your little girl or your little boy! Let yourself be tempted by the combination of pastel pink, Terracotta and honey tints of our wooden clock with day for some soothing atmosphere and most irresistible deco. The clock face, designed by us, will plunge your kids into a sea world both trendy and amusing.
Your little angel will be fascinated by all these colourful sea animals who go through a week rich in stories. That will definitely remind her of her own week !
Customize your clock hand – free of charge
Clock dimensions

Color

Terracotta

Materials

Beech wood frame

Clock movements

Silent clock movement - Running on a single AA battery - not provided

Category

Day of the week clock
Hand-assembled in our french workshop in Hossegor, this made in France clock is made of a beech frame, mineral glass protection and brass components. Premium materials meticulously selected by us to have a quality clock.
This 25.5cm-in-diameter clock requires a simple AA battery to make its mechanism rotate in 168 hours, that is to say, 7 days. We were looking for a totally silent mechanism so the clock would fit perfectly in a child's bedroom without disturbing her well-being.
It is not easy for children to work out what day it is, and it is for that reason that we imagined this 100% Ocean Clock so it could help out our child throughout the week. This wall clock does not show the time but the days of the week, therefore it has one and not two hands to let your kid know what day it is. You will no longer hear the usual question " What day is it ?", your little angel will know in the blink of an eye if it is school day or leisure day thanks to the cute little sea creatures that can be seen on the clock face (dolphins, belugas, turtles, fish, seahorse).
You are wondering what present you could give to little girls or little boys' birth or birthday? Get her a day clock: an original and customised gift that she will be using for many years! The clock's hand is customisable with your child's name or date of birth. A special and custom gift for a unique child!
Two versions of My Little Week are available on our website to better adapt to the different child deco trends. Therefore, we have for sale this clock face with poetic colours but also another version displaying other animals in a more sea-spirited way.