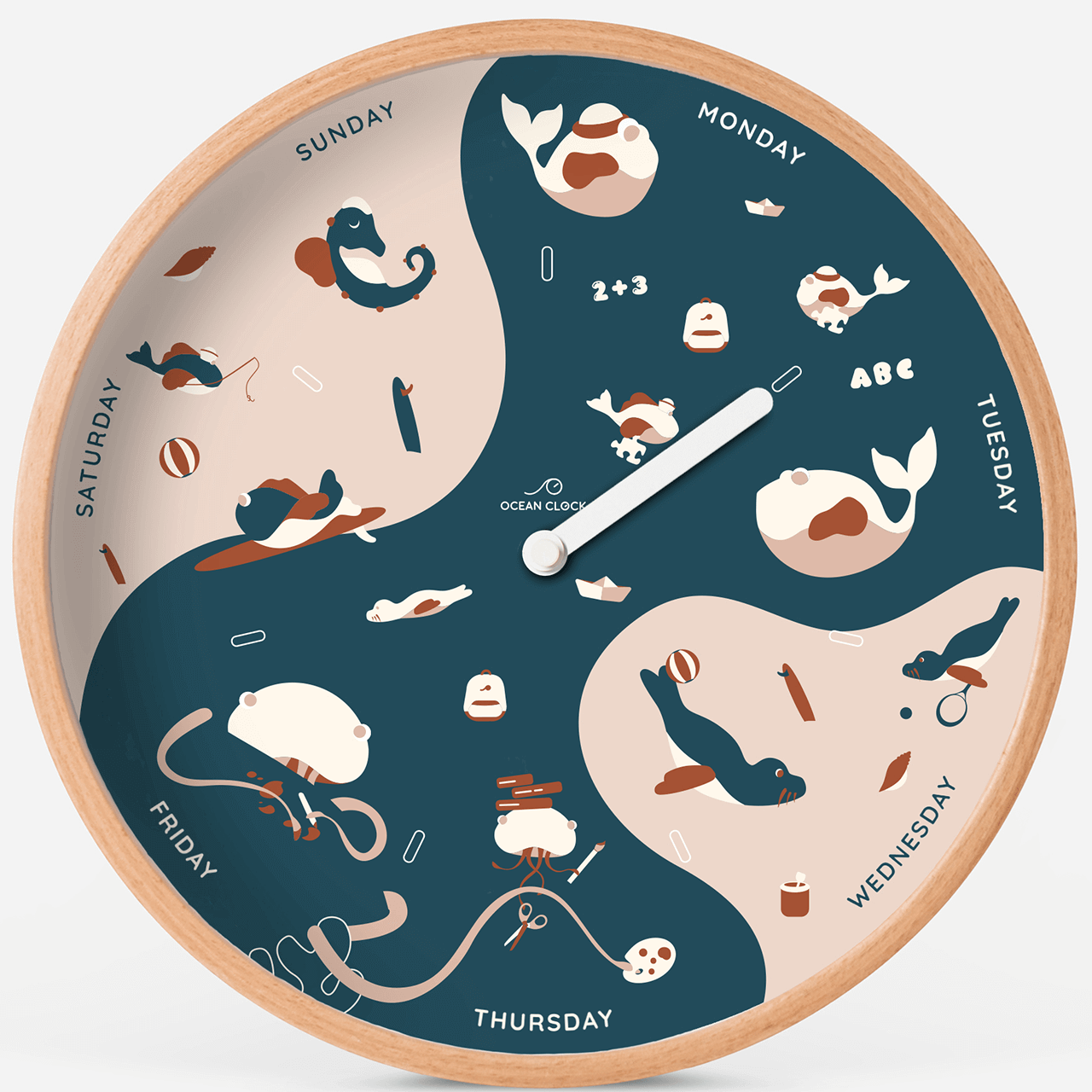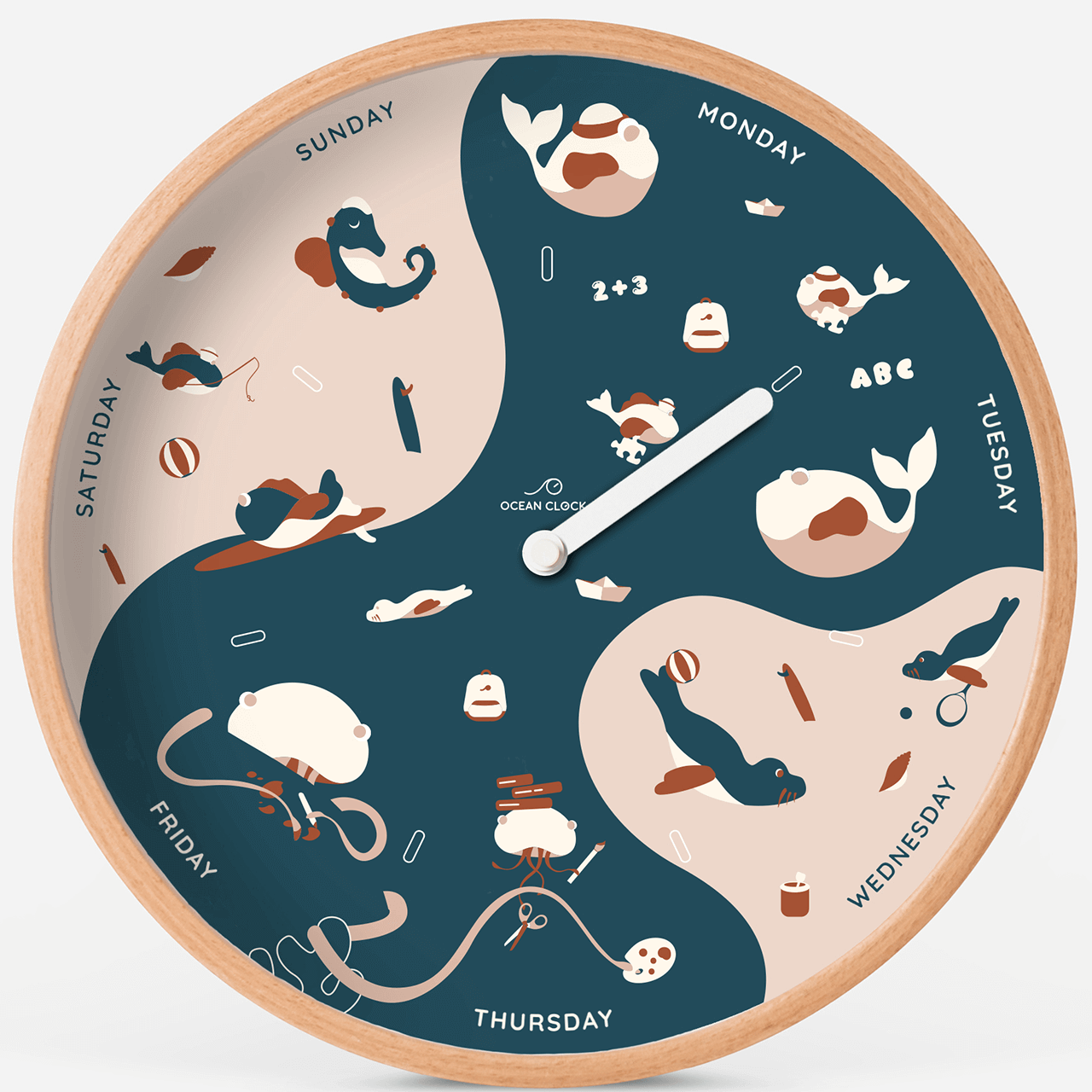 Clocks showing days of the week Blue & sandy
Ready to spend a week at the heart of the ocean? This clock especially designed for children is the perfect original deco item to guide your little darling every day of the week. 
Whether your child is an ocean lover or not, the My Little Week clock will definitely provide some joy and bearings in your child's everyday life. Knowing what day it is will become very simple! The different sea animals and their fun school activities will easily enable your children, whether they can read or not, to identify the days of the week.
The boy and girl clock face is divided into two parts, dark blue and sand colour, in order to differentiate, in the blink of an eye, school days and free time.
Customize your clock hand – free of charge
Clock dimensions

diameter 25,5cm / 10 inches - Depth 4cm / 1.5 inches

Color

Dark blue

Materials

Beech wood frame

Clock movements

Silent clock movement - Running on a single AA battery - not provided

Category

Day of the week clock
My Little Week clock was entirely designed in our french workshop, located in Hossegor (South-West of France), and assembled thanks to our artisanal know-how.
As for all our products, we have selected quality materials to have a product with neat finishes.
This 25.5cm-in-diameter wooden clock is crafted with a natural beech wood frame, brass components and a metal clock hand (there is indeed only one hand instead of two), and the whole face is protected by a mineral glass disc.
The Ocean Clock children wall clock, working on a 7-day basis, is made with a specific and silent mechanism rotating in 168 hours. You will not be bothered by the usual continuous tick-tock!
It is an ideal deco object to decorate your child's bedroom and help him/her learn the days of the week, a present idea for the little ones.
Want to have his/her deco and days cadenced with a unique and adorable object?
Colour your sweetheart's bedroom with this made in France clock totally dedicated to our little darlings.
This deco accessory made of warm and soothing colours (dark blue, caramel and sand) and adorned with cute fun-curved animals, will fit perfectly in your little boy's cosy nest.
This day clock, both trendy and sea-style, does not show the time but will definitely bring an original and sweet touch to boys' bedrooms. Not only it will brighten up your child's deco but this unique object will also be a good mean to stimulate his imagination with the numerous stories told by the sea animals shown on the clock face.
One more secret to disclose: the kids clock with day for sale is customisable! Inscribe your little darling's name, nickname or birthday on the clock hand. The perfect custom gift for either a birth or birthday.