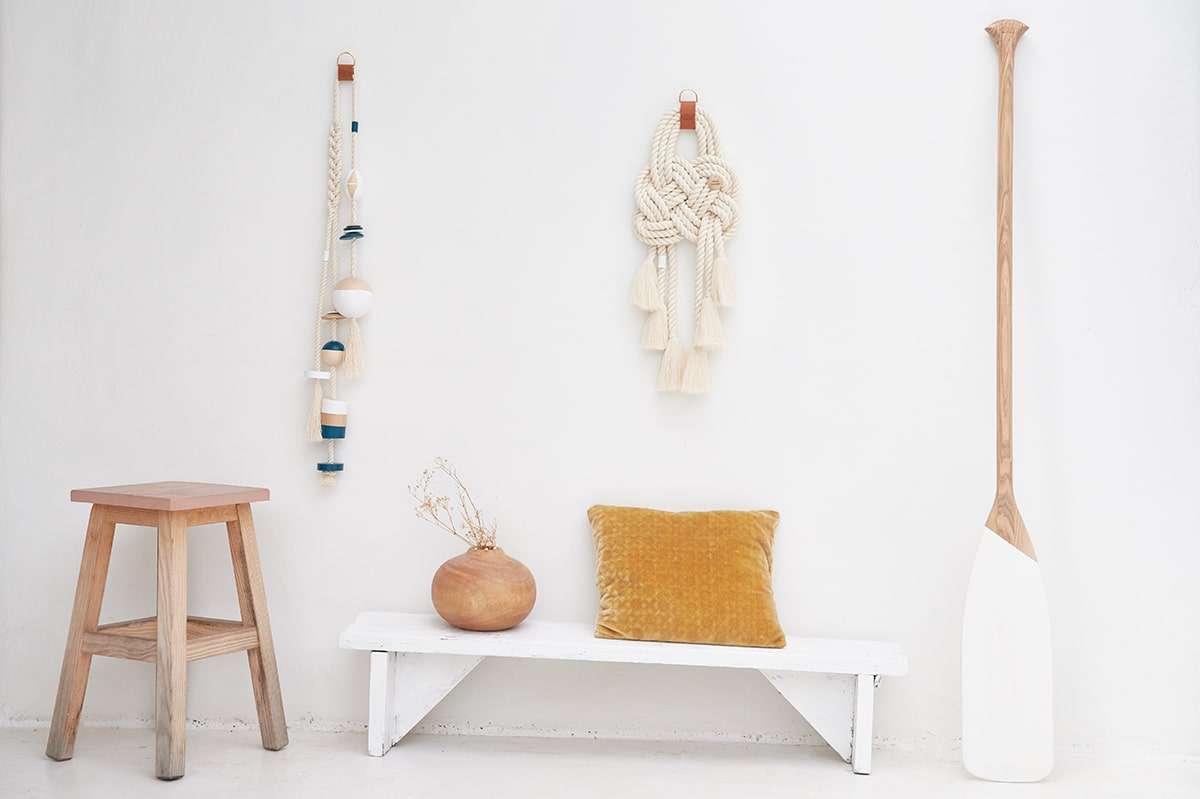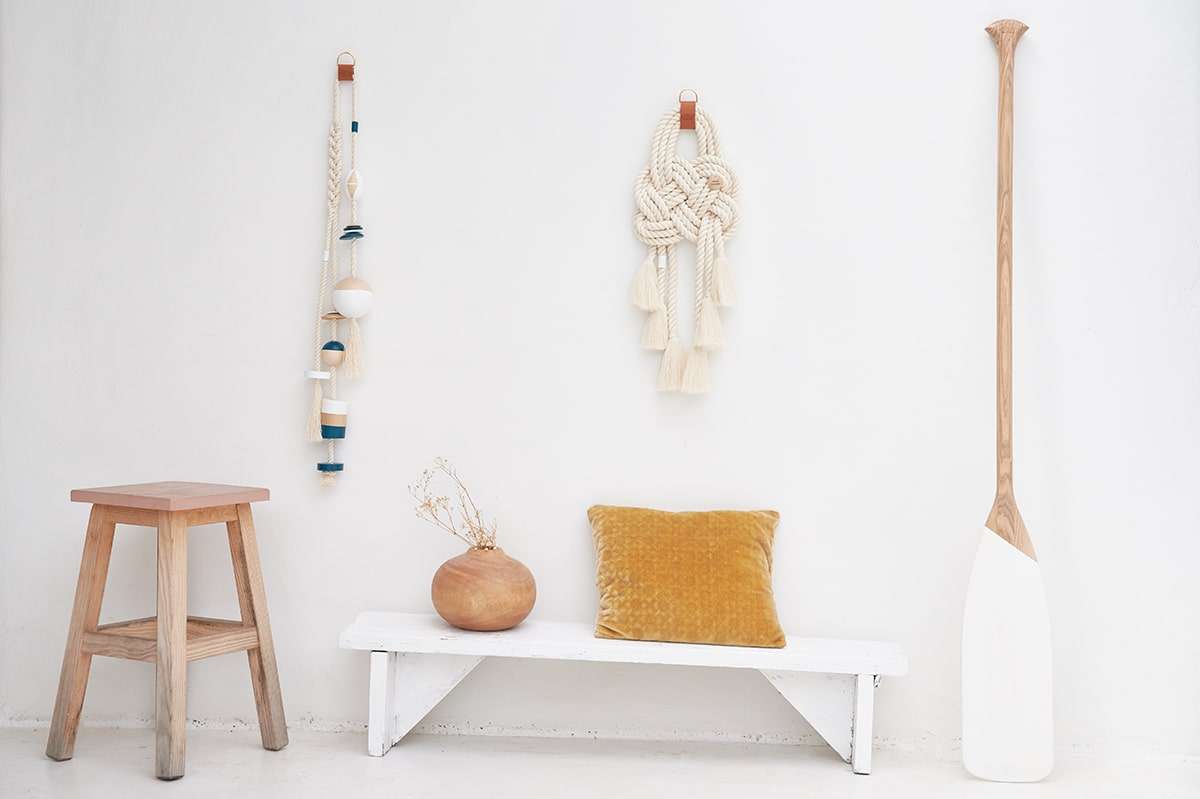 Take a look at our deco objects !
Feels like holidays in your interior…
Following our flagship product: the Ocean Clock tide clock, we felt like revisiting other traditional nautical objects.
So, we decided to rethink the design of some of the objects so emblematic of the seaside and convert them into trendy decoration items.
Create a holiday atmosphere within your home decor with our wood oars, garlands of floats, reef knots and much more…
Seasideatmosphere
Thanks to our Deco collection on sale, all interiors can now get a seaside atmosphere!
Each of our deco accessories is available in 6 different colours, which enables different combinations with our different deco items.
Mix or match, it's up to you!
WoodenOars
How could we possibly reinterpret marine classics without presenting you our own version of the paddle!

At Ocean Clock, we wanted to give our wooden paddles a more marine and "Atlantic" style.
Forget the "beaver tail" style of Canadian-looking decorative paddles!

Customisation was an aspect dear to us in order to have a unique decoration object!                                                                                                       
Ash wood, sparkling colours and brass hooks.
NauticalGarlands
Emblematic of waterlines and fishlines…
Stéphanie was eager to revisit the essential nautical object that the float is.
Find here her family story in Hossegor.
Doing our best to enhance each element by combining, twisting, adorning… represents hours of reflection spent by Ocean Clock within its workshop.

Wood turned in Jura, rope twisted near Toulouse, leather prepared and embossed in the South of France…
Materials were chosen carefully and combined with Ocean Clock's colour palette!
Reefknots
Ropework is an ancestral art.
Reinterpreting reef knots was a genuine desire, but also a big challenge.

Breaking the codes of traditional nautical practices while respecting the beauty of each knotting.
Resizing, adorning and accessorising with delicacy… challenge met!

Materials chosen carefully, several hours spent knotting ropes within our workshop…
To offer you quality decoration, we have relied on premium materials (natural wood, brass, organic cotton rope, made in France leather…) and craftsmanship. All our products are painted and braided by our own hands, in our Hossegor workshop.
Buy online our new collection of sea-style deco objects for a modern interior that will look both original and trendy, in the spirit of a beach hut.
Can you hear the call of the sea echoing in your lovely interior?