Our gift ideas for ocean-loving dads
Adventure, surf, decorative elements and many other ideas to spoil your daddy !
Father's Day is coming soon ! You only have a few weeks left to find the perfect gift for your dad. Want to spoil him with a special gift, but what present could you give him ? Do not look any further and forget about the usual pasta necklace ! We have gathered, in this article, some Father's Day gift ideas if you wish to give a present either just yourself or with others and that will please all ocean lovers.
Have him travel with a gift dedicated to seaside adventurers
For those who have a dad keen on adventures and great outdoors, opt for a man's gift that will make him want to go and explore.
But before organising him a trip on the most beautiful beaches, make sure he is well-equipped first. What better than a Cabaïa bag to go on an adventure. A must-have accessory to roam with along the coasts, and with style on top of that ! An ideal Father's Day gift idea for travellers.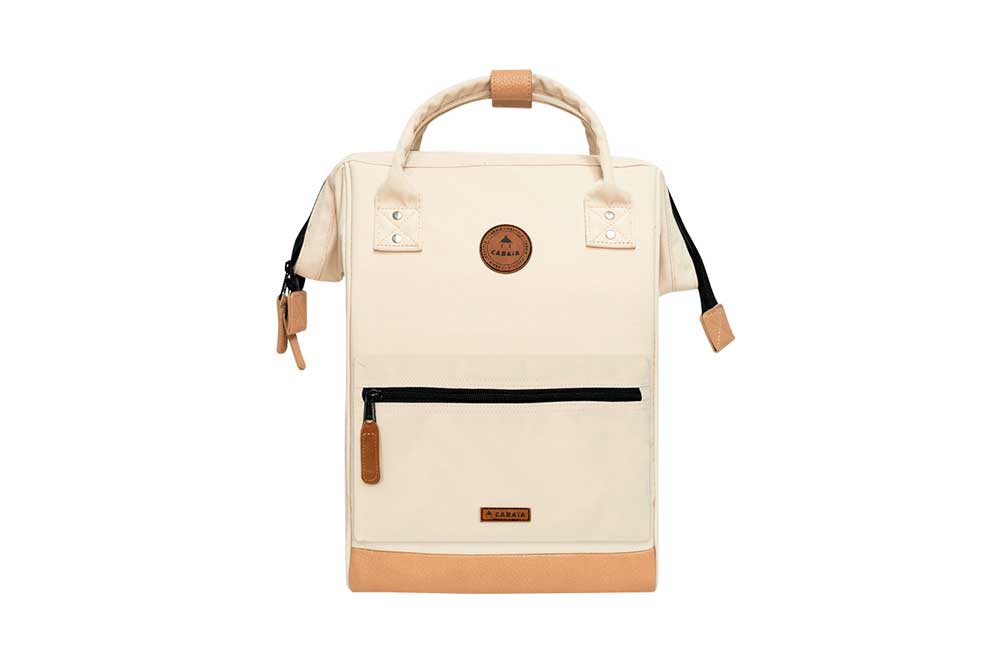 © Cabaïa
Wish to inspire your surfing dad for future excursions ? Get him a travel guide ! "I love the seaside" books are, as their name suggests, travel guides for seaside lovers and surfers who need inspiration for their future trips. In this guide, you will obviously find the best surf spots, but not only... It also lists the friendliest places to eat or sleep, local craftspeople as well as activities to do in the area. The best gift to get for an unforgettable trip amongst local people.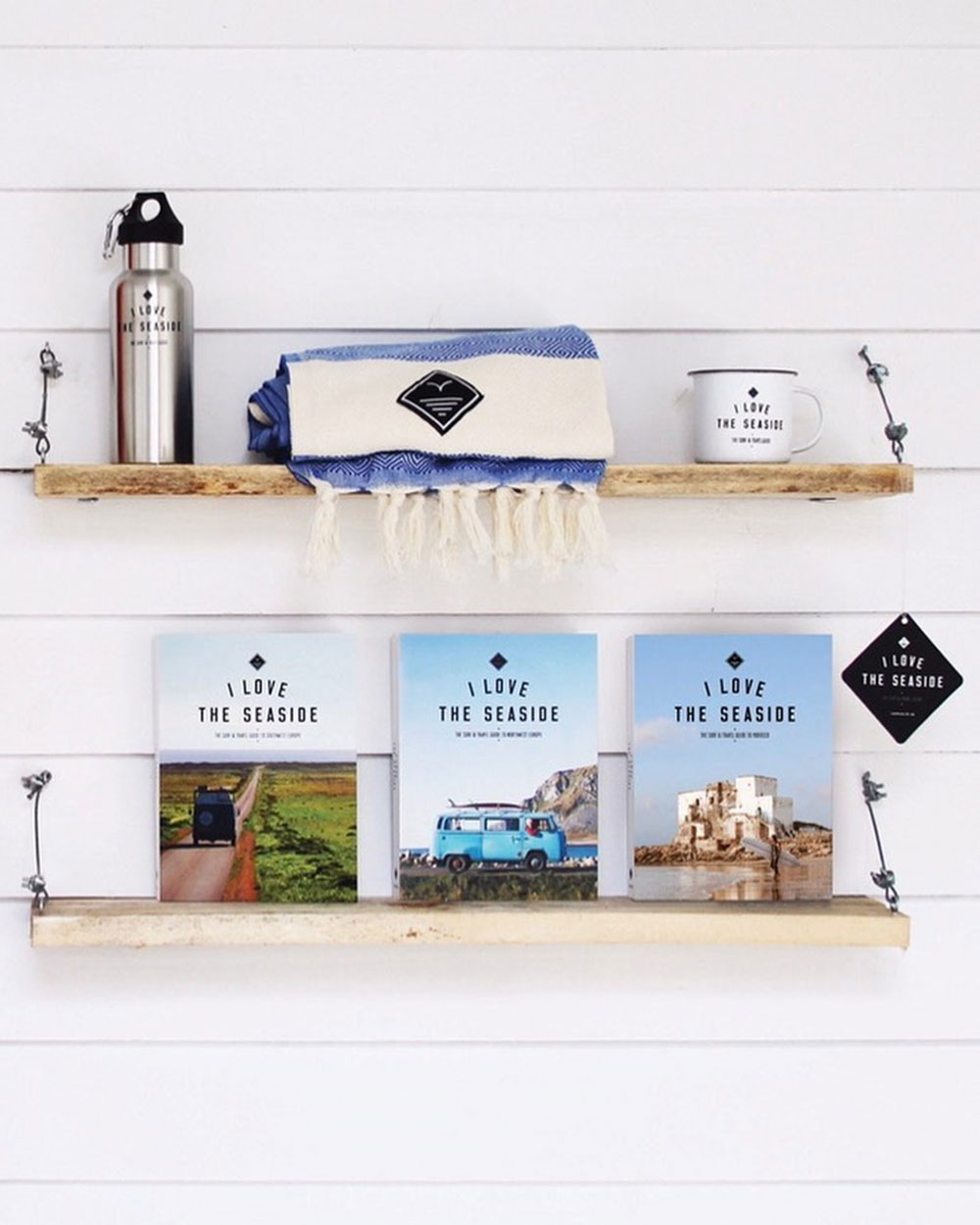 © I LOVE THE SEASIDE
If your dad is more in his element on a boat than on a surfboard, we suggest you get him a sea escapade. He will be able to enjoy life at sea and get initiated to sea manoeuvres for a whole day or during a weekend. Ready to hoist the mainsail ?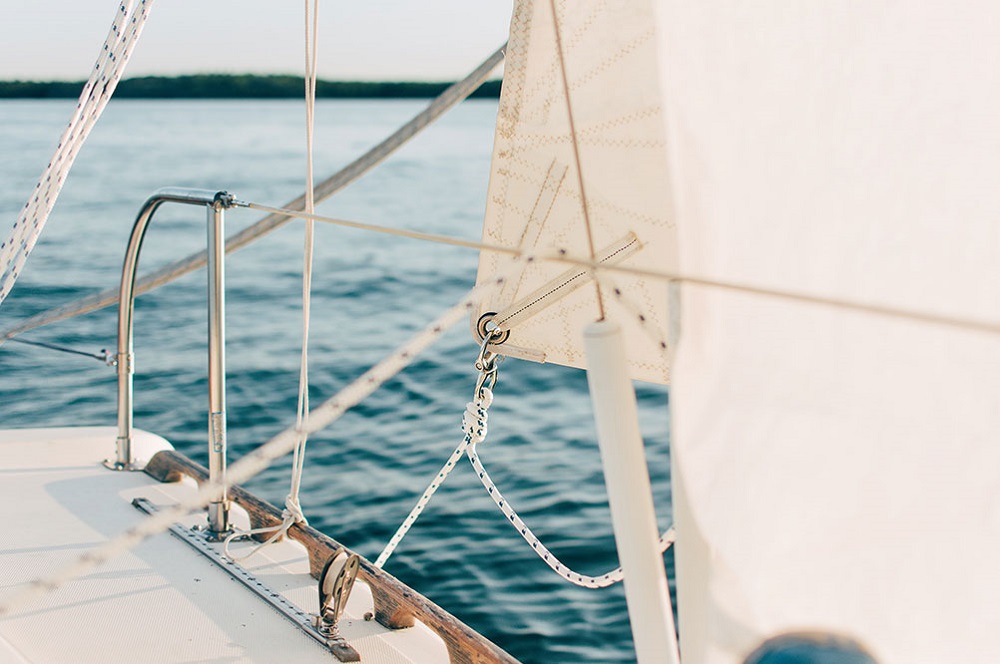 Complete your dad's wardrobe for his beach trips
Summer is coming and so are the numerous hours to be spent both in the water and on the sand. Your dad does not have his ocean-loving outfit yet ? Well, Father's Day is the perfect opportunity to remedy that.
Get him prepared for the summer to come by getting him board shorts ! A must-have item to have in your suitcase when it comes to swimming in the deep blue sea. The brand "Faguo" offers timeless and eco-responsible board shorts. As well as helping the planet, you will give a useful present to your daddy who can wear it numerous times. Who does not need a bathing suit ?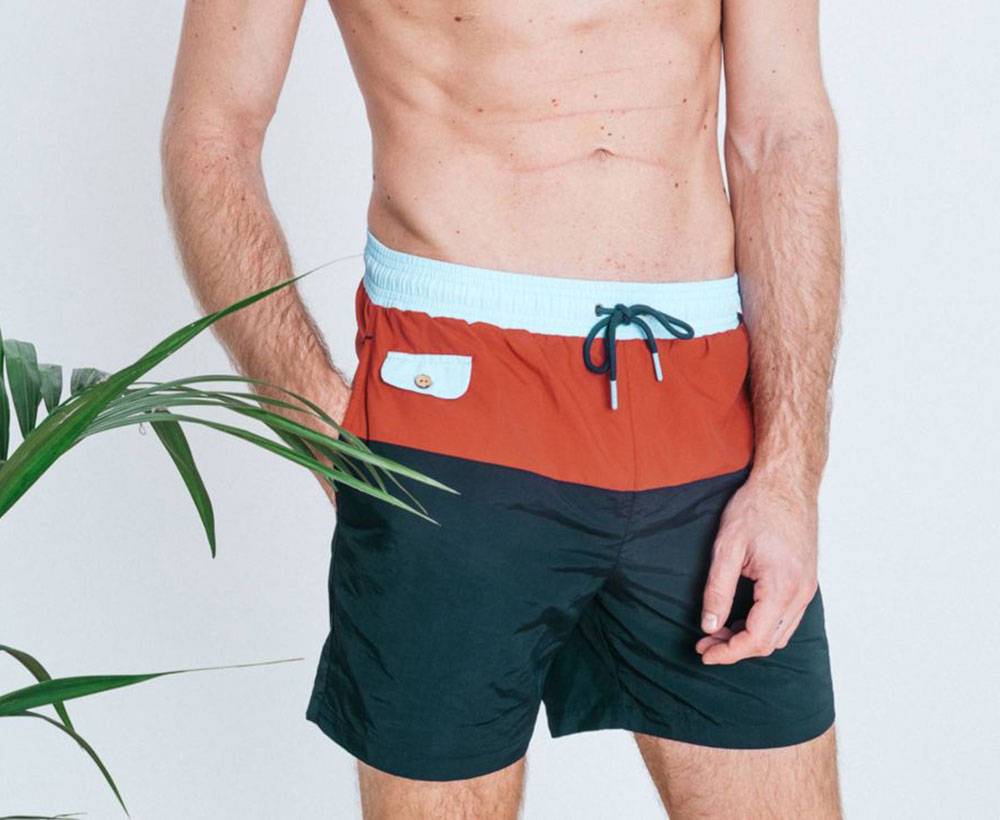 © Faguo
For a super trendy summer look, get him a T-shirt "L'appel du large" ("Call of the sea") by the brand OH LES JOLIS, a nod to his passion for the ocean. You can even customise it according to his region, so he can show it off proudly. A customised gift that can only be adored by your dear father.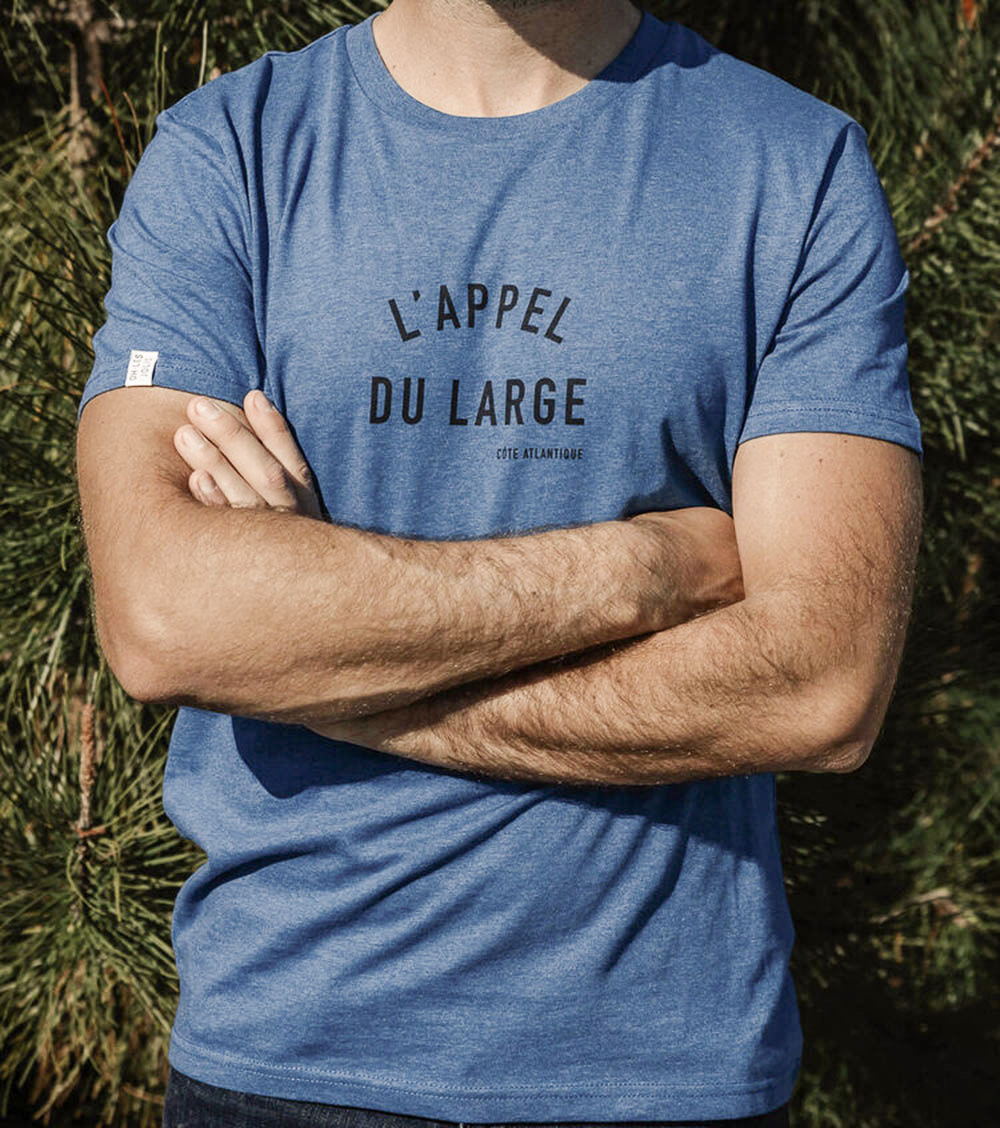 © OH LES JOLIS
For Father's Day, we could not possibly avoid the traditional dad gift : pairs of socks ! Forget about The Simpson's socks, we propose you not just any socks but the top of the top in terms of socks, signed Le Slip Français x Saint James. It is not just one or two but three pairs of socks that will give style to your daddy's feet. The perfect "made in France" gift idea to keep feet dry during seaside walks or shore fishing.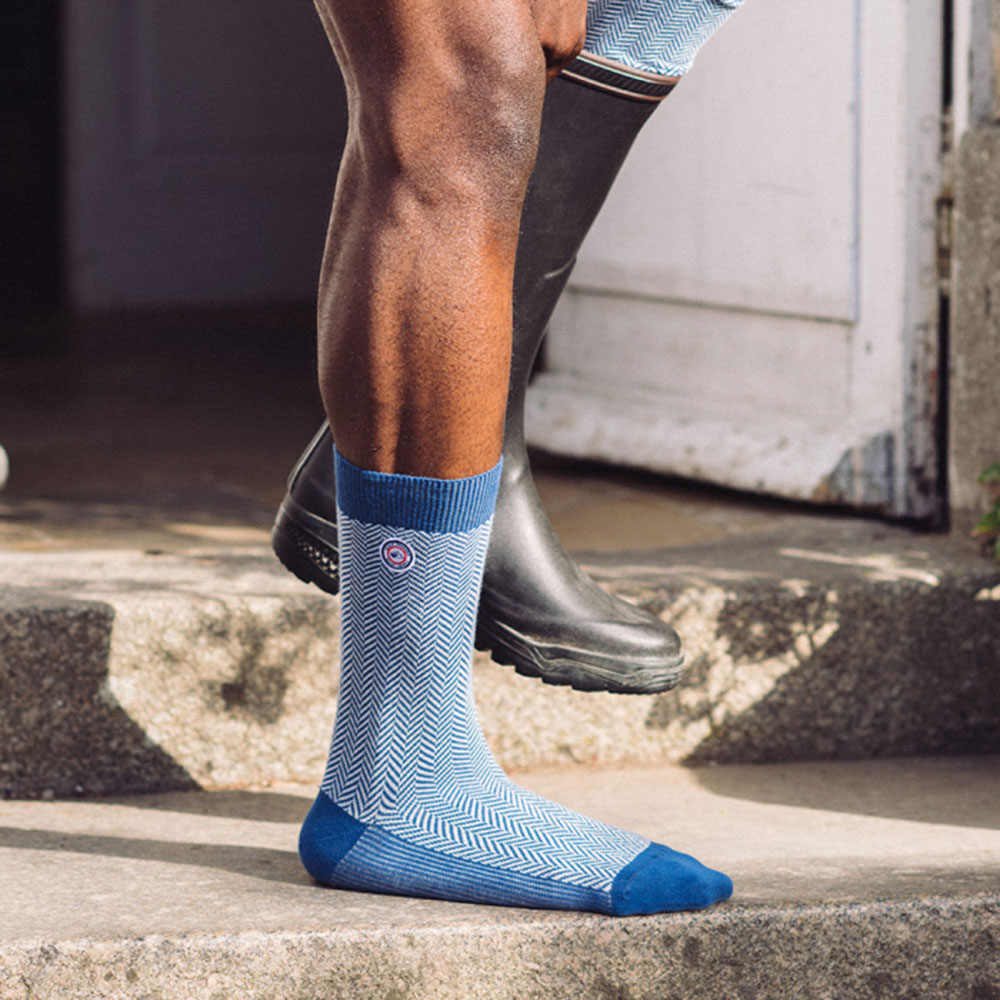 © Le Slip Français
Some gift ideas suitable to both your dad and his wardrobe.
This year, Father's Day goes with originality
You wish to surprise your dad and mark the occasion ? Here is a range of original gifts that will definitely please an ocean-loving dad.
Opt for a house deco gift that breathes the ocean air with a tide clock ! Whether your dad is used to the seaside or simply nostalgic about his holidays spent on the coast, this tide clock is a gift that is both useful and quirky and which will set the cadence of his days with tides and will adorn his home interior with both modernity and elegance. An original object that you can customise to make it a special deco gift for your father.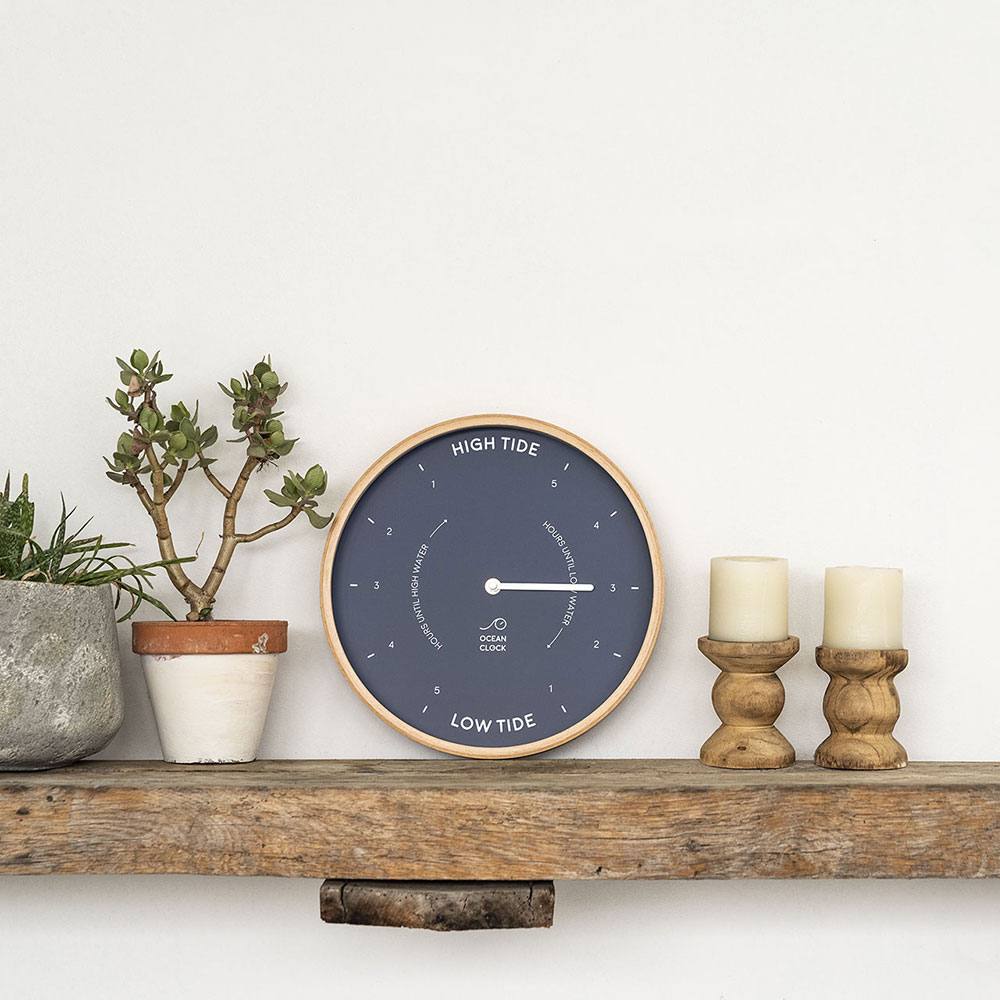 © Studio 255
Let us stay in the field of decoration ! Are you familiar with Marcel Travel Posters ? His colourful illustrations about seaside and surf will be the perfect deco gift idea for ocean and interior decoration lovers.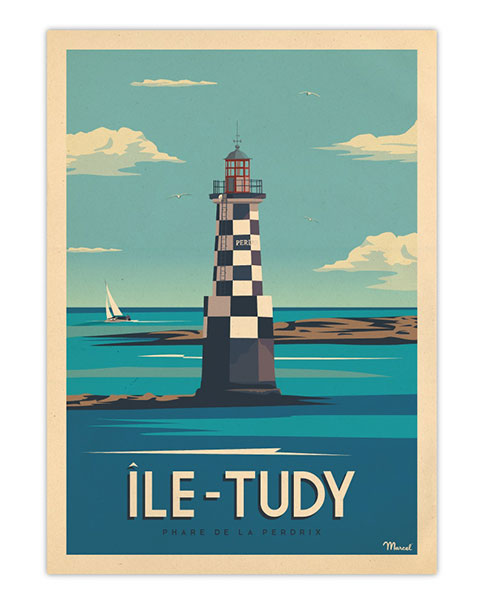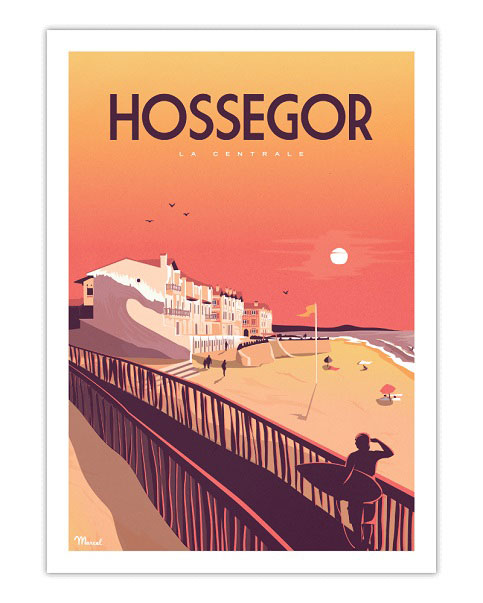 © Marcel Travel Posters
As for surfing dads, go for quirky gifts ! Your daddy often loses his surf wax ? Get him a personalised wooden Surf Wax Box that he will bring with him at all his surf sessions. With this surf gift idea, he will not have his wax covered with sand and he will think of you every time he goes surfing !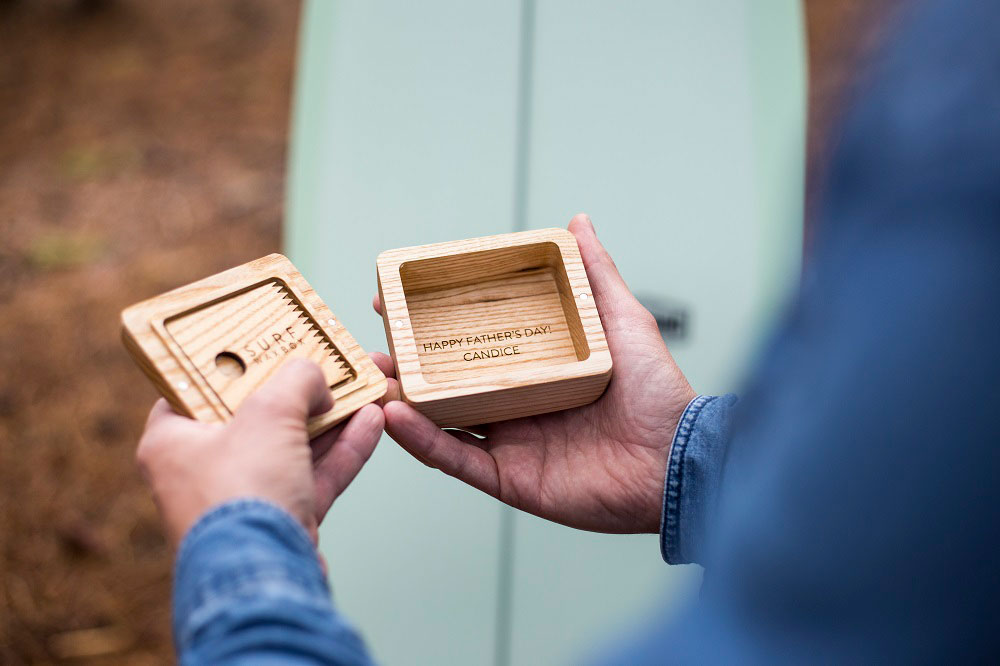 © Florian Gruet
Bring up some fun during this Father's Day by getting him a Maison Mère surf-shaped soap. The more you use it the more it will take the shape of a surfboard. A cute original and fun gift for your dad, the surf king.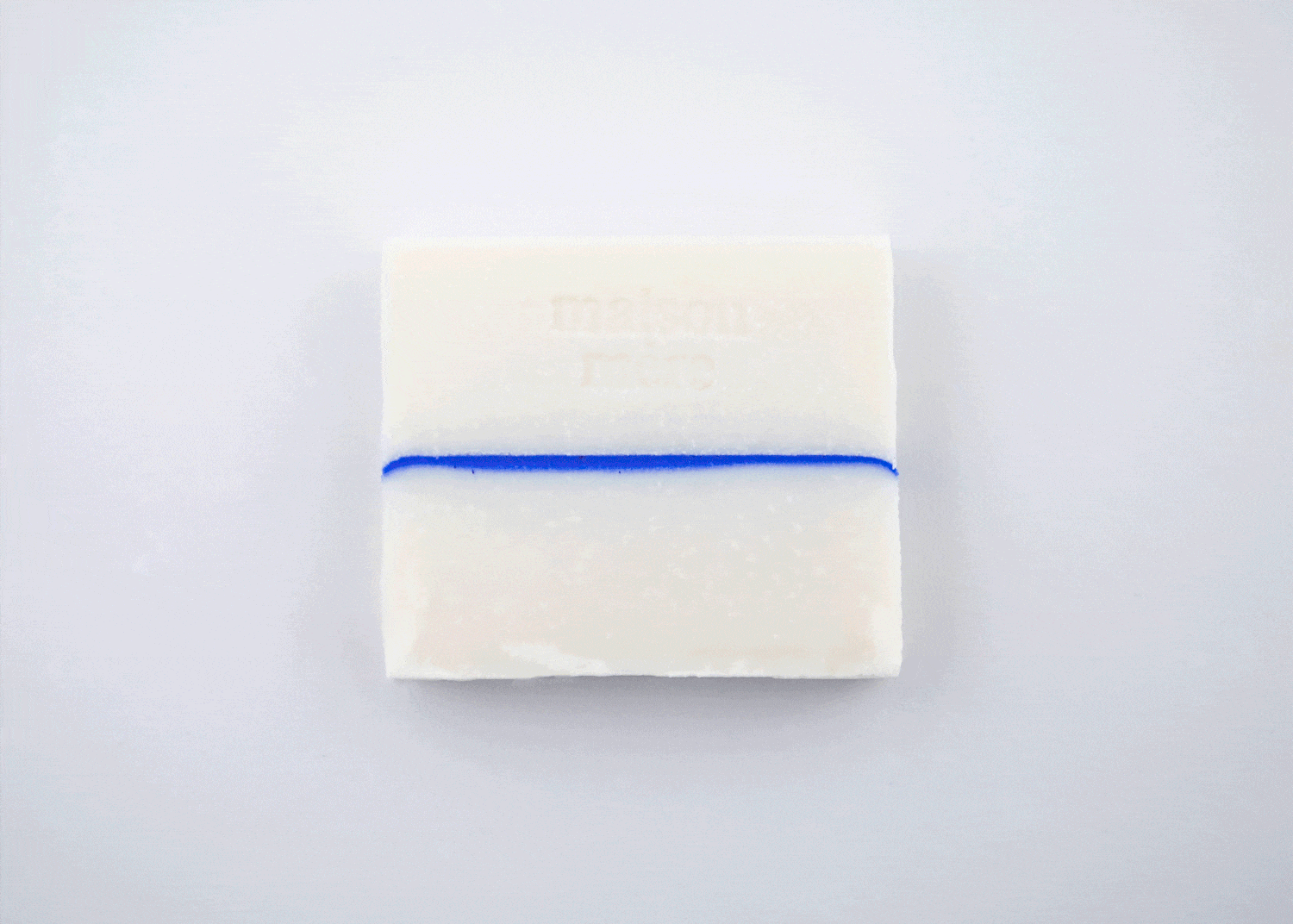 © Maison Mère
We hope this gift selection has given you some ideas to spoil your daddy. Happy Father's Day to every dad !