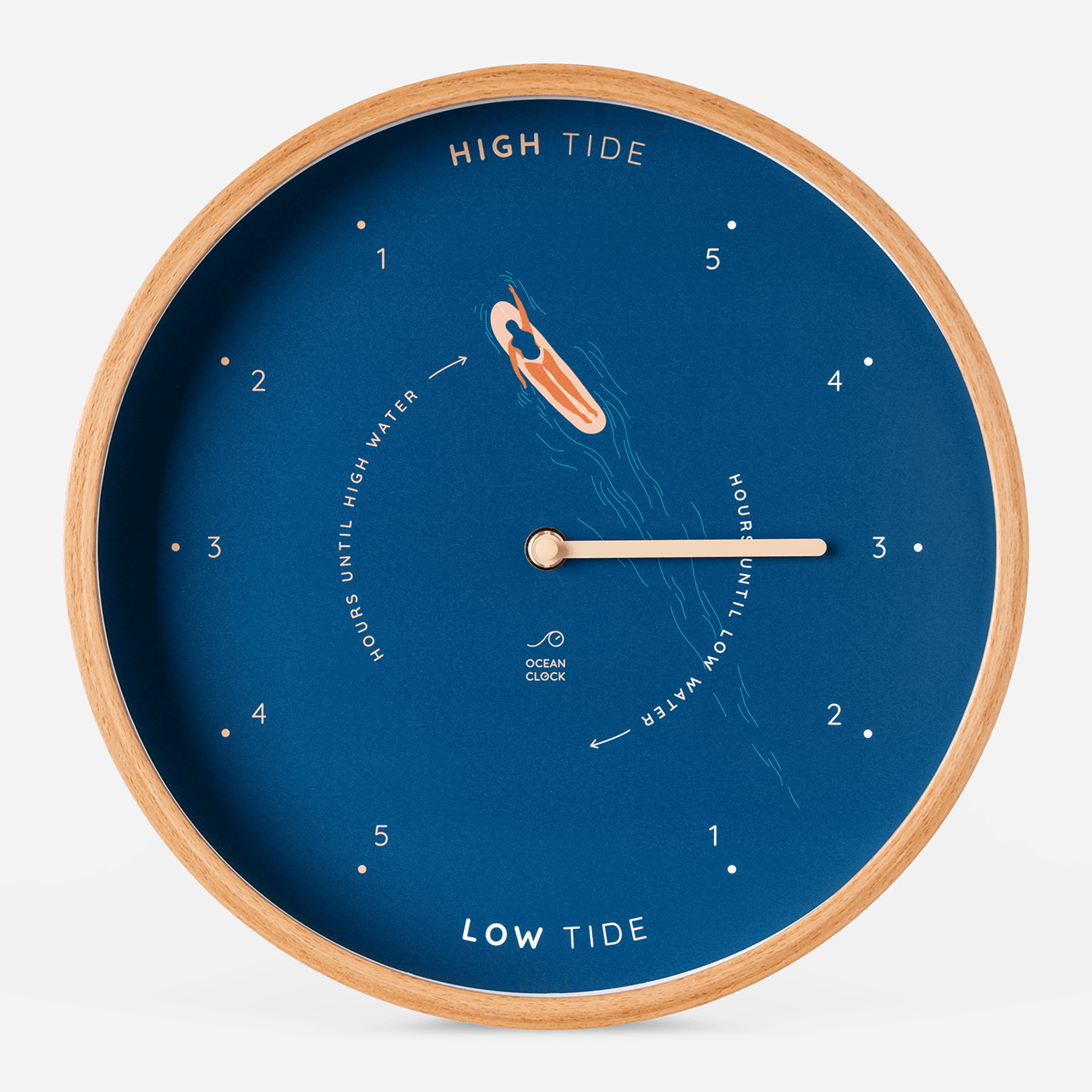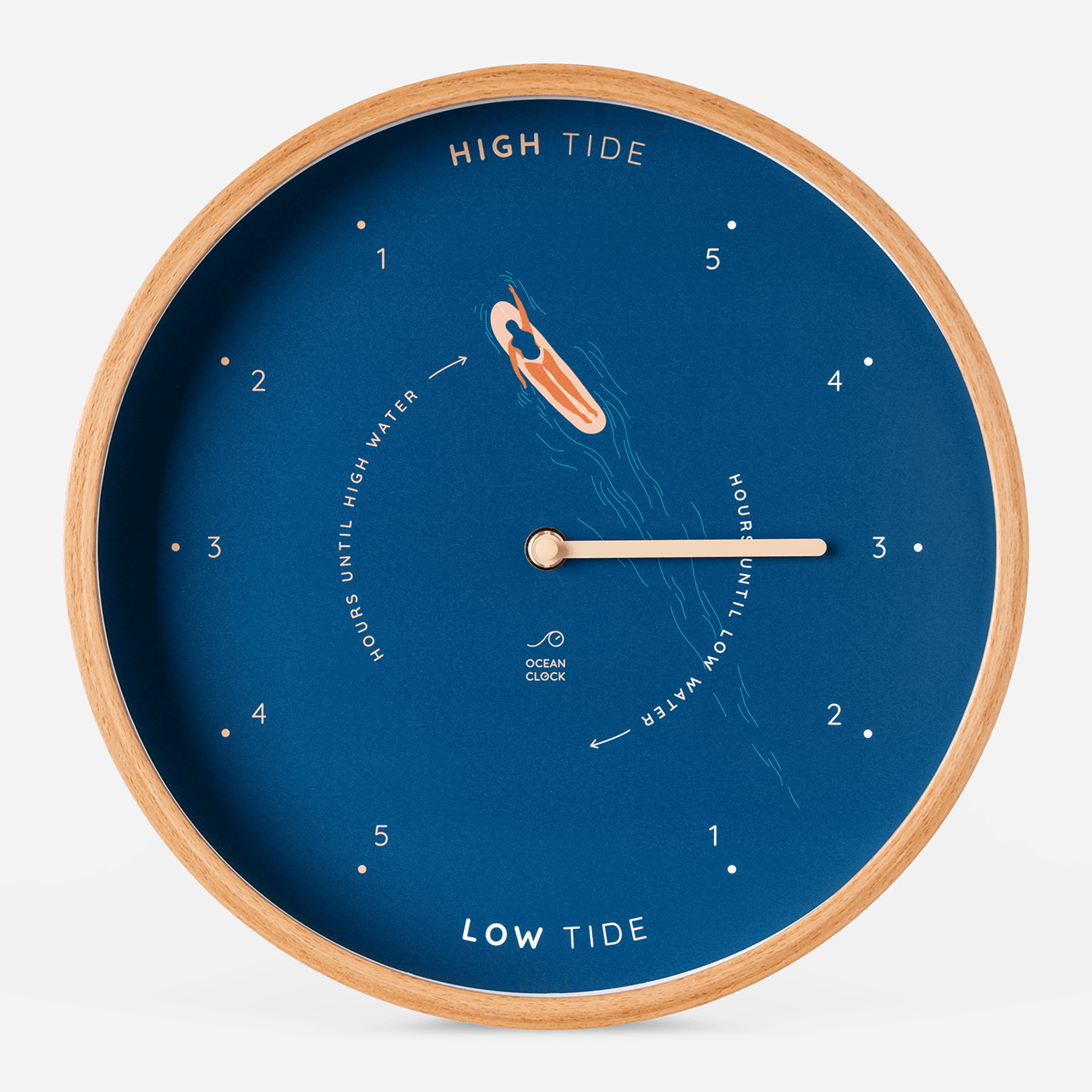 Tide clocks Summer
Bring your decoration into the heart of the ocean with our Summer tide clock!
Original and fun, this dark-blue-faced tide clock is illustrated with a surfer girl drawn with soft colours, revealing the delicate movement of water.
A unique design that mixes blue's depth and peach pink's softness to create a delicate and refreshing surfing atmosphere. A tide clock that will make you want to go surfing!
Hand-assembled in Hossegor, frame in natural beech wood, beige-coloured hand & its customisable inscription below.
Customize your clock hand – free of charge
Clock dimensions

diameter 31cm / 12.2 inches - Depth 4cm / 1.5 inches

Color

Dark blue

Materials

Beech wood frame

Clock movements

Silent clock movement - Running on a single AA battery - not provided

Category

Tide clock
Entirely hand-assembled within Ocean Clock's workshop in Hossegor, the Summer tide indicator, available online, is made of quality materials. The tide clock's contour is made in natural beech, its face is printed and coated in the South-West and is UV resistant, the face's protection is in mineral glass.
Summer tide clock works thanks to a silent quartz mechanism, rotating in 12h25mn, that will indicate you the state of the tide. Its beige-coloured metal hand is customisable with the inscription of your choice (town, beach, date…), the opportunity for you to give your Summer tide clock a unique style.
Dark blue is the colour to adopt for your interior! Easy to mix with, this shade brings depth, character and light into any room of the house.
Measuring 31cm in diameter, the dark-blue-coloured Summer tide clock will dress a white wall with panache. Its pink-and-orange-tinted surfer illustration as well as the white and peach inscriptions soften the intensity of dark blue to create a perfect match. An original and stylish surf-spirited deco object that will dress your interior with gentleness and modernity.
To hang or place on a shelf, this modern wood clock will brighten up either a natural-style decoration or a seaside interior.
Have a surfer in your entourage? Get him/her the customisable Summer tide indicator available online! With it, you cannot miss a surfing session.
You hesitate on the choice of the color of the dial?
Receive a sample
Order online a sample kit of our different clock faces. Please note that this €5 kit will be deducted from your purchase when you place an order for a clock on our online site, using the reimbursement code included in the kit.
How do youset your clock
Our setting tool means that you can
get your tide clock going quickly
Read more