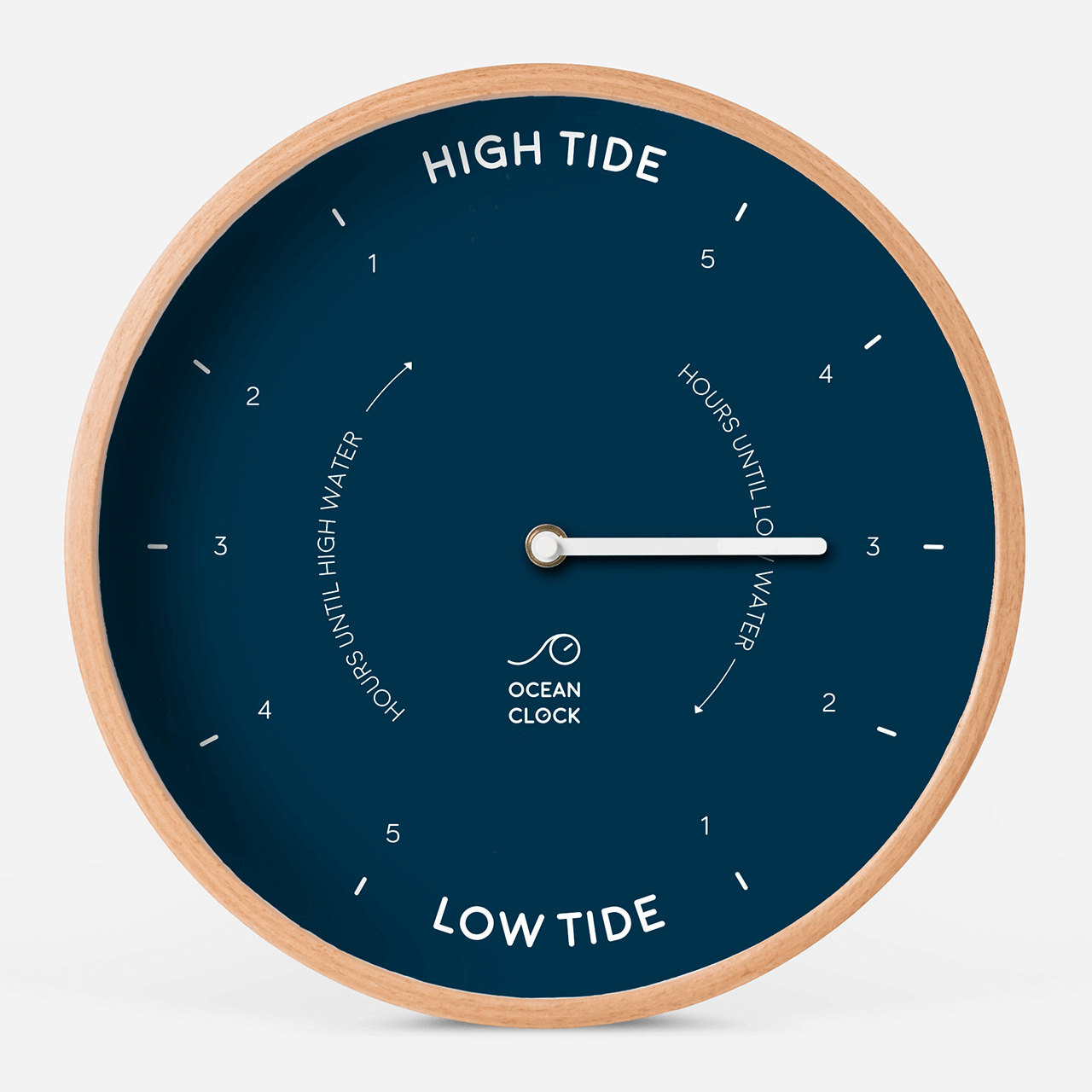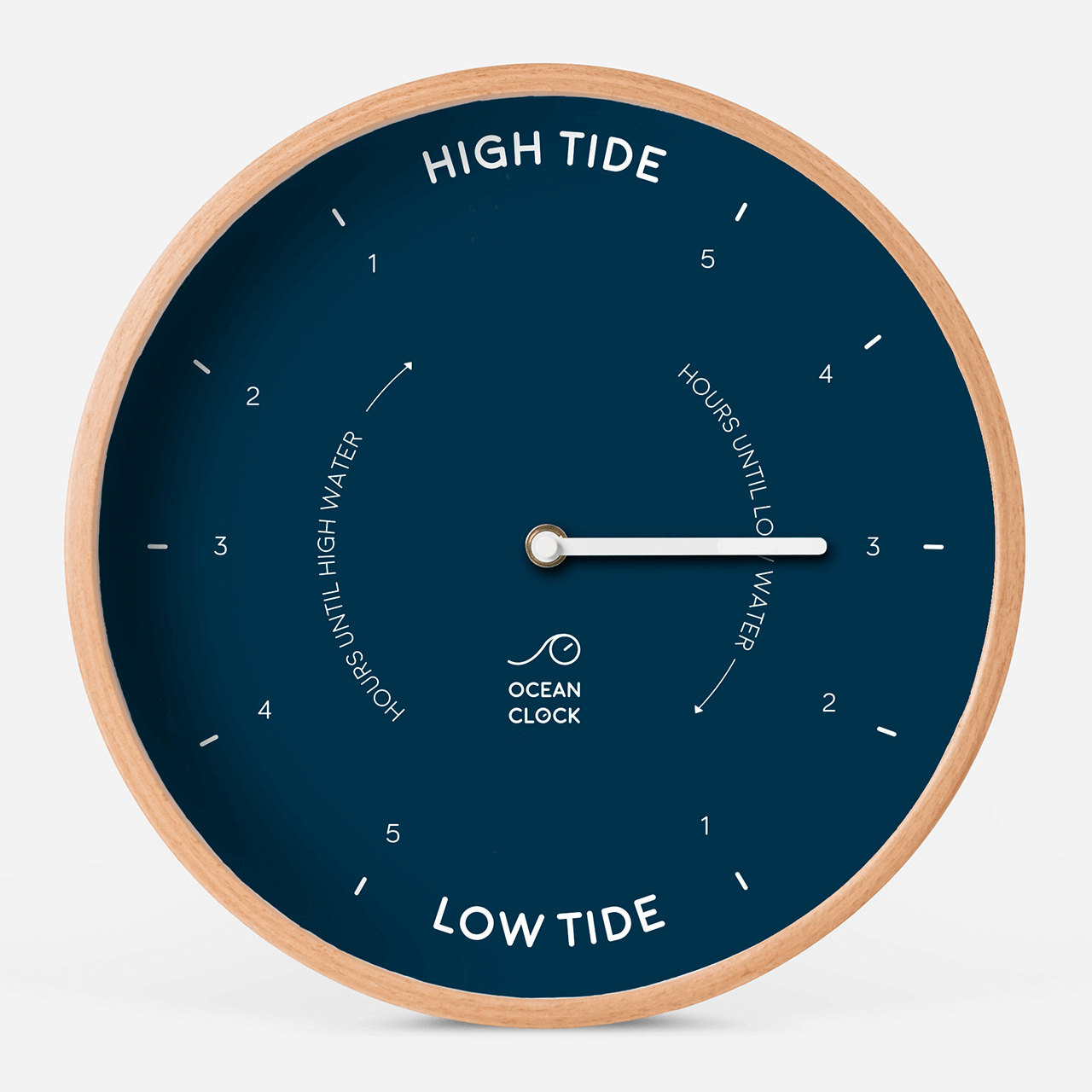 Tide clocks Marine
Fans of seaside themed home decor, can you hear the ocean calling?
This navy blue tide clock is what has been missing from your decor!
Hand made, with a natural beech frame, white hands, and personalised writing below. 
❌ IMPORTANT
In California and in the Gulf of Mexico, tides are diurnal or mixed, making tide clocks products inaccurate in these locations.
Customize your clock hand – free of charge
Clock dimensions

diameter 31cm / 12.2 inches - Depth 4cm / 1.5 inches

Color

Navy blue

Materials

Beech wood - FSC, mineral glass

Clock movements

Silent clock movement - Running on a single AA battery - not provided

Category

Tide clock
A handcrafted clock inspired by the ocean
This natural beech wood clock was handcrafted in our Hossegor workshop a few steps away from the sea.  The deep navy blue frame is embellished with white writing and protected by mineral glass. 
This design would stand out on a wall with wooden cladding or a plain white wall.   The sleek style and deep colour will make a statement in any room in your house.  The wooden frame has a warm, natural, ocean feel. 
A classic decorative item for seaside jaunts
Do you find yourself daydreaming about your holidays by the sea? This unique, pared down, tide indicator clock will look great in homes with a Scandinavian or minimalist feel featuring neutral colours. 
This ornamental, navy clock comes in useful when you are planning your trips to the sea, fishing, or surf sessions.  Every time you set off for the sea, remember to check the tide on your clock!
Are any of your loved ones ocean lovers? Are you looking for the perfect gift? When they unwrap this tide clock gift, it is certain to make waves. 
You hesitate on the choice of the color of the dial?
Receive a sample
Order online a sample kit of our different clock faces. Please note that this €5 kit will be deducted from your purchase when you place an order for a clock on our online site, using the reimbursement code included in the kit.
How do youset your clock
Our setting tool means that you can
get your tide clock going quickly
Read more