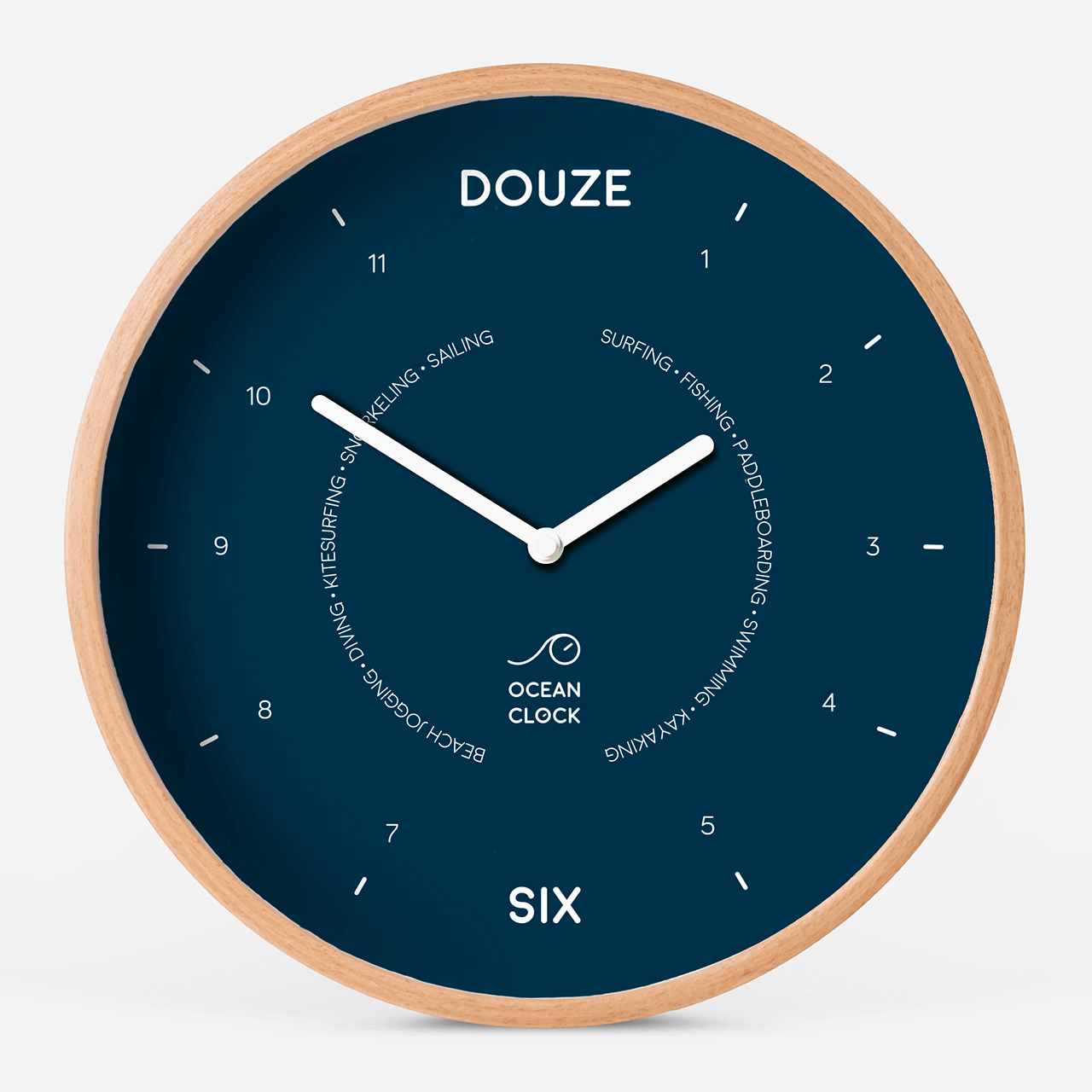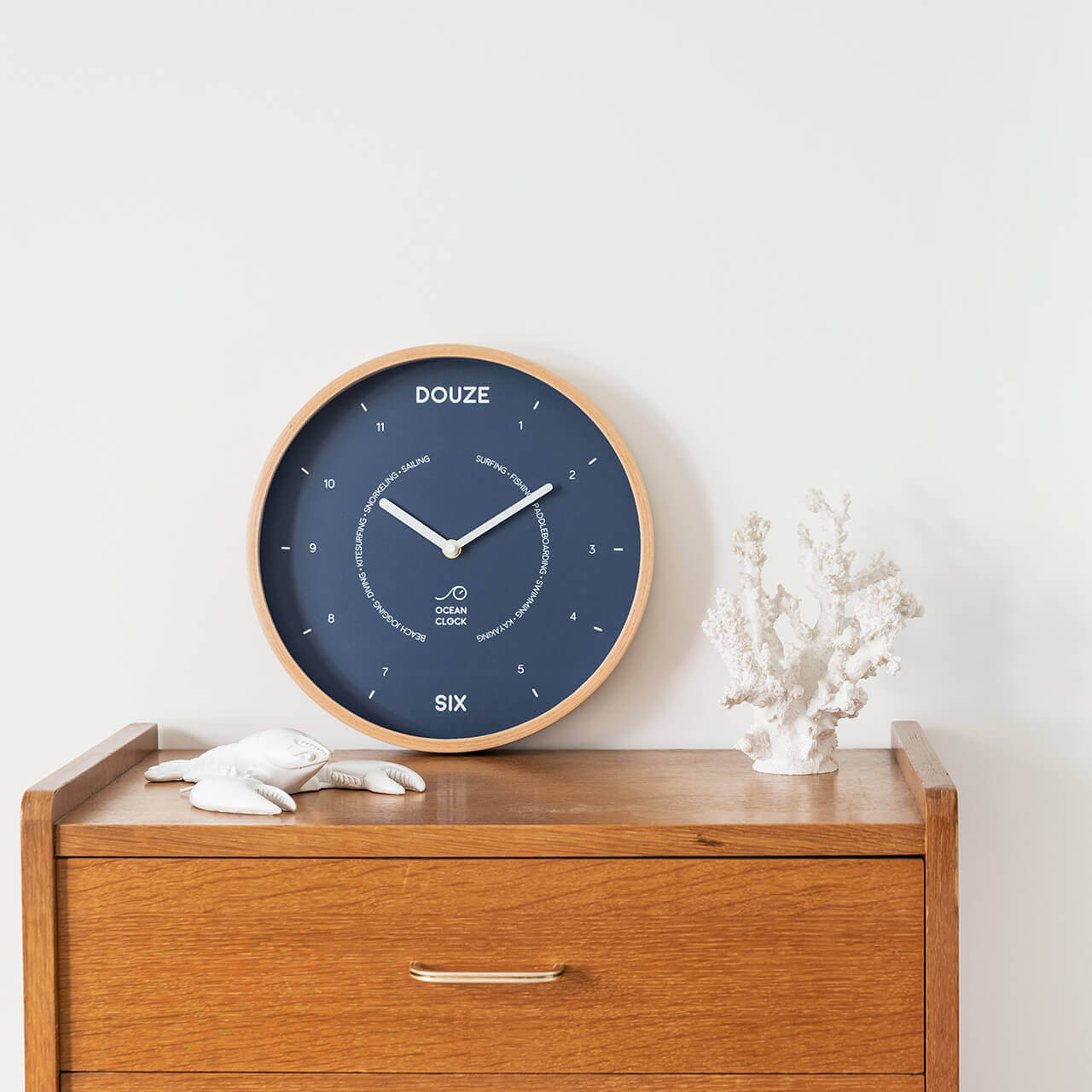 Clocks Marine
Tick, tock! It's time to fall in love with the navy blue look! 
This rich colour is in homes everywhere at the moment and can be teamed in all sorts of modern and stylish ways. 
Handmade in Hossegor, with a natural beech frame and white hands. 
Clock dimensions

diameter 31cm / 12.2 inches - Depth 4cm / 1.5 inches

Color

Blue

Materials

Beech wood frame

Clock movements

Silent clock movement - Running on a single AA battery - not provided
Ocean infused, handcrafted expertise. 
The navy clock has been intricately handmade in our Hossegor workshop, nestled between the pine trees and the waves. 
In order to provide a high quality wall clock, we use premium materials.  Brass components, wooden beech clock frame and mineral glass for the protective pane. 
Fall in love with the depths of the navy blue look.  
With its deep calm, navy blue is the perfect colour for seaside themed interior design, but that's not all it's good for... anytime you want to bring style or calm into your home, navy blue is THE colour to choose!
Design extra: pair this wooden clock with the navy tide clock for an on trend combo that will enhance your decor and be in keeping with the seaside theme.  This blue clock is a great gift idea for ocean lovers who also have a thing for interior design!
You hesitate on the choice of the color of the dial?
Receive a sample
Order online a sample kit of our different clock faces. Please note that this €5 kit will be deducted from your purchase when you place an order for a clock on our online site, using the reimbursement code included in the kit.