Since2015
Ocean Clock has reimagined the seaside spirit thanks to original creations.
Our flagship product, the tide clock, emblematic measurement indicator of the ocean, has become a must-have object in interior decoration thanks to its refined and modern design.
With Ocean Clock's Tide Clock and its customisable hand, keeping an eye on the tide's state from your home has never been so simple.
Also available in English with "high tide" and "low tide" inscriptions.
Personalise your tide clock !
Miami, Newquay, Cocoa Beach, Cornwall …
Personalise your clock hand with the inscription of your choice: Surf spot, port, beach, a few special words, it's up to you!
The inscription is purely aesthetic and does not affect the functioning of the clock
Find out more
Your clock hand
Yeah, Hamptons, Brighton, Inch Beach, Cornwall, Cocoa Beach, Peniche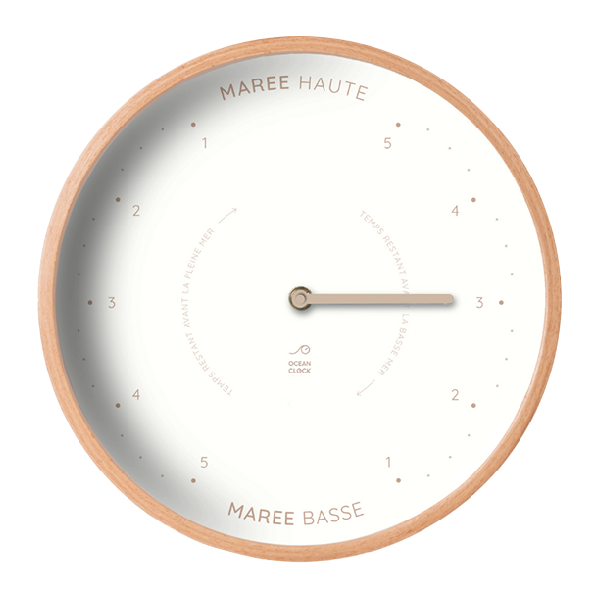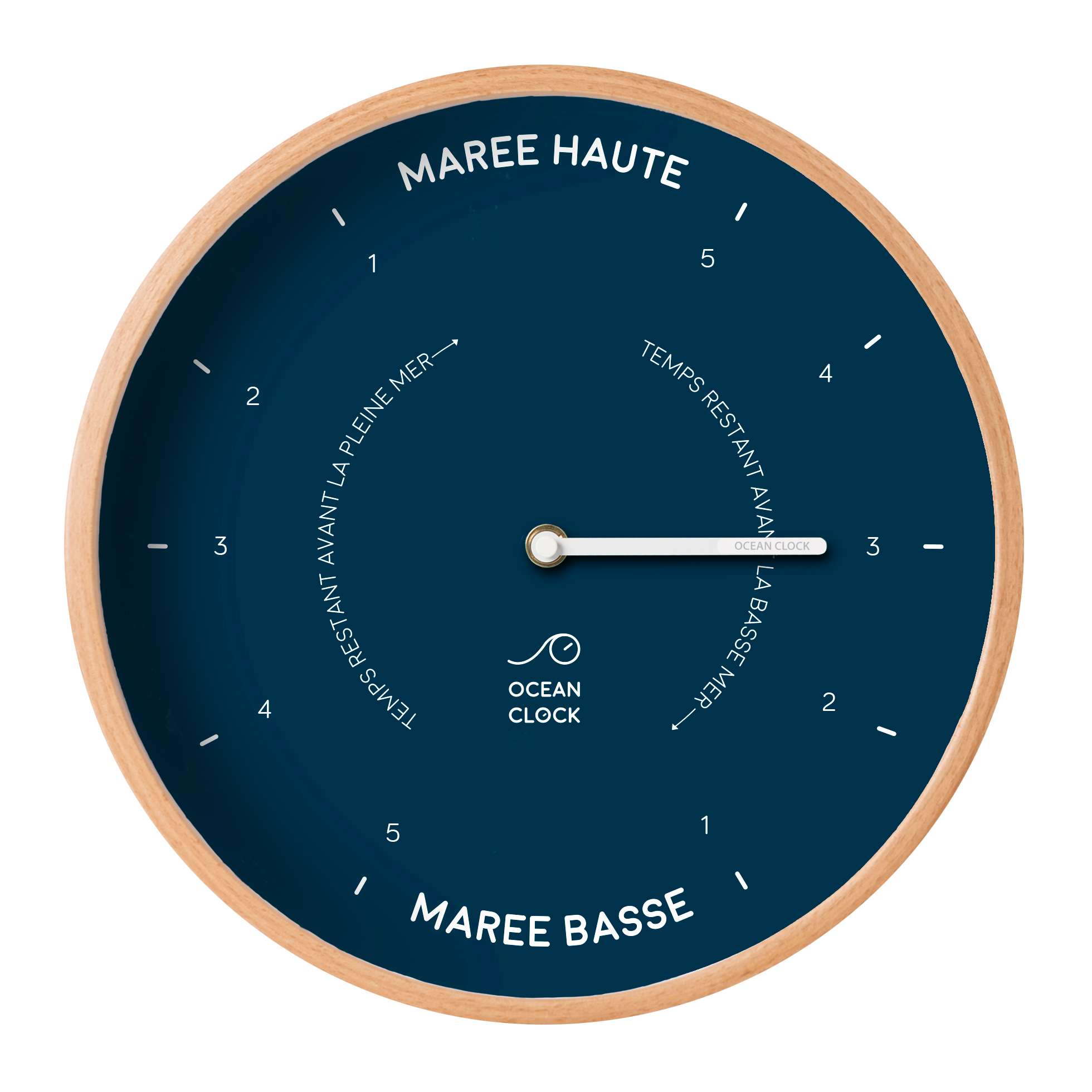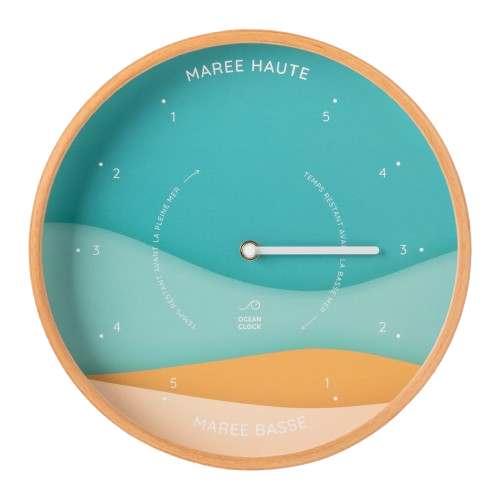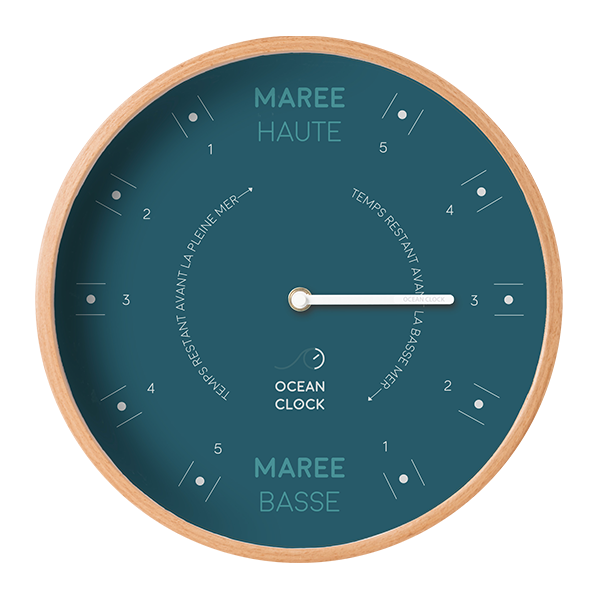 FrenchWorkshop
It is in our childhood town, by the Atlantic Ocean, that we set up our manufacturing workshop and have recently opened our own shop overlooking the workshop.
You will find there our deco line and measurement instruments, in stock, but also other brands and exclusive collabs (from €19), making it the ideal shop to make gifts.
Every clock, weather barometer and nautical object is hand-assembled, with great care, within our workshop located in Hossegor, in the Landes.
Our collections of clocks whose stylish and refined faces soundlessly indicate the high or low tides, the time and days of the week, thanks to our silent mechanisms.
Clock sizes: 31 cm (tide clocks, traditional clocks), 25.5 cm (My Little Week clocks)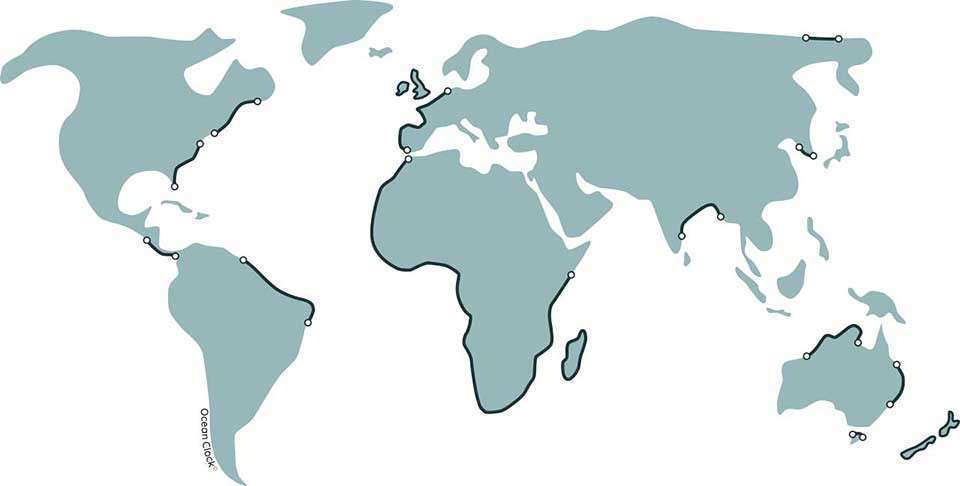 Where doesa tide clock work?
Do you have any questions about the functioning of a Tide Clock?
How does it work?
In which destinations does an Ocean Clock tide clock work?
Will my clock work if I live in Paris?
You can find simple & fast answers to all these questions about clocks in the video and with our detailed map.
Find out more
Ourexpertise
Each of our products, on sale, was imagined and handmade within our workshop, in the Landes, with materials that were carefully selected.
From the engraving of the hands to the assembly of the silent movement mechanism, including the painting, each step is carried out by our crew. Precision and cautiousness are at the heart of our work in order to offer you, at a fair price, a range of wall decoration made of quality wood to treat yourself or someone you love.
Always on the deck, our crew gathers to process your orders (even with a customised inscription) as fast as possible and thus guarantees you the quick shipment of your purchase – get it in 48-72 hours.
Ourstory
Tides and oysters,
Surfing and sailing,
Decor and travel... 
Ocean Clock is a world inspired by childhood memories and passions.
The idea of a contemporary Tide clock occurred naturally to Stéphanie & James whose lives have always been punctuated by the ocean.
The first clocks were at the beginning manufactured by a small team at home, way before knowing success and taking new steps such as expanding the crew, getting a machine to engrave the clocks' hands, building a workshop and opening their own shop in Hossegor, in the Landes.