Personalise your tide clock !
Miami, Newquay, Cocoa Beach, Cornwall …
Personalise your clock hand with the inscription of your choice: Surf spot, port, beach, a few special words, it's up to you!
The inscription is purely aesthetic and does not affect the functioning of the clock
Find out more
Your clock hand
Yeah, Hamptons, Brighton, Inch Beach, Cornwall, Cocoa Beach, Peniche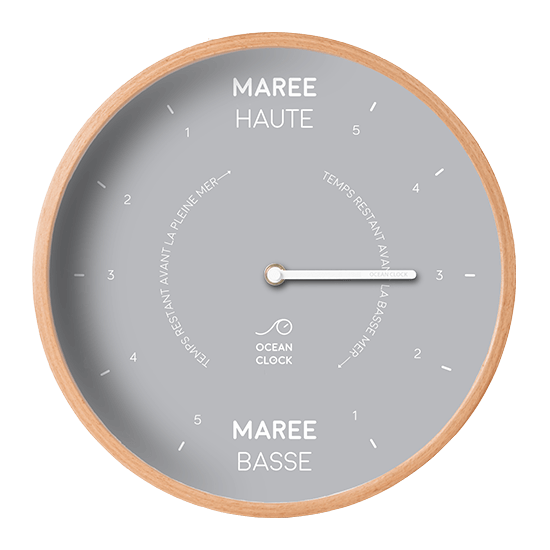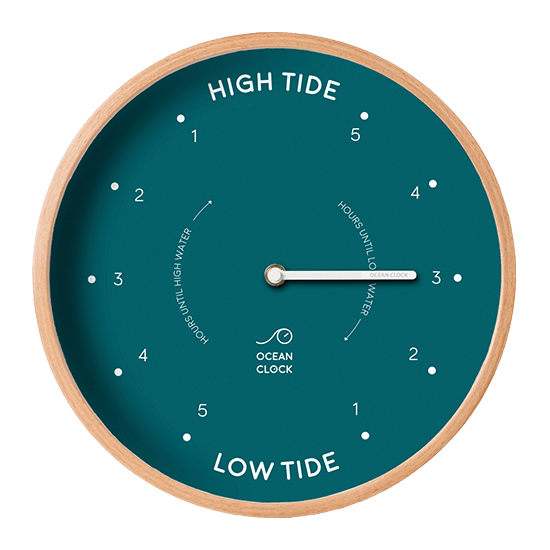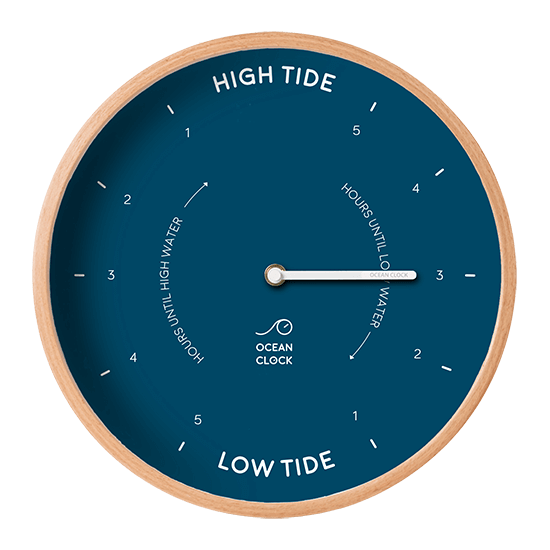 FrenchWorkshop
Each clock is assembled by hand, with great care, in our workshop in Hossegor, in the Landes.

Our clock collections tell you the tide and the time
quietly, thanks to our silent clock movements.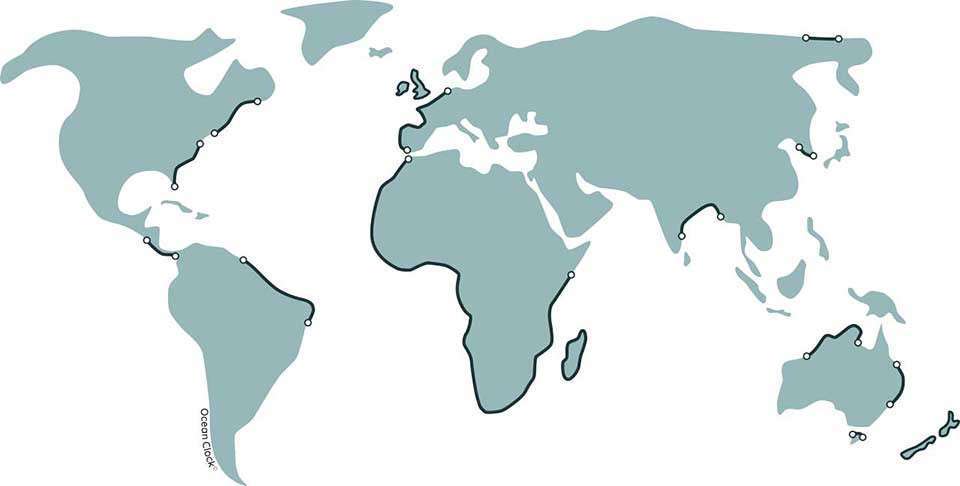 Wheredoes a tide clock work
In which destinations does an Ocean Clock tide clock work?
Will my clock work if I live in Paris?
You can find simple & fast answers in the video and with our detailed map
Find out more
Take a look atour DECO objects
Find a selection of revisited nautical objects,
inspired from our family roots.
Natural materials and handcrafted products:
Reef knots, nautical garlands and wooden oars,
painted in a palette of Ocean Clock refined colors
LET'S FOCUSON THE KIDS!
Check out our new collection dedicated to children ! 
Fun, useful to kids & decorative :
A week at a glance !
This small-size clock can be placed everywhere.in the house !
Ø25 cm - noiseless clock movement A week at the heart of the ocean !
My Little Week clock helps children find their bearings and plan their week more easily. The poetic world of the ocean with its marine animals will bring warmth and serenity to your child.
Find out more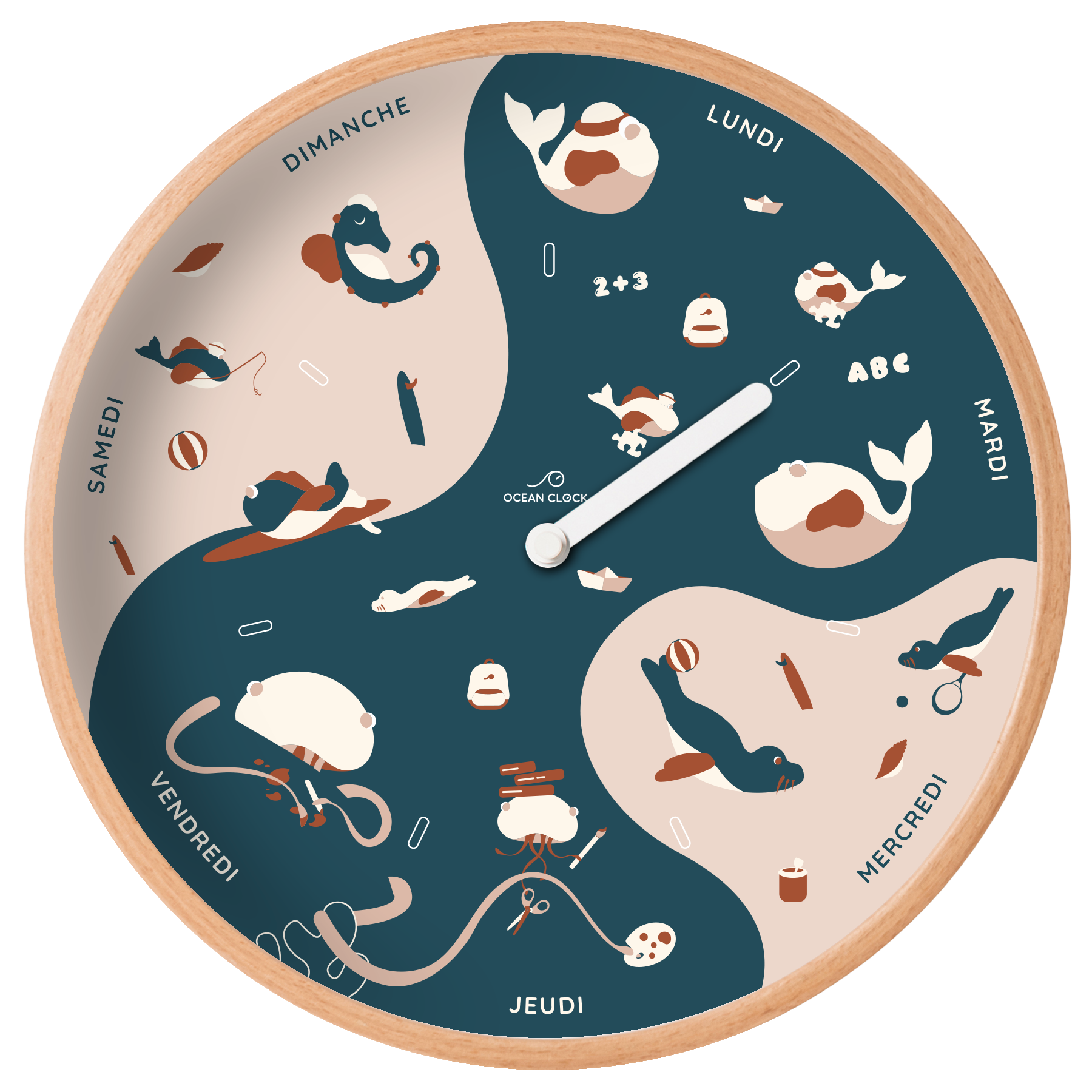 Pour une semaine sous l'océan !
L'horloge My Little Week permet aux enfants de se repérer et de se projeter facilement dans leur semaine. L'univers poétique de l'océan et de ses animaux marins apportera douceur et sérénité à votre enfant.
Find out more