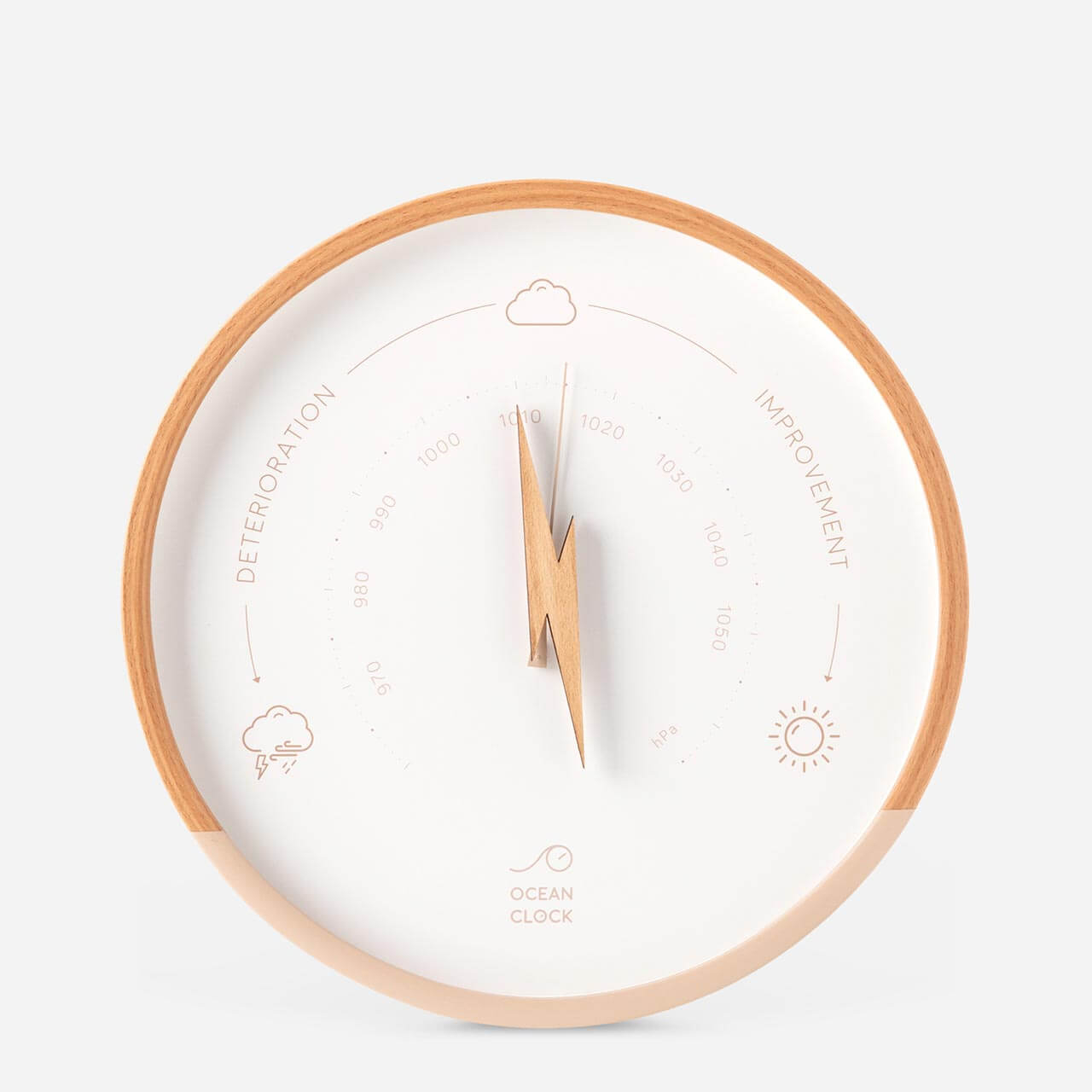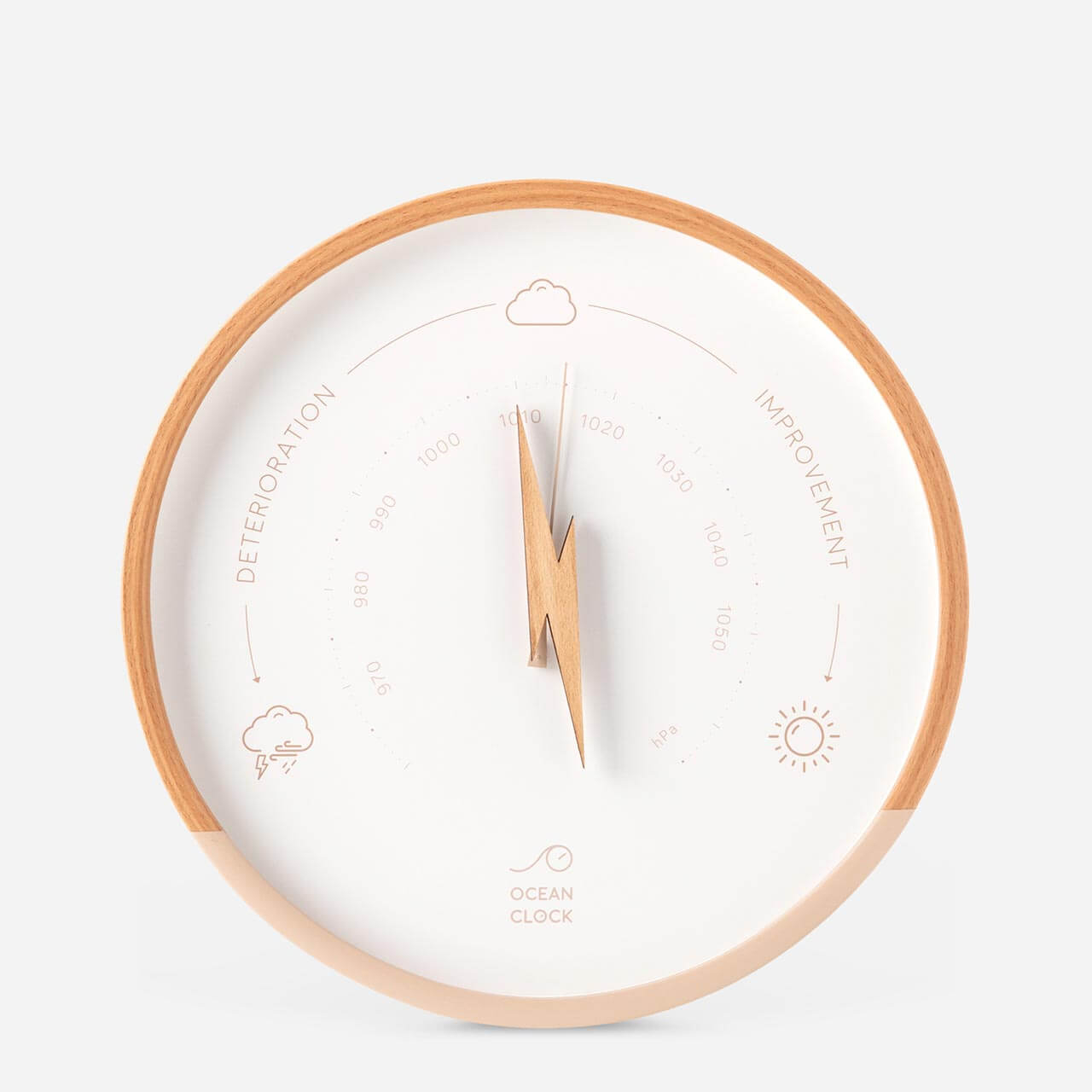 Barometer Dune
The sky in all its states!
Check the sky's colour in a flash with our Dune barometer and its beige and ecru face. Its soft colours will establish a cosy and soothing atmosphere within your interior.
Hand-assembled in Hossegor, frame in natural beechwood, beige hand & magnetic beechwood flash.
Precision +/- 3hpa
Weight

1.2kg

Color

Ecru

Materials

Beech wood frame

Barometer dimensions

diameter 25,5cm / 10 inches - Depth 4cm / 1.5 inches

Category

Barometer
Imagined by our team, the Ocean Clock barometer breaks the codes of this traditional weather instrument thanks to its original design inspired by our tide clocks.
The simplified face, coloured beechwood frame and redesigned hand make this measuring object a true deco accessory, useful in everyday life. To give it a neat and modern appearance, we have favoured the use of premium materials like beech wood for the frame and flash-shaped marker, made-in-France paint for the coloured line, protective screen in mineral glass and a high-quality printing for our UV-resistant faces.
It is within our workshop in Hossegor that our Dune weather barometer is hand-assembled. Its making is very delicate due to both its ultrasensitive mechanism and beige hand with counterweight. Our team is very meticulous when it comes to assembling all components and hand-painting the sand-coloured line of this beige and off-white barometer.
Nothing beats a warm and delicate interior! Fall for the softness of the Dune barometer's natural tints, buy online. The perfect deco object for creating a natural haven of peace.
The unique design of this hand-type barometer will adorn your walls with originality and will match our Dune tide clock wonderfully, online on our website. A very delicate mix-and-match to keep an eye on the weather and tides.
Its off-white face, beige inscriptions and sand-coloured line will add lightness and modernity to your house or apartment. Not only will this wooden barometer (to hang) adorn your interior but it will also show you, thanks to its beige hand and wooden flash, the weather trend for the coming hours. Very useful if one does not want to be surprised by the sky!