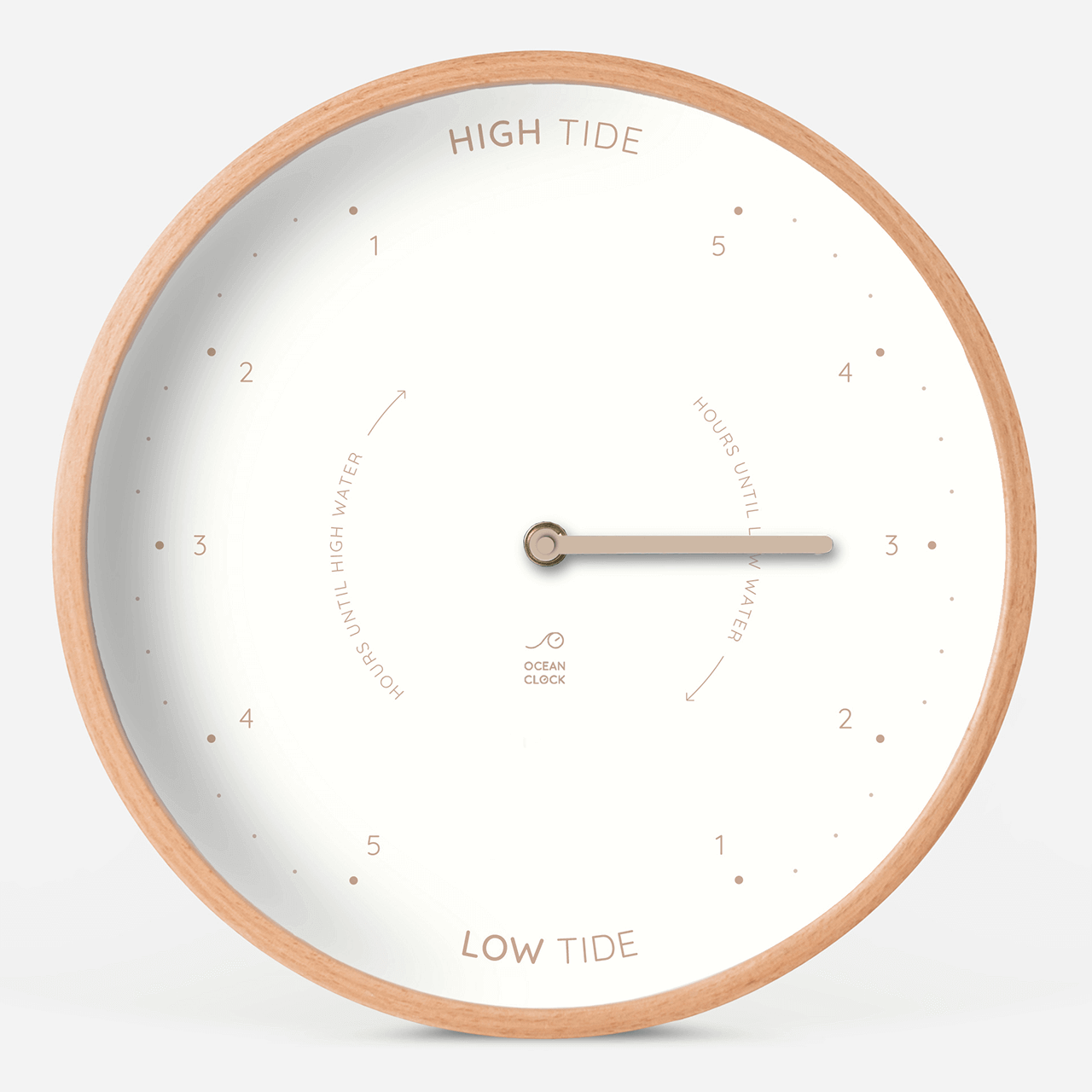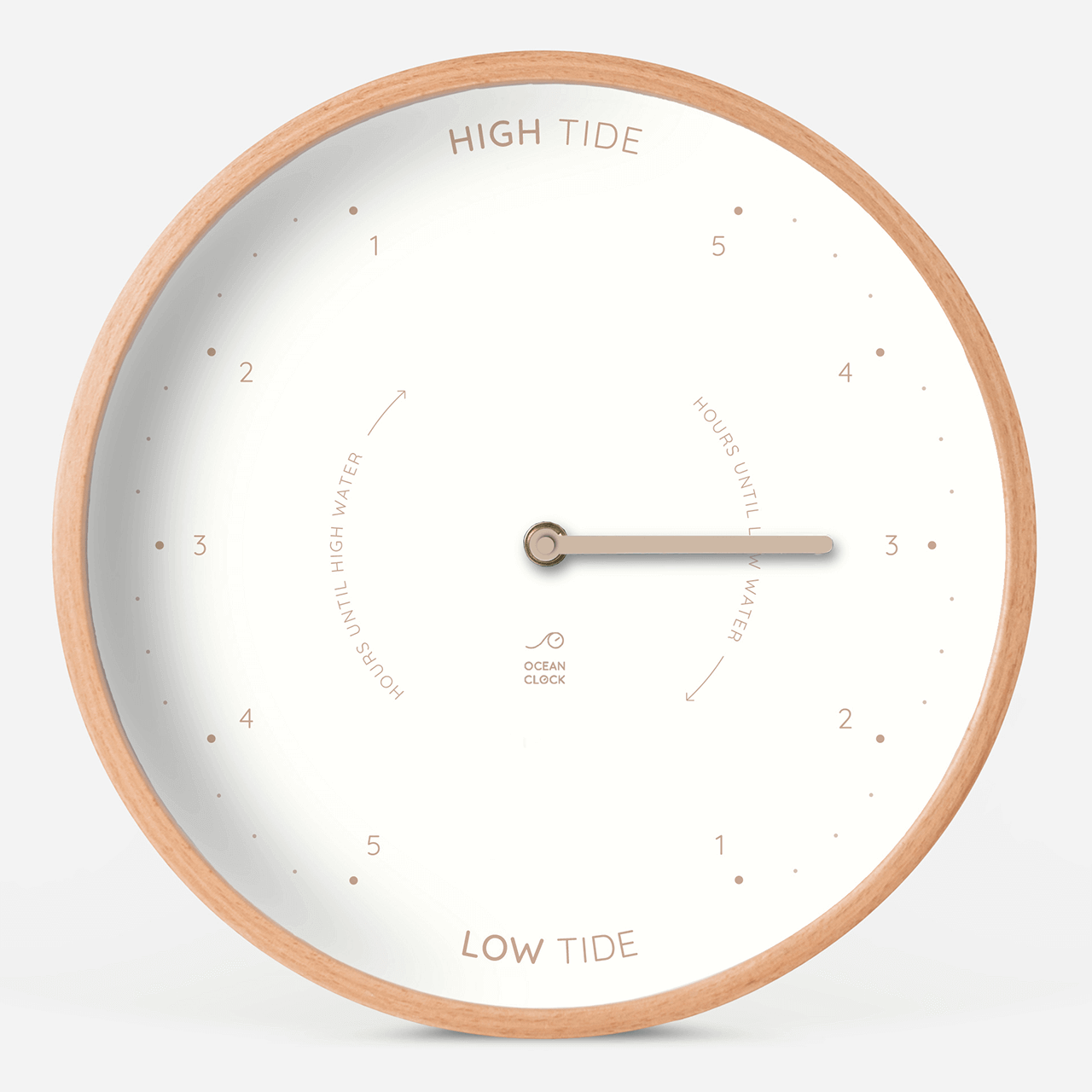 Tide clocks Dune
You like soft colours and natural materials? The Dune tide clock is definitely for you! Create an atmosphere full of softness inside your home.
This refined tide clock with its "nude" shades (off-white and brown) will bring a soft and genuine touch to you little cocoon.
Hand-built in Hossegor, natural beechwood clock frame, beige clock hand with its customisable inscription hereunder.
Customize your clock hand – free of charge
Clock dimensions

diameter 31cm / 12.2 inches - Depth 4cm / 1.5 inches

Color

Ecru

Materials

Beech wood frame

Clock movements

Silent clock movement - Running on a single AA battery - not provided

Category

Tide clock
Made within our workshop in Hossegor (South-West of France), this tide clock is assembled meticulously by hand with quality materials: mineral glass, brass components, frame in natural beechwood, metal hand, silent quartz mechanism. 
Thanks to its peculiar mechanism, you will be able to check the tide state of your favourite beach at a glance. To obtain a unique designer deco object, we offer you the possibility to customise the clock's light-brown hand with the inscription of your choice. 
Our very decorative beige tide clock follows the trend of natural colours and will therefore suit perfectly your scandicraft interior. Thanks to its "nude" shade adorned with brown-coloured writings, this modern wooden wall decoration will soften your deco and bring a touch of simplicity and lightness. Its frame made of natural wood will warm up your room and make it a cosy cocoon.
This wall tide clock is 31cm long in diameter and 4cm deep, thus these measures will enable you to either put it on a bedside table or shelf, or you can hang it to adorn a wall. You could even match it with a DUNE timeclock, and we guarantee that you will obtain a true soft atmosphere!
You hesitate on the choice of the color of the dial?
Receive a sample
Order online a sample kit of our different clock faces. Please note that this €5 kit will be deducted from your purchase when you place an order for a clock on our online site, using the reimbursement code included in the kit.
How do youset your clock
Our setting tool means that you can
get your tide clock going quickly
Read more