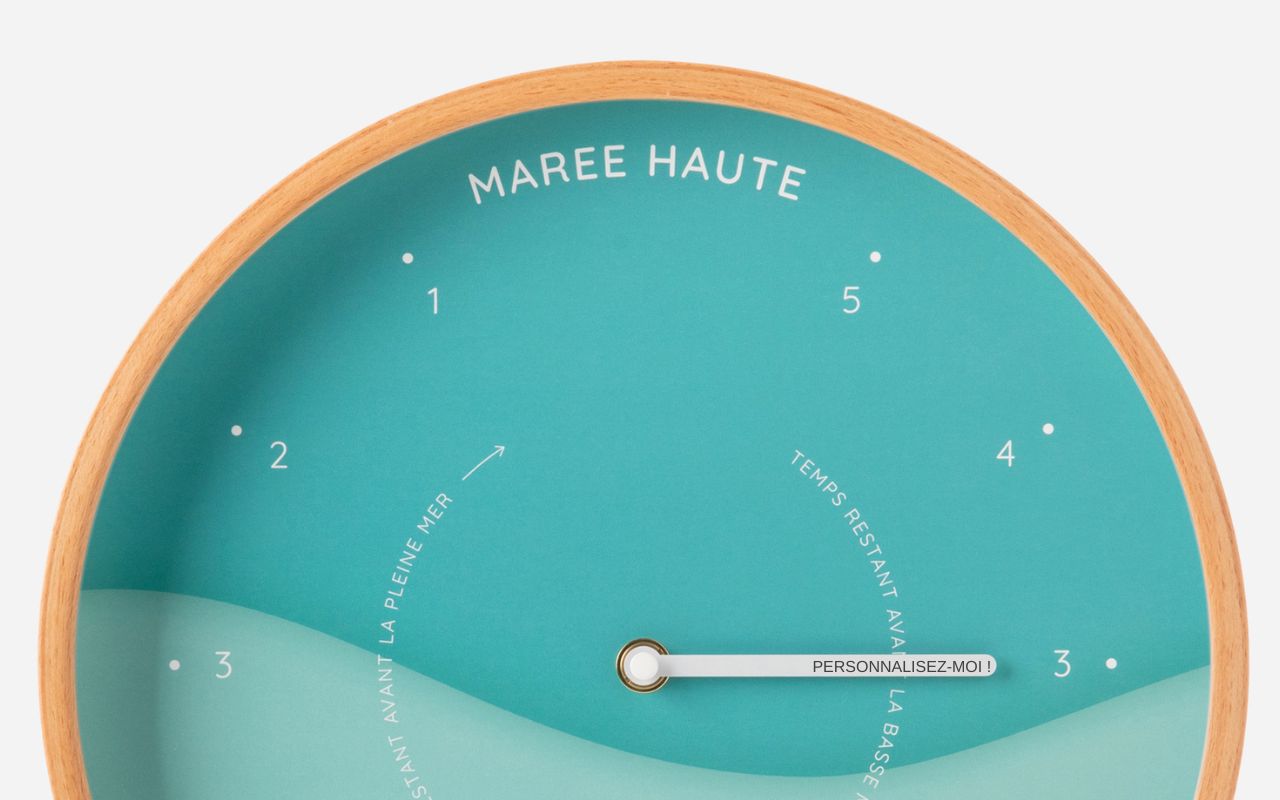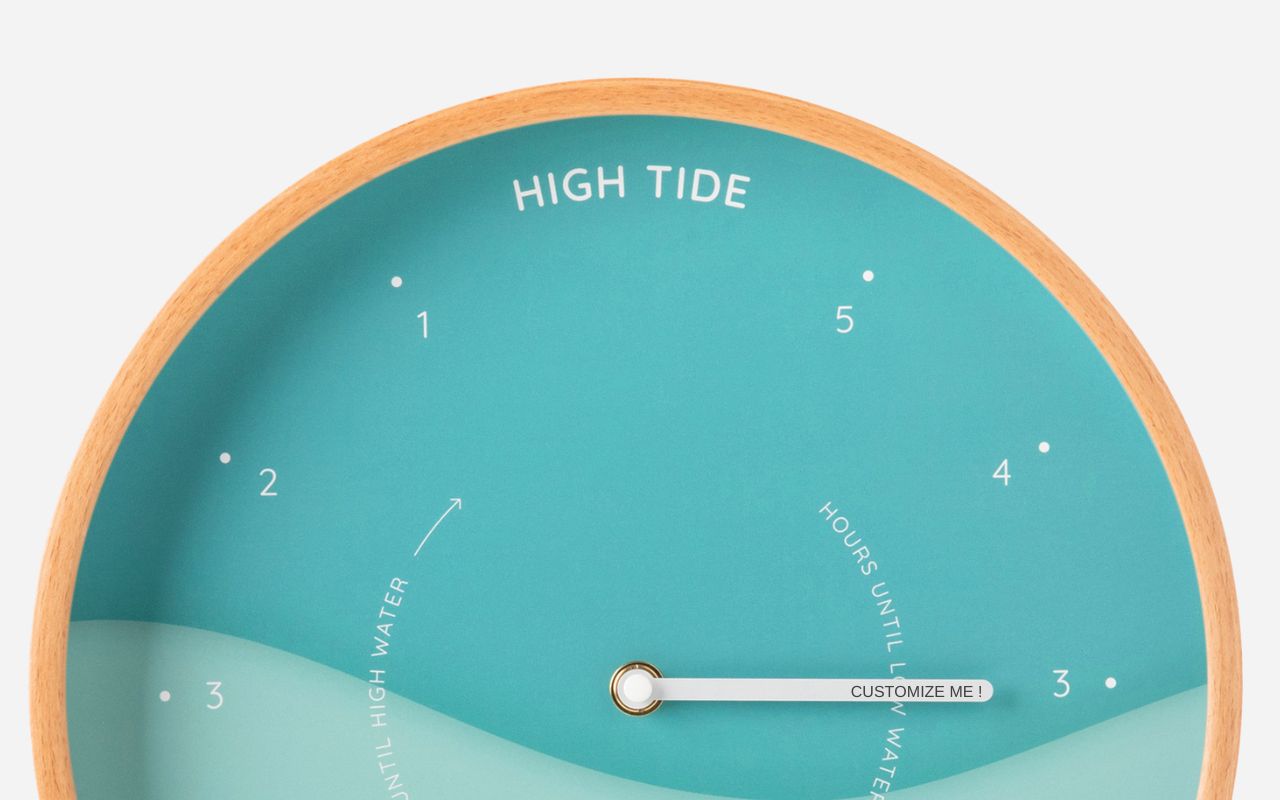 Your clock hand
Write what you want on your clock hand!
The personalisation is purely aesthetic and does not affect the proper functioning of your tide clock.
Each hand is prepared in our workshop the day after your order is confirmed.
Give this original item as a unique gift by personalising it!
Whatshould I write ?
Your holiday beach, the name of your house,
your favourite surf spot, a housewarming date,
the fishing port where you grew up, the coastal town where you met,
the title of an ocean related song...
Your only limit: 19 characters