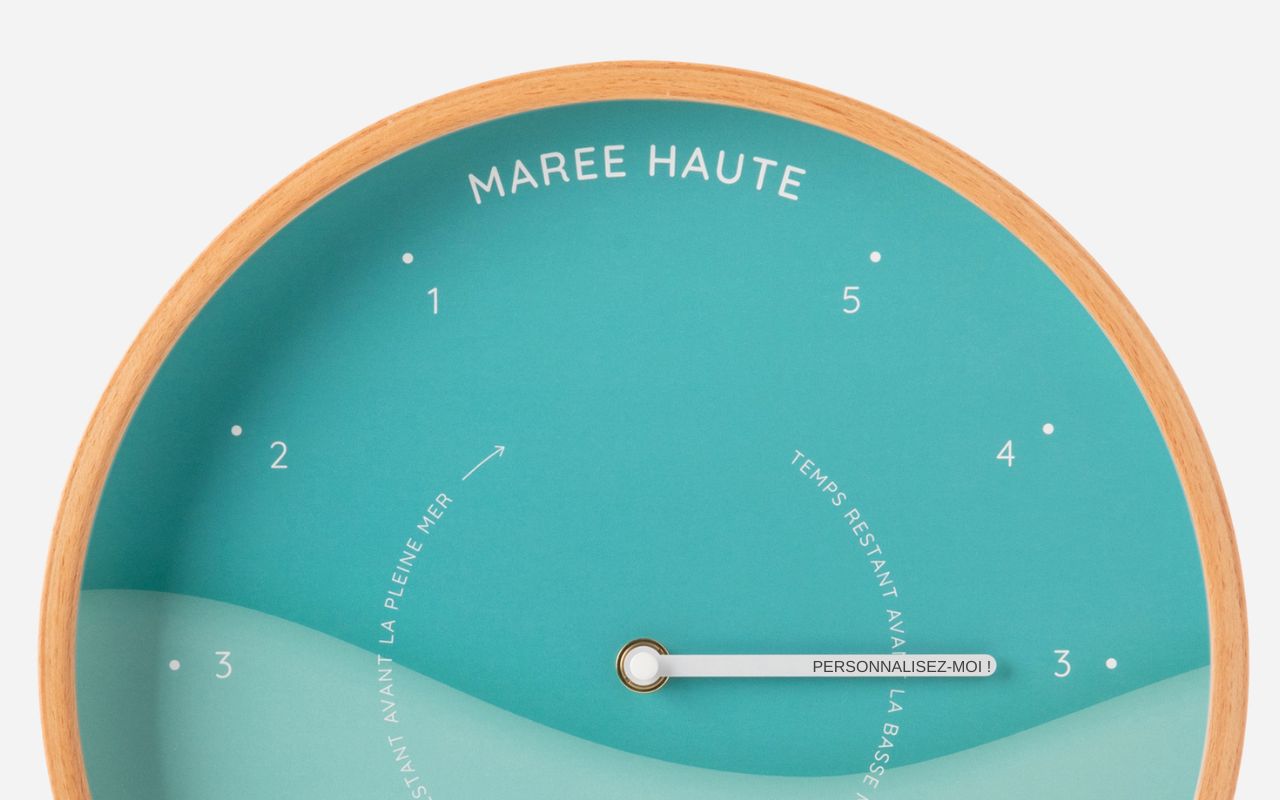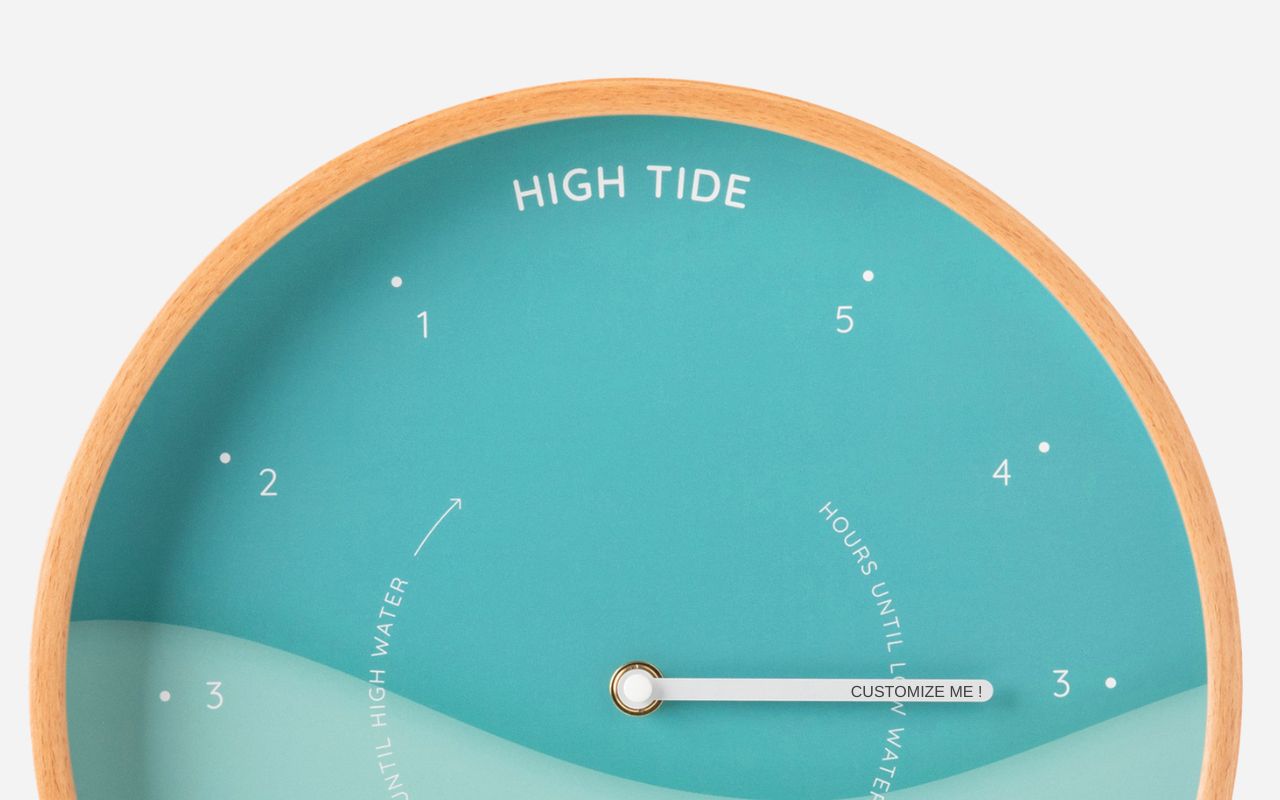 Customise your tide clock!
At Ocean Clock, we managed to imagine a modern wooden tide clock which breaks the image of the old naval tool and reflects your personal story thanks to customisation.
It is important to us to be able to let you personalise this unusual deco object. A little extra that makes this clock so unique in the eyes of its happy owner.
Want to treat yourself or someone else? Make this object a unique and original gift by customising it online!
What to inscribe onon my tide clock?
When it comes to adding your personal touch, you may inscribe a text or numbers on the hand's tip of this customisable tide-state-indicating clock.
Unique customisationlike you
Inscribe whatever you want on your clock's hand:
Your holiday beach, your house's name,
your favourite surf spot, housewarming date,
your childhood's fishing port, the coastal town where you first met,
the title of an ocean-related song…
So many options! The only limit to your imagination is the maximum number of characters you can inscribe on the clock's hand, that is to say 19 characters – spaces included.
The inscription on your clock's hand is fully consistent with the way you customise it. Therefore, make sure the spelling and form (uppercase or lowercase) are correctly chosen. For information, we cannot engrave emojis or logos on the hand.
Note that customisation is an aesthetic element that does not affect the good functioning of your tide clock.
How is thetide clock customised?
You wonder how our crew customise the tide indicator? We reveal to you the secrets of a customised clock, on sale on our website.
We engrave each hand within our workshop, the day after your order is passed, thanks to a metal-engraving machine.
Once engraved, the customised hand is then hand-assembled on the clock's mechanism, right before the last manufacturing steps (adding the beechwood frame and mineral glass).
The customisation of your tide clock will not delay the order processing.
Visitour workshop
Want to find out more about the manufacturing of our tide clocks?
Our workshop opens you its doors to share our know-how.
Come here!