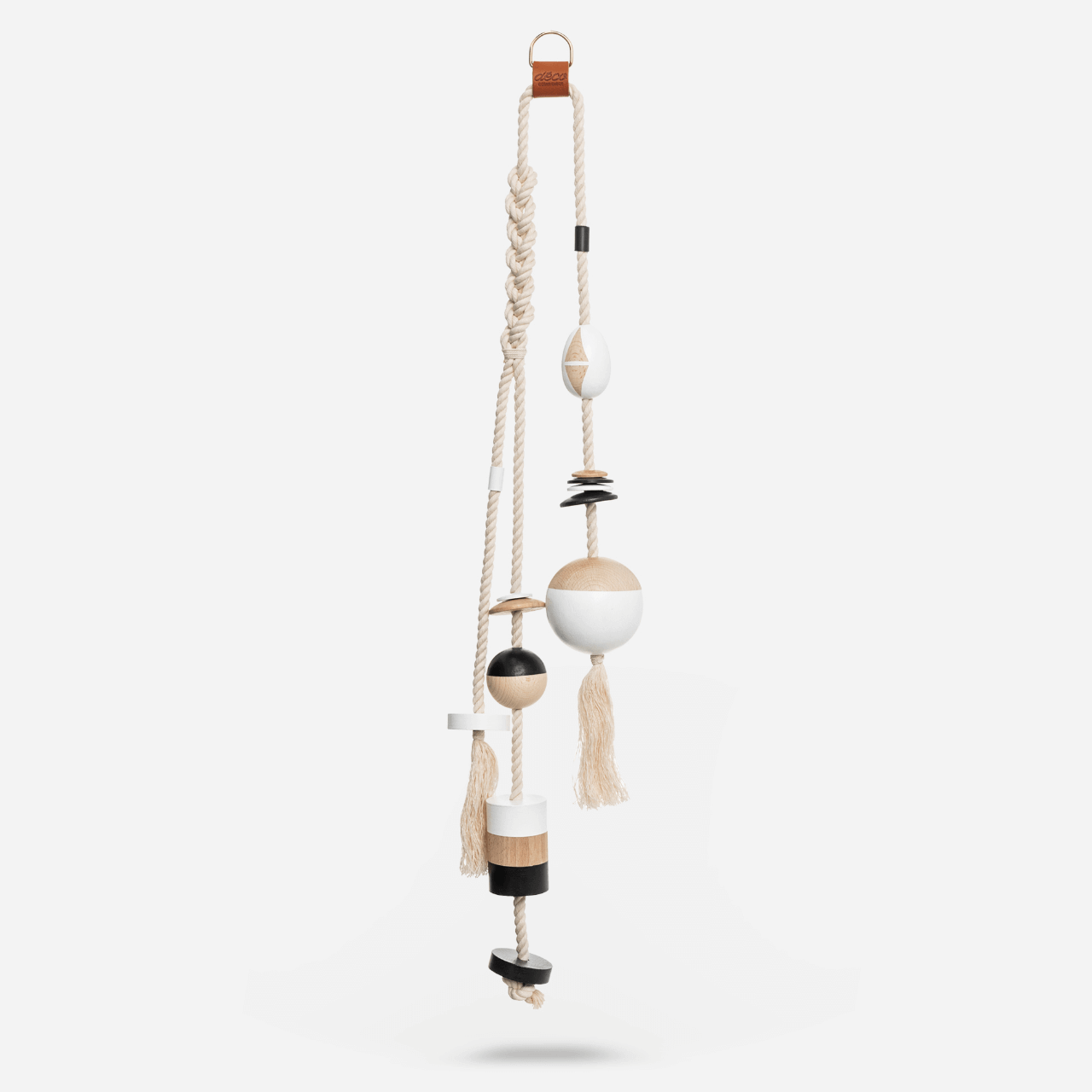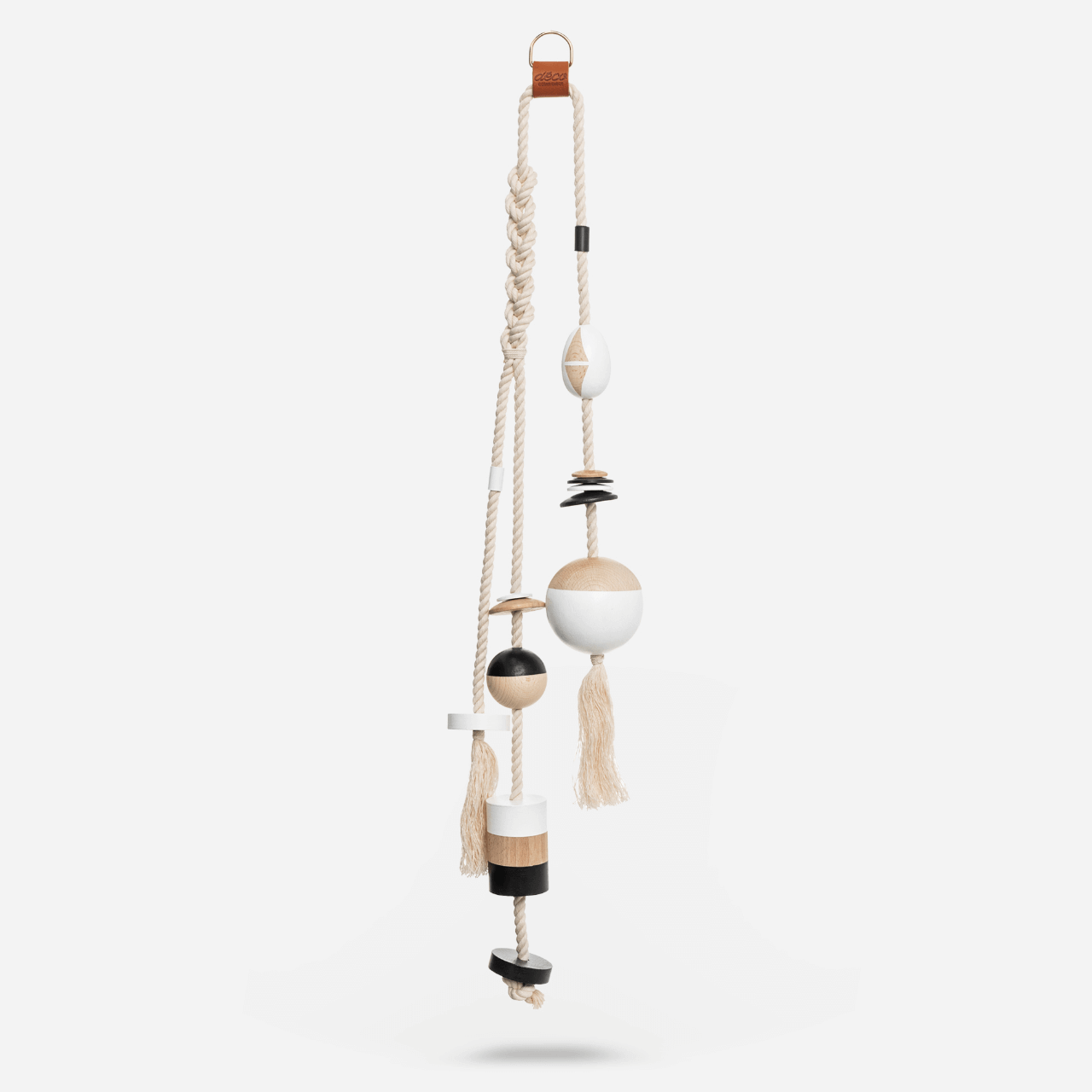 Nautical Garland Black
What is currently trendier in terms of modern design than the combination of black, white and raw materials?
Well, that is what you will get with the Black nautical garland when mixing graphics and sobriety while in the sea world. This clever mix makes it a very original product that will appeal to seaside-style deco lovers but also to those who love smart interiors.
Weight

0.5kg / 3lb

Length of the garland

1m / 40 inches

Color

Black

Wood

Elements in beechwood from eco-managed forests. Made in Jura

Cordage

Cotton rope, 100% in natural fibres. Ecological and biodegradable cotton. Twisted in France.

Leather

Cognac leather. Finished, cut and embossed in the South of France.

Accessories

Brass buckle made in Italy. Metal ring made in Germany, adjusted and painted by us.

Category

Nautical garland
Offering a product related to seaside with black & white colours was the challenge that the Ocean Clock team took up to eventually come up with this deco garland of floats, on sale in our e-shop.
To get this result, we have had to paint several wood elements that remind us of the buoy-shaped floats we find attached to fishing boat nets. Then we have put them together to create a whole that is both well-balanced and incredibly graphical. 
Much attention was paid to the choice of materials. The rope in natural and ecological fibre comes from Toulouse. The beech wood was turned in Jura and comes from eco-managed forests. To make sure the hanging remains solid, we selected some made-in-France leather and a brass buckle of superior quality.
All steps, from designing to making, were done manually in our workshop in Hossegor. 
Reminiscent of elegance and sobriety, black, often associated with white, has always been a timeless colour when it comes to interior decoration.
Being definitely a colour of elegance, black is systematically related to a deep and cold atmosphere. However, once you mix black style with natural colours and materials like wood, it inevitably becomes very modern and warm.
Buy online all the deco objects from the Black range and dare combine the wood garland of floats with a wood oar or with our timeless Black tide clock.