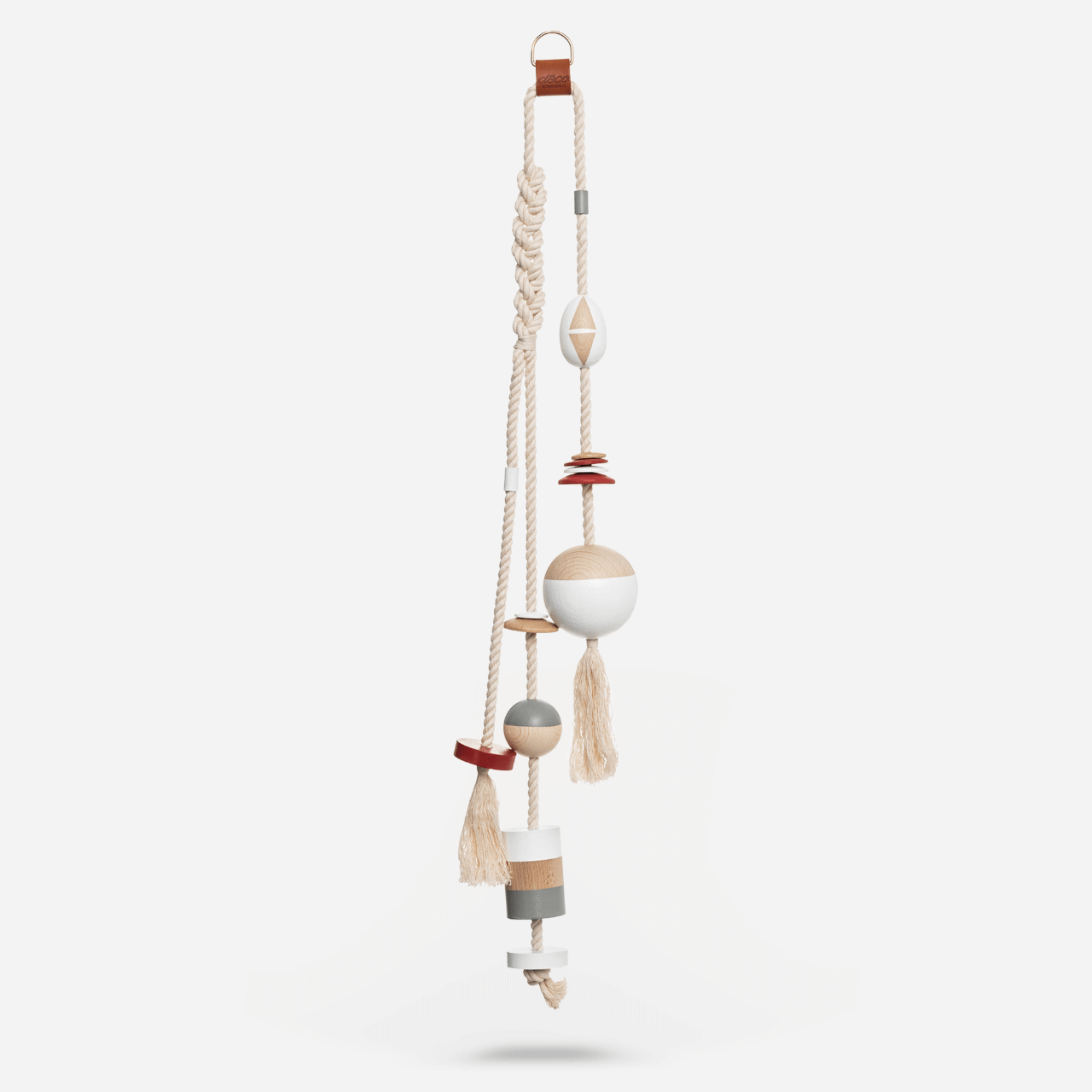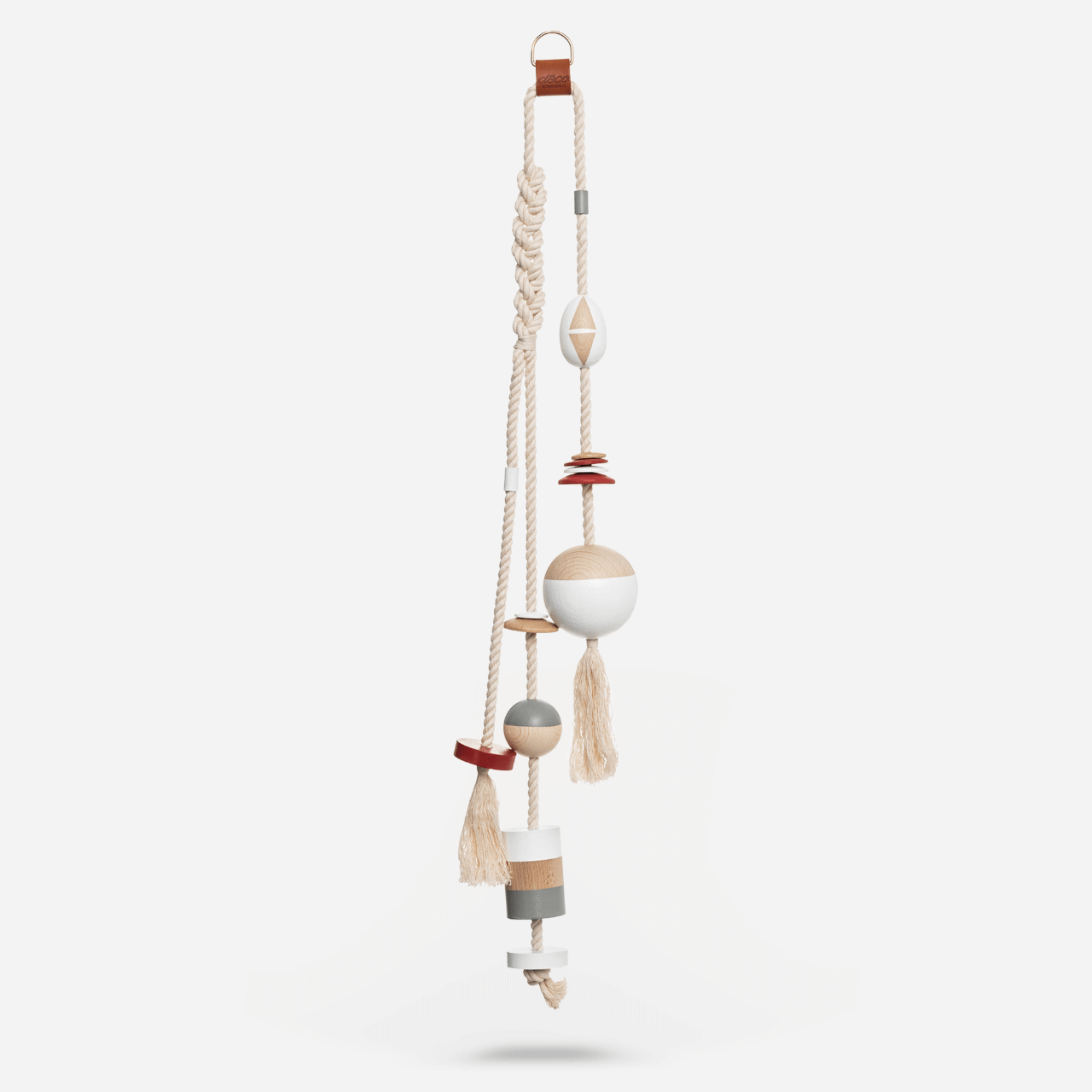 Nautical Garland Red Moon
This Red Moon garland of floats with its red touch, colour of marking buoys, will make you feel as if you are at the seaside.
Entirely handmade, this very original deco object will definitely find a spot in a soft-coloured living room, making it very trendy!
Play the card of contrast and comfort and buy yourself this red & grey nautical garland which is undeniably both modern and original.
Weight

0.5kg / 3lb

Length of the garland

80cm / 32 inches

Color

Grey

Wood

Elements in beechwood from eco-managed forests. Made in Jura.

Cordage

Cotton rope, 100% in natural fibres. Ecological and biodegradable cotton. Twisted in France.

Leather

Cognac leather. Finished, cut and embossed in the South of France.

Accessories

Brass buckle made in Italy. Metal ring made in Germany, adjusted and painted by us.

Category

Nautical garland
Inspired by ship floats, this product is a concentration of pretty materials, comforting colours and fine little details!
From the brass hook (from Italy) to the extremity of the pompoms (in delicately-combed organic cotton fibres), every element of this decoration object was scrutinised by our Ocean Clock team.
Our team, in our Hossegor workshop, started by painting and varnishing by hand the made-in-France beech wood floats as well as the little metal ring. The rope, from Toulouse, was braided by our own hands to bring texture. Once the assembly is achieved, the three strands are perfectly balanced to obtain a harmonious and well-designed assortment.
Ocean Clock are proud to offer for sale this wall decoration object where grey's softness meets both white's purity and red brick's raw aspect.
Halt to preconceived ideas! Grey is said to be a dull colour but it actually stands out with its different shades and brings softness and light. Being a half-tone colour, it has the advantage of going everywhere and brings along a wind of modernity.
In a bedroom, living room, entrance hall or even in the kitchen, grey can be adapted to all the rooms in the house.
This deco garland of floats mixes grey, a neutral tint, with some energic red for a punchy effect that will definitely cheer your interior up.
It would be very original and unique to complete this wall deco by putting a White oar, also available online, next to it.