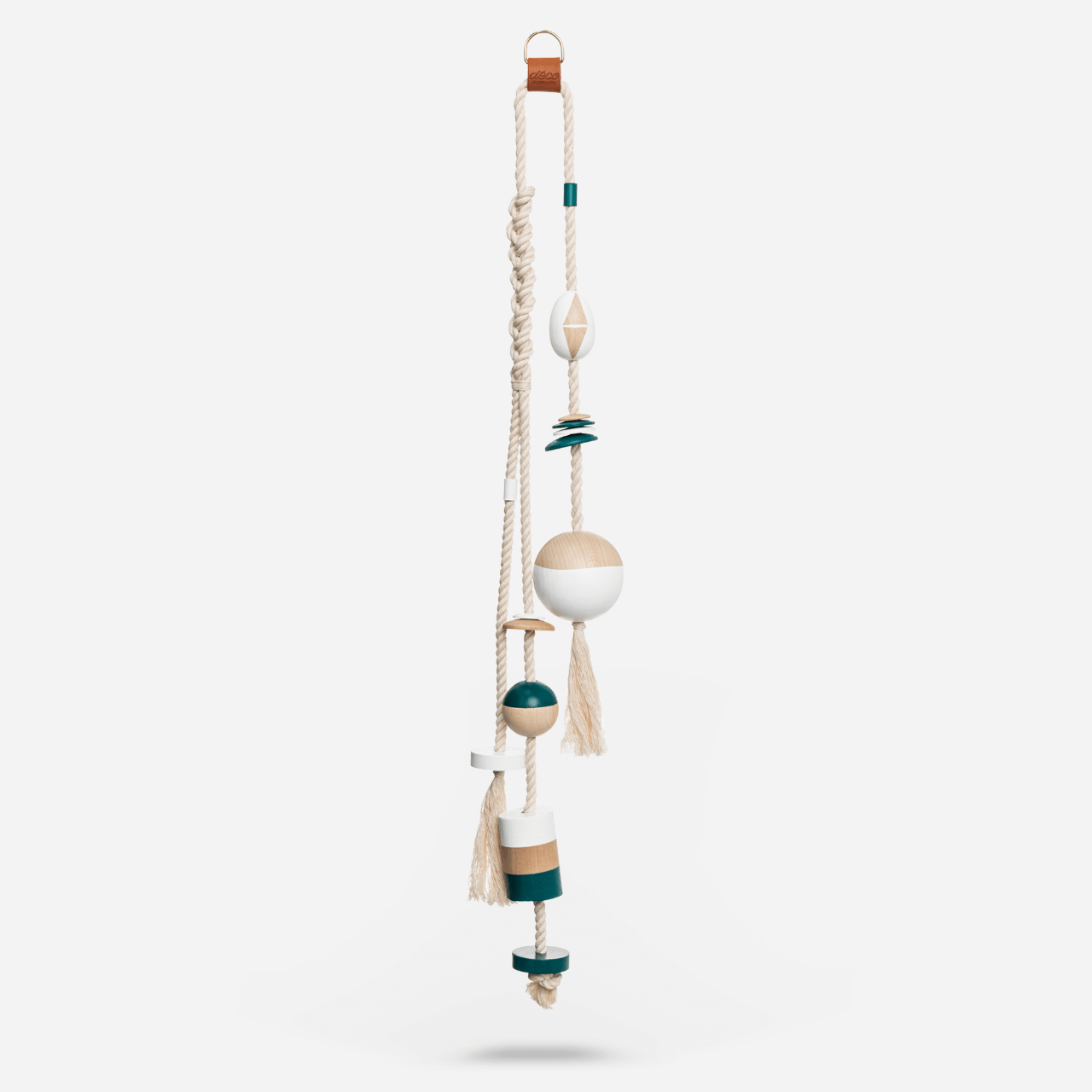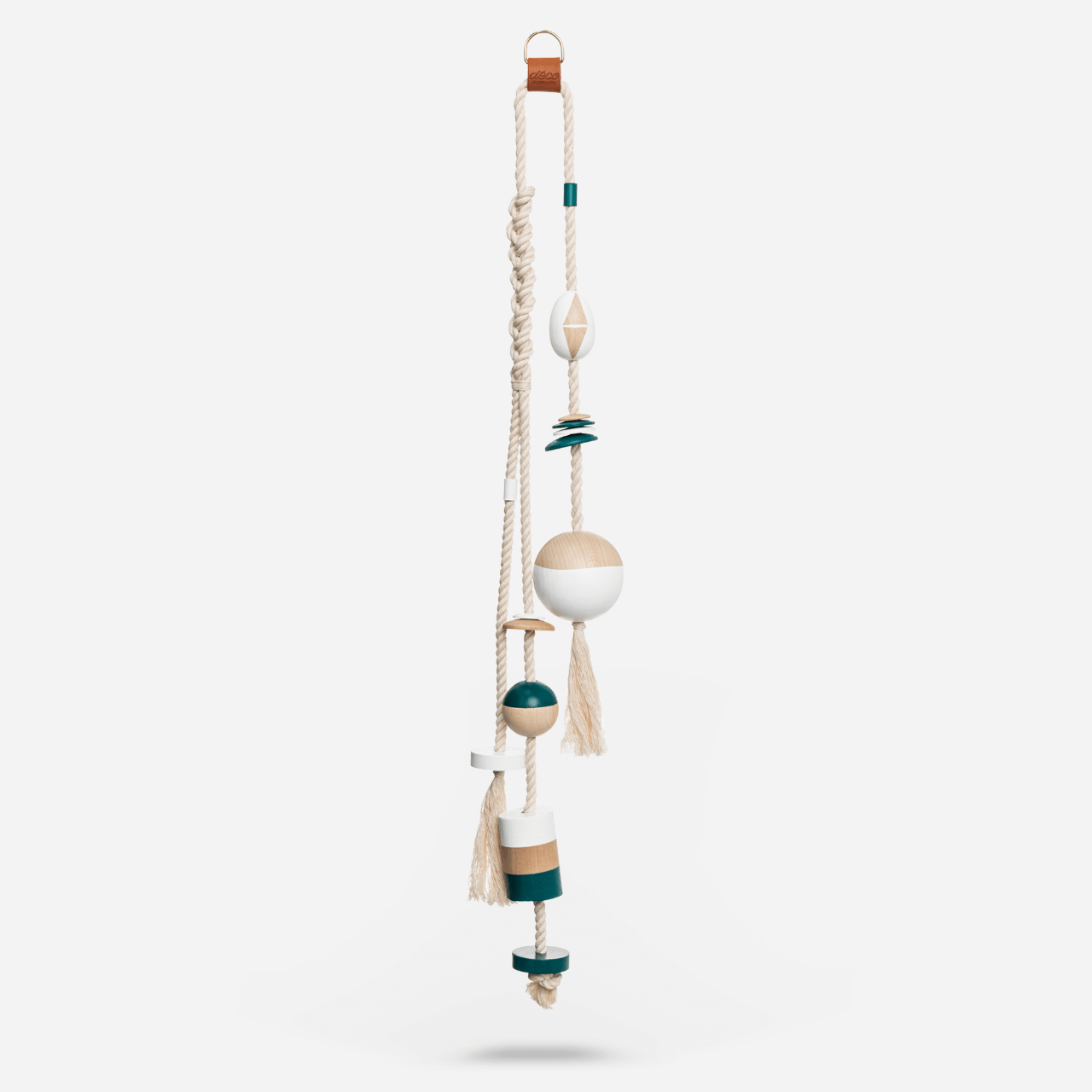 Nautical Garland Sailor
Want to escape and breathe sea air?
Hang this emerald green garland of floats and bring inside your home some unique seaside atmosphere!
No need to do more to cheer a room up! This Sailor nautical garland, in real trendy emerald green tones, will definitely enhance any white wall!
Hard to resist its cheerful colours, modern lines and natural materials.
Weight

0.5 kg / 1lb

Length of the garland

80cm / 32 inches

Color

Emerald green

Wood

Elements in beechwood from eco-managed forests. Made in Jura.

Cordage

Cotton rope, 100% in natural fibres. Ecological and biodegradable cotton. Twisted in France.

Leather

Cognac leather. Finished, cut and embossed in the South of France.

Accessories

Brass buckle made in Italy. Metal ring made in Germany, adjusted and painted by us.

Category

Nautical garland
Our desire to revisit ship floats required much thoroughness and creativity so we could offer you a unique and well-designed wood garland of floats.
We have designed and developed the production of our deco buoy garland right here in Hossegor so it reminds you of a walk along a beach or in a harbour. An original deco object reminiscent of floats attached to fishing boat nets.
To design this pretty wall deco, we first painted then varnished, in our Ocean Clock workshop, each wood element to give them maximum protection. Once the cotton rope was braided, we assembled the whole thing by mixing colours and materials in order to find the right balance.
Nothing was left to chance. Indeed, the wood elements are made of beech wood that comes from an eco-managed forest in Jura, the leather which is nicely embossed with our deco logo is made in France (Tarn)…
These last years, emerald green has been THE colour in terms of interior decoration. We may find it in small touches on deco objects or covering a section of wall in a living room or behind a headboard in a bedroom. This warm colour is also incredibly stylish. We don't get tired of it!
Mixing the wood and rope's naturalness with both the purity of the white colour and the modernity of the emerald green tint, this modern nautical garland will warm up any interior by bringing in some contemporary marine spirit.
Do not hesitate to buy it and combine this wood garland of floats with other online products on sale. The Sailor colour can be found in different shades on our clocks, oars, barometers and reef knots, offering you a multitude of possibilities!