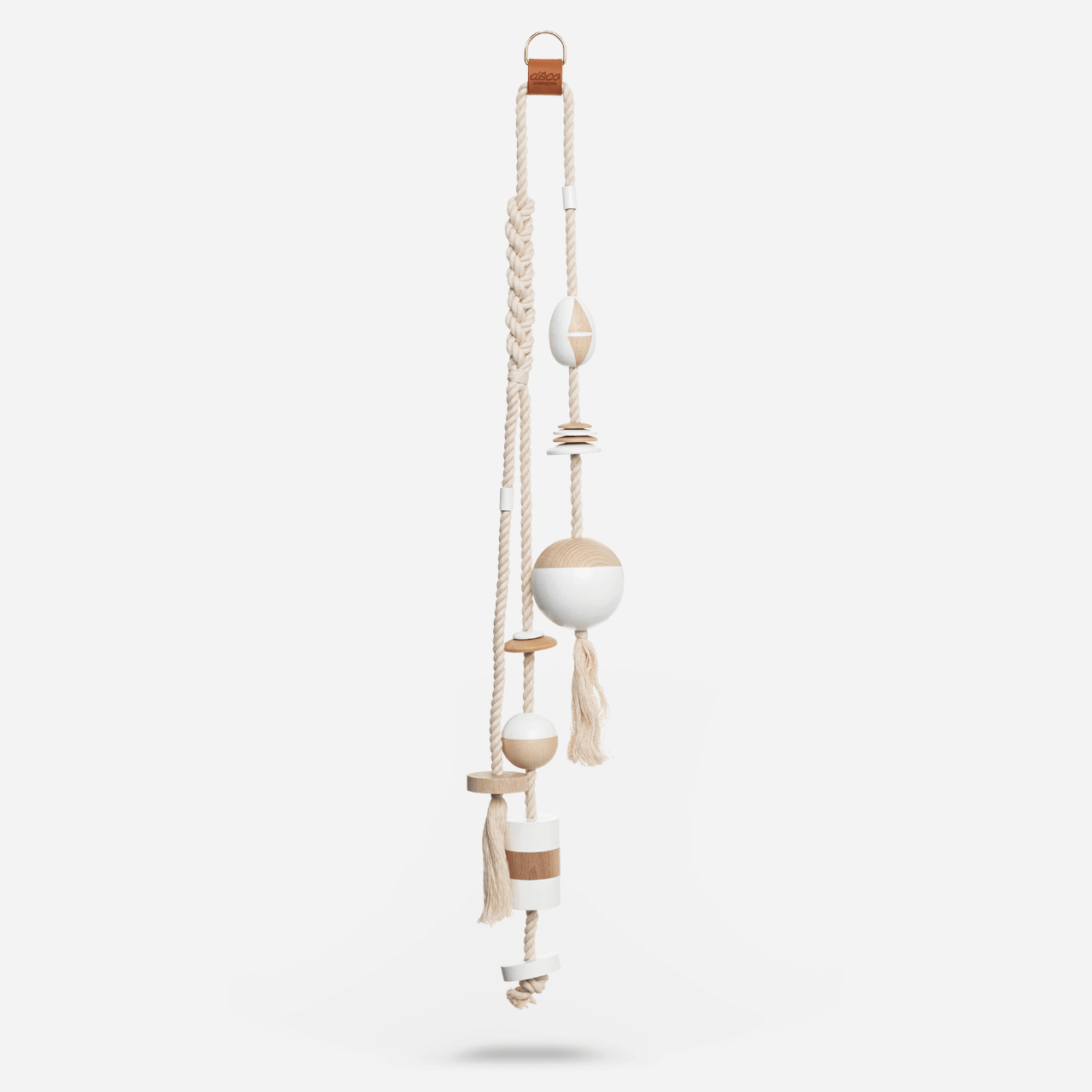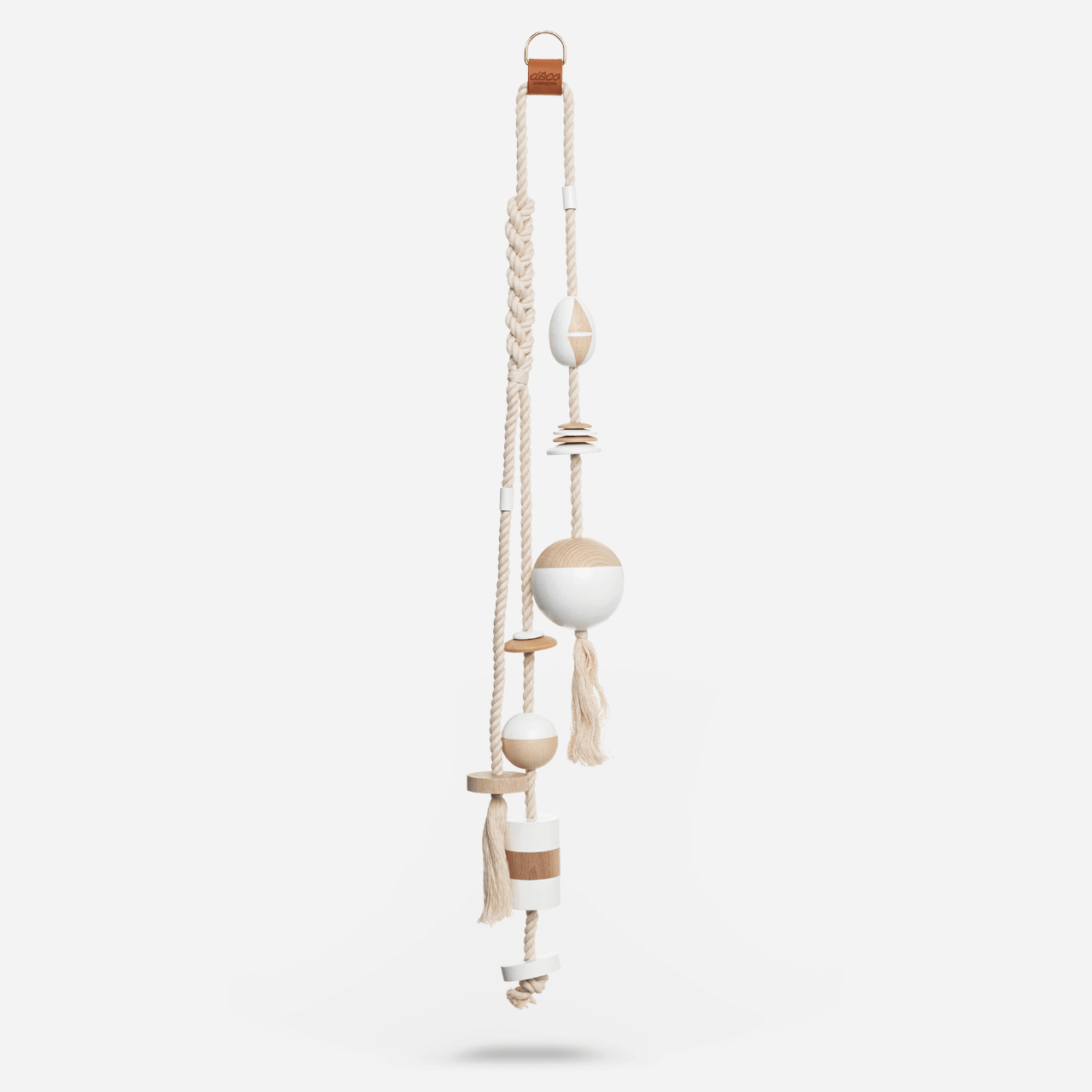 Nautical Garland White
Need novelty and softness?
Wood, rope, leather and soft-colour paint are all the elements necessary to give natural tints to this White garland of floats that will bring a breath of fresh air inside your home.
Thanks to its generous size, this decorative garland of floats, with its modern and well-designed lines, will add texture and lustre to your cosy nest.
Weight

0.5 kg / 1lb

Length of the garland

80cm / 32 inches

Color

White

Wood

Elements in beechwood from eco-managed forests. Made in Jura.

Cordage

Cotton rope, 100% in natural fibres. Ecological and biodegradable cotton. Twisted in France.

Leather

Cognac leather. Finished, cut and embossed in the South of France.

Accessories

Brass buckle made in Italy. Metal ring made in Germany, adjusted and painted by us.

Category

Nautical garland
The Ocean Clock team spent countless hours creating and perfecting this new product, available online.
The materials were chosen meticulously to offer you an original decoration object related to the sea world. This modern nautical wall decoration reminds us of the small coloured marking buoys we see on the seaside.
Organic cotton rope made in France, beech wood elements from eco-managed forests and made in Jura, cognac leather from South of France, brass buckle made in Italy… Our team paid much attention to the perfecting of every element that composes our white wood nautical garland: painting, varnishing, assembling and braiding. 
Every step of the making of our garlands of wood floats was followed meticulously within our workshop, located in Hossegor in the South West of France.
This one-metre-long white garland of floats will appeal to you because of the harmony of its natural tints and the balance between the different materials.
If you wish to soften your interior, then opt for natural colours, they will bring warmth and purity into your rooms.
Thanks to its white, beige and ecru colours in addition to the different materials this well-designed nautical garland is made of, you have here the perfect deco object to create an atmosphere that is both Zen and warm.
Moreover, its discreet tones blend very naturally allowing you to create a wall deco that is both soft and original. Dare a gentle mix/match by combining the white nautical garland with a white oar of the same collection, to buy on our website.