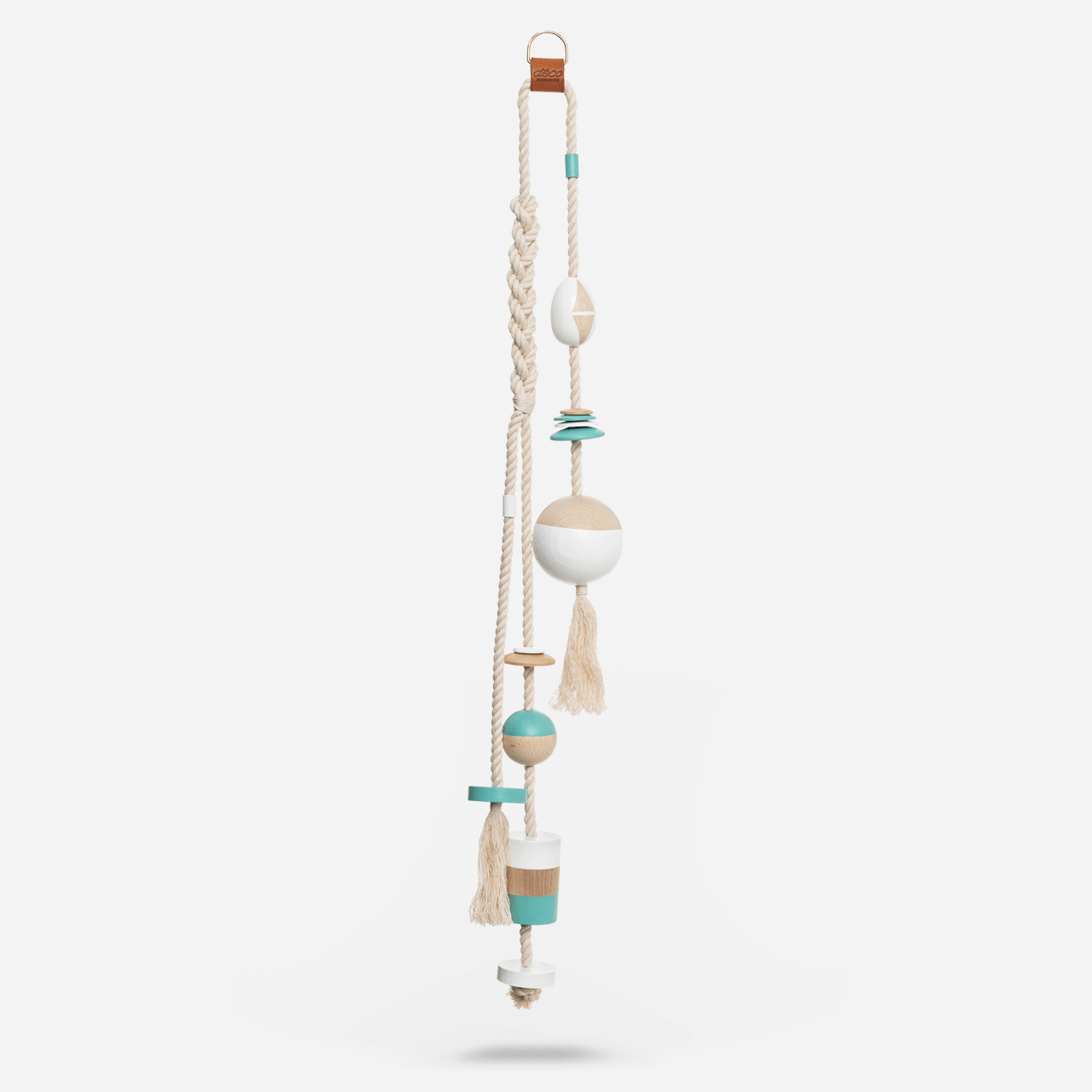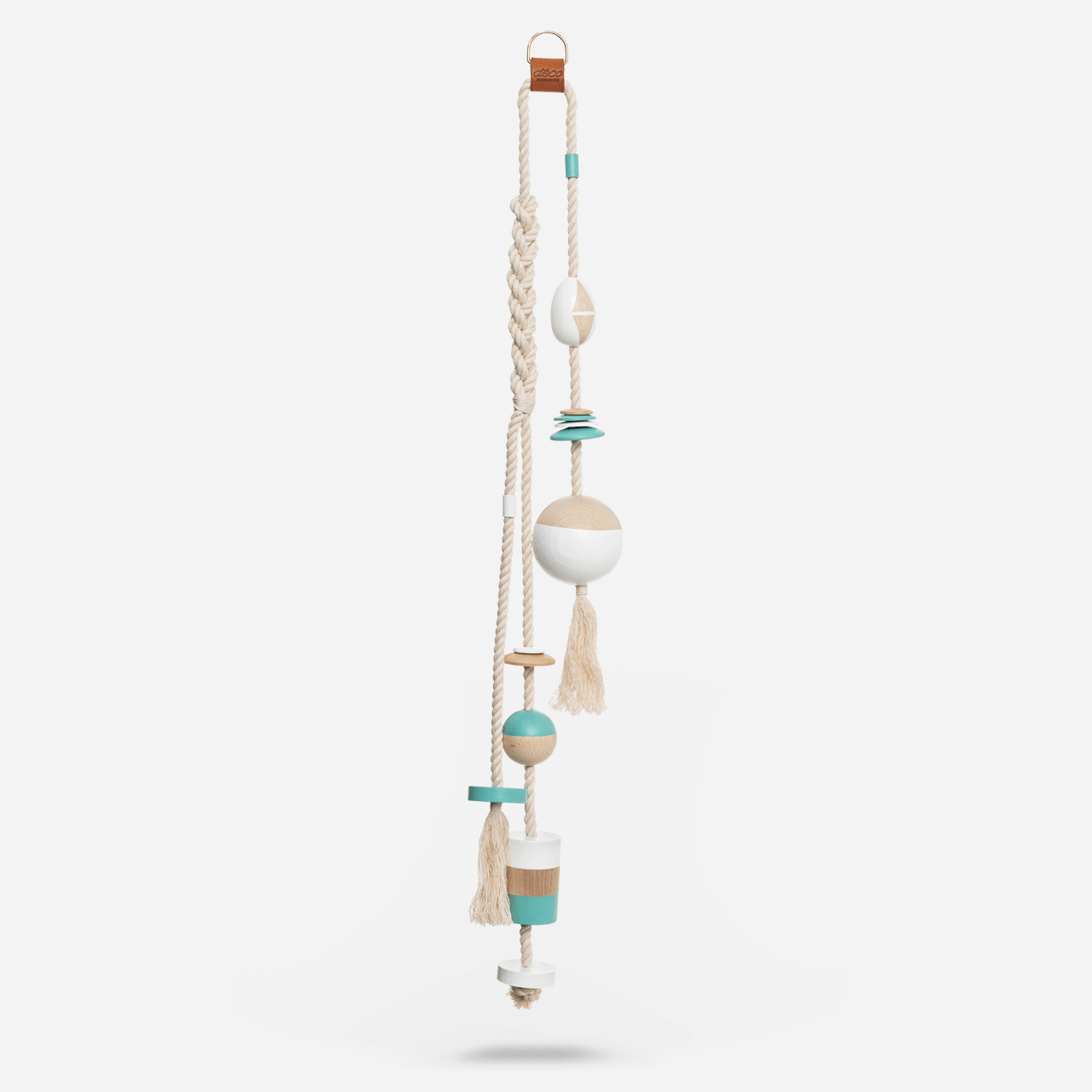 Nautical Garland Arctic
Refresh your interior and get some seaside atmosphere inside your own home without having to go away on holiday!
Thanks to its gentle and bright tints as well as its natural materials, the Arctic nautical garland will undoubtedly find a spot in your home and bring calm and serenity.
Polar blue, white and natural colours are timeless tints that are easy to integrate in interior decoration. We can easily imagine this highly-decorative wall garland of floats hanging in an entrance hall, living room or even a bathroom.
Weight

0.5kg / 3lb

Length of the garland

80cm / 32 inches

Color

Turquoise

Wood

Elements in beechwood from eco-managed forests. Made in Jura

Cordage

Cotton rope, 100% in natural fibres. Ecological and biodegradable cotton. Twisted in France.

Leather

Cognac leather. Finished, cut and embossed in the South of France.

Accessories

Brass buckle made in Italy. Metal ring made in Germany, adjusted and painted by us.

Category

Nautical garland
Designing and making this blue garland of floats, available online, required much meticulousness and thoroughness from the Ocean Clock team.
Entirely handmade in our workshop located in the South-West of France, our turquoise garland of floats is exclusively made of European raw materials, most of which come from France. We were eager to select fine and local materials to offer you an excellent quality product.
The elements in beech wood, from the region of Jura, are firstly painted, then varnished before being assembled on the organic cotton rope twisted in Toulouse. Nothing was left to chance! The pretty braid brings some texture, the wood floats' placement is well-balanced, the metal ring and made-in-France leather strap complete this product made of raw materials.
Just like the rest of the deco range by Ocean Clock, this Arctic deco garland of floats imbues itself with the revisiting spirit of the brand which aims at offering modern and well-designed versions of sea-related objects.
Soft colour made of a hint of blue and a dash of green, the model's turquoise colour does it all as it is both bright and soft.
Extremely trendy, this colour has the advantage of going well with white colour, of course, but also with other shades of blue, grey or even pinkish tints.
If you like Scandinavian atmosphere, this very original white-and-turquoise buoy garland will undoubtedly find a spot in your home! You may hang it alone in an entrance hall or even in your living room next to your Arctic blue clock, to buy online.