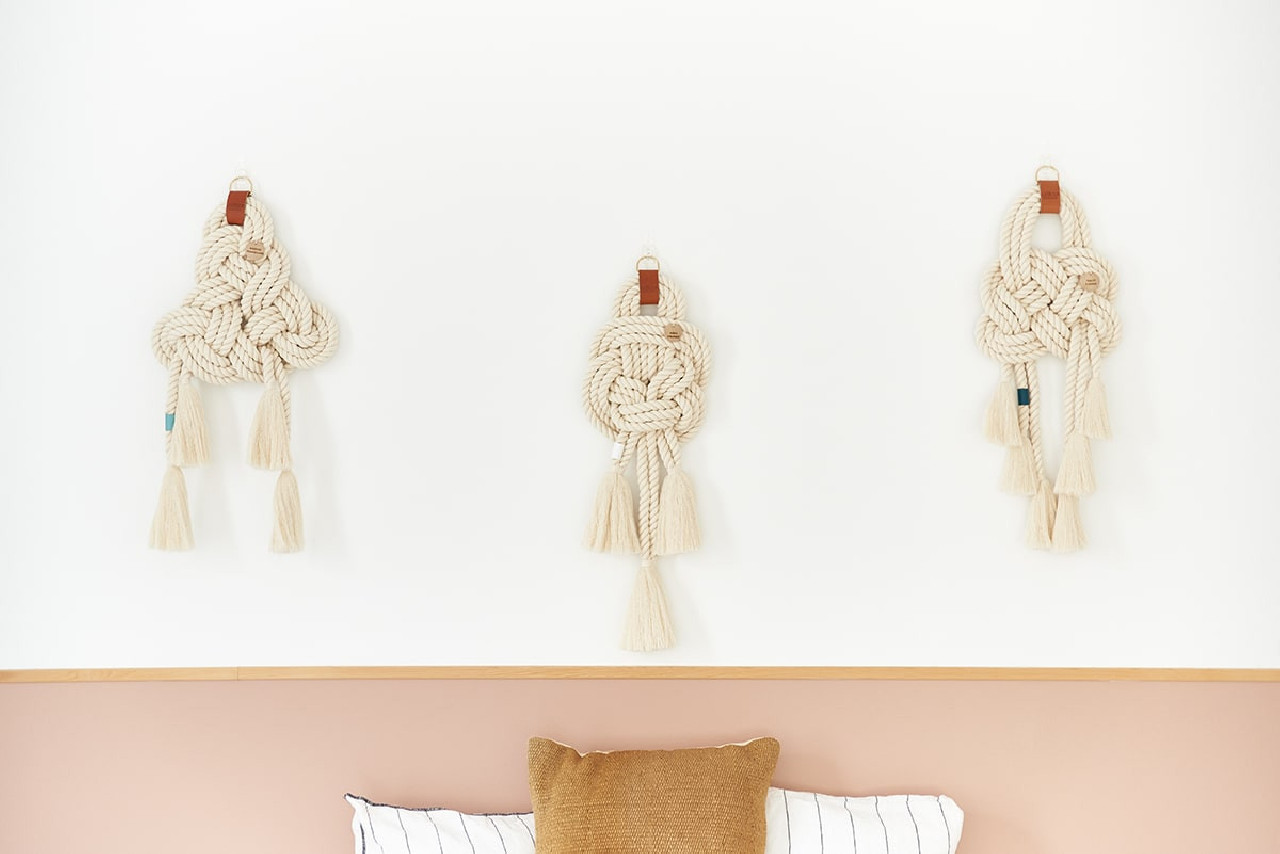 Decorative sailing knot
Seen as very traditional, reef knots have not found their place in the world of decoration yet, but you can count on Ocean Clock to remedy that!
Indeed, the team worked hard to bring up to date 4 emblematic reef knots.
After having spent many hours of reflection and relooking, we are very happy to present you the sailing knots revisited by Ocean Clock. Beautiful wall decorations, rid of the usual nautical style but with some trendier style instead!
Find out about our deco adaptations of the Carrick knot, sling knot, collision mat and triangular chafing mat.