Most beautiful beach destinations to do yoga
Close your eyes, take a deep breath and experiment a yoga session, your feet in the water !
Since the month of September, we have put in place yoga group lessons for our entire team. Every week, we gather around Cécile, teacher at Mana yoga Center, for one hour of relaxation despite a few painful minutes. Although the yoga studio is a very welcoming venue, what is better than a session by the seaside to relax to the soothing sound of waves. Beaches of the Pacific or Indian oceans are dream destinations to do beach yoga. Ready to follow us ?  
Revitalise yourself on the heavenly beaches of the Pacific
Let us start our "yoga world tour" with a nice walk on the sumptuous beaches of the Pacific. 
Let us greet the sun on Costa Rica's beaches 
First of all, let us fly to a destination which is dear to our creators : Costa Rica. Early this year, Stéphanie and James went to revitalise themselves in the jungle and on the beaches of this fabulous country where nature is lush. The country of happiness and "pura vida" is an ideal place for surfing, with its famous spots, but also for its yoga activity.
During their trip, Stéphanie and James fell instantly in love with the numerous Pacific beaches. Exceptional stretches of sand which will definitely help you escape you mind during your yoga sessions. Let us discover some of these Pacific gems.
Make the most of this yoga retreat by discovering the stunning Isla del Caño, a dazzling biological reserve. Its golden sand beaches are the ideal spots for some asana soothed by the sounds of the jungle and waves. Between relaxation sessions, do not hesitate to discover underwater fauna and flora by attending diving sessions offered by numerous diving centres. 
Further in the south, you can head off to the "whale's tail". Do not worry, it is not the animal itself ! It is in fact a very well-known place in Costa Rica : the Punta Uvita. At low tide, Playa Uvita reveals a small whale tail-shaped island. A beautiful setting which is definitely ideal for a relaxation session.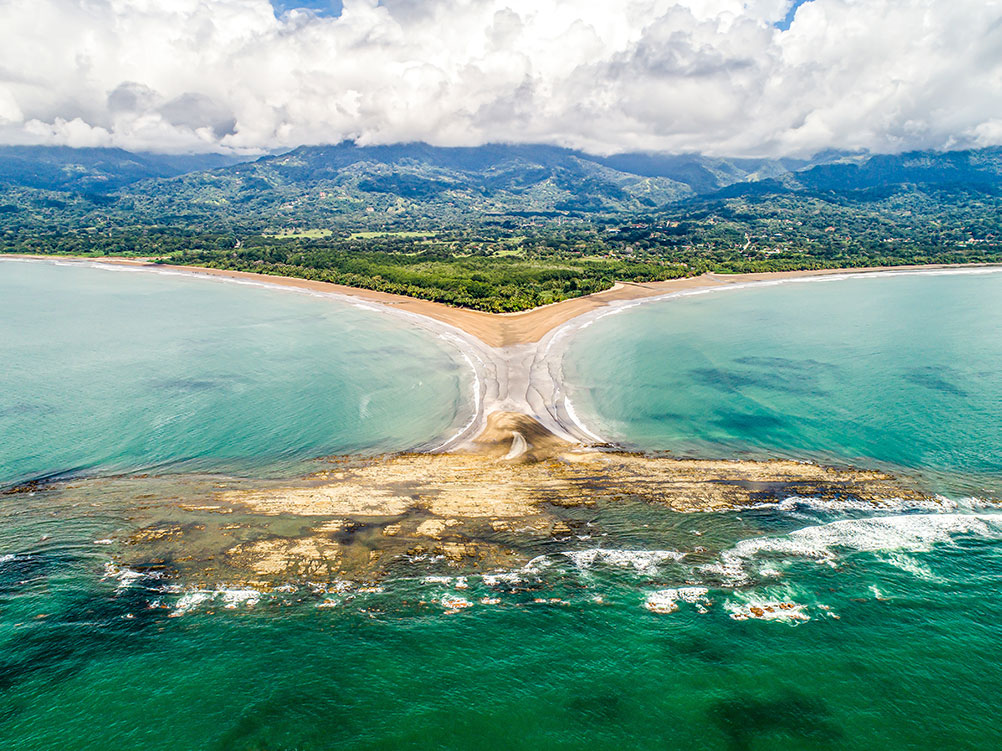 Before you go there, don't forget to check the tidal state on your tide indicating device to be sure you see this such unusual shape.
These few beaches are just a taste of the beauties that Costa Rica has to offer.
Let us head off to Panama for our yoga sessions
Let us not go away from the Pacific waters yet ! There are still many dream beaches which will definitely soothe you during unforgettable beach walks or unusual yoga lessons. Let us now go and discover Panama's magnificent islands whose numerous beaches are all equally stunning.
Get ready to do the downward dog on some of the 200 islands of Las Perlas archipelago. After diving into the depths of the ocean so rich in corals, you will surely deserve some relaxing and unfazed time with your feet in the sand. Listen to your mantra resonate on Saboga Island and the small islands that surround it. Feel your body and spirit make one with the sand and warm waters of its beaches.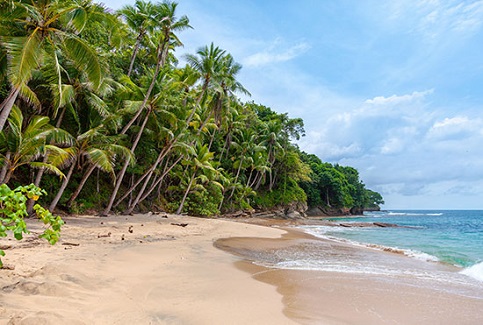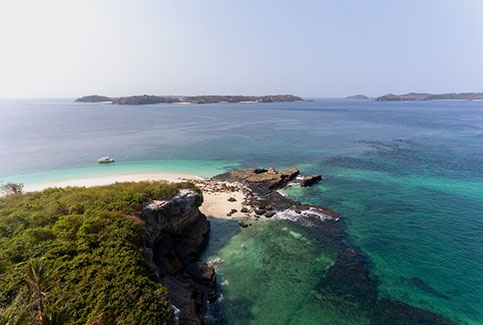 Because the Caribbeans is not the only place that are full of beaches with crystal clear waters, go to the Pacific ocean and discover the island of Coiba and its nature reserve. Between each of your beach yoga sessions, you may be lucky enough to see some turtles, rays or even whales.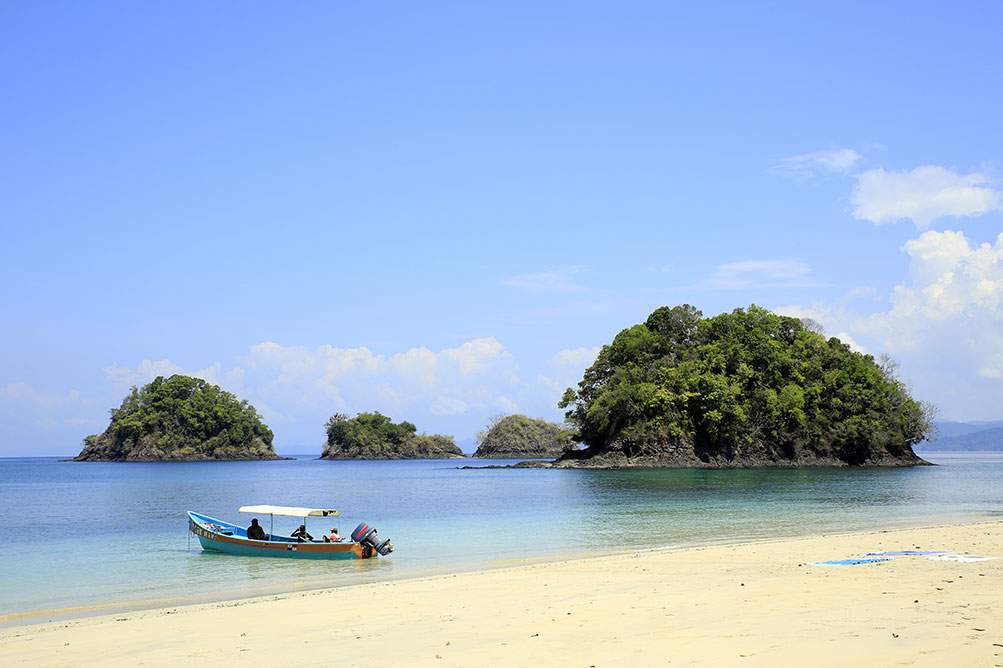 where you can revitalise, and swim of course. The best way to forget your everyday stress.
Release your chakras in the turquoise waters of the Indian Ocean
Get to the other end of the planet for a trip in Asia. Meditation, postures on the head, and changes of scenery are awaiting you ! Ready to follow us ?
Meditate in the "yoga temple" country
How could we possibly speak of yoga without mentioning India ? It is indeed in this beautiful country full of ancestral cultures that yoga was born. So why wouldn't you opt for India as your yoga destination ?!
For a more original yoga retreat, we have found you true little Indian corners of paradise. At the very heart of the Bay of Bengal there is an Indian archipelago with hundreds of white sand beaches, that is to say Andaman and Nicobar islands.
To help you choose among its 300 islands, check our little photo selection of dream islands where palm trees, thin sand and crystal clear waters are just waiting for you to visit.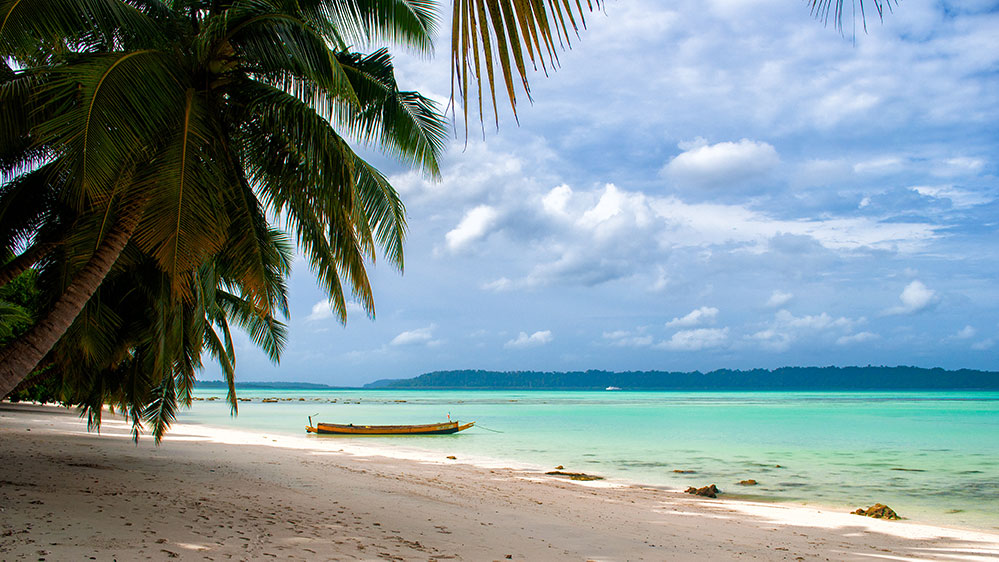 Havelock Island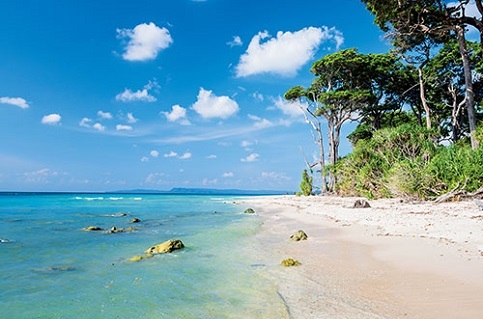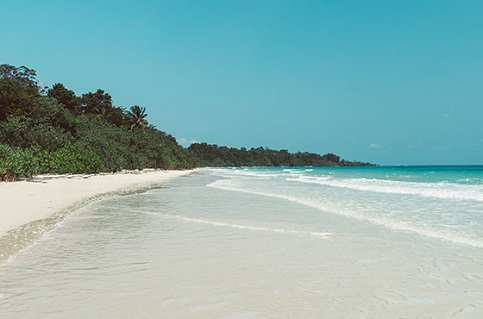 Neil Island et North Passage Island
If these remote Indian beaches make you want to escape, then pack your suitcase and do not forget your yoga outfit and yoga mat !
Searching for well-being on the beaches of Burma
Let us keep dreaming a bit more with new beach destinations, let us head off to Myanmar (Burma). This will be our last stop before heading back home, so enjoy the landscape. 
Famous for its temples and numerous trekking tours, Myanmar is full of cultural richness and breath-taking landscapes amongst mountains and beaches. Allow you to let go on the heavenly beach of Ngapali. Imagine yourself having your feet in the warm white sand, breathing to the sound of the transparent water lapping. We could almost feel we are there, right ?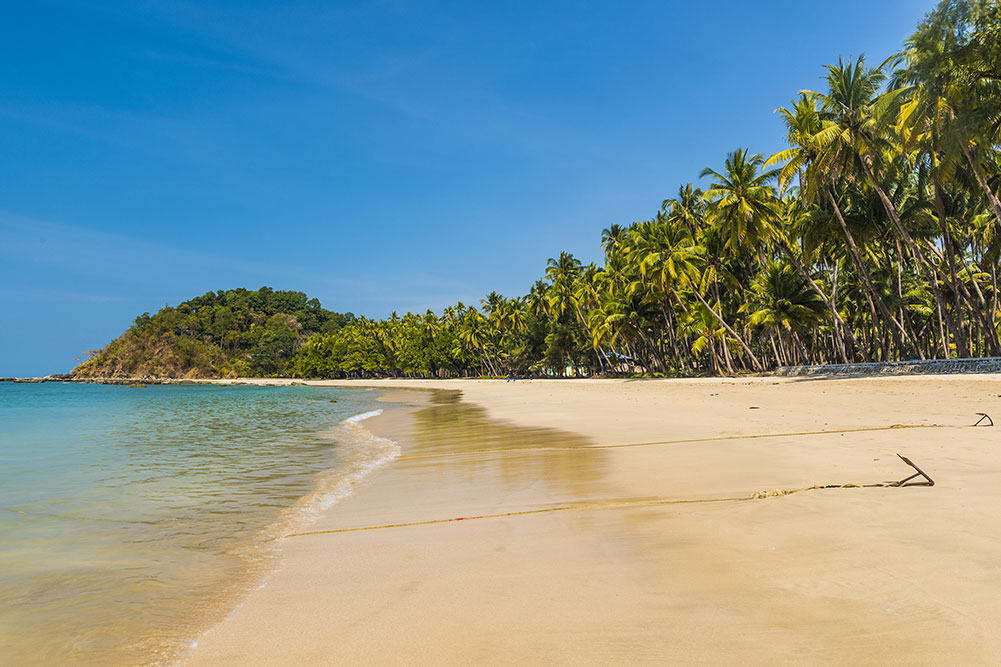 It is on the border with Thailand that Myanmar hides another little gem, Horse Shoe Island. This horse shoe-shaped little island is so calm and quiet. It is the perfect spot to refocus by walking around or doing yoga on the beach. Admire this sumptuous panorama !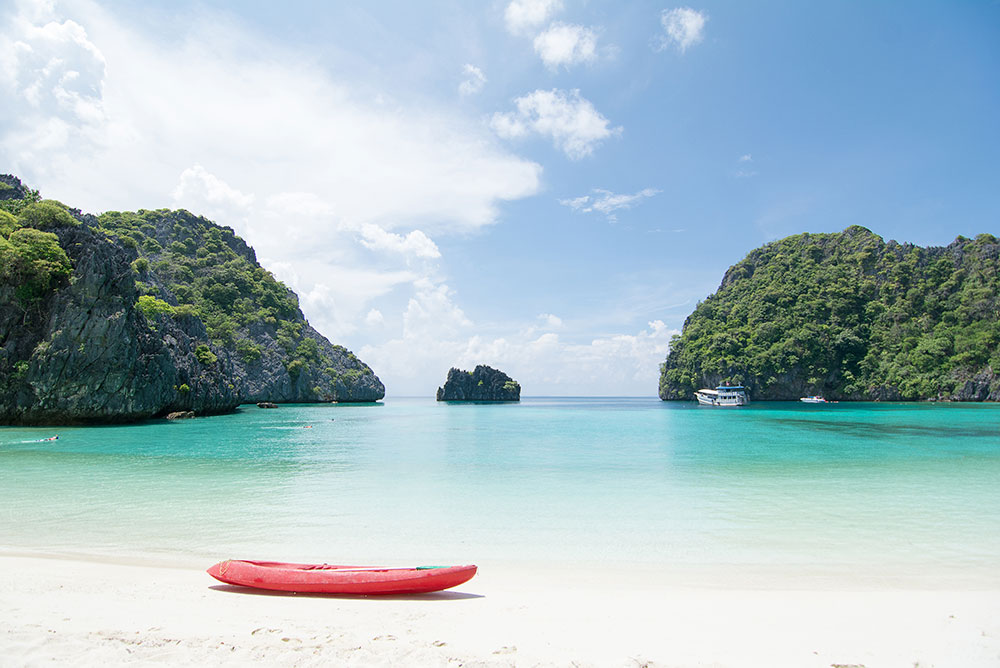 Tempted by a yoga retreat with friends or just by yourself ? We hope we have made you dream with these gorgeous crystal clear water beaches and made you want to travel and do yoga. Namaste !