This summer, I am up for unusual activities during my seaside holidays
Ready for a unique summer holiday experience ?
Every year, you love spending time sunbathing on your towel and walking for hours on the beach. But this summer you might want to add a touch of fantasy to these holidays you have been longing for. Fancy trying new things during your next beach holidays ? In this article, we list some original seaside activity ideas to make your beach holidays unforgettable.
Gain height with exceptional seaside activities
This summer, be prepared to live an incredible experience ! Forget about your beach bag and swimming suit and discover the ocean like you have never seen it before. Ready to take off ?
Treat yourself with some paragliding and contemplate the coast from the sky
Looking for an unusual activity to invigorate your seaside holidays ? You cannot find better than paragliding to feel thrilling sensations and a strong sense of freedom. You might even feel like singing "I believe I can fly".
If you are a beginner, you will have the opportunity to fly over the ocean with an instructor for your first flight in a two-seater. Do not be scared ! It is all taken care of by your instructor. All you will have to do is enjoy the remarkable scenery.
If you are spending your holidays in the South-West of France, opt for Pyla Dune paragliding from Europe's biggest dune. During this flight, you will enjoy an outstanding view of the Bay of Arcachon and admire the beauty of the Banc d'Arguin.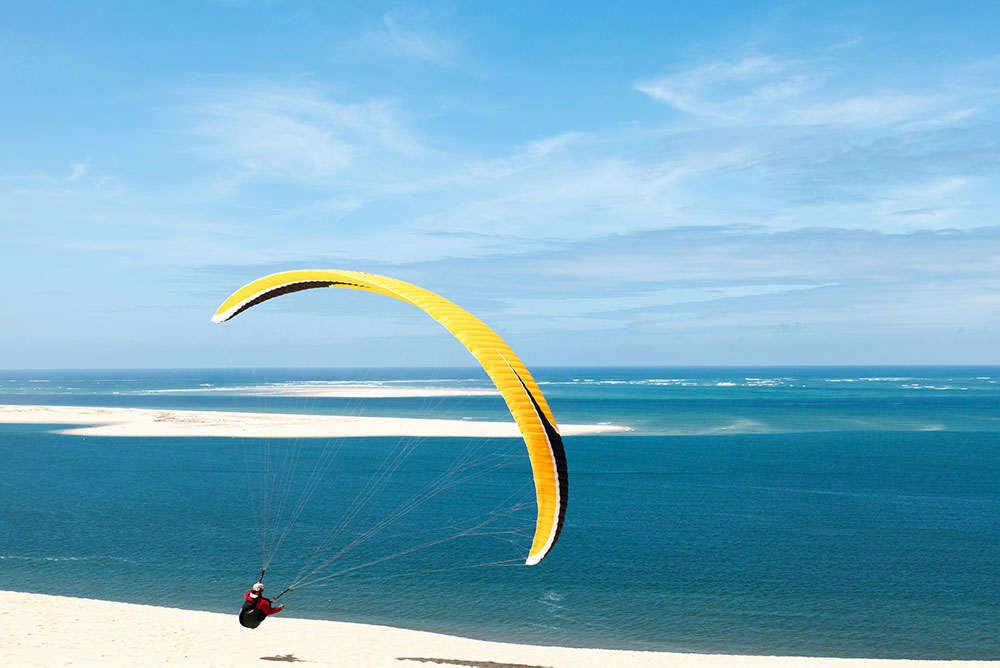 Some other breathtaking landscapes are also to be discovered from the air such as Normandy's cliffs and Brittany's coast. 
First flight with ocean view
You may not be interested in paragliding but still wish to discover the coast from the sky ?
You have other options if you do not feel comfortable with parachutes. Helicopters, planes or even microlights can make you travel the sky and discover some amazing landscapes. Here again, you will not be alone ! Certified pilots will show you the most beautiful views that the coastline has to offer.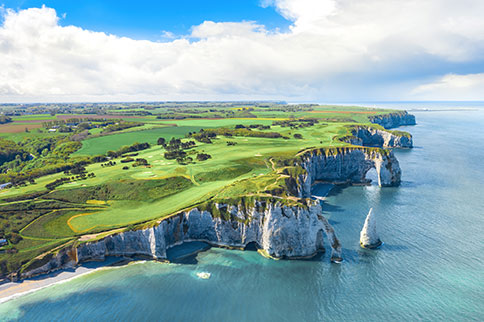 Choosing to fly by helicopter or plane  will allow you to share this extraordinary moment with friends and family. Unforgettable memories guaranteed !
Sporting activities to tame the ocean
Get back to earth, or the sand most likely, and cool off in the coastline's turbulent waters by doing some water activities.
Get trained for inshore rescue
Are you impressed every summer with the job done by lifeguards who make the ocean a safe place for swimmers ?
Put yourself in a lifeguard's shoes for a few days by taking up inshore rescue. Ready to run on the sand and swim in the waves ?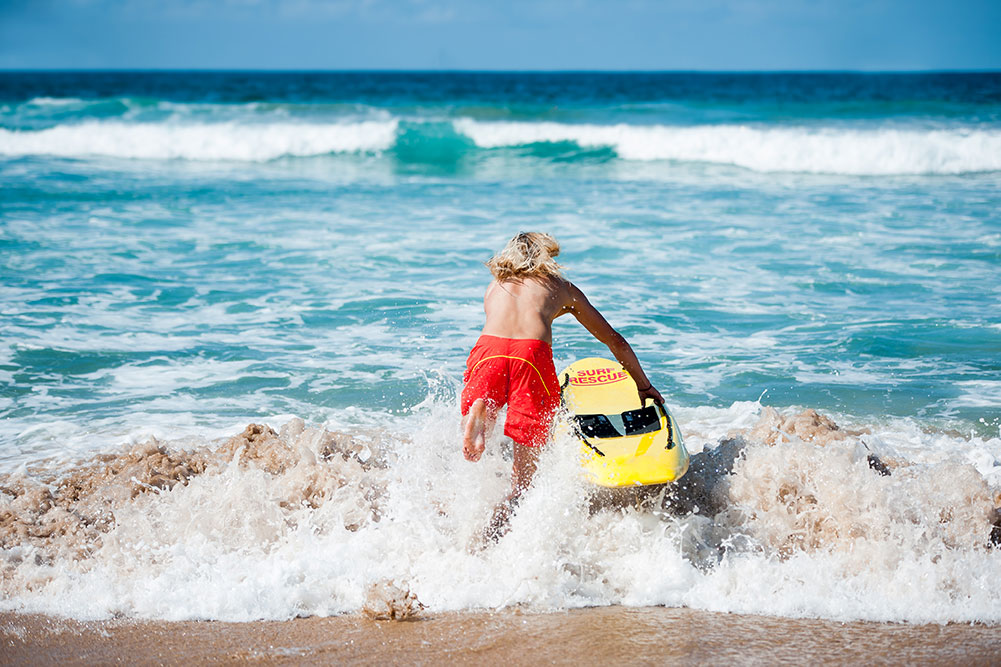 On the programme of this short training : awareness of ocean hazards, and rescue techniques taught by a certified lifeguard. Swimming, running, lifebuoy, board... You will know all about inshore rescue. Thanks to the rescue knowledge you will be given, you will then be able to enjoy your seaside stay serenely, both in water and on sand. 
Tame the waves with Wave Skiing
When we think of sea holidays, we automatically see ourselves practicing a water sport at the heart of the ocean. This year, forget about the traditional surfboard and the failed take-offs and try to experience wave skiing or kayak surfing ! 
But what is wave skiing ? Nothing to do with alpine skiing or water skiing, it is actually a water sport that mixes surfing and kayaking. If you like waves and kayak, you are going to love this water sport ! Get yourself onto the wave ski board, grab a paddle and discover new surfing sensations. Like for surfing, it is important to check weather conditions and tide times. To do so, glance at the tide clock before planning your kayak excursion.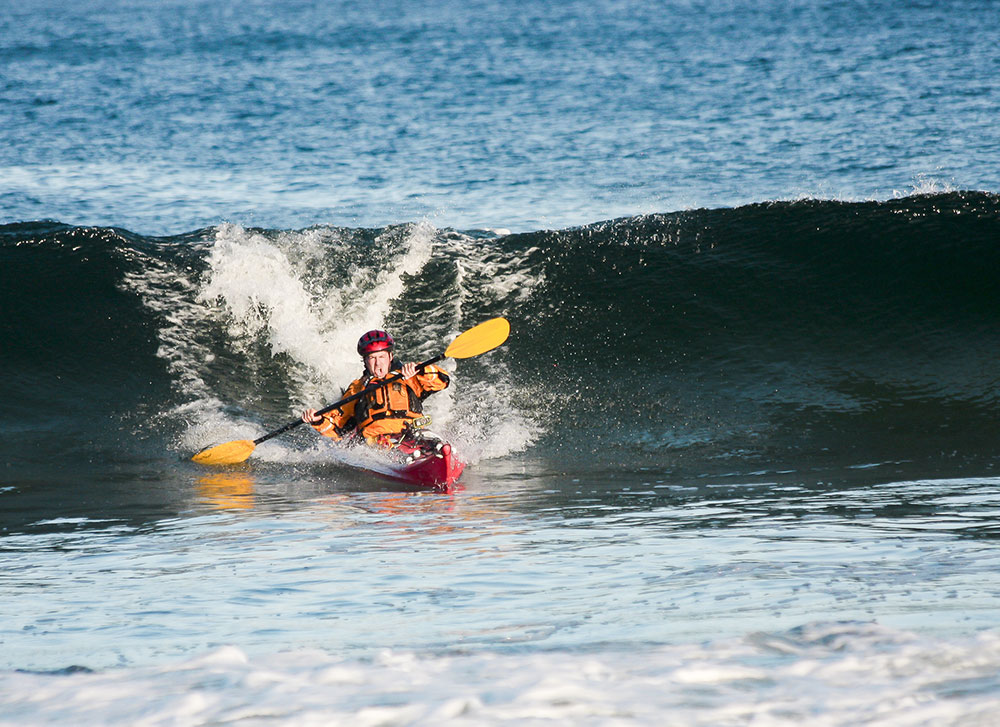 Organise original 100% relaxing  sea holidays
After all these emotions, you will definitely deserve some rest. It will be time for some relaxing moment listening to the sound of waves and fully enjoying these holidays. Here again, we suggest unusual experiences so you can do something different from the usual lazing on the towel.
Get totally serene in a yoga paddle session
What better than a bit of yoga to wash away all the tensions you have accumulated ! Now that you have been roughed up by the waves and got stressed by an exceptional first flight, it is time to do a very peculiar beach activity : yoga paddle.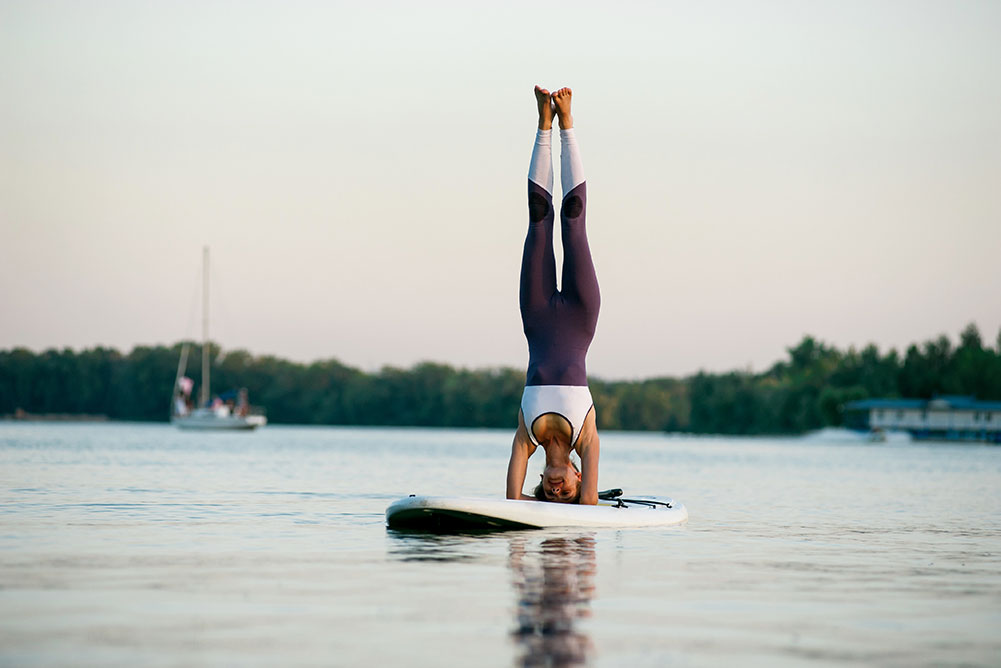 Your challenge will consist of doing yoga poses on a stand-up paddle board. A session that requires some balance if you do not want to end up in the water. Learn to let go in the middle of the ocean and enjoy the benefits of sea air and yoga on your body. And above all, contemplate the landscape between each asana !
Spend an unusual night on the seaside
This summer, get off the beaten tracks and try unique experiences ! What about leaving aside the hotel or the campsite for one or several nights ? We have found for you an original alternative, spending a night in a very unusual place : sleeping inside a lighthouse.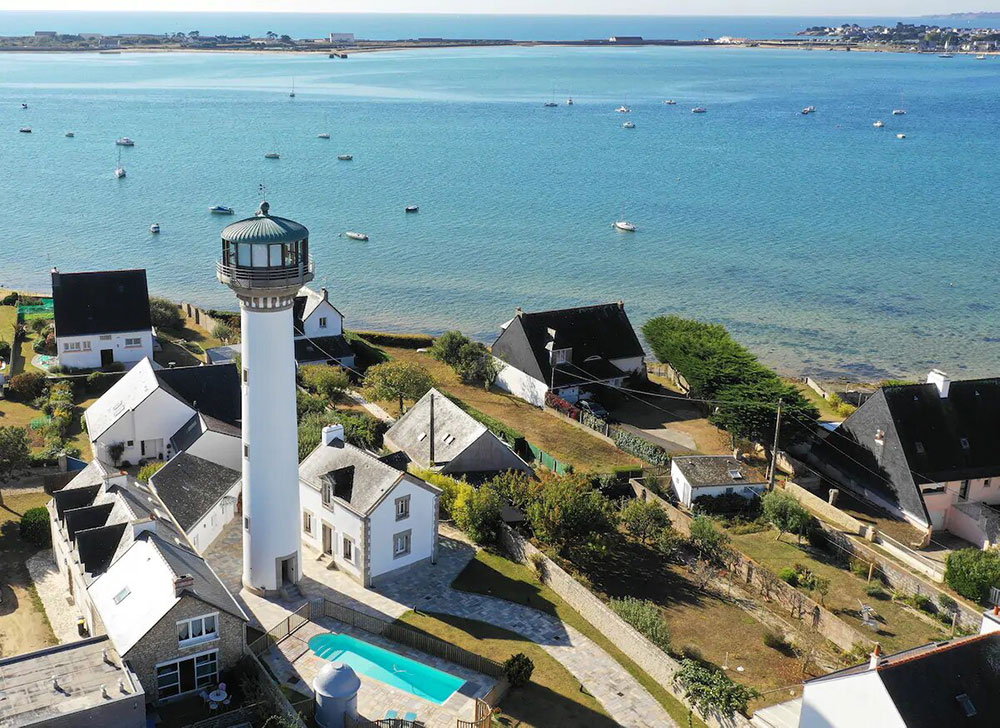 © Kerbel lighthouse
You could actually live this unique experience inside the Kerbel lighthouse located in Brittany. A magic place where you can contemplate a beautiful sunset with a panoramic view of the ocean and let yourself go to the soothing rhythm of the waves. Ready to pack your suitcase?
And you, what are your plans for the summer holidays ? Discover way more other beach activity ideas on our blog.