Ideas for hikes in France to discover the seaside differently
Lace up your hiking boots and set off to discover our beautiful French coasts
Lacking wide-open spaces and sea air? Take the time to revitalise yourself on the seaside while enjoying beautiful landscapes that make our French coasts so stunning. What better than a nice hike on the seaside to get away from it all and get closer to nature! To fully enjoy its marvels, here is a selection of must-do hikes on the Atlantic coast.
North of France: beautiful hikes with a view on the Channel
Put on your most comfortable sneakers and head off to the coastline to stretch your legs and enjoy a moment of freedom by the Channel.
Let us go and explore the Opal Coast! If you have not had the chance yet to roam the Grand Site des Deux Caps, it is perhaps time for you to explore it. Walk along the coast and admire the wonderful landscapes of Cap Blanc-Nez and Cap Gris-Nez by roaming a part of GR120 (a 28km-long journey from Cap Blanc-Nez to Wimereux). A marvellous walk that overlooks the Channel from the top of beautiful cliffs that can reach 134 metres in height. You better not suffer from vertigo!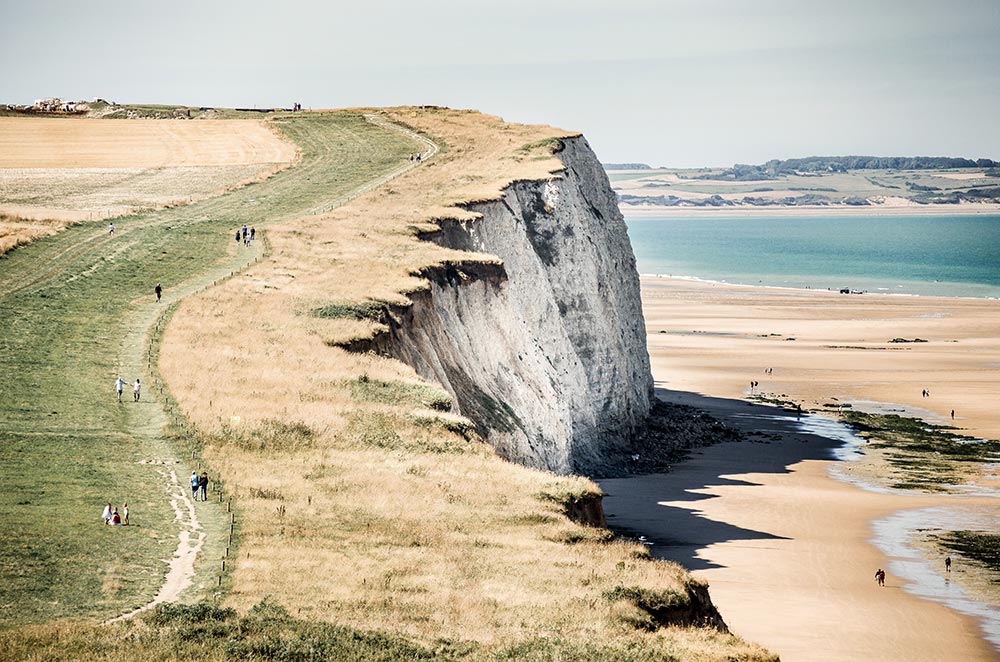 Let us now head off to Normandy! This cute region is also filled with many locations that are both grand and emblematic.
We suggest you roam the Côte d'Albâtre along Normandy's coastline, it was voted best hiking trail in 2019 (GR21: 190km-long journey from Tréport to Havre). This hike will show you a staggering view on Normandy's coast. On the way, you will be able to enjoy the beauty of Etretat's white chalk cliffs. A must-see spot in Normandy.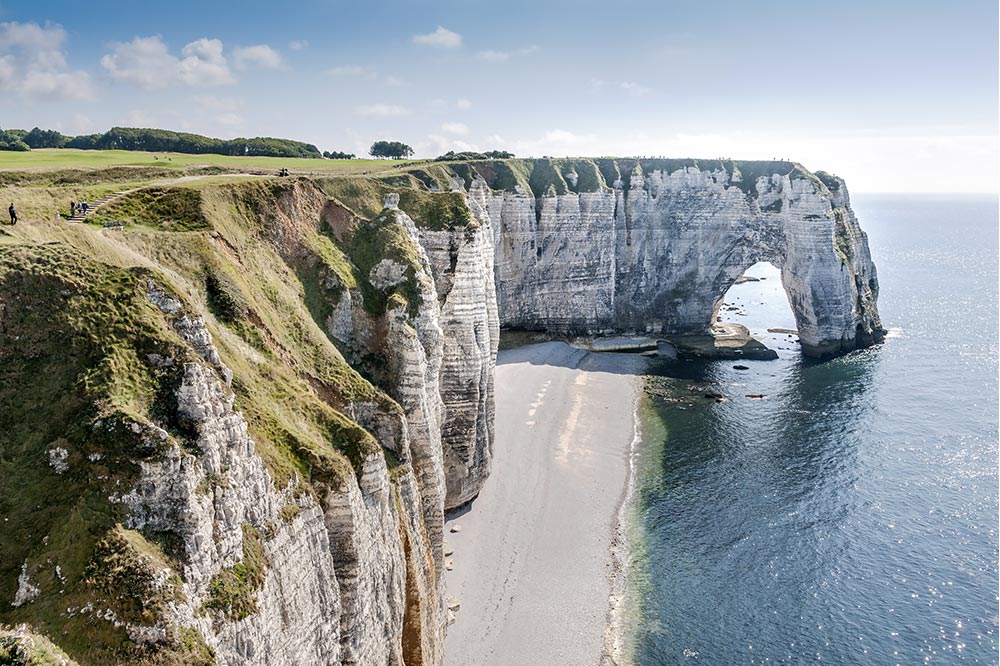 There is another exceptional site you ought to discover which is part of UNESCO World Heritage: the Mont Saint-Michel and its bay. This little gem, part of our heritage, is the last step of this hiking trail, weaving along Cotentin's coastline (GR223). A 446km-long journey from the D-Day landings' historical beaches to the bay of Mont Saint-Michel where you can see a stunning tide show. Think about checking the tide times to fully enjoy it. If you don't already have your indicating device, it is time to fall for one of our tide clocks, your best ally for your seaside outings.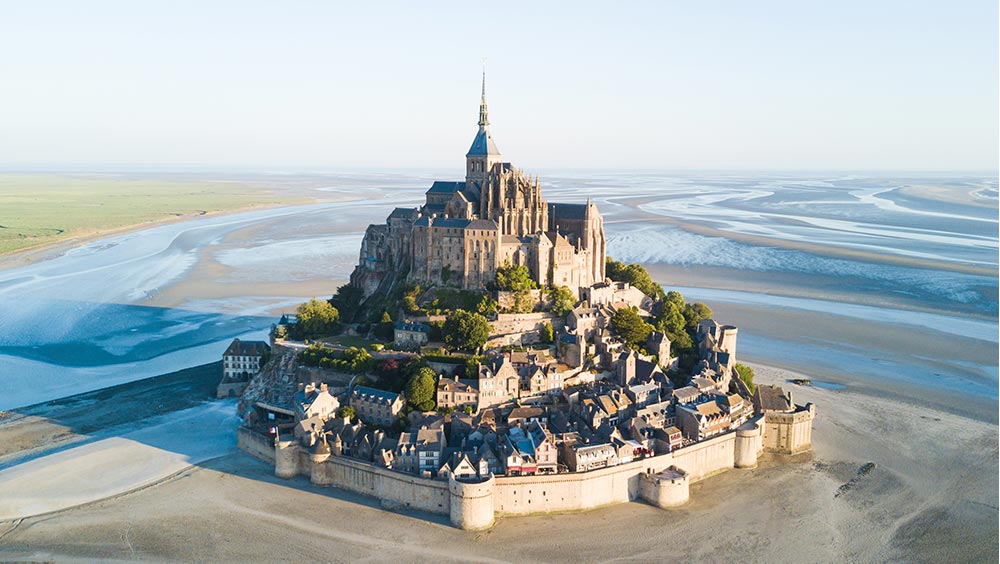 It is up to you to choose the landscapes that will form the pattern of your enjoyable coast hikes.
Exceptional hikes along the coasts of Brittany and Vendée
Walking 1km will wear your shoes out… So, you had better wear your best hiking shoes if you think of roaming the West of France and its charming coasts.
Discover all of Brittany's beauty by walking along the Sentier des Douaniers, the well-known GR34, which is 2,000km long from Mont Saint Michel (in Normandy) to Saint-Nazaire (in Loire-Atlantique). It will be a long hike so you had better choose the routes that interest you the most. You will get back there later to discover other picture-postcard scenery.
All along this trail, Breton panoramas - all equally beautiful - will unravel in front of your eyes. Cap Fréhel, Cap d'Erquy, Pink Granite Coast (from Perros-Guirec to Trébeurden), Crozon Peninsula, Pointe du Raz, Quiberon's wild coast and many more. Many incredible locations to discover along the Sentier des Douaniers. A long journey that is just fabulous from beginning to end. We understand why the Bretons are so proud of their region.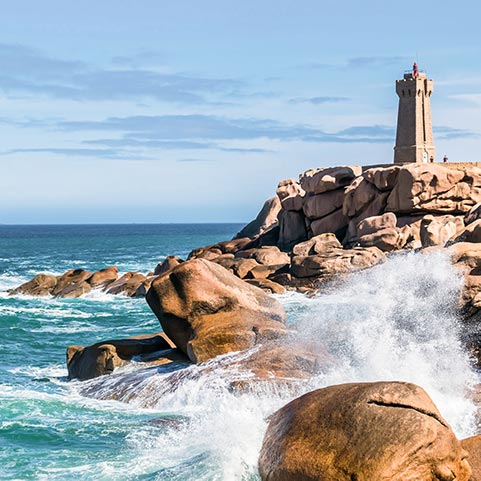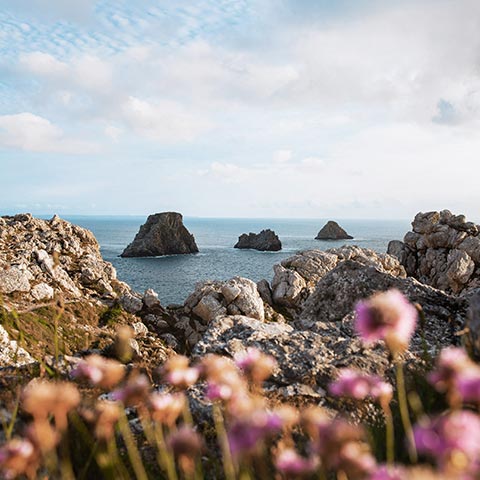 Let us now go on an exotic Vendean trip on the Atlantic coast! We are now heading off the coast of Vendée onto the beautiful Island of Yeu. You will fall in love with the variety of landscapes: steep cliffs, rich flora, sandy beaches and wild creeks. Many paths will show you the beauty of this island on the Atlantic coast.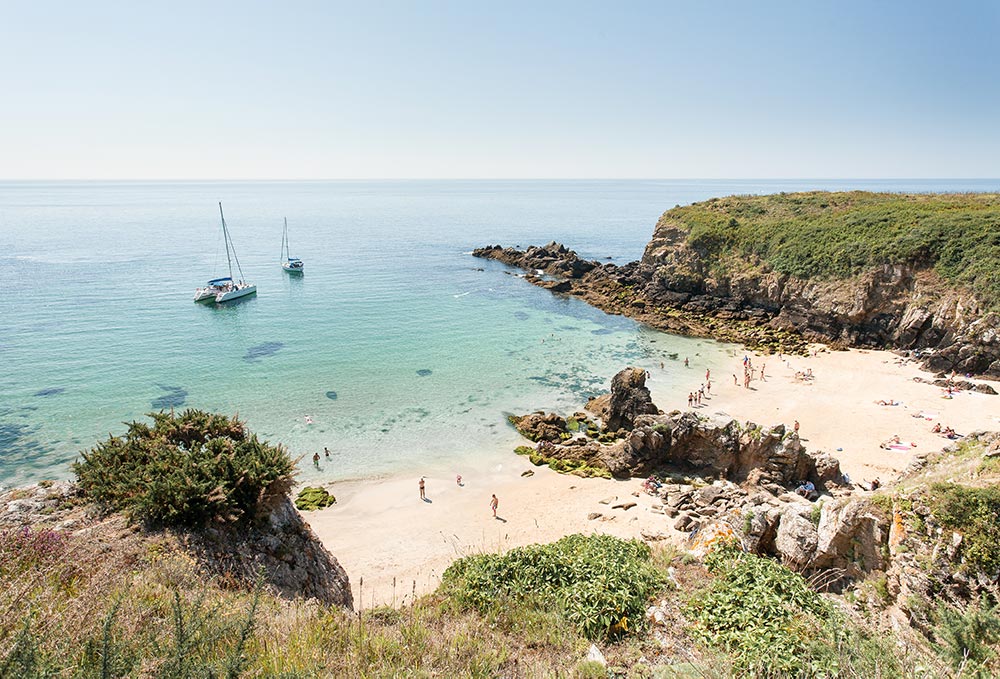 Tempted by a little walk along the Vendean ledge? This 3km-long seaside hike, between Saint-Hilaire-de-Riez and Saint-Gilles-Croix-de-Vie, will allow you to discover stunning locations like Trou du Diable or 5 Pineaux (or 5 Moines) which are sites rich in legends.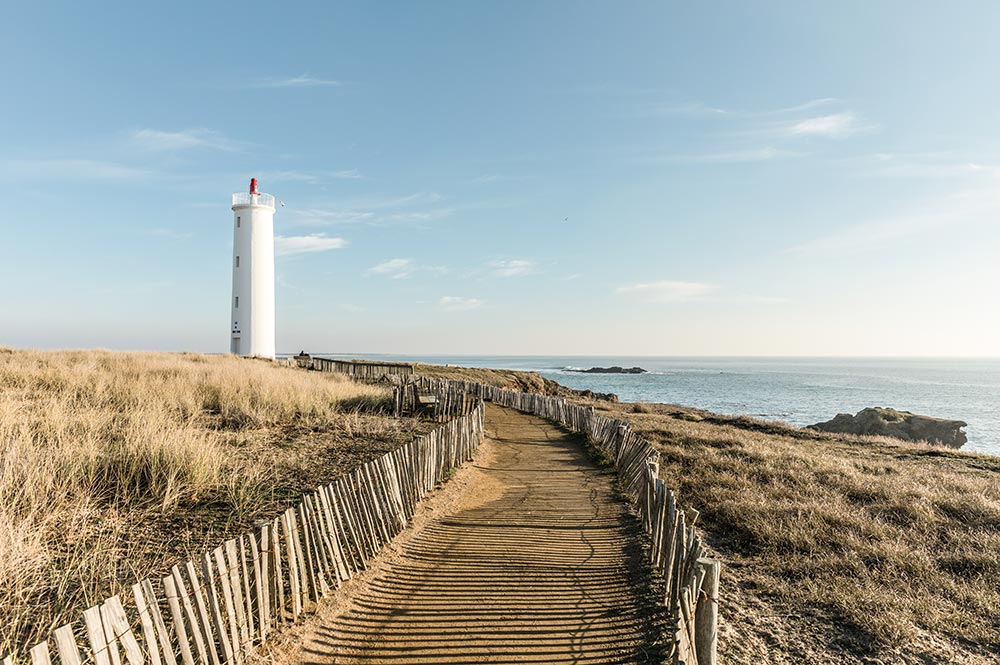 (Re)discover the Aquitaine coast through must-do hikes 
How could we possibly talk about the Atlantic coast without mentioning the South-West and its coastline full of wonders. A beautiful region where we enjoy trudging!
From Charente-Maritime to French Basque Country, the seaside is full of gems so you should go and explore it as soon as possible. Get your best walking sticks and roam the numerous paths of Île de Ré. Enjoy the beauty of its salt marshes, the Baleines lighthouse, its nature reserve and the must-see Vauban fortifications (part of UNESCO World Heritage). The other preserved islands of Charente-Maritime will also charm you.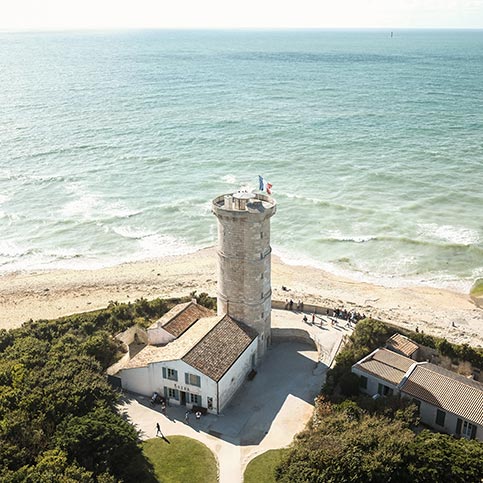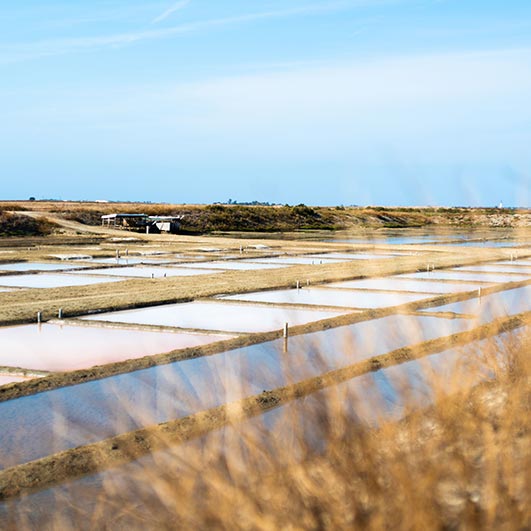 You cannot get to Nouvelle-Aquitaine without going through Gironde and climb the famous Dune of Pilat, the highest dune in Europe (102-metre high). An exceptional location with its unique view on the Bay of Arcachon and Banc d'Arguin. A staggering scenery that you will not regret, despite your tired muscles. If you still have some strength left in your legs, why not roam the dune's crest (3km-long) and enjoy the lovely landscape between pine trees and the ocean. You might fancy having a swim at the bottom of the dune… Beware, you will have to climb it all up again.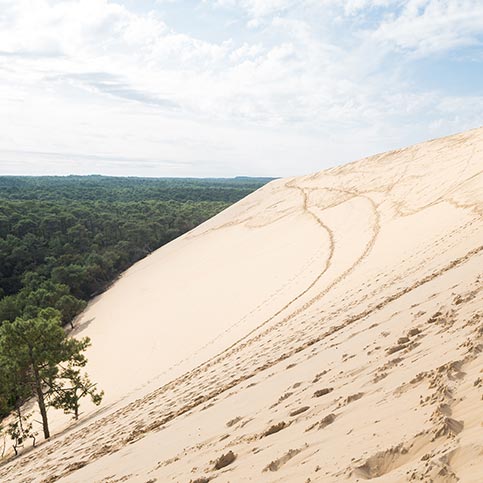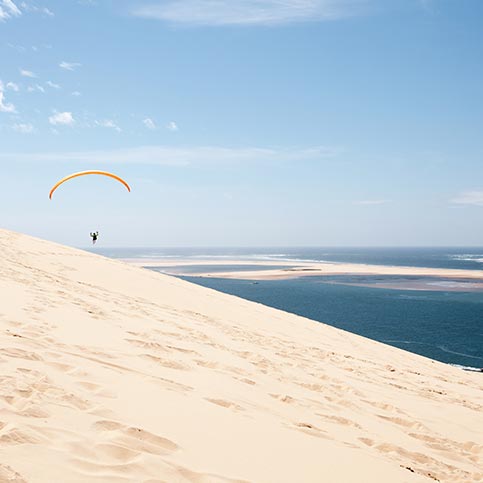 In our own region too, the Landes, many fabulous hikes are awaiting. Let us head off to the heart of the Landes' little Amazon: Courant d'Huchet and its nature reserve. Be marvelled by this exceptional and totally exotic landscape with its lush vegetation and wild fauna. Follow the river until its mouth to enjoy a stunning panorama between dunes, ocean and pine forest.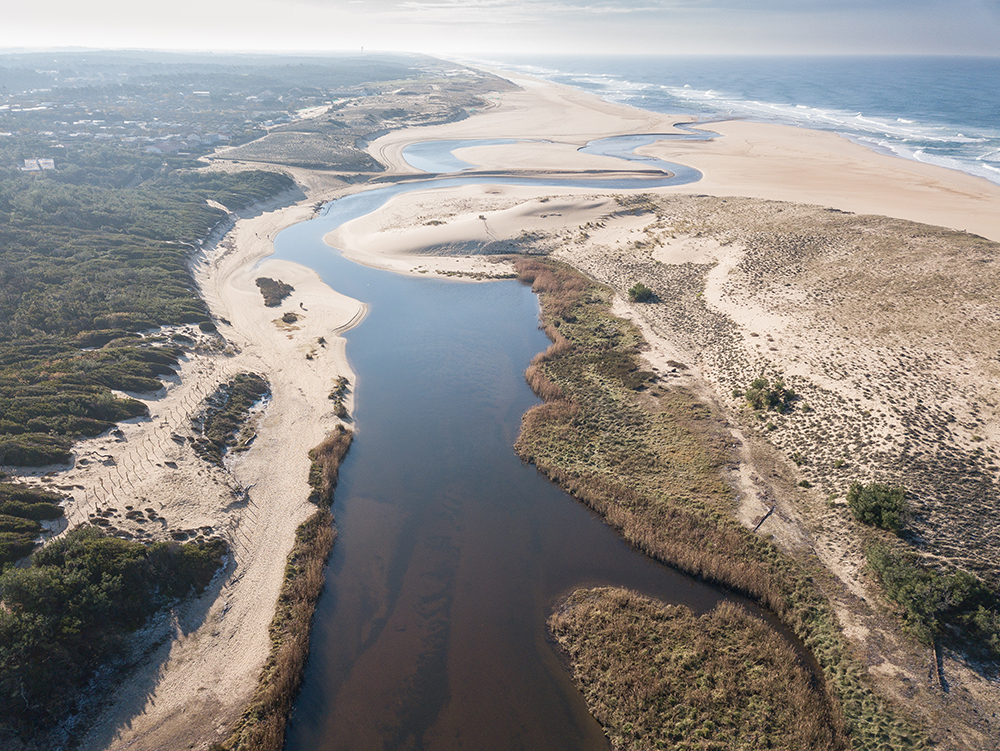 Let us end our walking journey in the French Basque Country with its walking trails. To fully enjoy the landscape of the famous Basque coasts, we suggest you take the coastline trail, the must-do French Basque Country trail from Bidart to Hendaye (25km-long). This magical hike on the edge of the cliffs will give you, all along its route, a staggering view on the mountains and ocean. A breathtaking panorama! Saint-Jean-de-Luz Bay, Abbadia domain and the emblematic rocks of Hendaye Bay will make your walk memorable.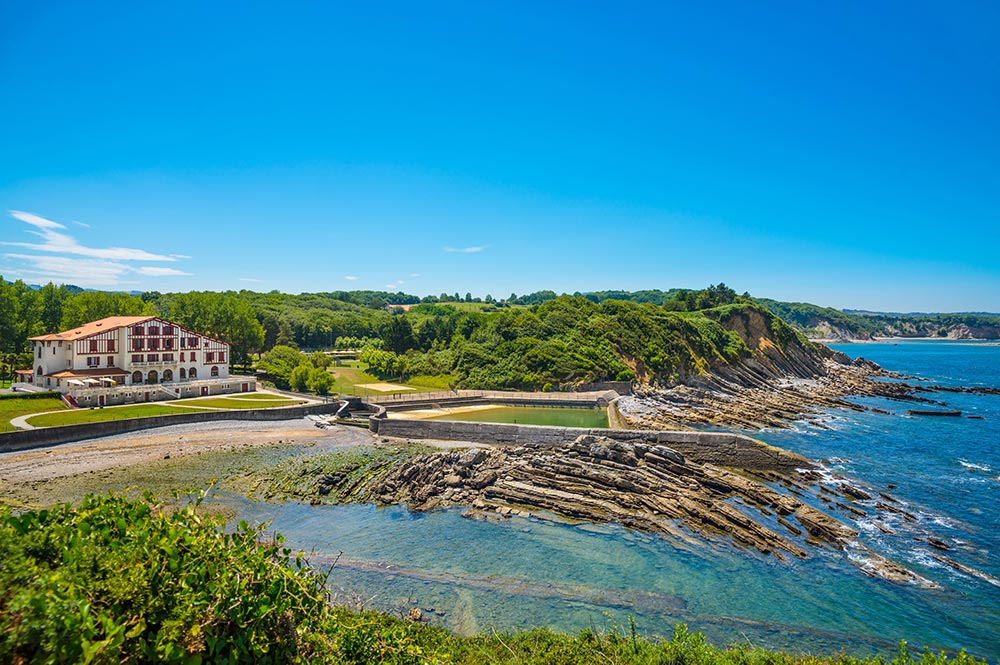 What about you? What is the most beautiful hike you have ever had on the Atlantic coast?