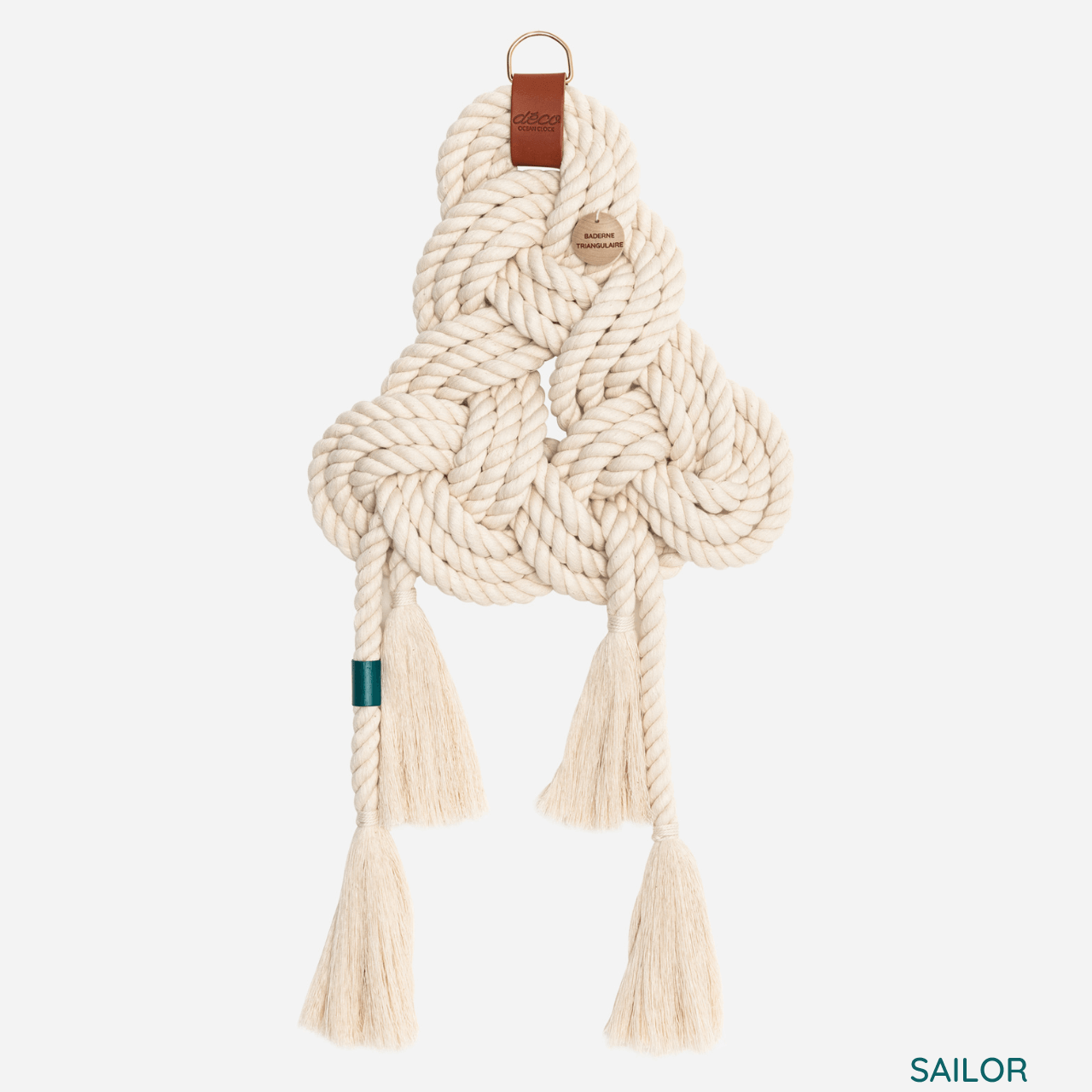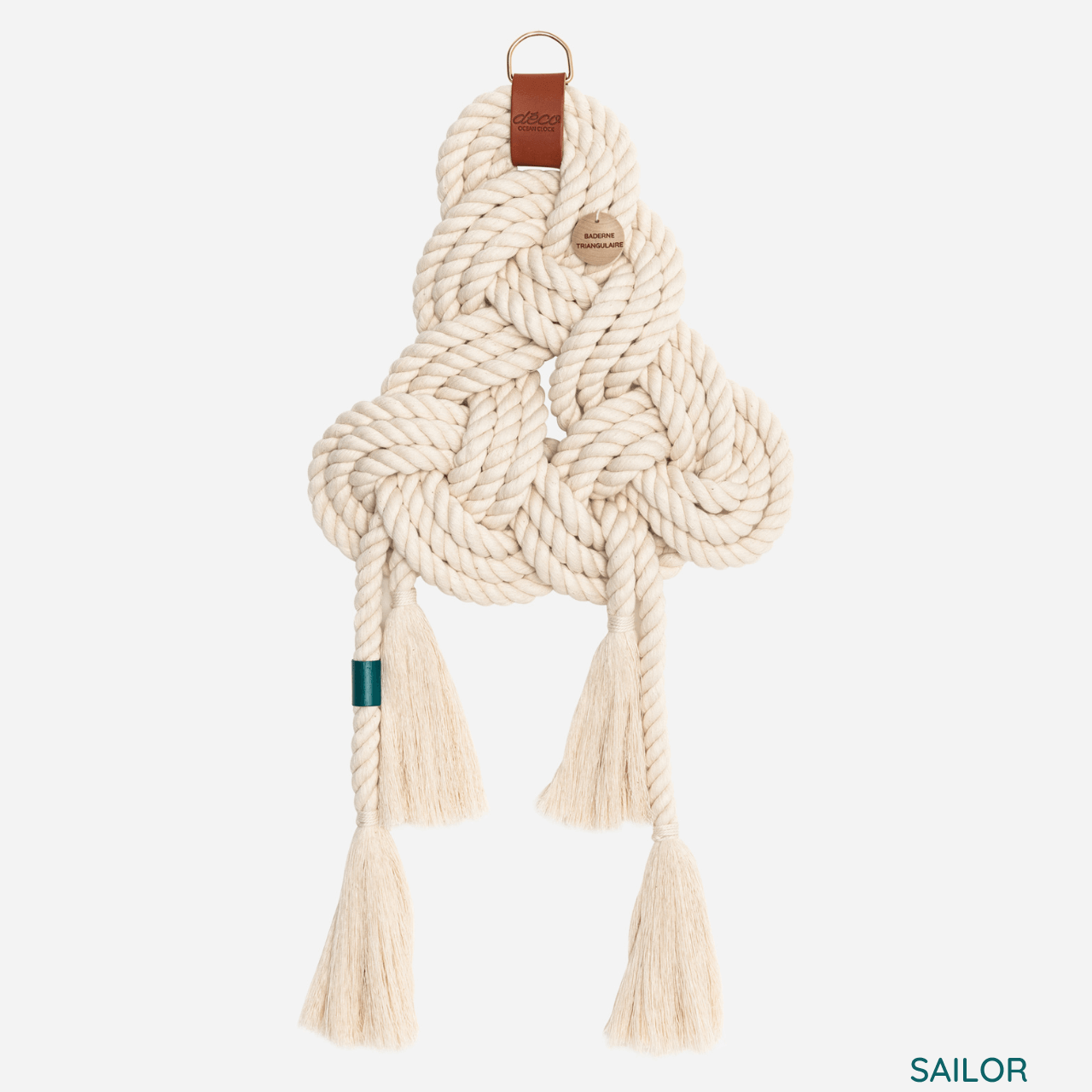 Decorative sailing knot Chafing mat
Add a touch of originality to your interior with this well-designed reef knot!
Its entanglements and natural elements will bring the style and modernity that your walls need.
The triangular Chafing Mat was originally a sailing knot that looked like a thick braid made of old cordages. Its purpose was to protect the deck from both humidity and rubbing with other objects.
Ocean Clock created this unique deco object, entirely handmade, using fine materials for the prettiest effect.
Weight

0.5 kg / 1 lb

Length of the knot

55 cm / 21 inches

Width of the knot

27 cm / 10 inches

Cordage

Organic and biodegradable natural cotton rope, from the Netherlands.

Leather

Stamped natural leather made in France

Accessories

Brass buckle made in Italy. Metal ring made in Germany, painted and varnished in our worshop.

Category

Sailing knot
This nautical knot, made in France and available online, was created by our very attentive team who is always eager to offer you fine decoration objects.
In our Hossegor workshop, we took the time to meticulously select the finest materials in order to offer you a top-quality product.
This chafing mat was braided with a rope, in high-quality natural fibres, made in Holland. The engraved wood label blends perfectly well with the rope's nude tint, and the metal ring painted by us provides just the right warmth and pep.
The deco collection by Ocean Clock offers for sale a wide range of seaside-inspired objects, therefore you may combine this chafing mat with another decorative reef knot or even a tide clock.
An original and trendy interior is awaiting!
Thanks to its sober design and being available in six colours (red, black, white, turquoise, navy blue or peacock blue), you will be able to hang this modern decoration object very easily in your house or apartment.
Alone on a coloured wall, or combined with another product from our range on a white wall, the possibilities and endless.
The natural tones of this sailor knot will perfectly suit a cosy atmosphere inside a bedroom or in a bohemian-style living room suggestive of travel. What are you waiting for to buy it?