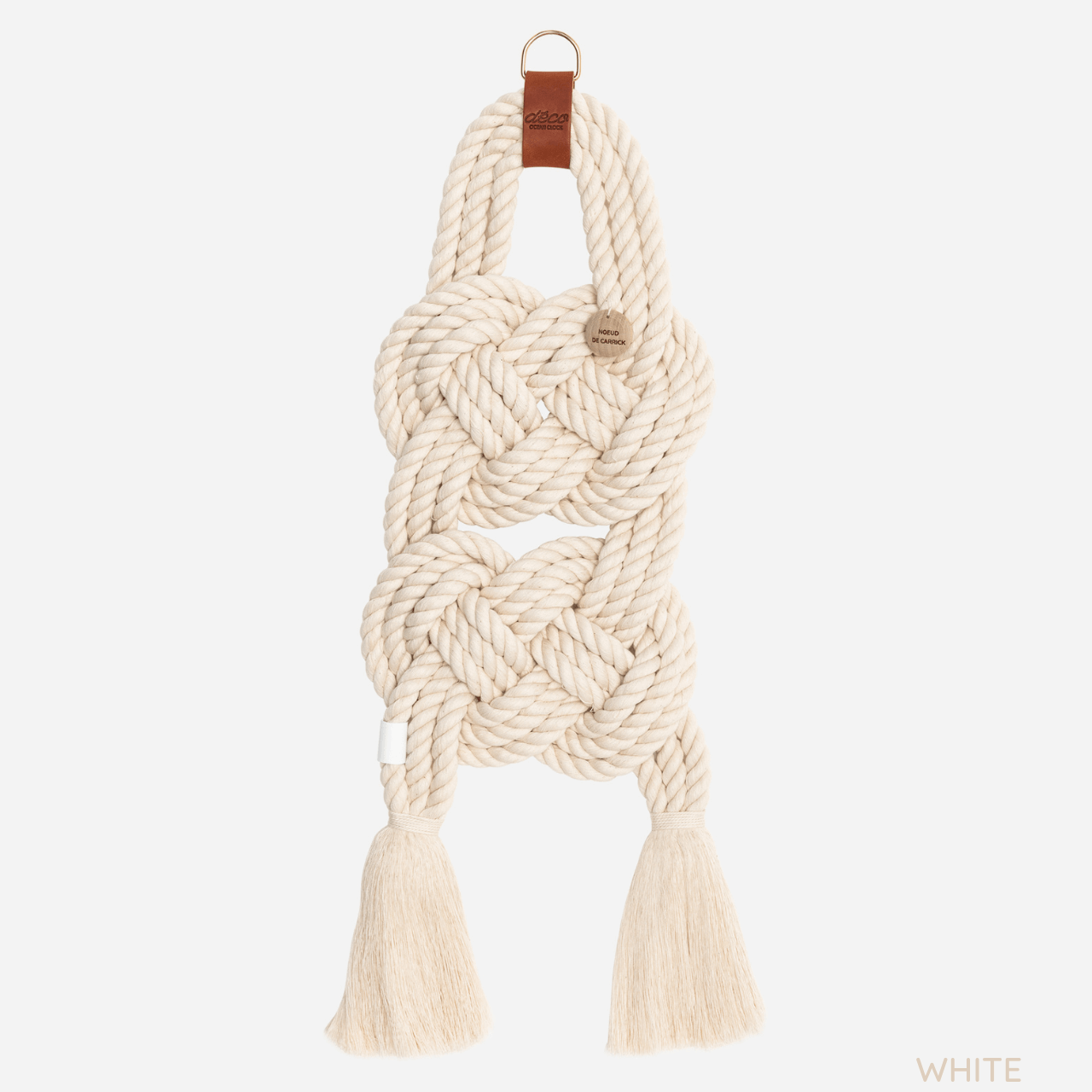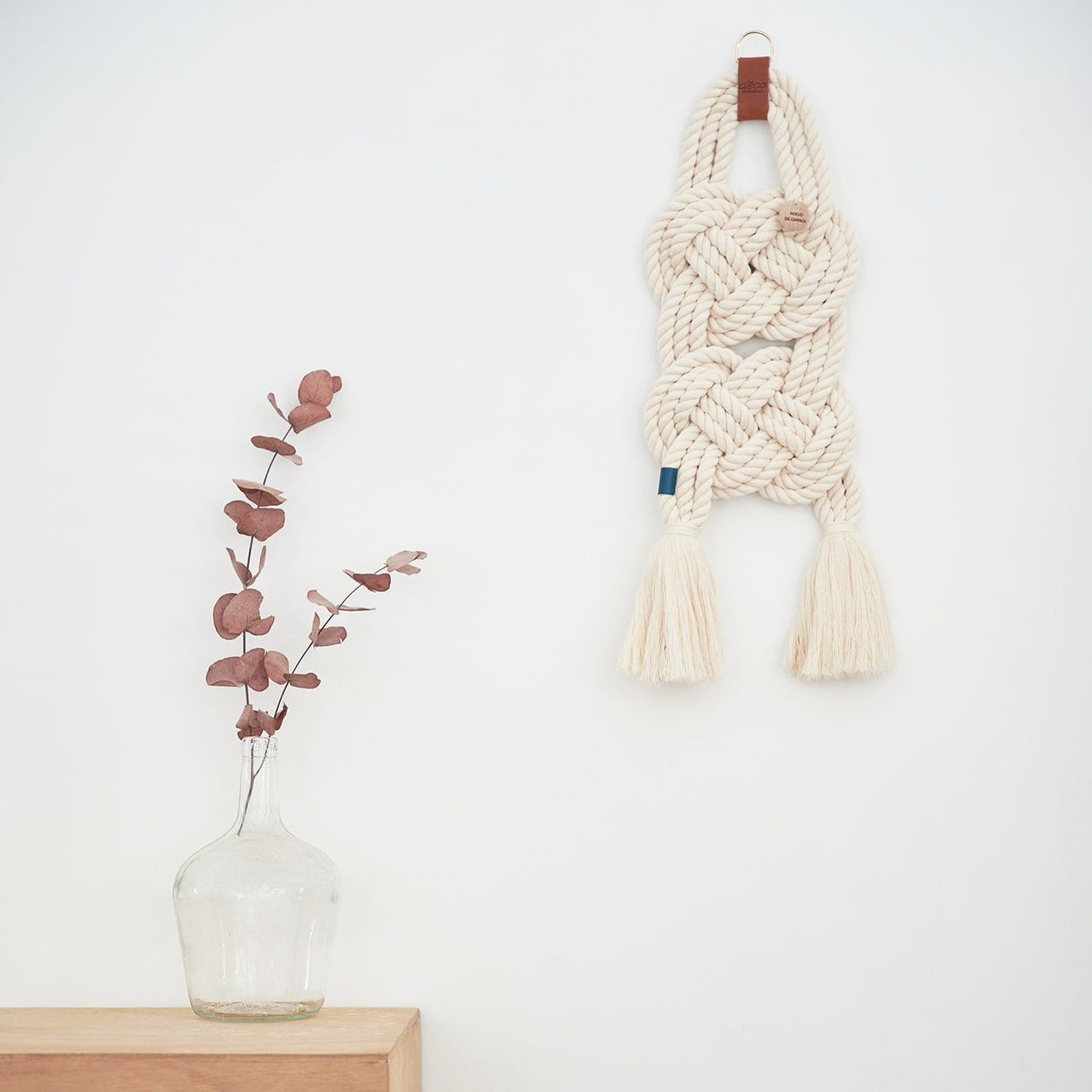 Decorative sailing knot Double Carrick
Weight

0.7 Kg / 1.5 lbs

Length of the knot

65 cm / 25 inches

Width of the knot

21cm / 8 inches

Cordage

Organic and biodegradable natural cotton rope, from the Netherlands.

Leather

Stamped natural leather made in France

Accessories

Brass buckle made in Italy. Metal ring made in Germany, painted and varnished in our worshop.
Validated customer reviews