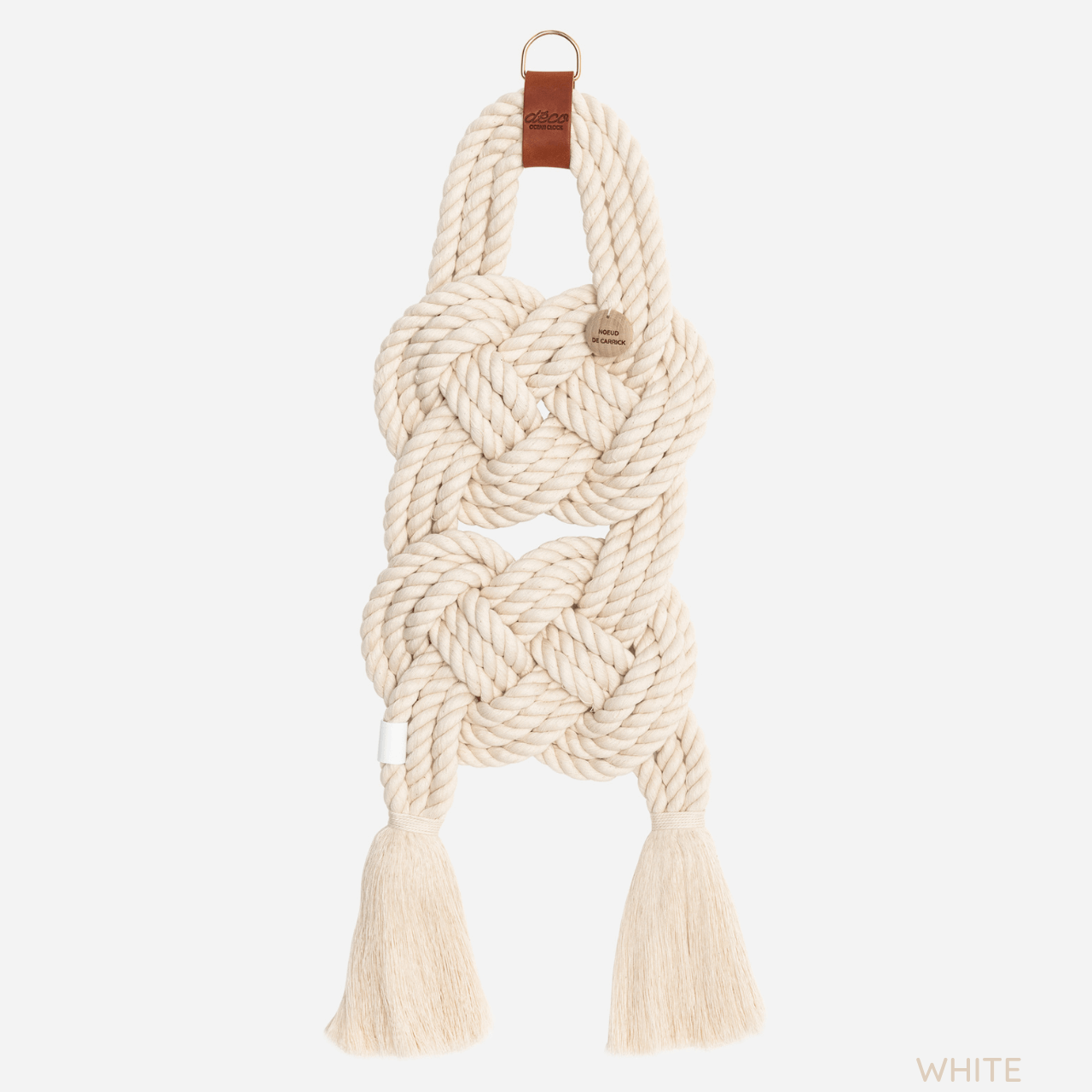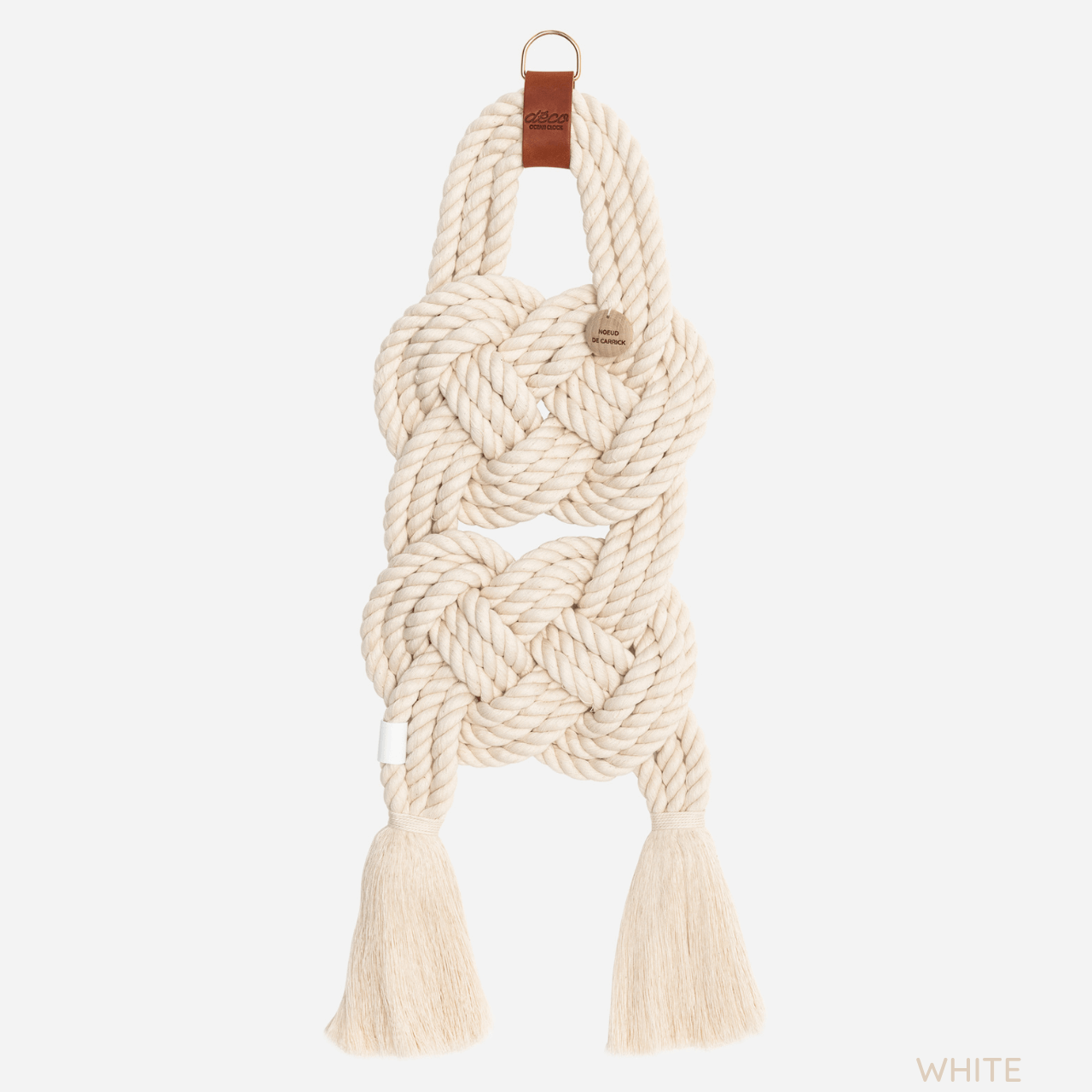 Decorative sailing knot Double Carrick
Let naturalness get inside your home with this well-designed refined wall decoration.
Even if reef knots are not your specialty, you have probably already seen a Carrick knot. A big classic that draws curiosity because of its natural aesthetic appeal and knotting.
It is the symmetry obtained from the way its strands criss-cross that makes it the "perfect knot".
Traditionally, the Carrick knot is especially used for noble tasks such as anchor mooring or watercraft towing.
At Ocean Clock, it is its very decorative "criss-cross" style that struck us and made us decide to revisit it in a modern and original way.
Weight

0.7 Kg / 1.5 lbs

Length of the knot

65 cm / 25 inches

Width of the knot

21cm / 8 inches

Cordage

Organic and biodegradable natural cotton rope, from the Netherlands.

Leather

Stamped natural leather made in France

Accessories

Brass buckle made in Italy. Metal ring made in Germany, painted and varnished in our worshop.

Category

Sailing knot
This sailing knot was made within our workshop, located in Hossegor. The entire team was very committed to finding the finest and best quality materials in order to offer for sale a very smart product.
The rope, made in Holland, is exclusively made in organic cotton. We like its pure and soft colour, its stability and the finishing of the pompoms, once the fibre is combed.
Every detail was meticulously chosen in order to offer a unique object. The natural colours were enhanced by the wood label and leather hook (both made in France) that perfectly match the cordage tint of this braided knot.
So you may combine it with another decoration object of our deco range by Ocean Clock, a small metal ring painted by us was added to it.
Whether your interior has a modern industrial style, in nude tones for a more bohemian or Scandinavian style, you will find among the six colourings, available online, a variation of the deco knot you need.
Buy your favourite colour and hang this double Carrick sailor knot on you living room's walls and you will feel as if you were on holidays at the seaside.