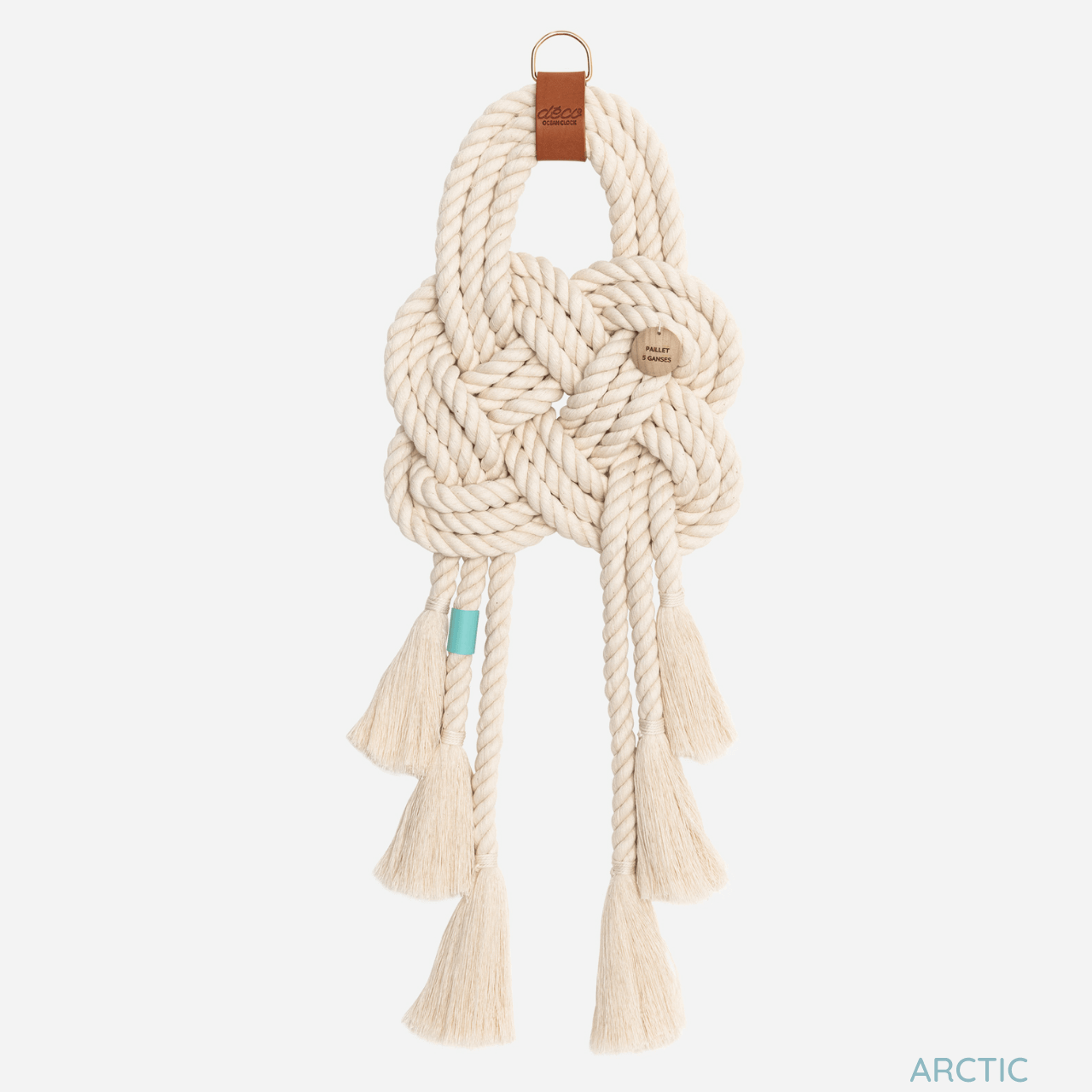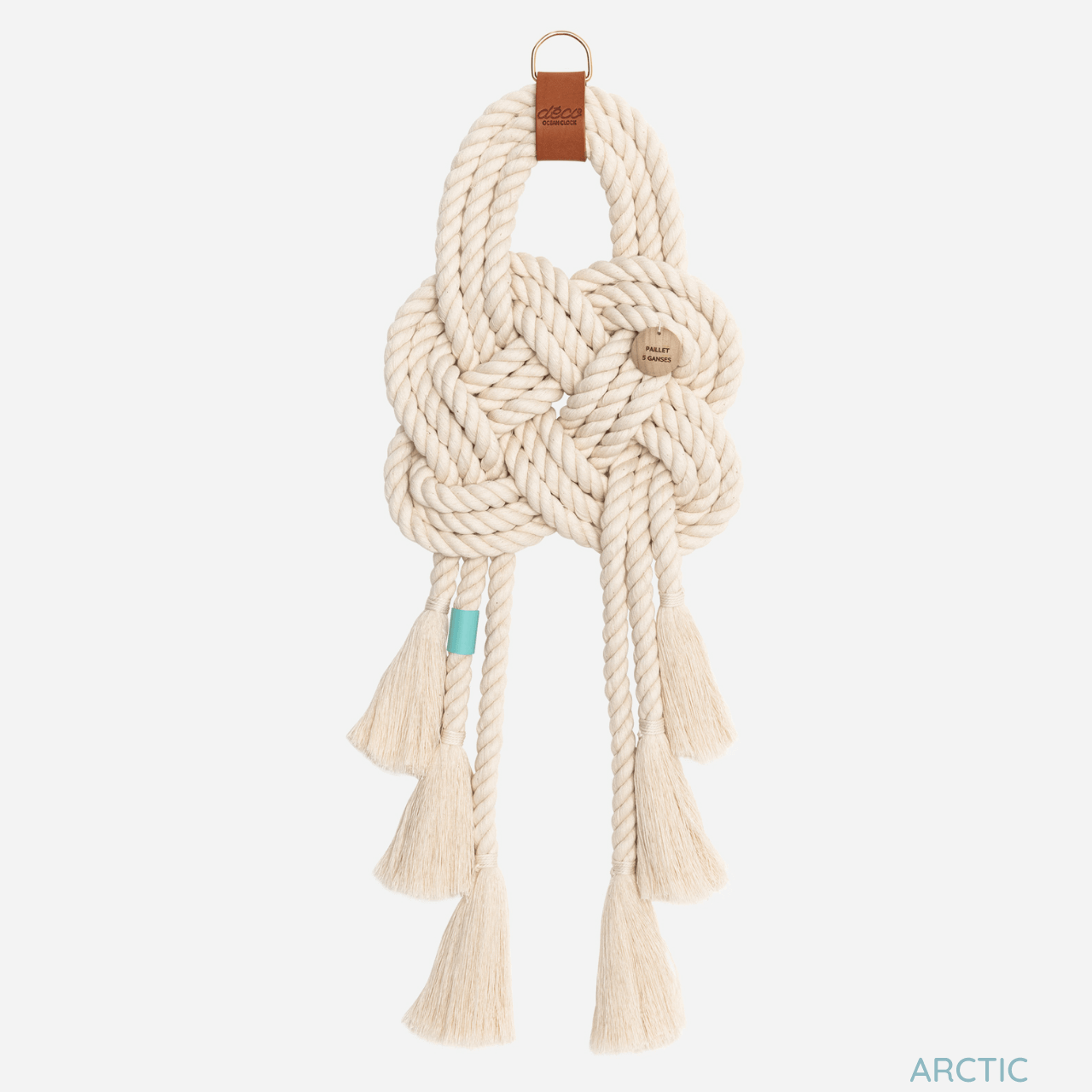 Decorative sailing knot Collision mat
Add some texture to your walls with this incredibly decorative nautical knot.
You may see two intertwined hearts, a butterfly or even a cloud, which proves that this five-braid collision mat reef knot will leave no one indifferent.
Traditionally used to protect ship decks from pulley shocks, Ocean Clock has revisited this knotting and made a modern wall version out of it.
Made lying flat, this reef knot has a natural aesthetic appeal thanks to its four-braid circular interlaces.
Its layered pompoms give it a unique design and make it obviously very original.
Weight

0.5 kg / 1lb

Length of the knot

60 cm / 23 inches

Width of the knot

22 cm / 8 inches

Cordage

Organic and biodegradable natural cotton rope, from the Netherlands.

Leather

Stamped natural leather made in France

Accessories

Brass buckle made in Italy. Metal ring made in Germany, painted and varnished in our worshop.

Category

Sailing knot
At Ocean Clock, we pay attention to details! Our team has left nothing to chance regarding the design and making of this nautical knot.
Width of the rope, length of pompoms, location of the wood label and painted metal ring, everything was meticulously studied. Therefore, we are proud to present a fastidiously-made product that will adorn your interior with panache.  This five-braid collision mat, just like all the deco objects from the collection by Ocean Clock, was tied by us in our workshop in Hossegor.
Leather made in France, cotton cord twisted in Holland, brass buckle made in Italy… Each material was selected to offer you, online, an object entirely handmade and of high quality.
This five-braid collision mat sailing knot, available online, can be found in six colourings. Therefore, you will be able to easily combine it with other reef knots of our deco range by Ocean Clock like the Sling model for instance.
As its variations use colours already used in the other products of the brand, you will be able to easily hang your braided knot next to your tide clock or your paddle. Whether you have the Sailor model or Marine one, choose a deco knot of the same colour to create the most original wall deco.