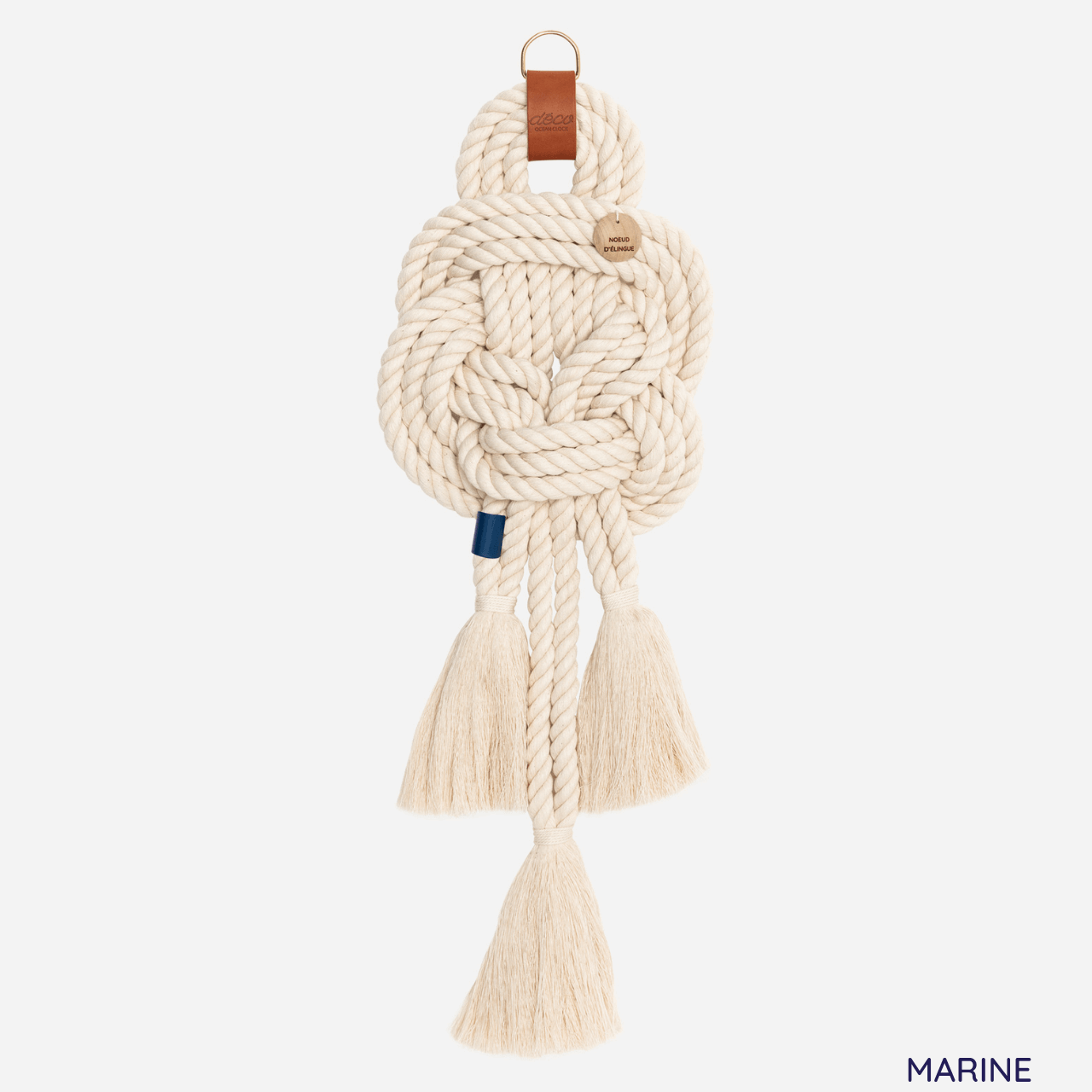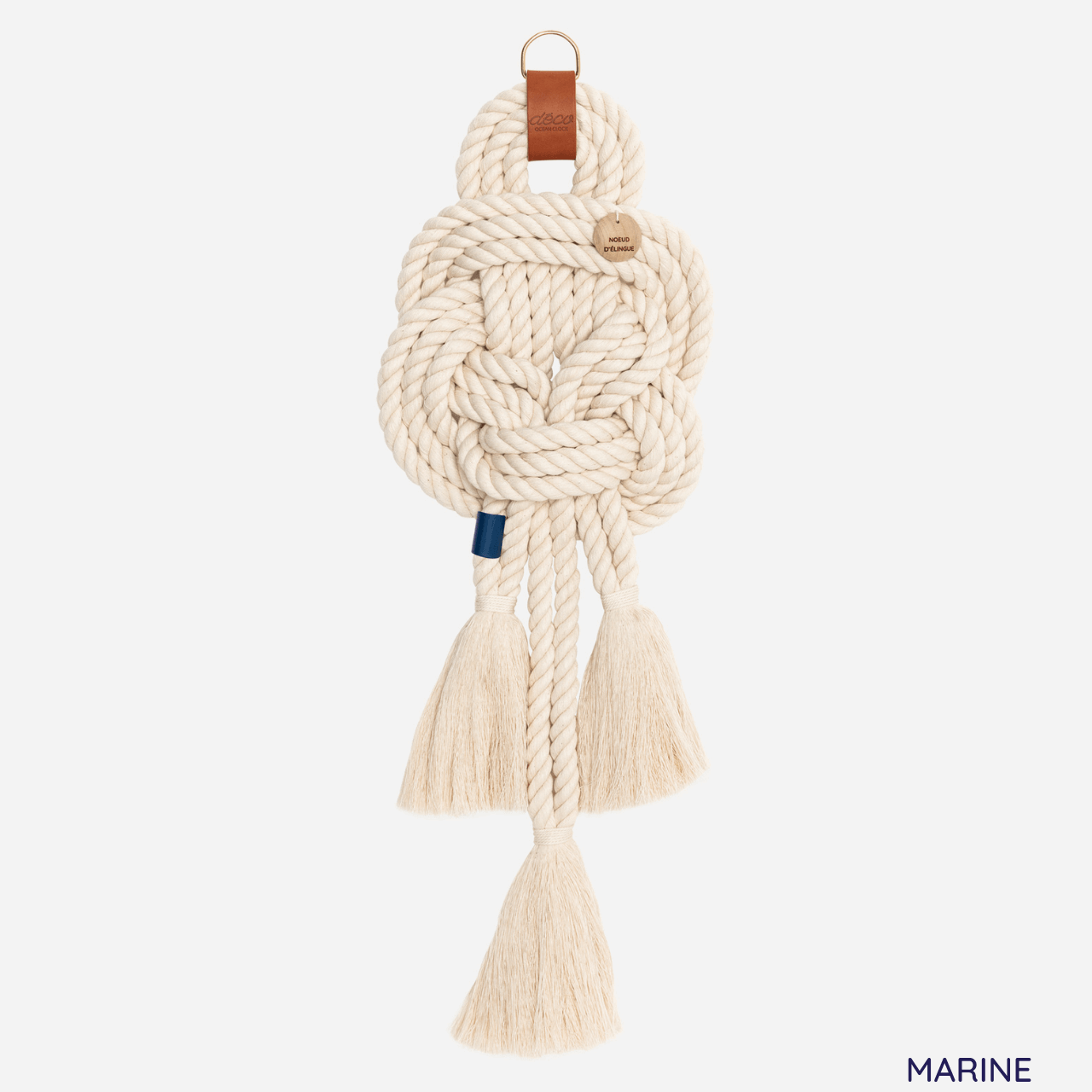 Decorative sailing knot Bottle Sling
Essential in the nautical world, opt for the Sling reef knot available for sale on our website and extend your holidays with this unique decoration. 
This nautical knot was originally used to lift heavy loads. Today, called "bottle knot", it is used by sailors to attach bottles put in the wake to cool down.
Whatever it is used for, what we like about it at Ocean Clock is its aesthetic appeal.
To offer you a trendy version of it we have opted for fine materials and lovely finishing touches. Eventually, we have managed to obtain a very original and modern decoration object that will bring back summer memories.
Weight

0.5 kg

Length of the knot

68 cm

Width of the knot

20 cm

Cordage

Organic and biodegradable natural cotton rope, from the Netherlands.

Leather

Stamped natural leather made in France

Accessories

Brass buckle made in Italy. Metal ring made in Germany, painted and varnished in our worshop.

Category

Sailing knot
All in length and asymmetrical, the Sling nautical knot is just as captivating with its interlaces that remind us of the G clef.
In Hossegor, in the South-West of France, the Ocean Clock team is proud to have revisited this traditional sailor knot and created a fine and well-designed wall deco object.
In the making, the biggest attention was paid to the choice of materials and textures. The natural rope in organic cotton, cognac leather made in France and wood label engraved by us are all the ingredients necessary to give some refined and raw spirit to this object.
A discreet colour touch, but dear to the brand, was added with a hand-painted metal ring, which gives to this braided knot a unique design and identifiable style. 
Inside a living room, bedroom or entrance hall, thanks to its brass buckle you will be able to hang this decorative reef knot wherever you want.
Create the atmosphere of your choice thanks to the six colours available online: red, black, white, peacock blue, navy blue and turquoise.
Bolder than blue tones, buy the red moon version with its ring painted in red brick colour. A tint that will remind you of lifebuoys or traditional half-timbering of Norman houses.