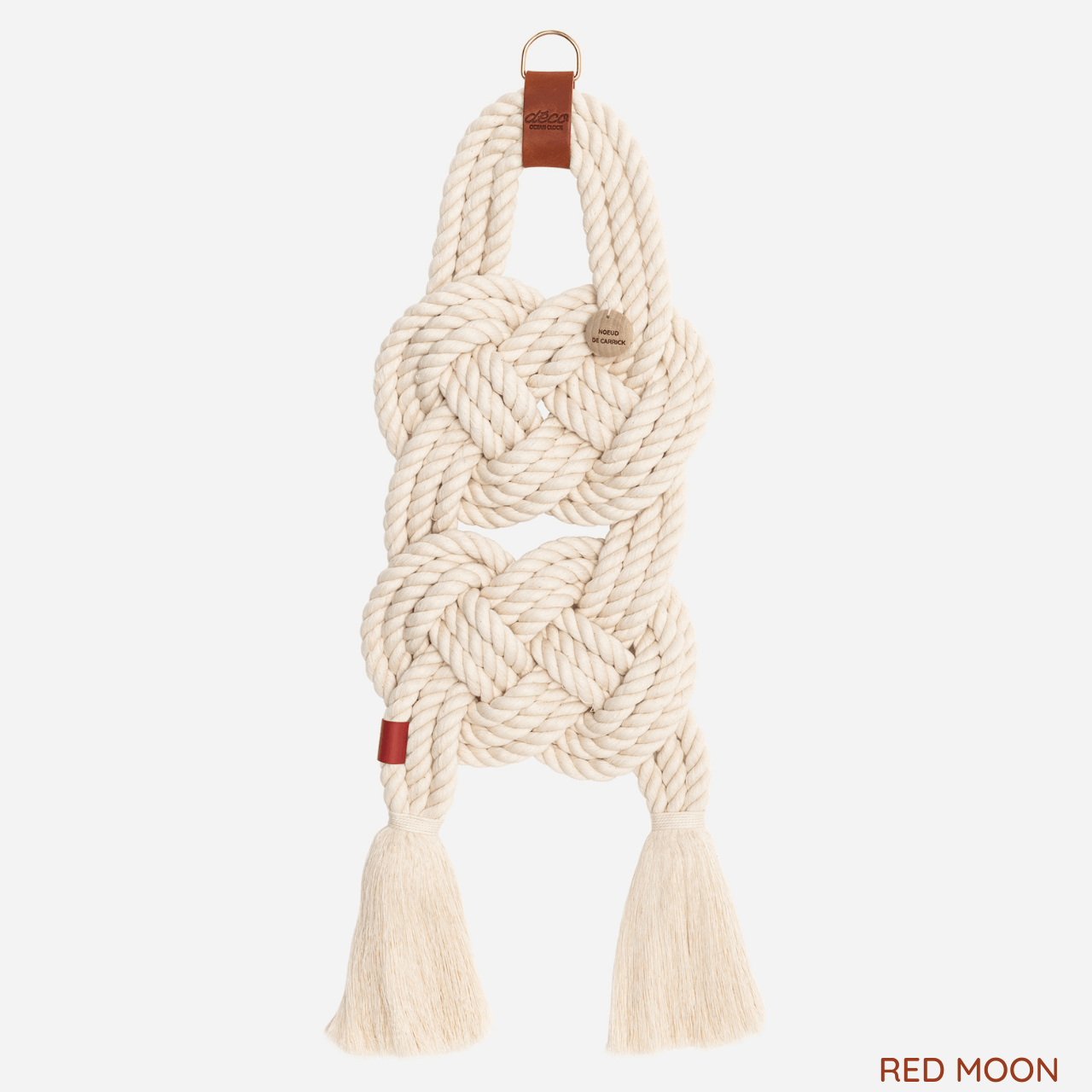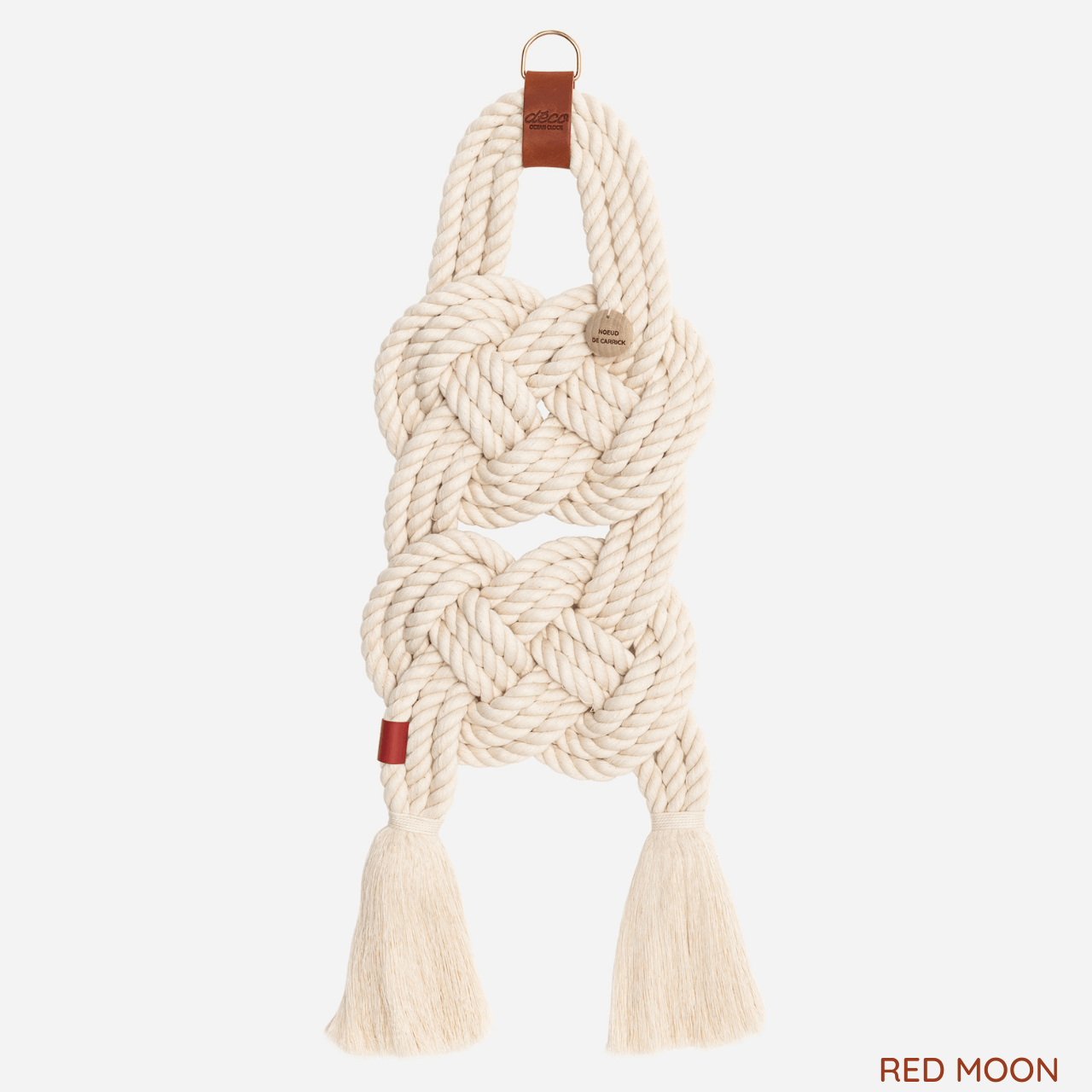 Decorative sailing knot Double Carrick
Give in to the call of the sea by letting get inside your living space a unique object that will enhance your interior.
If you love seaside-style decoration, this double Carrick knot is the decoration object you need.
This Carrick knot is probably the most famous reef knot. Its name is likely to come from an Irish ship called "Carrick". The way its strands are criss-crossed makes it naturally decorative and modern, so understandably our team had the idea to revisit it.
In order to enhance it, we have chosen to offer for sale a double version of it so you may appreciate its natural aesthetic appeal even more.
Weight

0.7 Kg / 1.5 lbs

Length of the knot

65 cm / 25 inches

Width of the knot

21cm / 8 inches

Cordage

Organic and biodegradable natural cotton rope, from the Netherlands.

Leather

Stamped natural leather made in France

Accessories

Brass buckle made in Italy. Metal ring made in Germany, painted and varnished in our worshop.

Category

Sailing knot
The Ocean Clock team, known for its fastidiousness and attention to details, made this reef knot in its workshop located in the South-West of France.
Made with a rope in organic cotton and natural fibres, this product will appeal to you thanks to its generous length, long pompoms, hand-painted and hand-varnished metal ring, and the embossed made-in-France leather strap.
In order not to forget its name, we delicately attached to it  a pretty wood label made in France with the words "Carrick knot" engraved on it.
Thanks to its large brass buckle, you can easily hang it wherever you want.
All the attention we paid to its creation and choice of materials make it unquestionably a well-designed wall deco object that will perfectly match the other products of the range available online.
If you already have an Ocean Clock tide clock or classic clock, dare an original mix and match by combining it with a double Carrick knot of the same colour. Find the perfect colour for your sailor knot from our 6 available colours (white, black, navy-blue, turquoise, peacock blue, red).
The rope, wood and leather give to this deco knot a genuine character that will add a touch of simplicity and naturalness that your cosy nest is missing. Ready to buy it ?