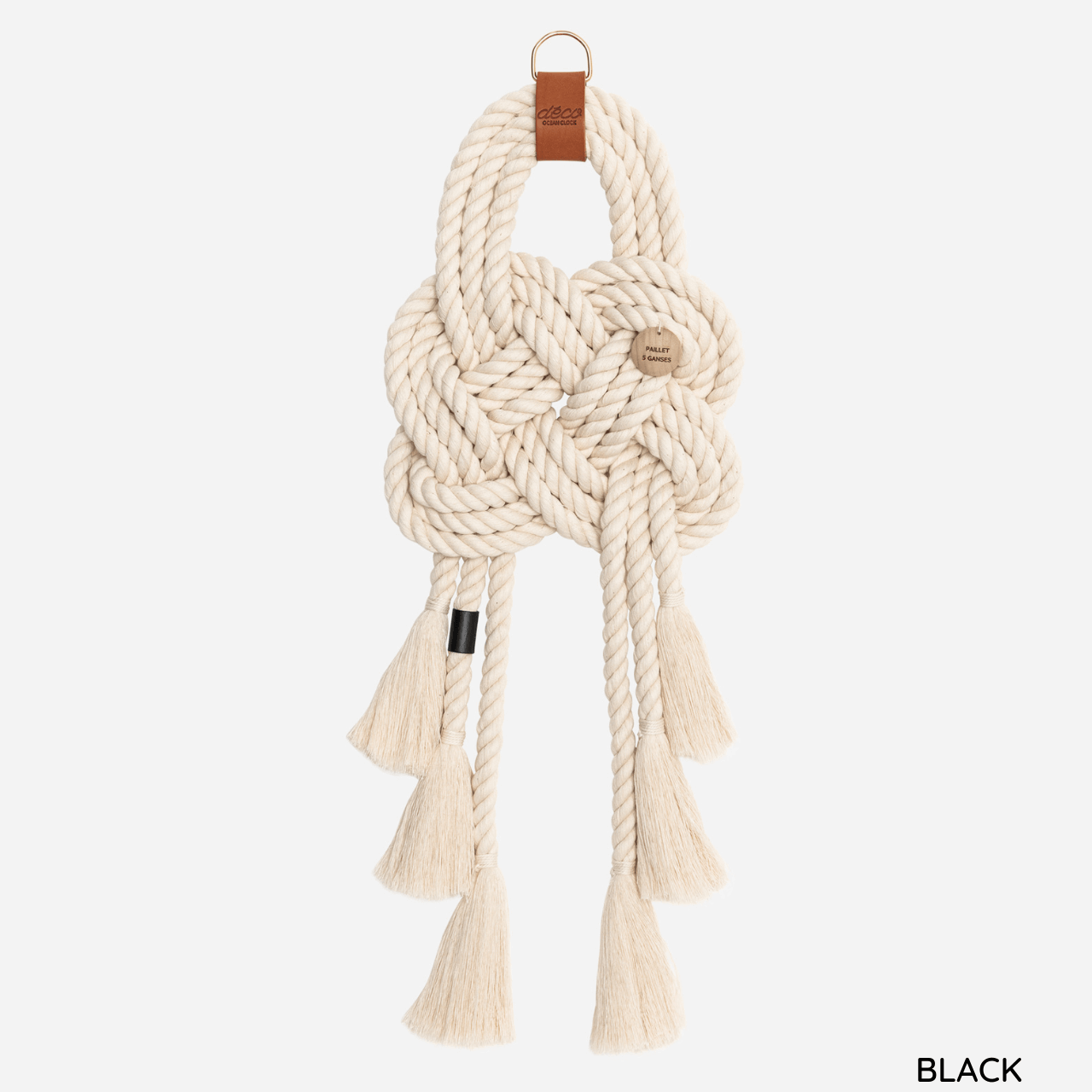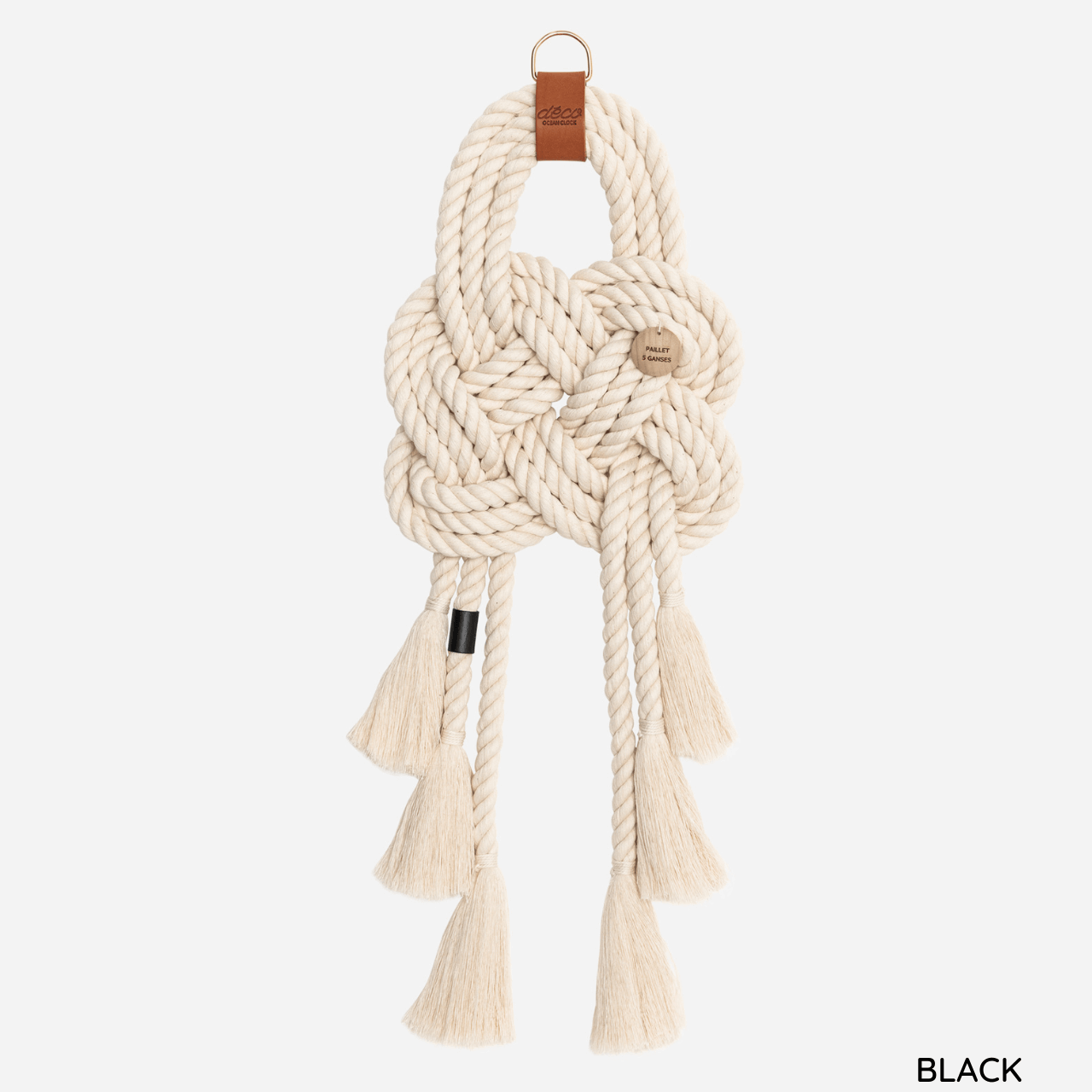 Decorative sailing knot Collision mat
Let some sea breeze get inside your interior!
Indulge yourself with this five-braid collision-mat reef knot that will add originality and softness to your deco.
Ocean Clock team's creativity has struck again!
Far from its traditional flat version, this unique-design braided knot can be hung on a wall and become a modern decoration object for a trendy seaside atmosphere.
Its pompoms of different sizes will appeal to you thanks to their texture and lovely soft and natural tint, "cosy nest" effect guaranteed.
Weight

0.5 kg / 3lb

Length of the knot

60 cm / 23 inches

Width of the knot

22 cm / 8 inches

Cordage

Organic and biodegradable natural cotton rope, from the Netherlands.

Leather

Stamped natural leather made in France

Accessories

Brass buckle made in Italy. Metal ring made in Germany, painted and varnished in our worshop.

Category

Sailing knot
It is within our workshop, located in Hossegor in the South-West of France, that this sailing knot was imagined, designed and handmade by our team.
This object gets its charm from the pretty ecru ecological cotton rope it is made of. Nonetheless, it is the small details we have added that make it so unique and original.
After tying the knot, in compliance with the rules of seamanship, we add a wood label on which its name is engraved. Then, a metal ring, in the colours of our range, is threaded into one of the pompoms. Finally, a leather loop made in France, embossed with the logo, and a brass buckle made in Italy, are placed on top of the knot so you can hang it wherever you want.
Buy online this nautical knot, with neat finishing touches, which you can hang alone or combine with either another deco knot or Ocean Clock deco object.
Natural colours are currently very trendy! Thanks to its neutral tints, this decorative reef knot will blend perfectly in a scandicraft-atmosphere living room or refined decoration bedroom.
To make it even more seasidish, do not forget to consult our other products available online such as our garlands of floats or beautiful wood oars.