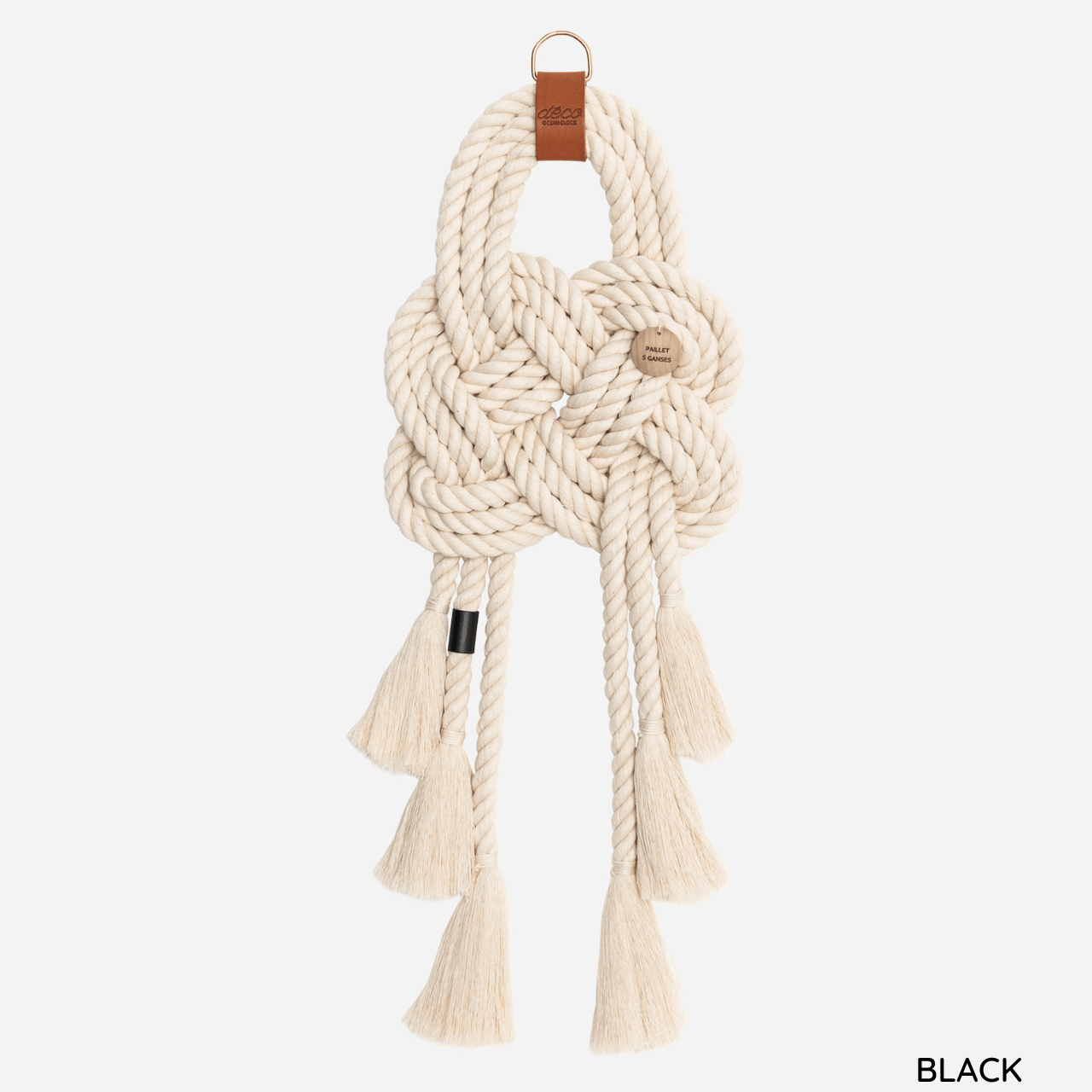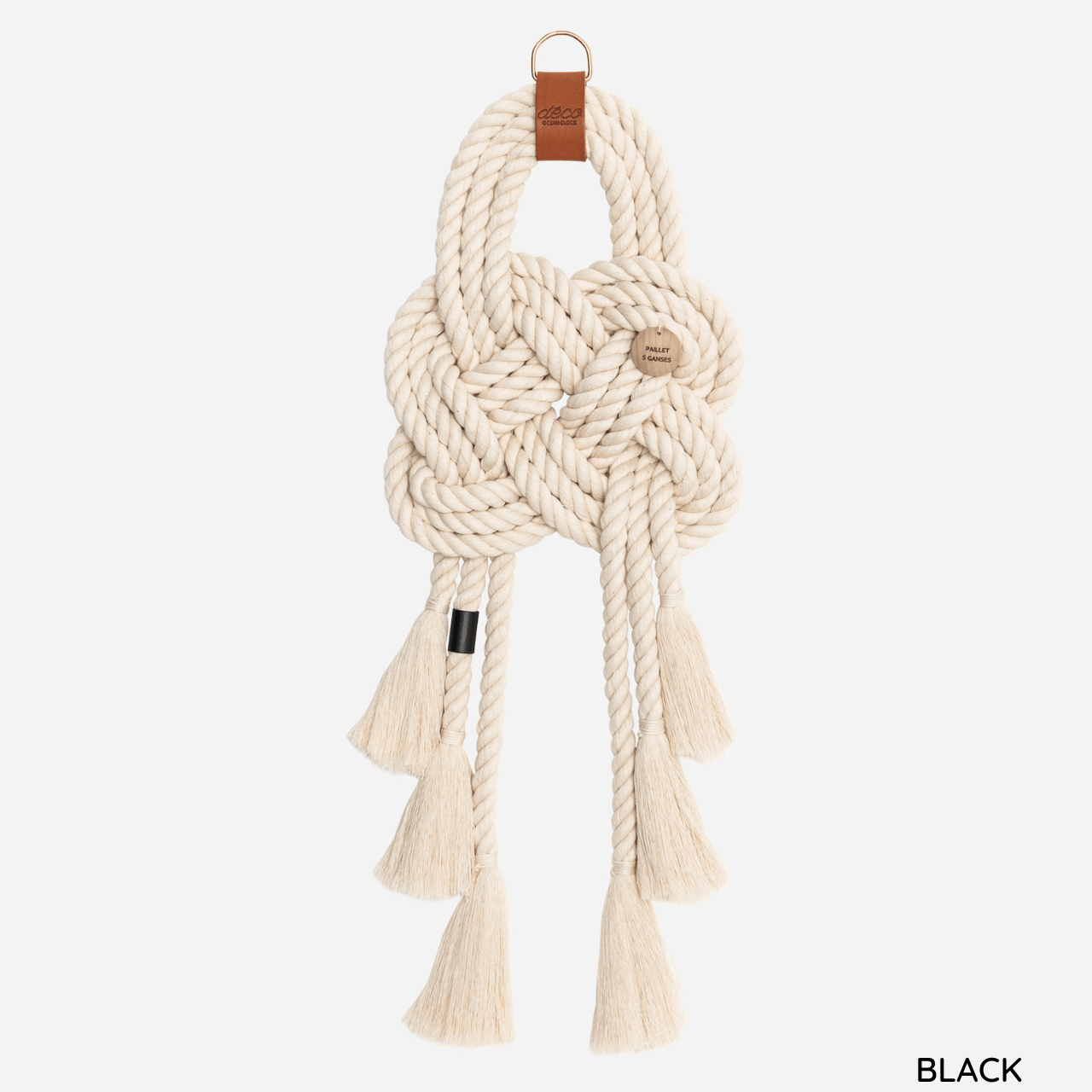 Decorative sailing knot Collision mat
Let some sea breeze get inside your interior!
Indulge yourself with this five-braid collision-mat reef knot that will add originality and softness to your deco.
Ocean Clock team's creativity has struck again!
Far from its traditional flat version, this unique-design braided knot can be hung on a wall and become a modern decoration object for a trendy seaside atmosphere.
Its pompoms of different sizes will appeal to you thanks to their texture and lovely soft and natural tint, "cosy nest" effect guaranteed.
Weight

0.5 kg / 3lb

Length of the knot

60 cm / 23 inches

Width of the knot

22 cm / 8 inches

Cordage

Organic and biodegradable natural cotton rope, from the Netherlands.

Leather

Stamped natural leather made in France

Accessories

Brass buckle made in Italy. Metal ring made in Germany, painted and varnished in our worshop.

Category

Sailing knot
C'est dans notre atelier, situé à Hossegor dans le sud-ouest de la France, que ce nœud marin a été imaginé, designé et fabriqué à la main par notre équipe.
Cet objet trouve son charme grâce à la jolie corde de couleur écru en coton écologique qui le compose, mais ce sont les petits détails, apportés par nos soins, qui le rendent unique et original.
Après avoir noué le nœud dans les règles du matelotage, nous y ajoutons une étiquette en bois sur laquelle est gravée son nom. Ensuite une bague en métal, reprenant les couleurs de notre gamme, est enfilée sur un des pompons. Enfin un passant en cuir made in France, embossé du logo, et une boucle en laiton, fabriquée en Italie, sont positionnés en haut du nœud afin de pouvoir le suspendre là où vous le souhaitez.
Retrouvez en ligne ce nœud nautique aux finitions nettes et soignées à accrocher seul ou accompagné d'un autre nœud déco ou objet de déco Ocean Clock.
Natural colours are currently very trendy! Thanks to its neutral tints, this decorative reef knot will blend perfectly in a scandicraft-atmosphere living room or refined decoration bedroom.
To make it even more seasidish, do not forget to consult our other products available online such as our garlands of floats or beautiful wood oars.
Validated customer reviews