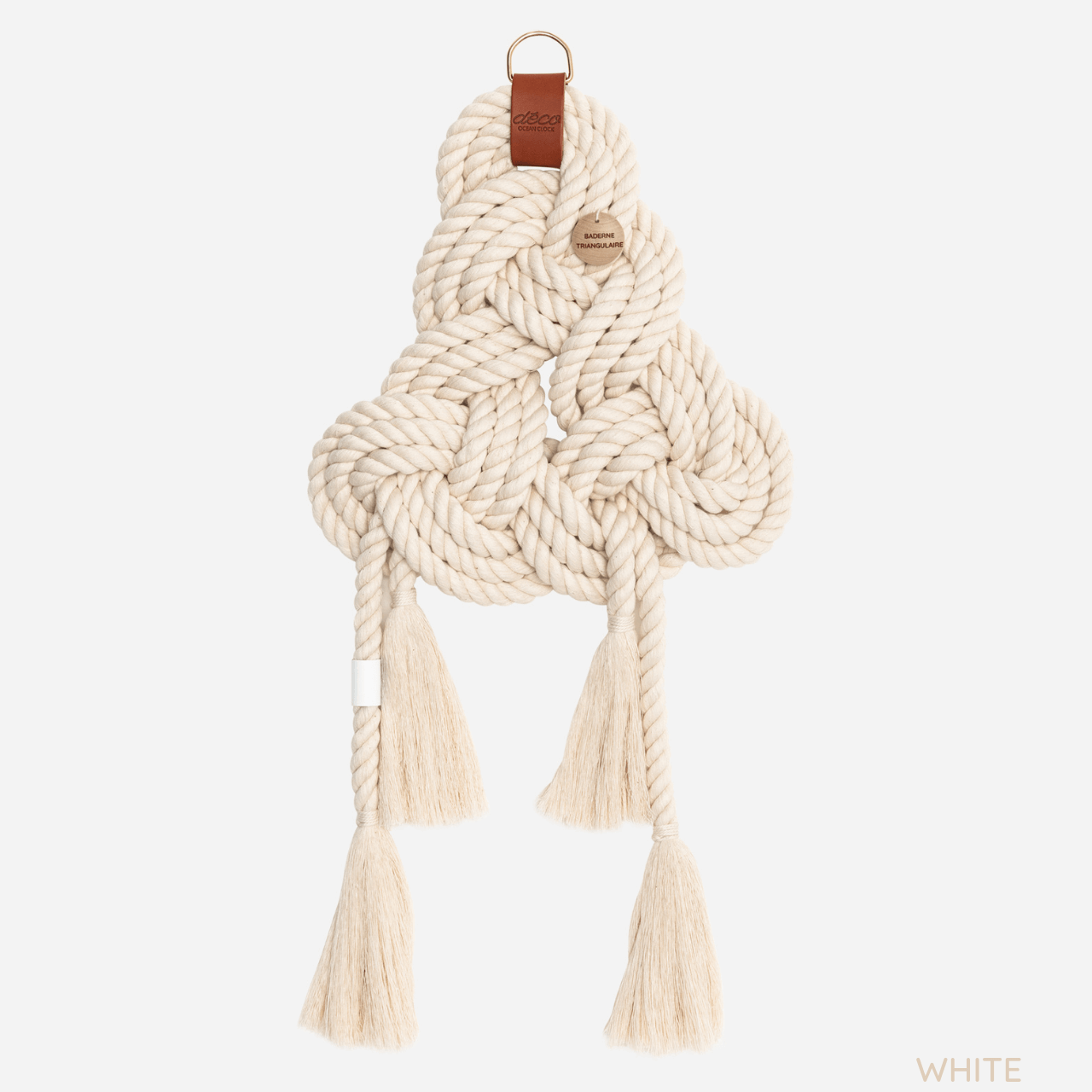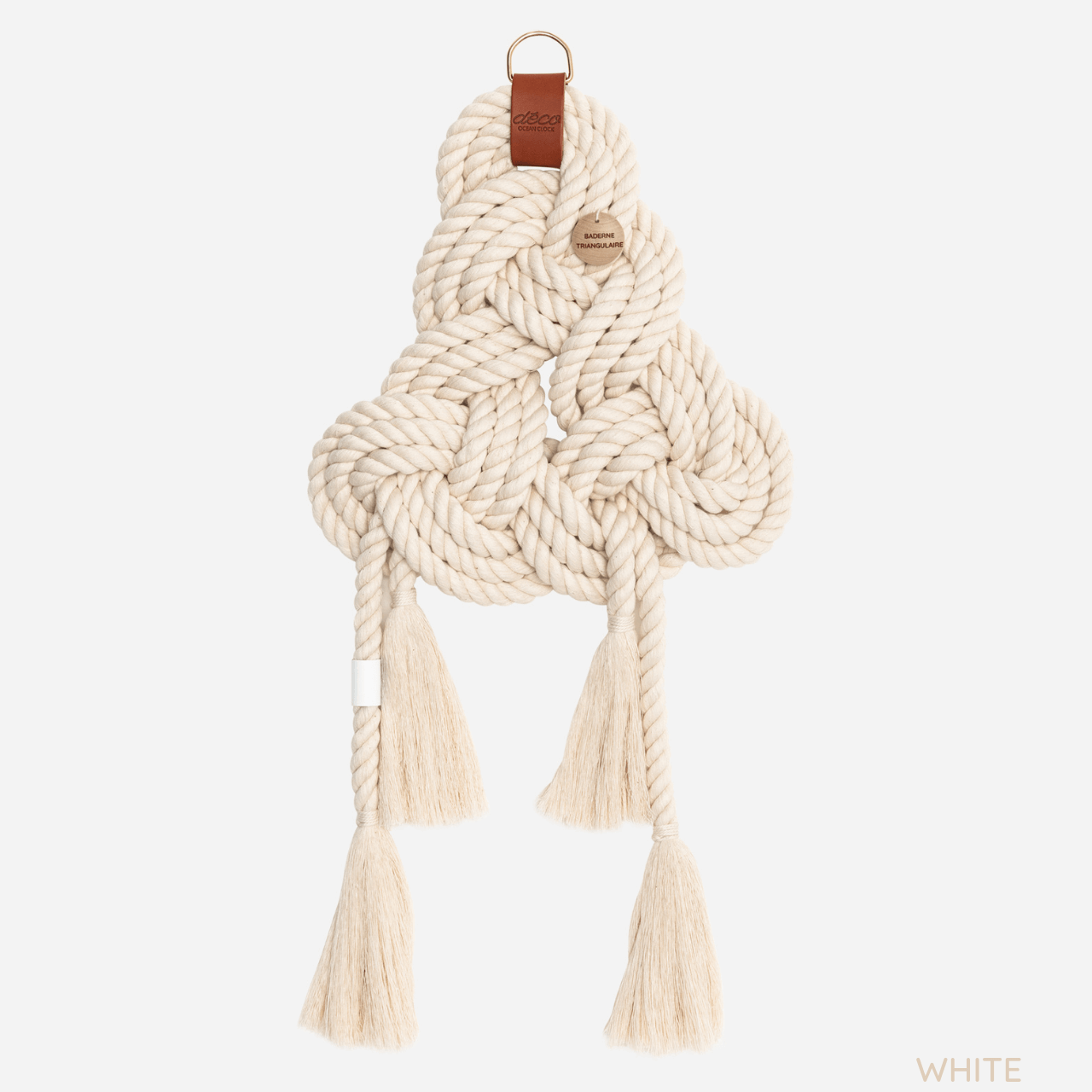 Decorative sailing knot Chafing mat
Some seaside spirit and unique decoration!
Highly decorative, this braid-looking nautical knot will add texture and originality to your walls.
Traditionally used to protect ship decks from rubbing and humidity, the chafing mat is a staple of reef knots.
Often revisited as a doormat or trivet, we instead created one to put on walls, making it look trendier and more modern.
Made in France with a beautiful natural rope, its entanglements will definitely draw everyone's attention inside your home.
Weight

0.5 kg / 3lb

Length of the knot

55 cm / 21 inches

Width of the knot

27 cm / 10 inches

Cordage

Organic and biodegradable natural cotton rope, from the Netherlands.

Leather

Stamped natural leather made in France

Accessories

Brass buckle made in Italy. Metal ring made in Germany, painted and varnished in our worshop.

Category

Sailing knot
Delicately hand-tied in our workshop in Hossegor, this decorative reef knot is made with a nice-looking quality rope in organic cotton.
We have chosen this high-quality rope for its tint, stability and fibre's render.
At Ocean Clock, we constantly pay much attention to details. Stamped natural leather, engraved wood label, painted and varnished metal ring, neatly combed pompoms, each element was meticulously taken care of by our team.
Alone or combined with another knot or other product of our deco collection by Ocean Clock, this triangular chafing mat will definitely look beautiful on the walls of your living room or bedroom. So don't hesitate to buy it!
If you like the softness of natural colours, this modern and refined sailing knot will embellish your interior in all simplicity.
We offer a range of six colours reminiscent of the seaside. You will not resist the need to match it with a tide clock (in blue or nude tones) or even with a wood oar that is also available online.