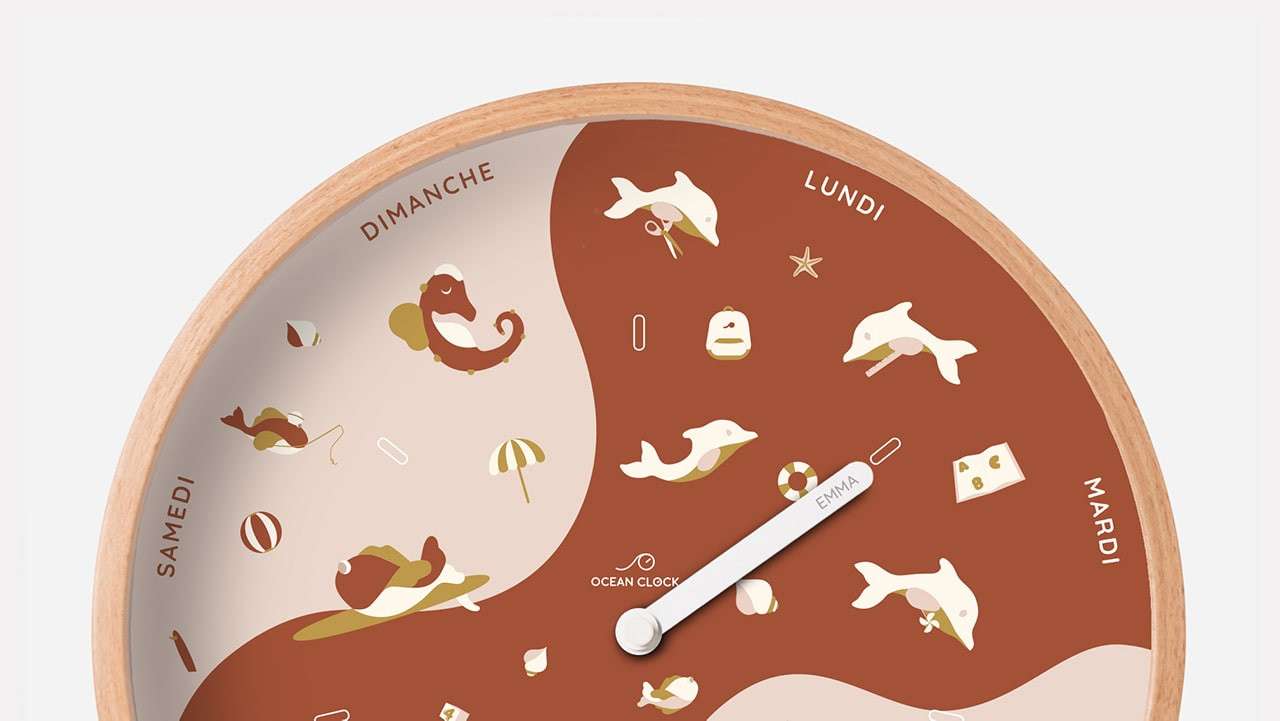 Customise our kids clocks !
Because we love making your deco objects unique, we believe customisation goes without saying .  
That is why My Little Week clock on sale is customisable in the image of your little darling. Just a few words are necessary to tell his/her story and turn this wooden clock into a precious object for both the child and the parents.
Yourpersonal touch
To do so, add your personal touch to this sea-inspired children clock ! Treat them to their very own personalised day clock featuring your choice of name or date... Whether you opt for the boy or girl version, customise the clock hand with an inscription full of stories.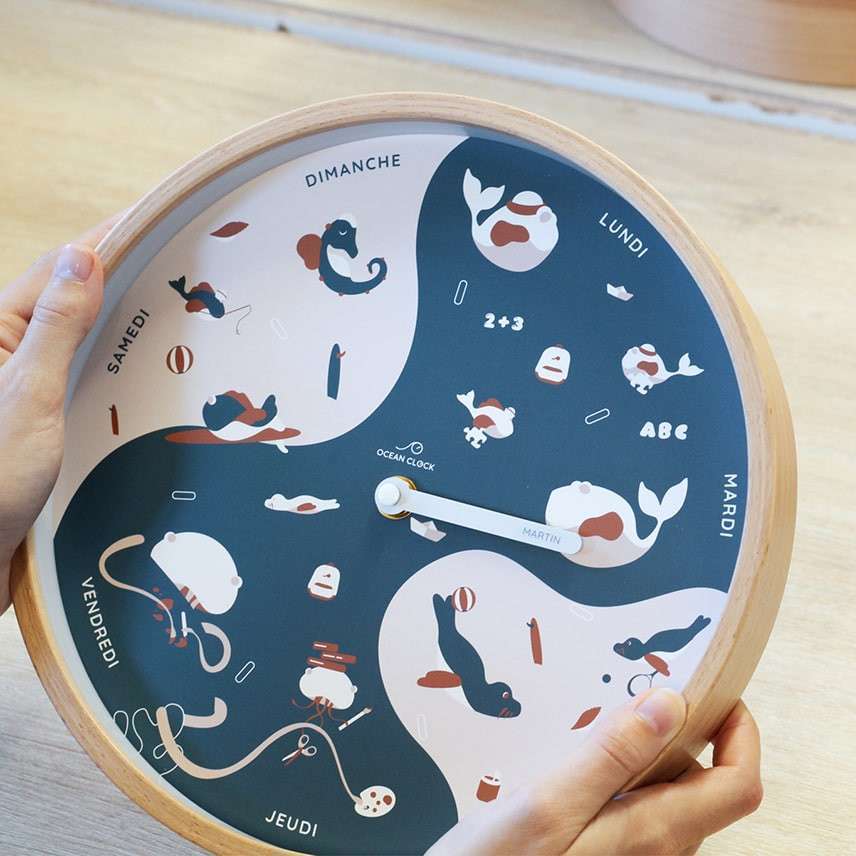 Whatshould i write ?
But what could you possibly inscribe on this children wall clock ?
The possibilities are numerous.

We know that your love for your kids is immeasurable but keep in mind that the customisation is limited to 10 characters (spaces included), which obviously allows a wide array of possibilities for some lovely personalisation.
Inscribe the child's name, nickname, birthday, place of birth, or the title of a nursery rhyme he/she adores or even a small personal sentence.
Whatever your inscription, it will follow your little kid during all his childhood since he/she will gaze at his/her clock every day to know what day of the week it is. Even if the child cannot read, he will know what these words mean.
CHOOSE MY CLOCK!
BIRTHGIFT
An event to celebrate in a child's life ? A birth, christening or a birthday, there is always a perfect occasion to spoil a baby. Forget about the usual comforter and go for something original ! Get a quirky deco object as a birth present.

What can be better than the custom My Little Week clock to complete your toddler's bedroom and celebrate his birth in a special way.
firststeps
Blowing out candles for the first time ? This made in France children clock will also be an ideal birthday gift for the little ones.
They will like its attractive colours and adorable sea animals.
All their days will be cadenced with the personalised clock hand.
As for parents, they will be moved by this nod, on the hand, and delighted that a pretty object can help their kid learn the days of the week.

A lovely way to participate to his/her education, thanks to Ocean Clock, french clock makers, based in Hossegor.