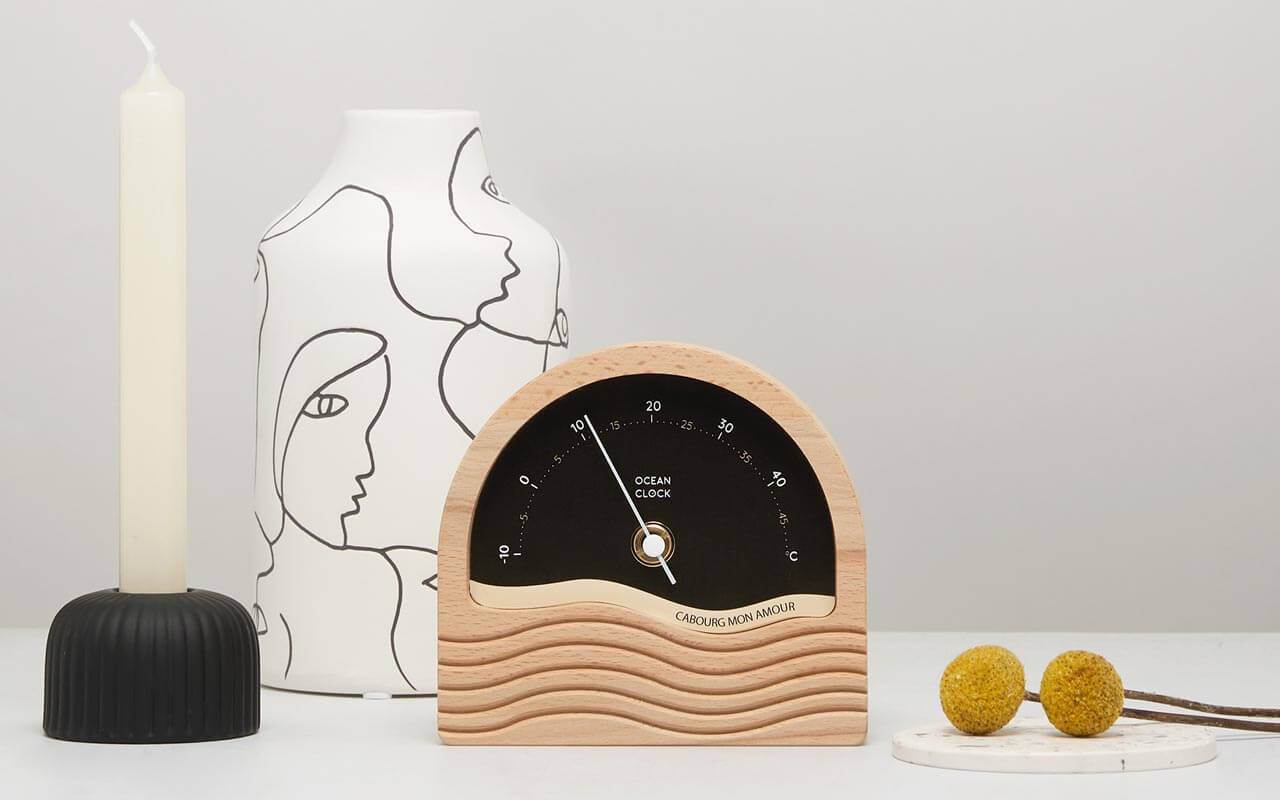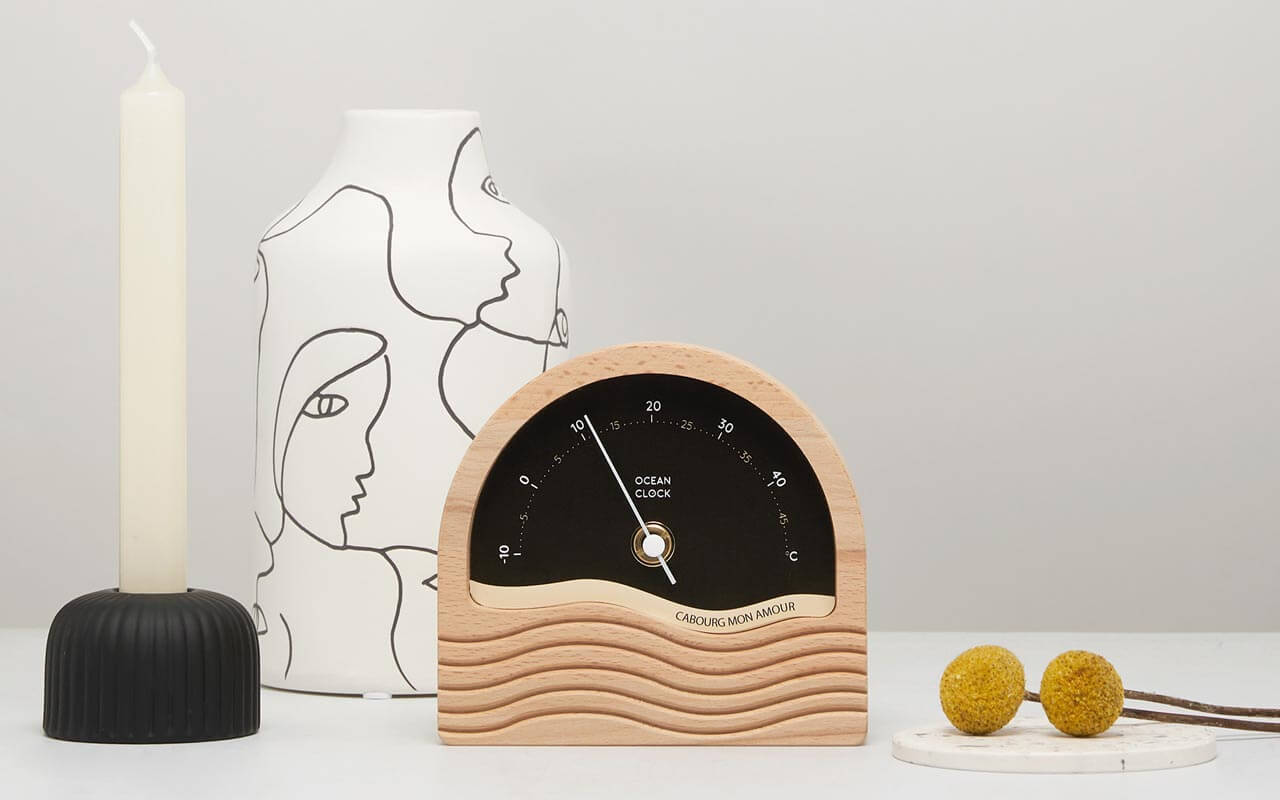 Customise your thermometer !
Our collection of thermometers was imagined to the smallest detail in order to break the traditional image of this temperature indicator by creating a unique decorative object.
So this stylish thermometer can take a special part in your deco and your heart, we thought it would be natural to offer you, like for our tide clocks and decorative paddles, the possibility to customise it.
This little personal touch will add a very special dimension to your new decoration object.
What to inscribe onmy thermometer?
In order for your thermometer to reflect you, unleash your imagination and customise it with an inscription that means something to you. The only limit is the maximum number of characters: 25 (spaces included).
A multitude ofpossibilities
However, it leaves you with a large number of possibilities of words.
Need inspiration? Inscribe your town's name, house or flat number, special date, favourite song title, funny phrase (ex: it's hot in here?) … 
Note that customisation only adds an extra aesthetic aspect to your wooden thermometer and thus has no impact whatsoever on its functioning.
The thermometer requires no setting or adjustment before use.
What does thecustomisation look like?
Now that you have a little idea of what you will inscribe on your customised indoor thermometer, you may wonder what the customisation consists of and where it will be seen.
Our collection of 6 thermometers, on sale, is customisable where the coloured wave is located on the dial, the colour of this wave depends on the chosen thermometer model.
Customised with careby our crew
When you order an Ocean Clock thermometer with a customisable inscription, our team prints, within our workshop, on quality paper, a wave-shaped sticker on which the customisation is inscribed.
The sticker is then gently placed on the dial of your thermometer with the expert hands of our crew who makes sure it sticks properly before moving on to the following assembly steps.
Ready to fall for it ?
Do you like our thermometer with its modern and original look?
You wish to check out the temperature in your bedroom or living room with style?
Find the 6 models of our new creation, made in France, available online.