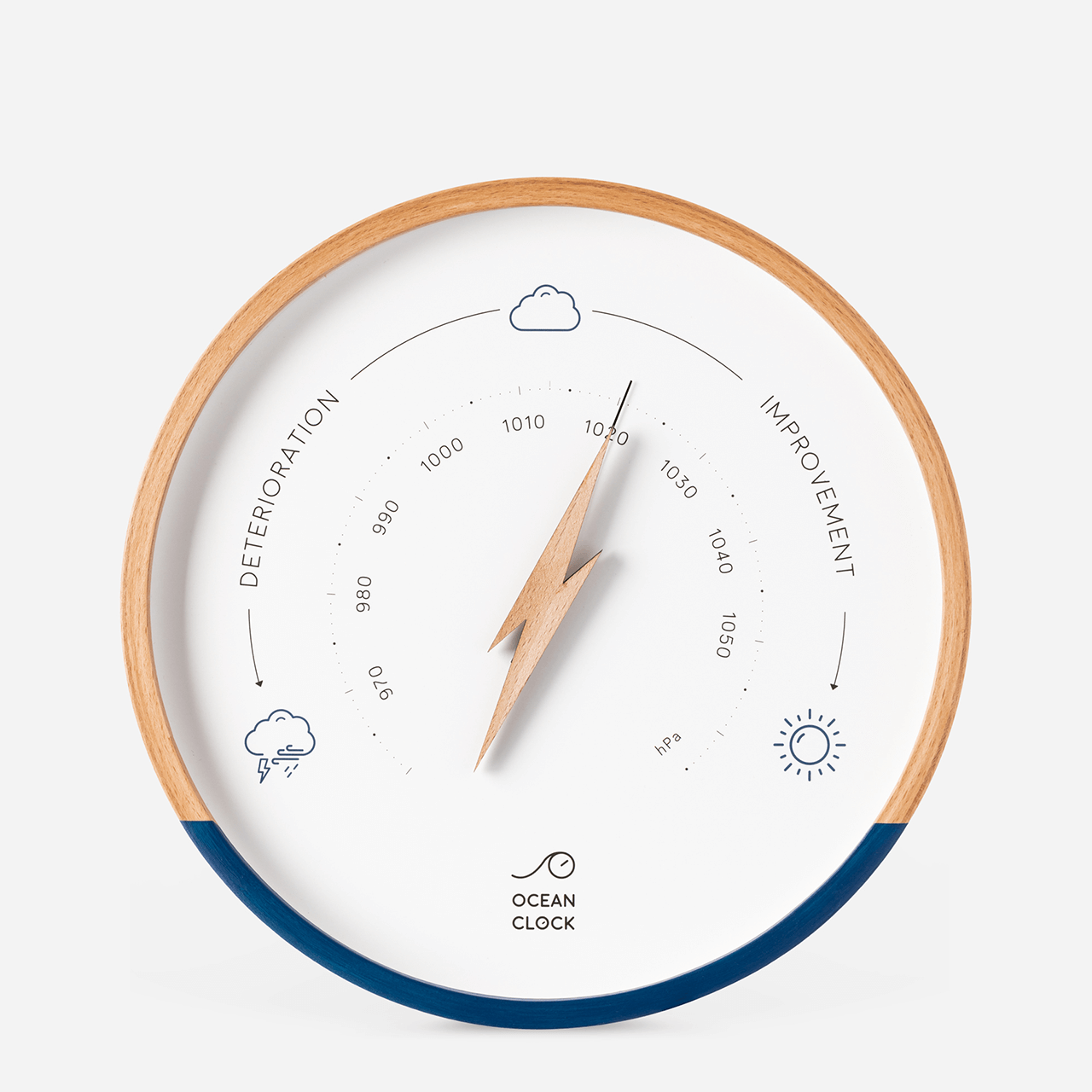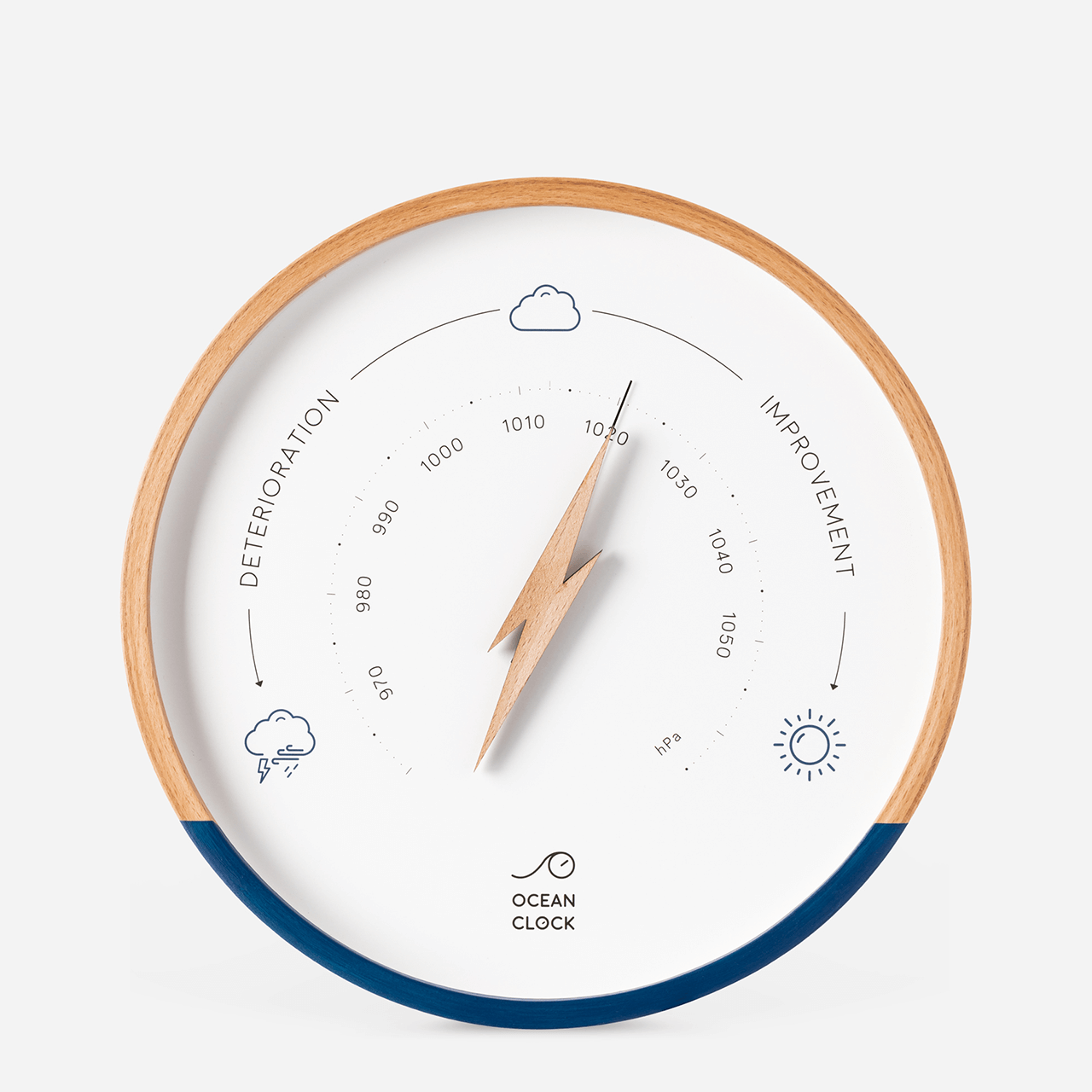 Barometer Marine
What is the sky's colour going to be like?
Want to become a weather pro, so buy the Navy Blue barometer, available online!
Thanks to our navy-blue and white barometer, the sky will not hide any secret from you any longer. Predict the weather at a glance thanks to its stylish and refine face. A small original and modern deco touch to add to your interior!
Hand-assembled in Hossegor, frame in natural beech wood, black hand & magnetic bolt-shaped pointer in beech wood.
Precision +/- 3hpa
Weight

1.2kg

Color

Navy blue

Materials

Beech wood frame

Barometer dimensions

diameter 25,5cm / 10 inches - Depth 4cm / 1.5 inches

Category

Barometer
Handcrafted within our workshop with quality materials, the Ocean Clock Marine barometer was designed as a modern and stylish everyday object. Frame & bolt-shaped reference pointer in beech wood, protection glass in mineral glass, specific mechanism (aneroid capsule) which works without any source of energy…
Printed in the South-West of France, the white face includes black inscriptions and navy-blue illustrations to help you identify quickly the weather to come. Its high-quality made-in-France print adds a neat finish to the barometer and thus makes it a very smart and refine deco object.
We are all up for navy blue in deco! Either you choose to create some seaside spirit in your home or a chic and contemporary atmosphere, go for this deep colour.
With 25.5cm in diameter, the navy-blue weather barometer will embellish any room in your home. In the sitting-room, bedroom or kitchen, this original handed barometer will bring colour thanks to the blue hand-painted strip on the wood frame. A touch of colour that will brighten up your interior with elegance and modernity.
A design in line with our clocks. Do not hesitate to combine this stylish wall barometer with our clocks from the Navy-Blue, the Summer or the Storm collection. The perfect combination for some original and trendy wall deco!