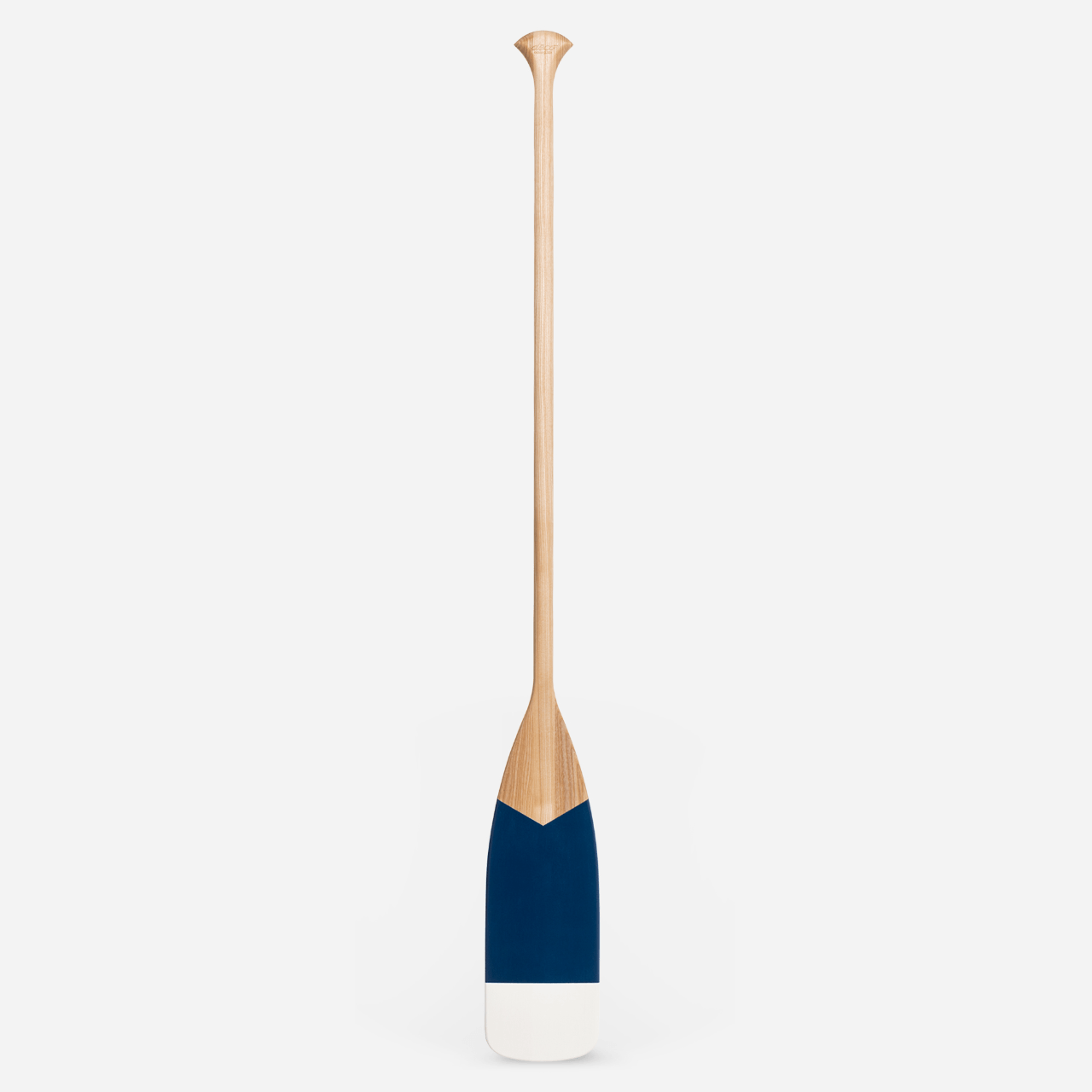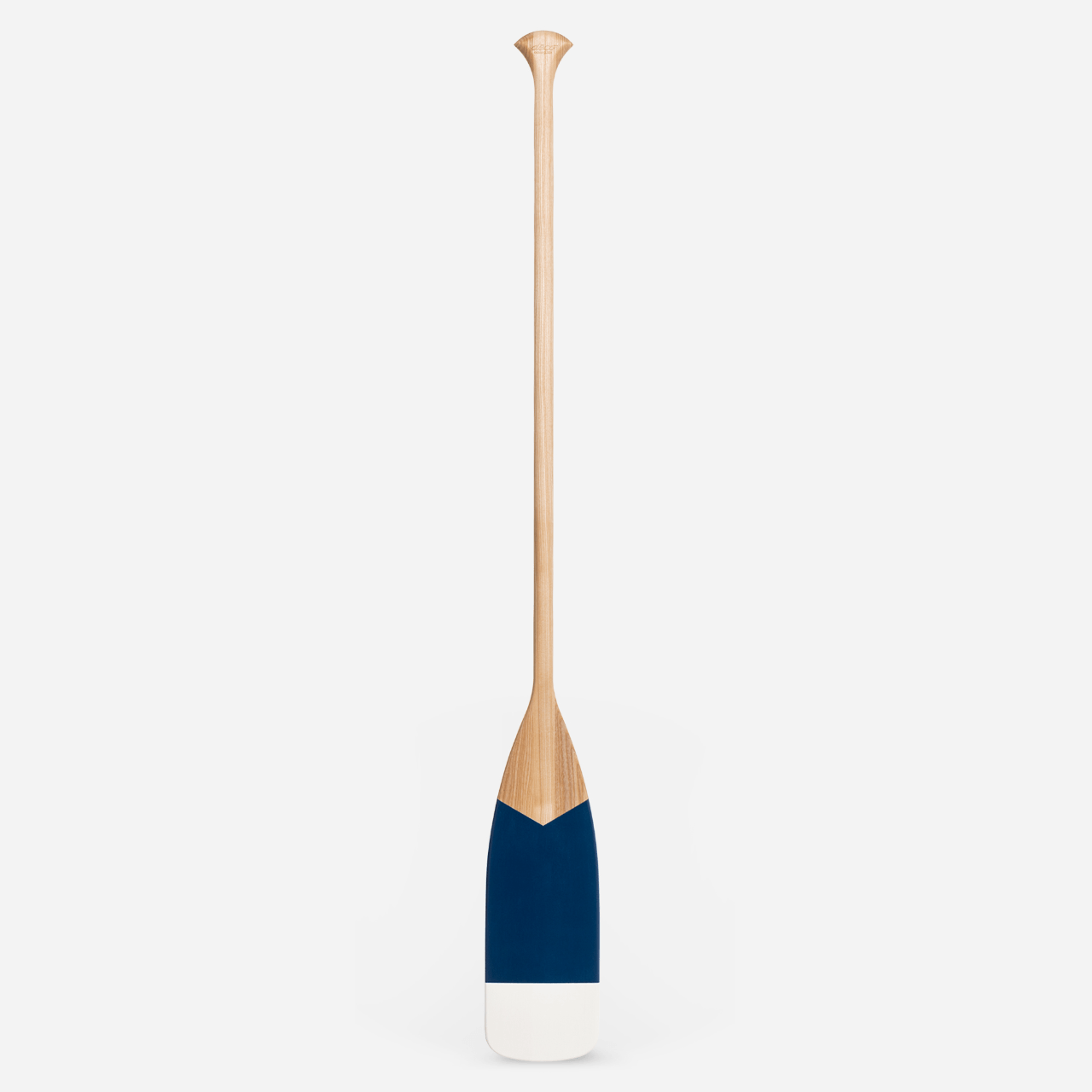 Wooden paddle Marine
When Ocean Clock revisits the paddle, it is an entire nautical symbol that is about to enter your interior!
Painted with an oblique or chevron-shaped pattern, our navy-blue wooden paddle will brighten your walls up with originality while bringing in some very modern seaside spirit.
Will you let yourself be carried away to the seaside? 
Made in ash wood and hand-painted in our workshop.
Weight

1.5 kg / 3 lb

Color

Navy blue

Materials

Ash wood

Accessories

1 brass hook attached (second hook provided)

Length of the paddle

142 cm / 56 inches

Width of the paddle

18cm / 7 inches

Category

Wooden paddle
To modernise wood oars, we imagined an original and refined design combining rounded curves, elegant tints and the nobility of natural wood.
Tailor-made in ash wood in Europe, our marine wood paddle is painted and varnished by hand in our workshop in Hossegor. Made in France, its white and navy-blue paint gives it some very elegant seaside style enhancing the wood's natural character.
Buy a deco paddle that looks like you by selecting online your painted pattern: chevron-shaped or oblique.
To create an original wall decoration, our decorative paddle (weighing 1.4 kg) has a brass hook on the paddle's handle, so you may hang it vertically. A second hook is also provided to hang it horizontally.
Want to create some holiday-house atmosphere? Navy blue is an essential colour when it comes to seaside decoration.
Intense, modern, soothing but also bright, many adjectives could be used to praise this colour that will very gently invite the ocean in your interior.
To be used as a decorative item only, the Marine deco wood paddle and its sober style will definitely embellish your living space with some holiday-house spirit, close to the waves.
Looking for more nautical deco objects? Find all our reef knots, garlands of floats and tide clocks, on sale on our website. Items to combine without moderation with our navy-blue wood paddle, for an original and trendy combo.