Road trip in the Landes for a summer between beaches and pines
Our itinerary to discover the beauty of the Landes coast.
Are you dreaming of holidays by the seaside and in full nature? Well, with its 106 km of beaches and thousands of hectares of forests, the Landes is the perfect destination for a summer break. In this article, we have selected for you some original activities and must-see locations in the Landes.
Head off to the north of the Landes for some beach holidays under the sign of idleness and culture
Start your seaside holidays with a stopover around Biscarrosse and its lake whose water is both warm and translucent. With pines on its banks, the lake of Biscarrosse is the perfect location to recharge your batteries, enjoy the calm of nature and also practice numerous water activities: paddling, canoeing or even windsurfing. Let yourself sail on this big lake so emblematic of the Landes, or just laze around on its fine sand beaches.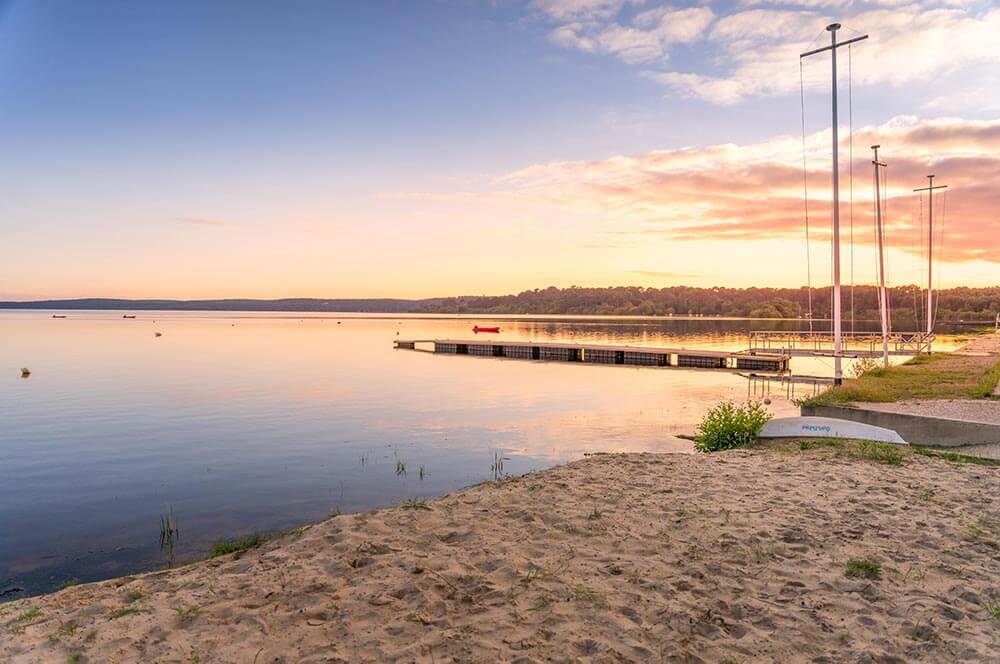 For some unforgettable holidays in the Landes, dare a unique experience: a first flight in a seaplane. Take off and sail through the air over Biscarrosse's great lakes. A flight that will blow your mind thanks to its exceptional panorama between the ocean, pine forest and lakes.
After filling up on vitamins D on the marvellous Landes beaches, head off to the pine forest to enjoy the shade and freshness. For an outstanding walk in the forest, we recommend you roam through the forest of contemporary art, a true open-air museum. It is within the forest of Landes de Gascogne that about twenty super-sized works of art are exhibited. Not only will you enjoy an exceptional natural landscape but you will also have the chance to discover art like never before and be able to marvel at the outstanding work of professional artists. Do not expect to see them all in one walk as they are scattered over 1,000,000 ha. If you are lucky enough to spend long holidays in the Landes, do not hesitate to follow the route of this contemporary art forest so you may contemplate as many as possible.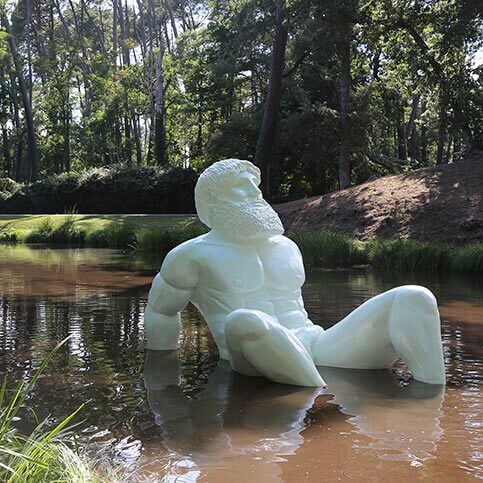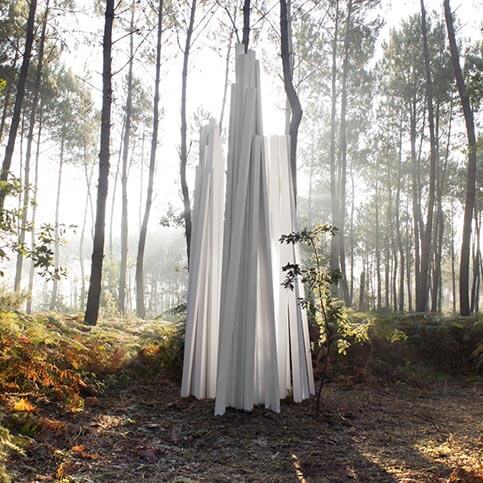 « HELLO APOLLO » created by Marine Julié and « Trois sans nom » (« Three nameless ») created by Sébastien Vonnier
© Forest of Contemporary Art
After this stopover within pines, head back to warm sand! Go to Contis beach, voted one of the most beautiful beaches in France in 2022 by The Guardian. Hidden behind dunes and a pine and oak forest, this 8km-long sandy beach offers an idyllic setting over the Atlantic Ocean. For the sporty ones, we recommend stand-up paddling on the river Courant de Contis and walking through the forest to feel completely relax. Once you reach the end of this forest you will have a stunning view of the ocean and Contis lighthouse. Complete your discovery of this seaside resort by visiting the famous black-and-white 38m-high lighthouse where you can marvel at an exceptional panorama of its lovely beach. As the saying goes, "after the effort, the comfort", so dare climb its 184 steps. No better way to complete your stay in this charming town of the Landes coast.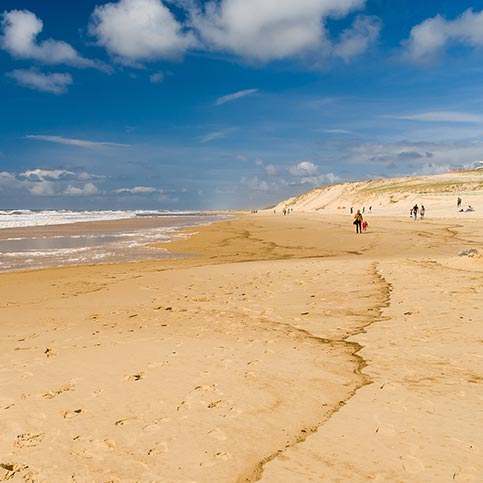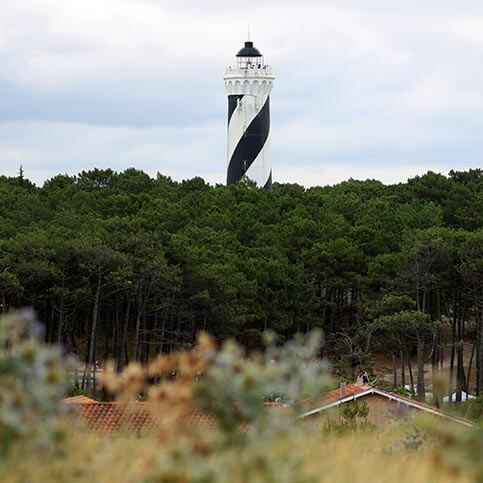 Now off to the south of the Landes where sports and beaches punctuate summer holidays
To continue this road trip in France, go down along the Silver Coast to spend memorable seaside holidays. What to do in the Landes?
Being one of the Landes' natural treasures, you should definitely visit the Courant d'Huchet during your holidays in the Landes. Stretching over more than 600 ha of land, the nature reserve of Courant d'Huchet offers exceptional landscape and biodiversity. This emblematic site, to be discovered on foot via its hiking trails, also offers a typically Landes way of discovering the magic of this place, a descent in a typical boat called "galupe". Meet up with the boatmen waiting for you at Lake Leon (reservation required). On the program: a 10km descent to the ocean on a traditional Landes boat. During your journey along the water, you will be able to contemplate many animal species (birds, otters, turtles, fish) and marvellous landscapes (marshes, peatlands and dunes) to finally arrive at its mouth where Moliets beach is.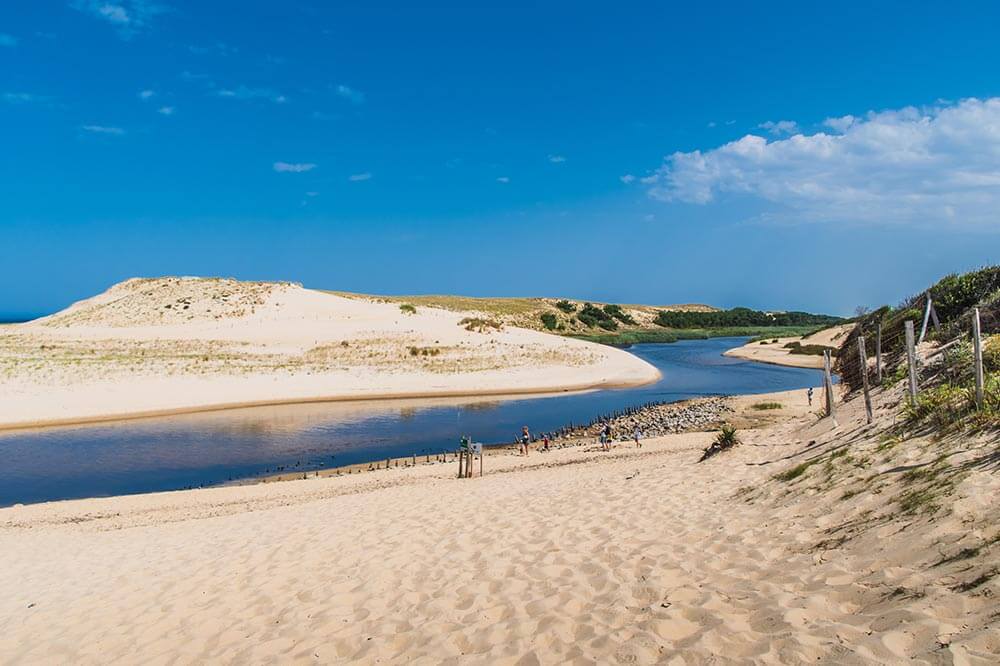 After discovering Courant d'Huchet, indulge yourself with an original sport activity to discover the beauty of Landes landscapes. Get on a fatbike, this electrical bicycle with off-road wheels will enable you to venture a part of the Vélodyssée connecting Leon with Hossegor. It is the perfect activity to visit the Landes coast smoothly and enjoy a journey between beaches and pine forests for a totally relaxing moment.
During this French road trip, you cannot possibly visit the Landes without a stopover in Hossegor. This very charming seaside resort is very popular among holidaymakers for its lake, architecture, beautiful beaches and waves. Therefore, make the most of your beach holiday with the seaside resort's must-do activity, surfing. Ready to ride waves on one of the town's well-known spots?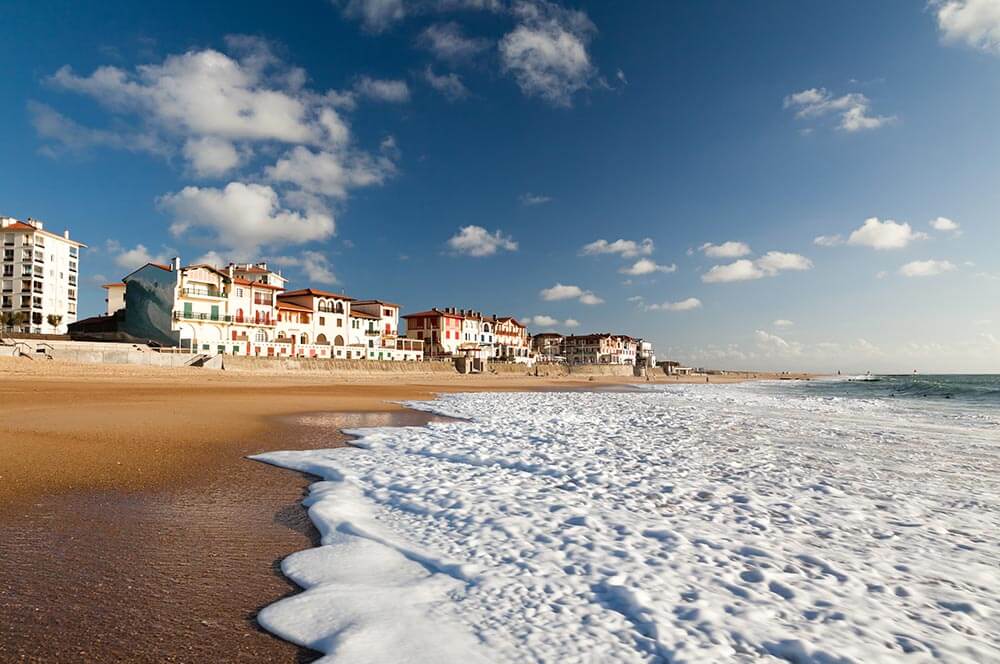 If you are feeling hungry after a surf session, you should definitely go to the oyster cabin "Chez les filles Labarthe" for an aperitif served with a plate of oysters cultivated by Stephanie's family. To digest this tremendous food, have a poetic walk around the lake of Hossegor where you can see beautiful Basco-Landaise villas, traditional oyster farms… and relax under pines.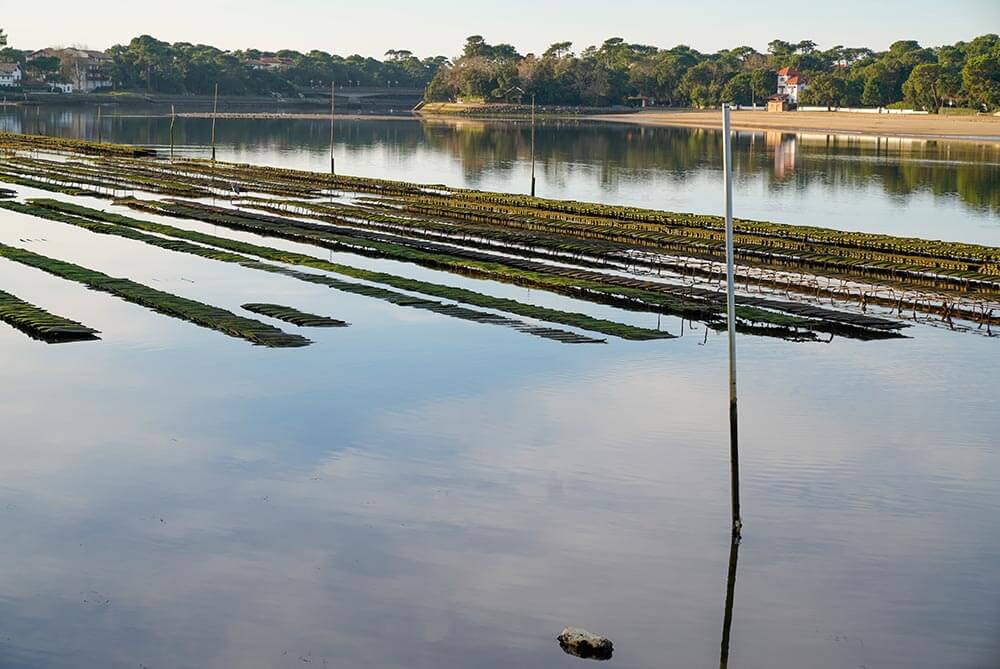 During this stopover in the surf capital, wander in town and contemplate its exceptional architectural heritage such as the "Sporting Casino" and "Place des Landais". Do not hesitate to visit us in our new workshop, we will be delighted to show you how we make our tide clocks, barometers and seaside deco objects.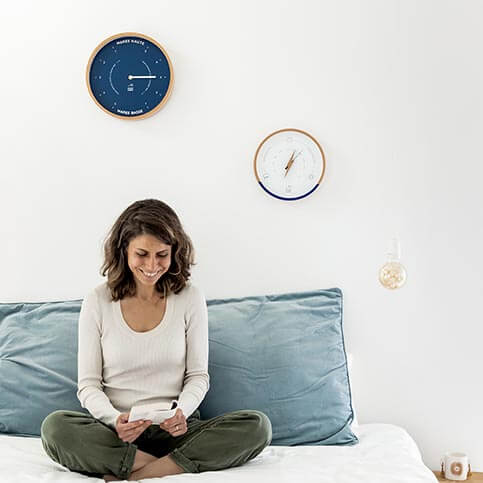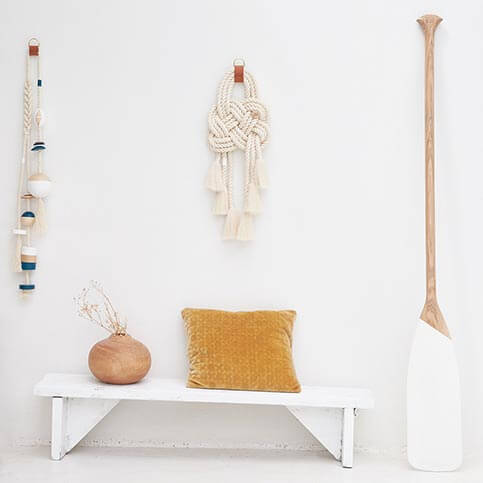 The Landes are lands rich in tradition and thus have an outstanding party atmosphere. Take in the local culture by booking an evening and take part in local traditional festivals. You can even attend an actual Course Landaise. A memorable evening awaits you!
Fancy discovering another side of Landes landscape? Leave the beach and continue your journey inland for some green holidays.