When winter holidays go with seaside
Forget the mountain, the ocean is calling you.
The mountain is the flagship destination when it comes to winter holidays, and yet it is not the only one likely to offer an idyllic scenery in the heart of nature. For your next holidays, you would like to avoid overcrowded ski resorts? Then, forget the snowy mountains and escape to the seaside for a few days. But what is there to do on the beach in winter? In this article, we give you some ideas of sea activities to have active or relaxing winter holidays in your favourite sea resort.
Seaside holidays under the sign of relaxation
Even if summer is the best season to fully enjoy the ocean and beaches, the seaside in winter gives total satisfaction and helps fill up with vitality.
This winter, have a relaxing programme and take the time to enjoy the seaside beauty.
For total disconnection, you could just laze at a spa for a day. Sea water, seaweed treatment… Let the benefits of the ocean make you experience an absolute relaxing time, while enjoying the sea view.
Extend this state of wellbeing by discovering the seaside on horse-back. Low tide is the perfect moment to ride a horse, so keep an eye on the tide clock. Explore the almost desertic beaches and be marvelled by the winter landscapes the ocean has to offer. If you don't have cold feet, go for a horse ride and enjoy the hoofs in water and hair in the wind, a true magical moment.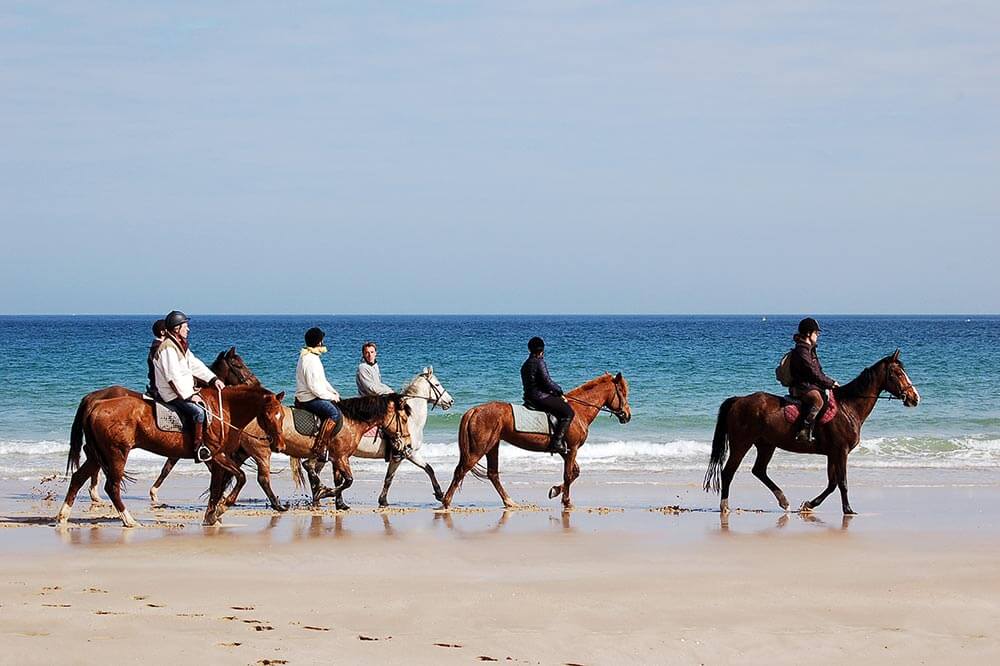 For those who are not up for it, they can leave the horses at the stud farm and have a nice walk along the beach. A time-suspended walk to revitalise both the organism and morale. In case you did not know, sea air has incredible benefits on health: it purifies the breathing system and increases the secretion of happy hormones. So, open wide your lungs and inhale this invigorating and soothing breath of sea air during your seaside holidays.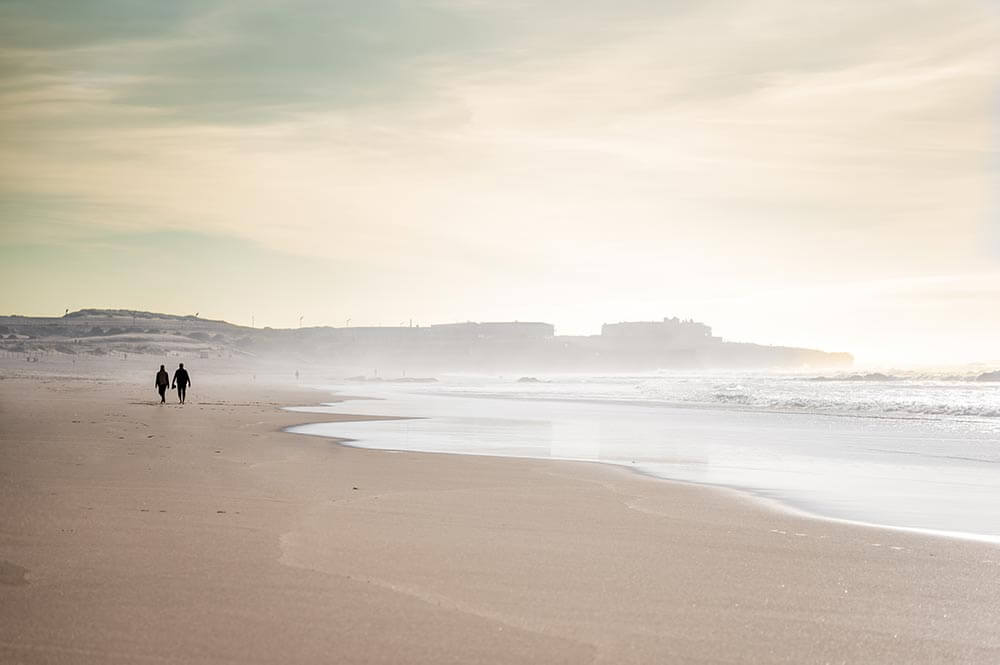 Rainy days to be expected? Then, find shelter in museums and enrich your knowledge of the oceans and creatures that live there. Many coastal towns have sea-related museums as well as aquariums, ideal for keeping the family busy.
If you dislike winter temperatures, don't forget to wrap yourself well to fully enjoy outdoor beach activities. The best advice we can give you to warm up is to taste the local cuisine.
The seaside, a holiday destination to mix sport and nature
After having enjoyed relaxing beach holidays, you should do some proper sports activities. We will not lie to you, some are a bit nutty.
It is not because it is winter that we cannot throw ourselves into the water. Keep a cool head and wear your wetsuit, it is time to plunge into invigorating sea activities.
When we think of seaside holidays, we think of bathing (yep, even in winter)! Swimming in cold water has a lot of benefits on our health. It stimulates the blood circulation, strengthens the immune system and helps to relax. If you are not used to it, go gradually into the water and warm yourself up a bit before diving into the waves. After this swimming session, your body and spirit will feel completely relaxed. 
If cold water does not scare you, introduce yourself to an original seaside activity: sea wading. It is like hiking but in water. It is a fitness walk in water along beaches. Have the water level above your hips and work out your muscles in a wonderful setting. Like swimming in cold water, this water activity enables you to enjoy the benefits of sea water.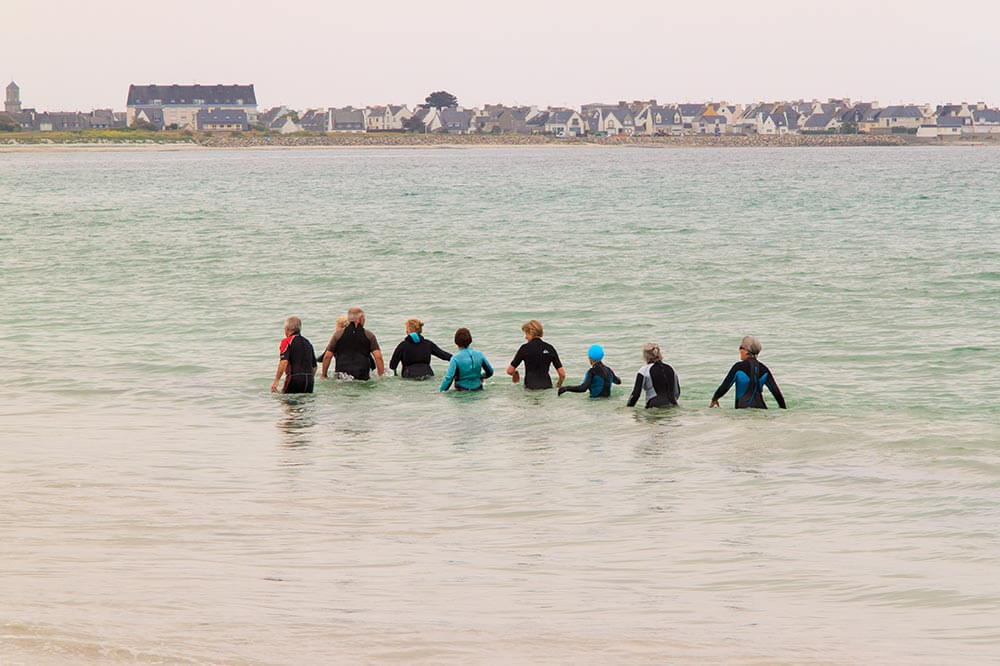 Before bathing in winter, it is very important to be well-equipped (wetsuit, boots, gloves…), spot the nearby blue path (sea path dedicated to water walk) but also check the weather forecast (beware of outflow winds) and tides. High and low tides are the best times to do along-side, but be careful of outgoing tides. If you are a beginner, you'd better join a group with an instructor.
As for families, they'd better stay on the sand. This is why we found for you two beach activities that do not lack air.
Your kids like speed? They will love sand yachting, so will you. This slide sport, practiced at low tide beside the ocean, is the perfect activity to enjoy the seaside in a different way, when wind blows. Once you got used to driving this kind of vehicle, you should definitely enter an exciting race on these large stretches of sand. Grown-ups and the little ones will just love that feeling of being carried away by the wind on the beach.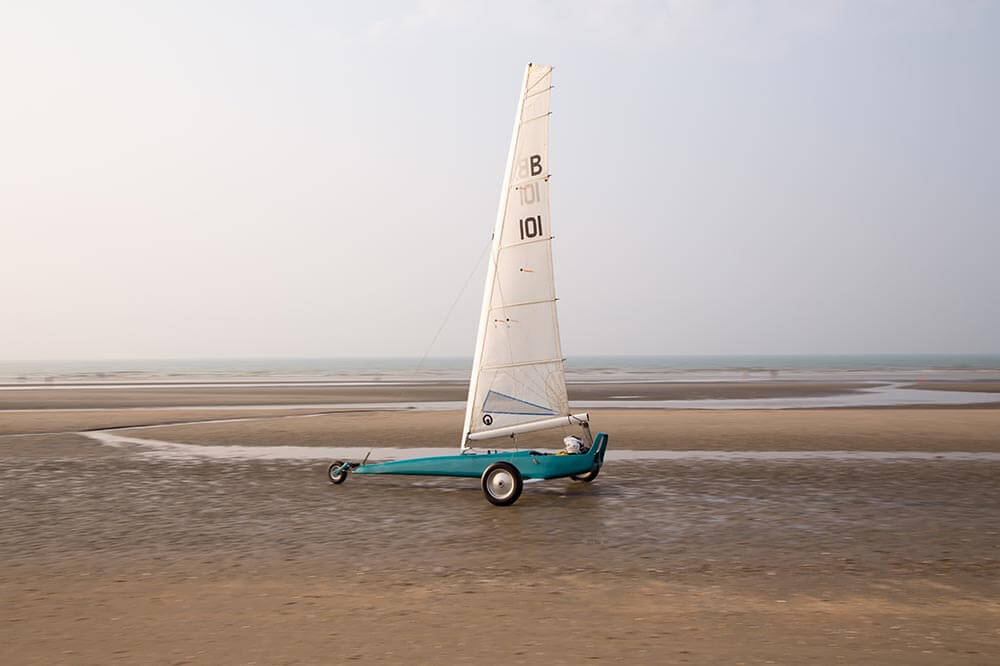 To complete your winter holidays at the seaside, become a kite master (or try to become one). Kids will be marvelled by these colourful canvases that gently dance in the sky. Making a kite go up in the sky can be a bit tricky, so try not to get the strings tangled. However, with a bit of perseverance you will eventually manage to make your kite take off.
Ready to experience original winter holidays and swap your skis for a wetsuit?