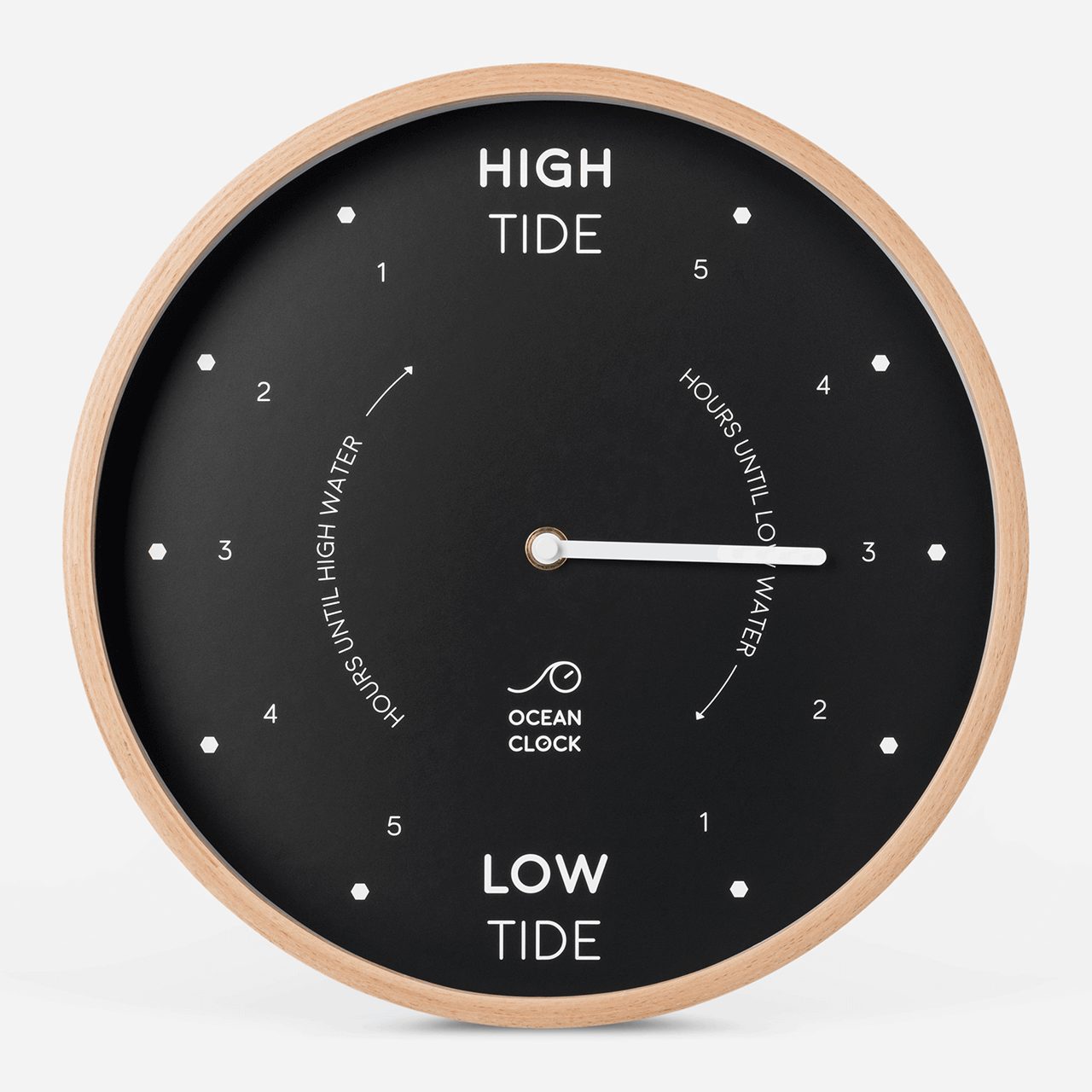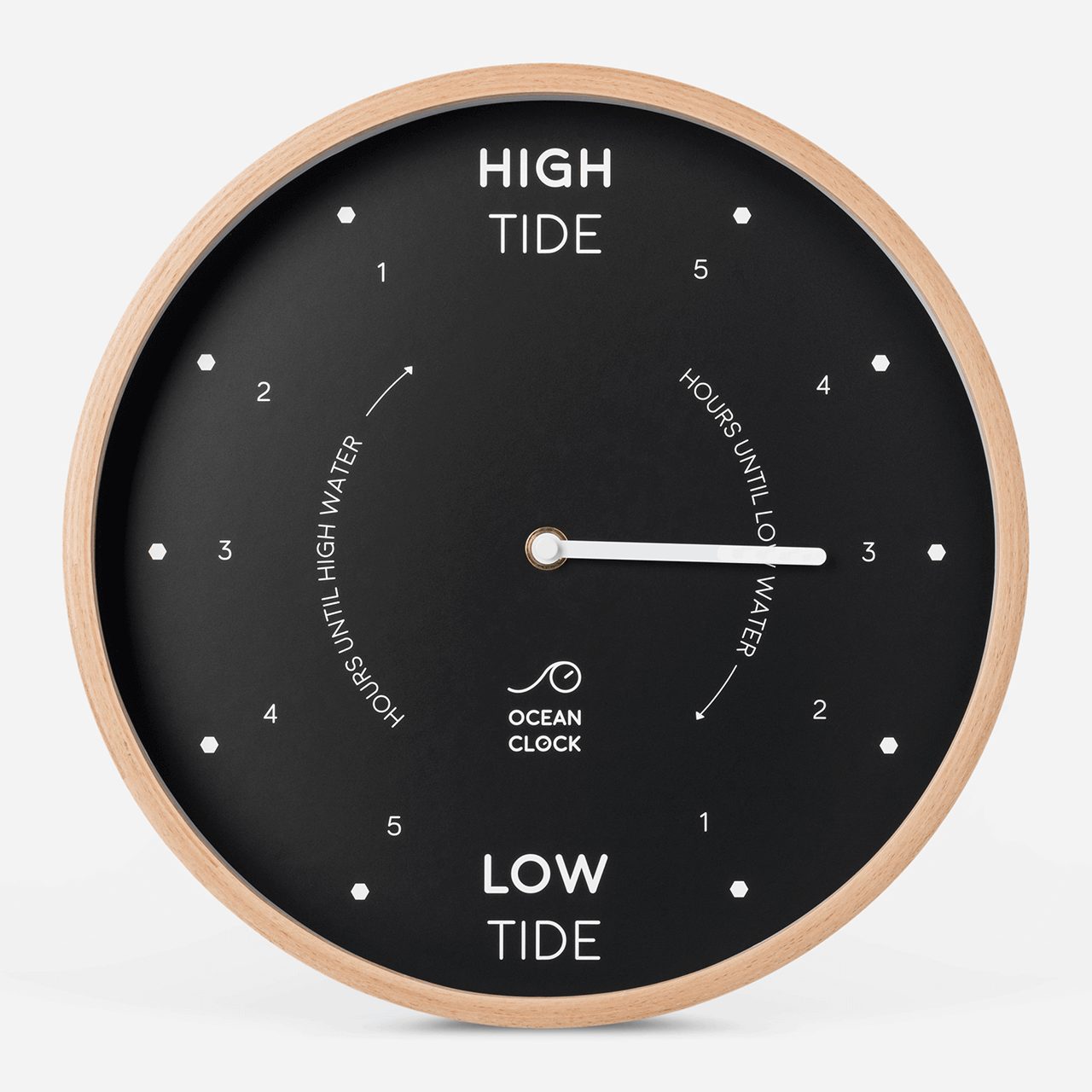 Tide clocks Black
Are you looking for a stylish, black decorative object? Experiment a black tide clock!
This deep black, minimalist clock with white writing will be a hit with interior design lovers.
Handmade in Hossegor, with a natural beech frame, white hand, and personalised writing below. 
Customize your clock hand – free of charge
Clock dimensions

diameter 31cm / 12.2 inches - Depth 4cm / 1.5 inches

Color

Black

Materials

Beech wood frame

Clock movements

Silent clock movement - Running on a single AA battery - not provided

Category

Tide clock
Like all of our clocks, this beech wood wall tide clock is hand made in Hossegor.  You can personalise the white hand with the name of a town, surf spot or other writig of your choice. 
It is both stylish and elegant. As such, you can put it in your lounge, office or kitchen. Up to you to find the perfect place as part of your interior design. 
At a glance, you can see what the tide is doing on the beach of your choice.  There is nothing better than having something both useful and stylishly beautiful in your home! 
This sleek, modern wooden wall clock design will look perfect as part of an industrial, Scandinavian or bohemian style decor. 
Whatever your colour scheme, this black designer clock will enhance your decor creating sleek colour combinations. 
Hang it up by itself on a white wall or surround it with wooden or black photo frames for a stylish touch.  Our interior design tip: buy a black tide clock and team it with a black time clock.   A unique, stylish design feature, guaranteed!
You hesitate on the choice of the color of the dial?
Receive a sample
Order online a sample kit of our different clock faces. Please note that this €5 kit will be deducted from your purchase when you place an order for a clock on our online site, using the reimbursement code included in the kit.
How do youset your clock
Our setting tool means that you can
get your tide clock going quickly
Read more