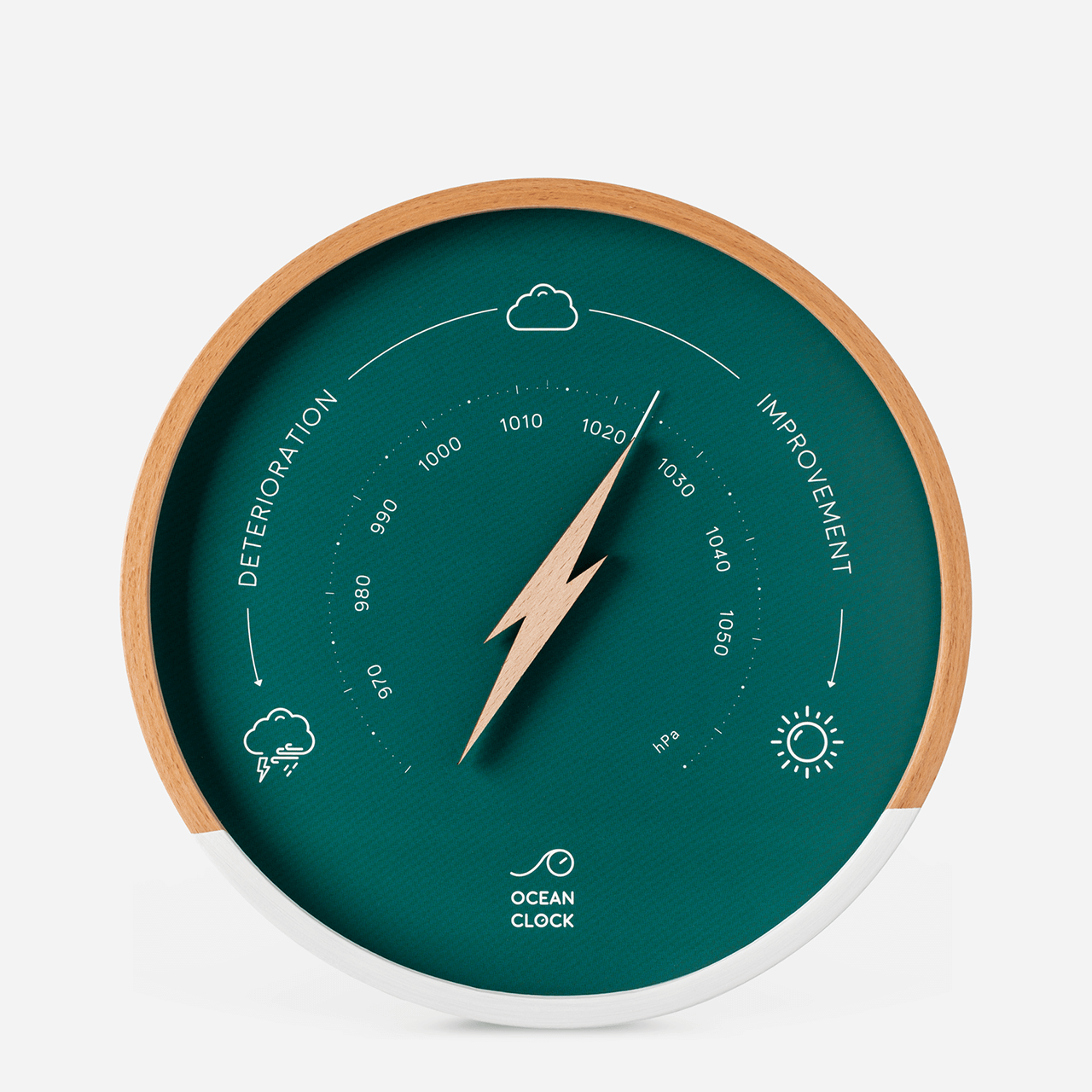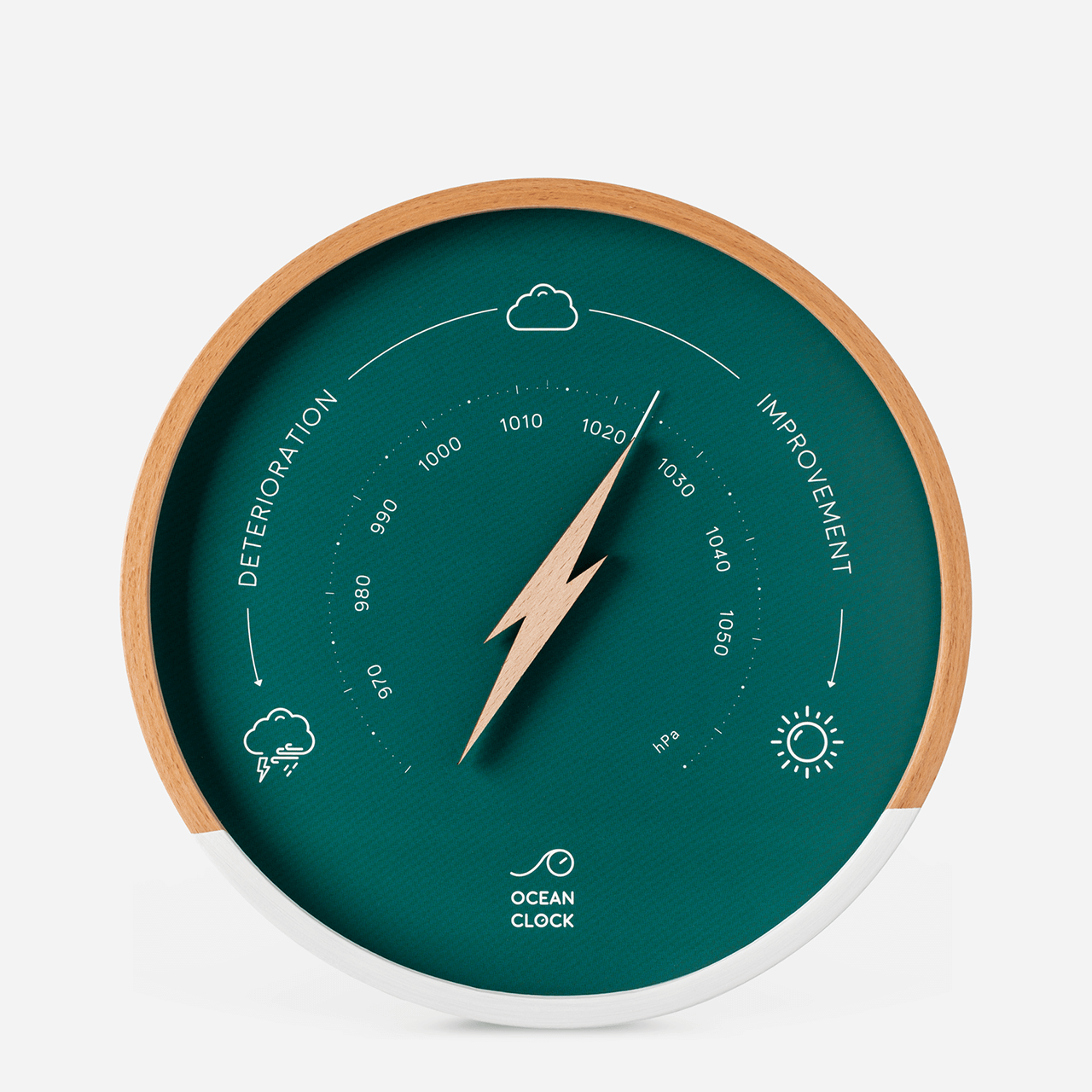 Barometer Sailor
Forecasting the weather has never been that simple!
At your side on a daily basis, the Sailor barometer is a very decorative and useful object that will definitely become a daily necessity. Its beautiful emerald green face will brighten up your interior with style and elegance.
Hand-assembled in Hossegor, frame in natural beech wood, white hand & magnetic bolt-shaped pointer in beech wood.
Precision +/- 3hpa
Weight

1.2kg

Color

Emerald green

Materials

Beech wood frame

Barometer dimensions

diameter 25,5cm / 10 inches - Depth 4cm / 1.5 inches

Category

Barometer
To offer you on sale a modern and quality barometer, we selected the raw materials meticulously. Like our Ocean Clock clocks, the emerald green barometer is hand-assembled with a wood frame in natural beech wood, a face printed in the South-West of France and mineral glass.
As a barometer is a specific weather forecast tool, it requires specific components such as the aneroid mechanism - that requires no source of energy (Vidie capsule), the metal counterweighted hand and the magnetic bolt-shaped reference pointer made in beech wood.
To make it look original, the Sailor handed-barometer, 25.5cm in diameter, is hand-painted within our workshop with white paint made in France. The painted part of the frame brings depth to the green face.
As it is still a very trendy colour, emerald green continues to appeal to deco lovers who often use this colour in their interiors.
This green-tinted blue colour is ideal when it comes to colouring one's interior and creating a soothing atmosphere. Looking for a modern and useful wall decoration item to bring life to your white walls? Don't resist and buy our lovely wood barometer with its emerald green touches and white inscriptions, available online now.
A weather indicator to hang that will adorn your interior with modernity and help you forecast the weather for the next hours on a daily basis. At a glance, you will know if clouds are on their way or if the sun will show up.
Either for you or a gift, this stylish emerald green wall barometer is ideal for people keen on the weather.