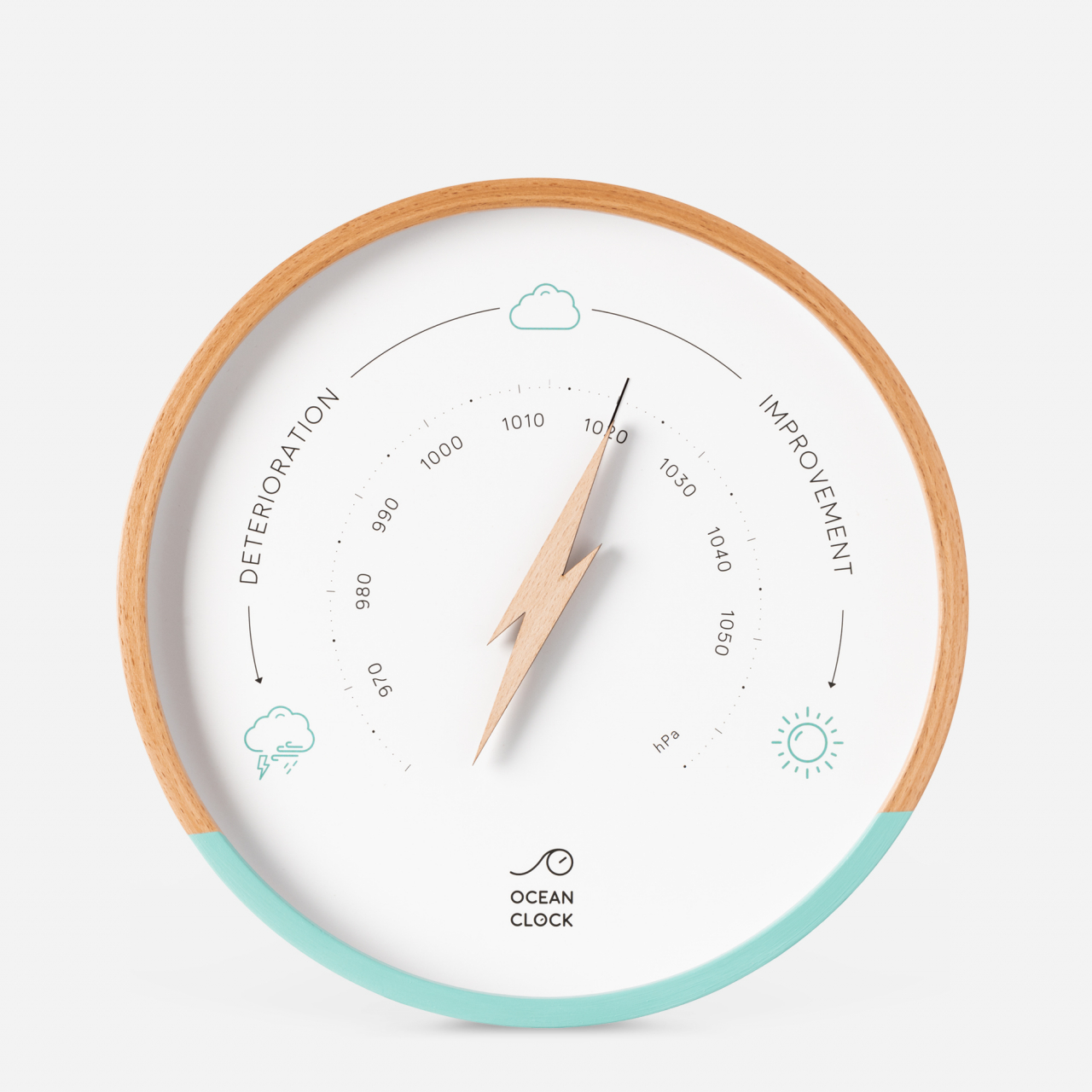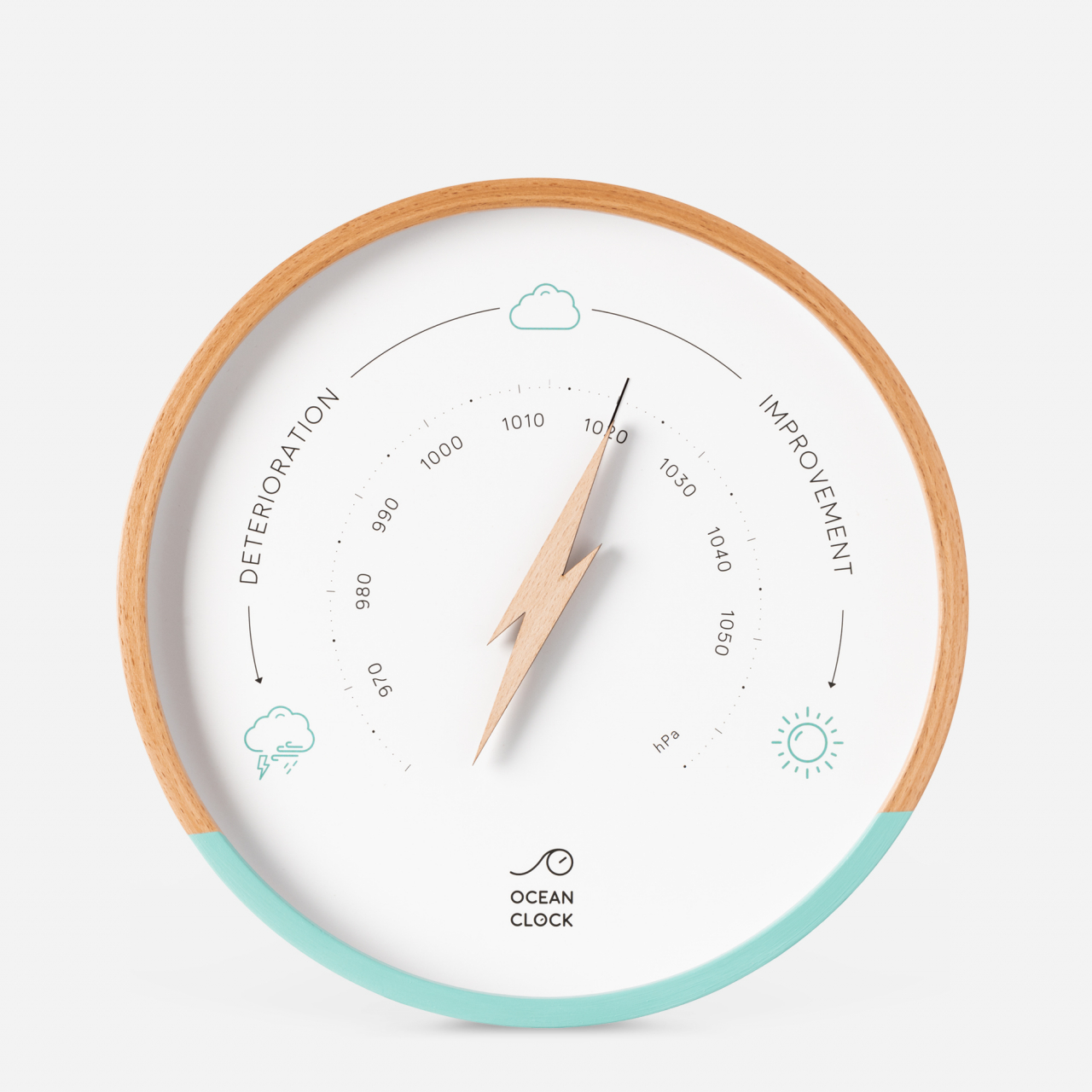 Barometer Arctic Blue
The traditional barometer got refreshed! Discover our revisited Arctic Blue barometer, available online.
A breath of fresh air will blow in your interior thanks to our trendy white & turquoise weather barometer. The perfect object to become a weather and deco master!
Hand-assembled in Hossegor, frame in natural beech wood, black hand & magnetic bolt-shaped pointer in beech wood.
Precision +/- 3hpa
Weight

1.2kg

Color

Turquoise

Materials

Beech wood - FSC, mineral glass

Barometer dimensions

diameter 25,5cm / 10 inches - Depth 4cm / 1.5 inches

Category

Barometer

Altitude

Not recommended for use above 450m altitude.
It is in the heart of nature, between pine trees and the ocean in Hossegor (Landes), that the Ocean Clock barometer was born.
In order to update the handed barometer, we thought of a trendy and refine design with a neat finish. To do so, we carefully chose the different components of our modern barometer: high-quality face print, paint made in France, wood frame in natural beech wood, metal hand with a counterweight, aneroid mechanism (Vidie capsule), bolt-shaped reference pointer in beech wood…
Hand-assembled by our team, this white barometer, which works without batteries, will brighten up your interior thanks to the turquoise touches on the icons and the hand-painted wood frame's edges.
Used as a refreshing summer colour, turquoise is a perfect deco asset when it comes to softly brighten up your home.
Our Arctic Blue barometer, to hang, will perfectly fit in the heart of a Scandinavian-spirited decoration thanks to its tints, very present in Nordic deco, and its warm wood frame. Its refine design will elegantly adorn your wall thanks to its white face and turquoise touches.
More than just a deco object, this stylish barometer, on sale, will indicate you what the weather is going to be like on a daily basis. Is it going to rain or be sunny? To find out, you will just have to place the wooden reference pointer on the hand and tap on the glass to see the variation and thus figure out what the weather is going to be like in the next 12 to 24 hours.
Looking for an original gift? Buy online the Arctic Blue barometer that will make a splash once unwrapped, the perfect gift idea for novice meteorologists.