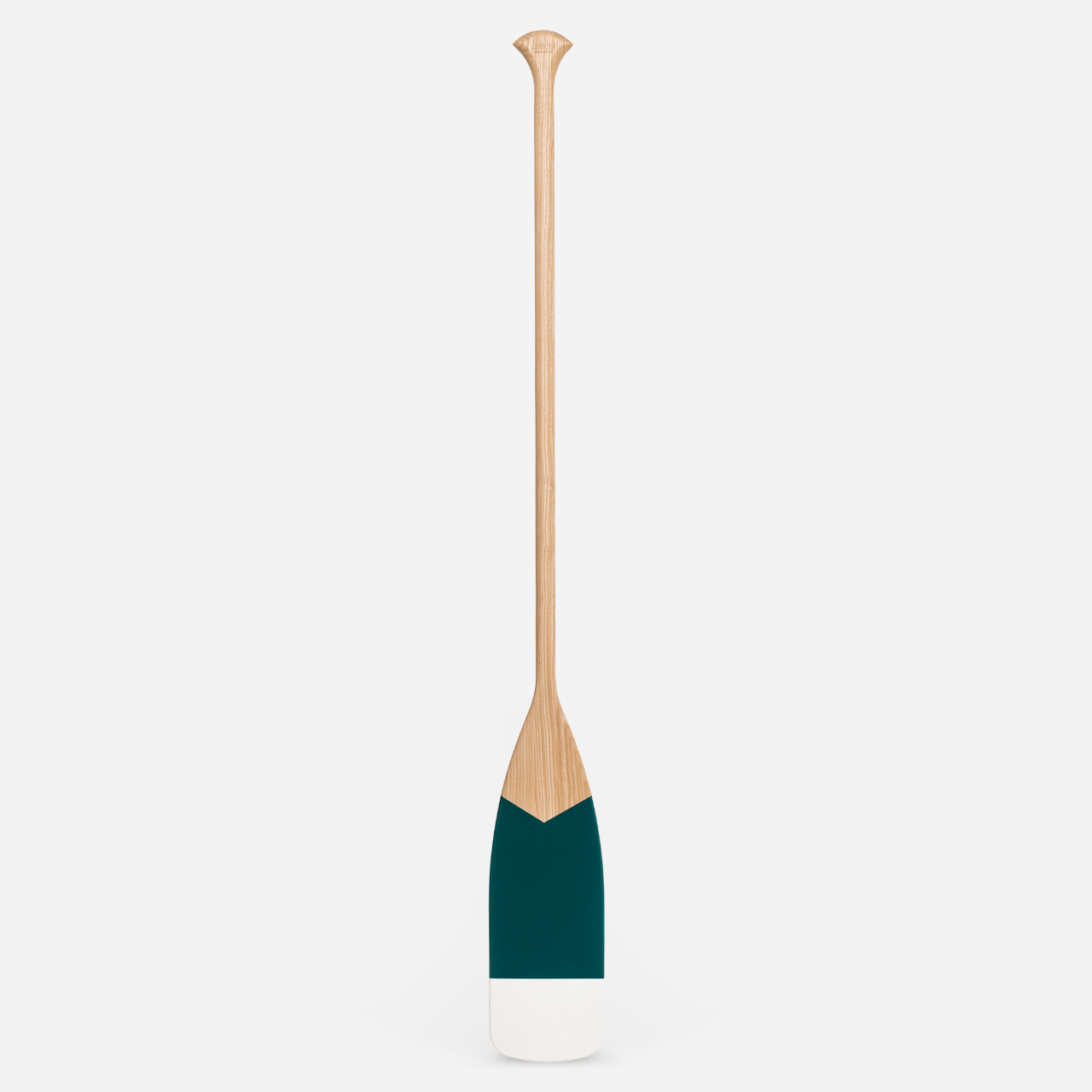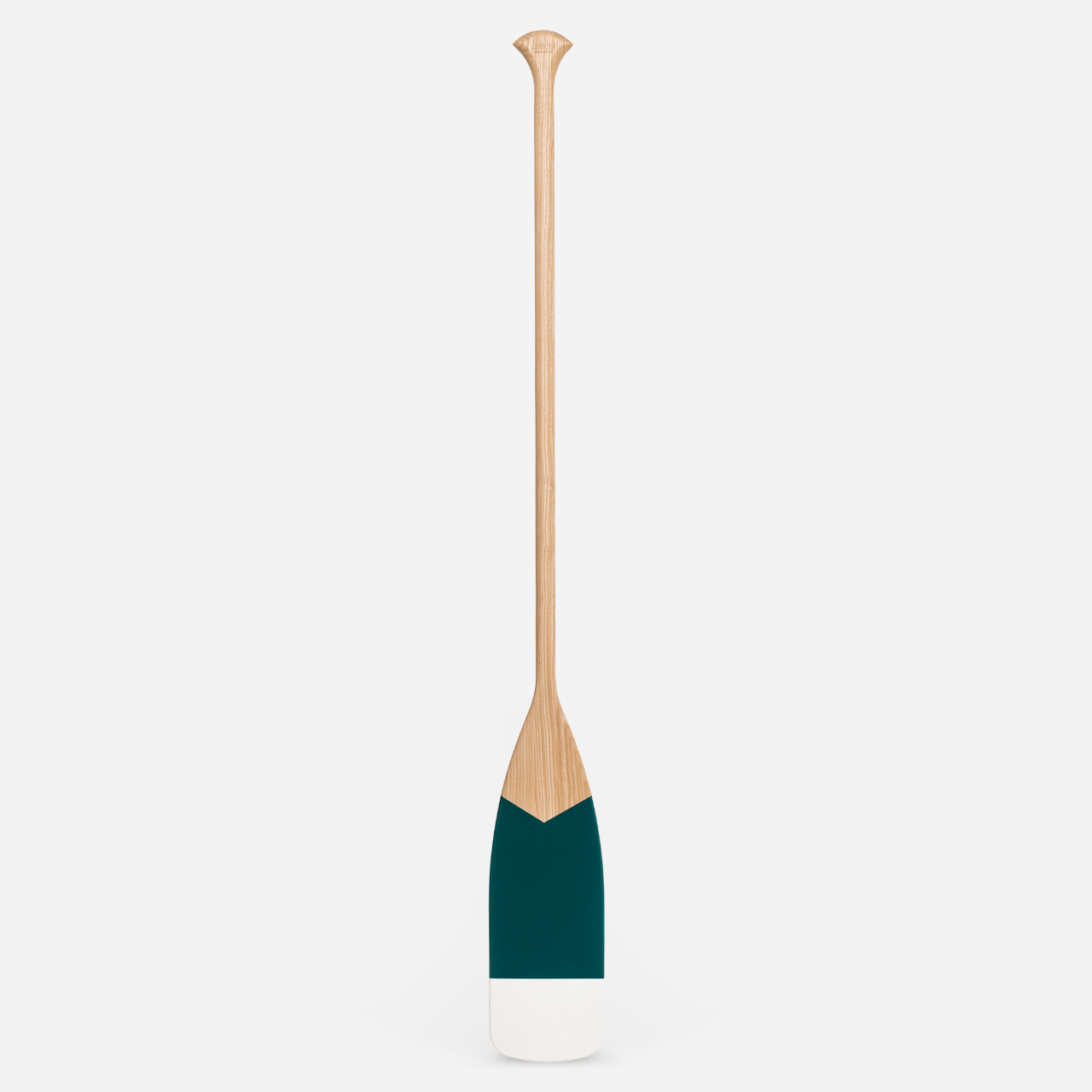 Wooden paddle Sailor
Can you hear the sound of waves echoing in your interior?

Add some marine spirit to your walls with our emerald green ash wooden paddle available with an oblique or chevron-shaped pattern. A trendy colour that will brighten your interior up with originality and style.

Ready to fall for the nautical charm of our decorative paddle, on sale in our e-shop?

Made in ash wood and hand-painted in our workshop.
Weight

1.5 kg / 3 lb

Color

Emerald green

Materials

Ash wood

Accessories

1 brass hook attached (second hook provided)

Length of the paddle

142 cm / 56 inches

Width of the paddle

18cm / 7 inches

Category

Wooden paddle
Measuring 1.40 meter long, our decorative Sailor paddle is made in Europe with waste ash wood. A clear-tinted wood that is particularly resistant and flexible, perfect to create a stylish customised oar.
After being made for Ocean Clock, it goes straight to our workshop, in the South West of France, where we add colour to our wood paddles. Concentration and precision are essential when using manually the paint and protective varnish (both made in France). Peacock-blue and white tones contrast with the wood and enhance its beautiful natural veining.

To lean or hang on a wall, this Sailor deco wood paddle, weighing 1.4 Kg, has a brass hook that can support up to 5 Kg. A second hook is also provided so you may hang it the way you wish.
Fancy some blue and green colours to complete your decoration? If you can not make up your mind between these two tints, go for the emerald green shade, it is super trendy!
Perfect colour for art-deco-style interiors, emerald green is also a more delicate alternative to navy blue often considered to be too dark or cold. This tint is perfect to enhance natural elements and create a warm and design atmosphere.
Combine it with brass for some chic deco or with clear wood for a more Scandinavian style, it is the colour to choose if you wish to brighten up and light up your interior.
Want to brighten your walls up with a touch of emerald green? Our revisited Sailor oar will bring some seaside charm in your interior with simplicity and elegance. The perfect original and modern deco object to colour your home!
Our Deco collection also consists of other revisited nautical objects that you can combine. Buy online all our reef knots and garlands of floats to combine with your emerald green paddle.