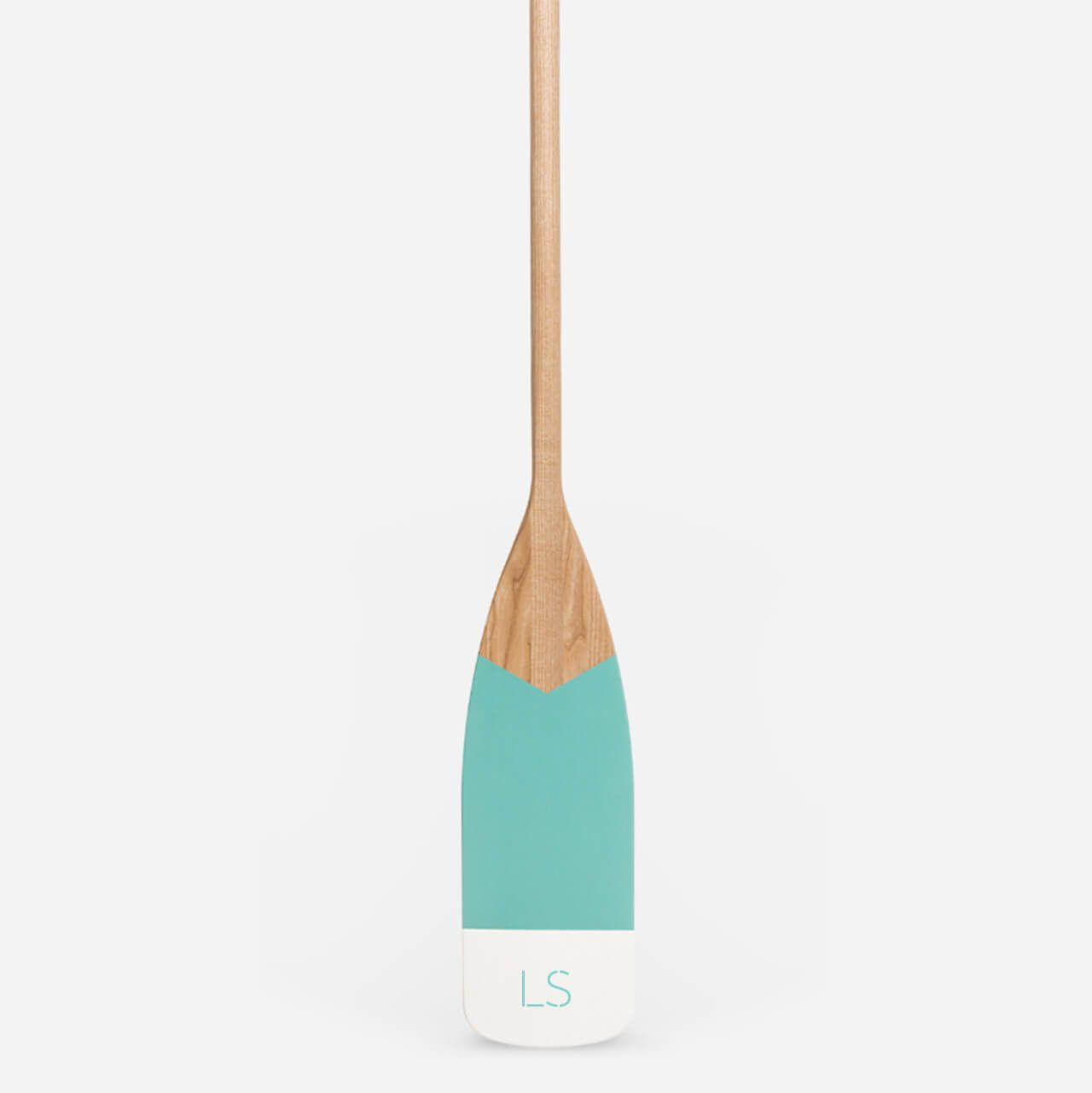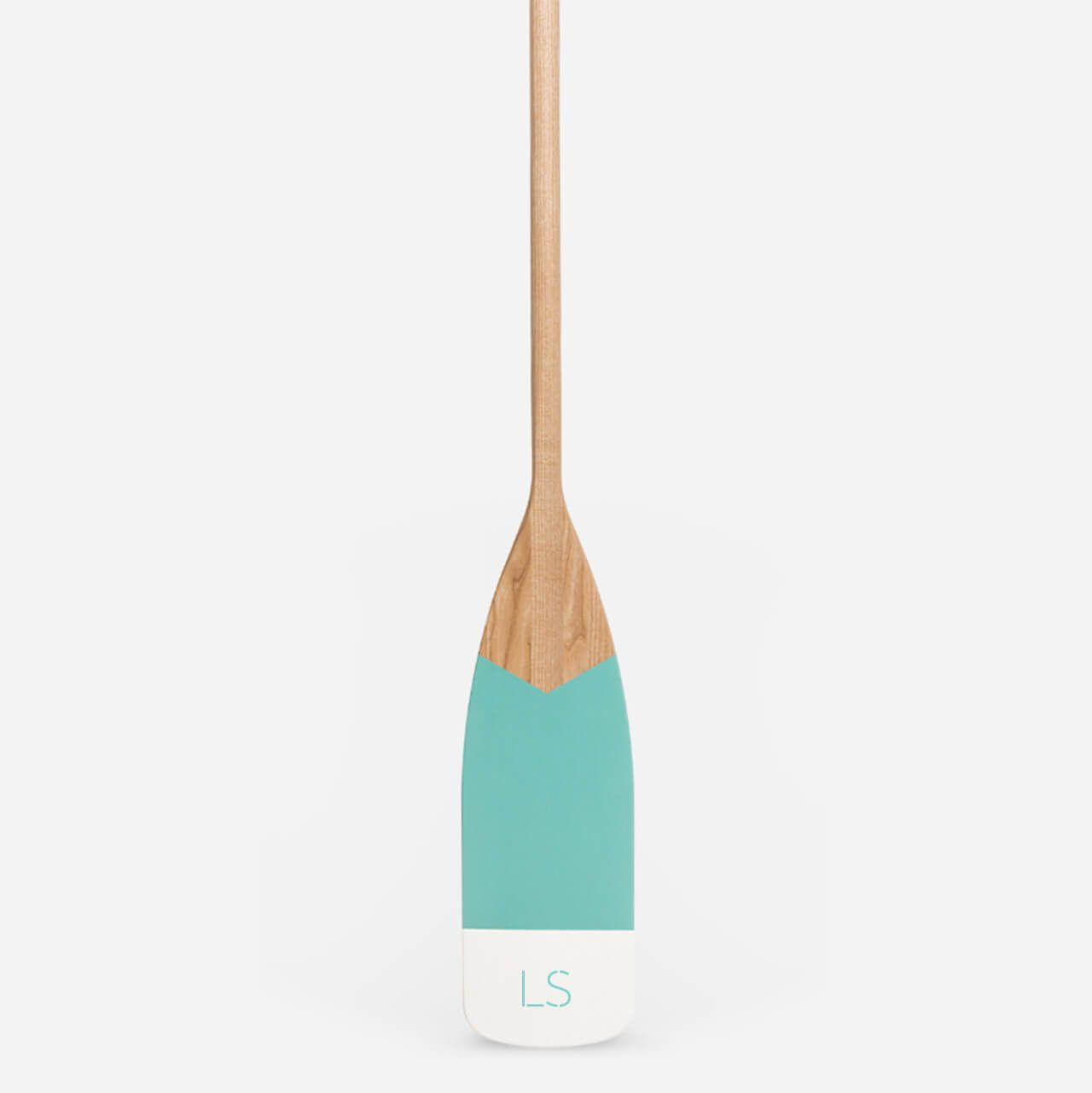 Wooden paddle Arctic customized
Symbol of evasion and wide-open spaces, this decorative hand-painted paddle with its turquoise and white tints will bring you instantly to the seaside.
Its contemporary and graphic lines, the wood's natural veining, all elements are gathered to make the Arctic paddle the indispensable deco object for your interior!
With this customisable version, you have the possibility to create a unique object that looks like you.
Made in ash wood, painted and customised by hand in our workshop.
Customize your wooden oar
Weight

1.5 kg / 3 lb

Color

Turquoise

Materials

Ash wood

Accessories

1 brass hook attached (second hook provided)

Length of the paddle

142 cm / 56 inches

Width of the paddle

18cm / 7 inches

Category

Wooden paddle
Rounded curves for a modern figure, modern geometric patterns, trendy colours, that is how at Ocean Clock we imagined, in our workshop located in the South West of France, this flagship product from our Deco collection.
Designed by us, this decorative paddle is tailor-made in Europe and is in ash wood, known for being resistant and elastic. Then, we meticulously colour it by hand, in our workshop, with turquoise paint (made in France) for a punchy effect. Either oblique or chevron-shaped, choose the pattern you want for your wooden oar!
As you can customise it, we apply, thanks to a tailor-made printed stencil, the letters or numbers of your choice. With this original decoration object, possibilities are numerous.
A marine varnish is then applied to give maximum protection to the wood and painted details.
Thanks to the hooks provided, you will also be able to choose if you want to hang it vertically or horizontally. Our decorative oar adapts to your interior and your taste.
Often used in Scandinavian decoration, turquoise blue, through the freshness it conveys, will easily find a spot in your sea-spirited decoration.
This combination of blue and green blends perfectly well with ash wood, a naturally light-coloured veined species. Very stylish, this customisable turquoise wood paddle, on sale, will find its place either on your bedroom's wall or standing on the floor in an entrance hall. Ready to buy it?
Play the card of 'mix and match' by putting it next to an Arctic reef knot or an Arctic garland of floats, from our range of decoration design objects available online.