Today's trendy wall decoration : Juju hats
Our bright decorating ideas to enhance your walls. Juju hats, macramé, wall of frames...
Your white walls lack warmth ? Here are the latest trends to coat your walls. In this article, essentials as well as hand-crafted, quirky embellishments are gathered to make your house a very cosy place. Clocks, accumulation of paintings, macramé and juju hats are today's must-have items.
Today's trendy wall decoration : Juju hats
You are probably wondering what a juju hat is. In fact, it is a Cameroonian headdress ornamented with actual feathers that is worn at traditional ceremonies. Today, the juju hat has become in little time The decoration to have on walls. Whatever your decoration style, the juju hat will bring an ethnic touch to your room in a gently or peppy way : it will suit the room or bedroom perfectly. Bring a colourful touch to your white walls with a colourful juju hat or opt for a more neutral tone to cover your interior stylishly. A cosy and ethereal atmosphere is guaranteed thanks to royal dancers' headdresses.

Extra tip : think about combining different colours to have an even more awesome-looking wall !

If you too are fond of those beautiful feathered suns, we recommend you the shop Kronbali which offers man-crafted juju hats.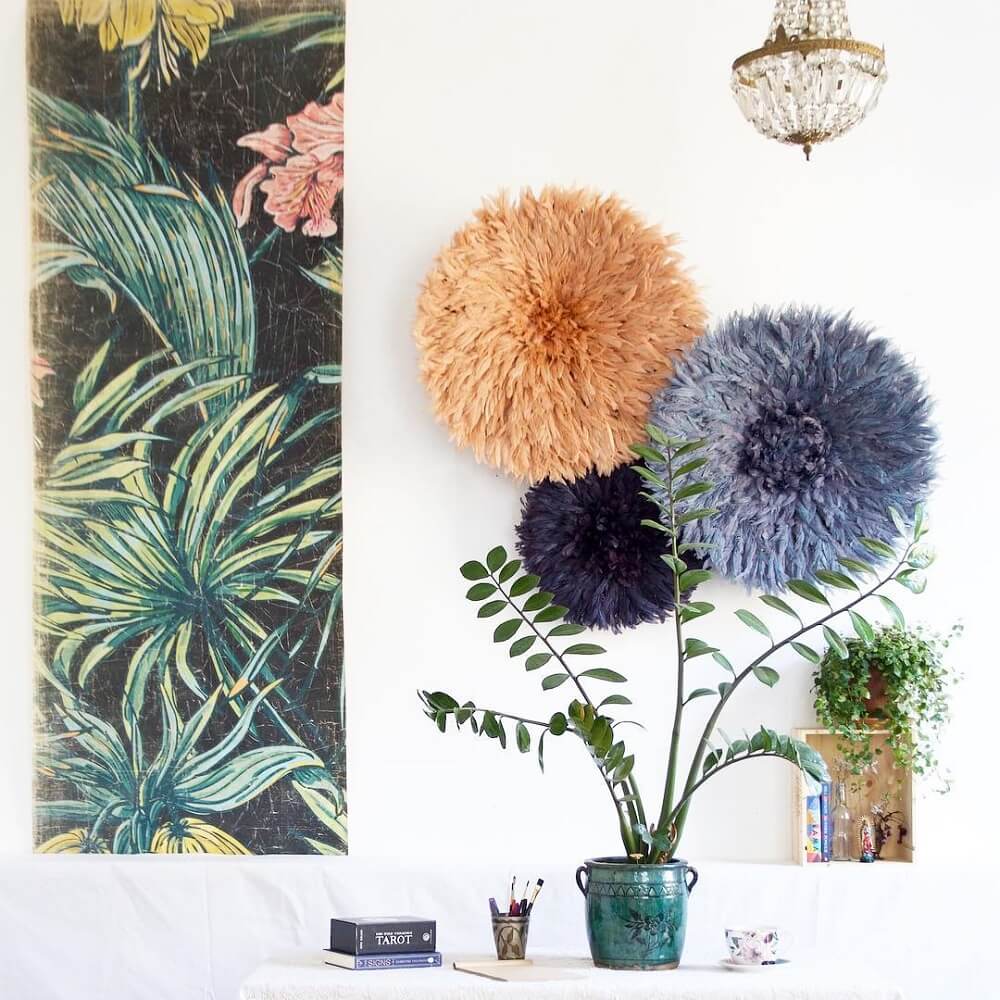 Add texture to your walls with macramé
Abandoned for a while, macramé has come back  strongly in the field of decoration for quite some time now. You love hand-crafted decorative objects ? Well, macramé wall hangings will definitely appeal to you.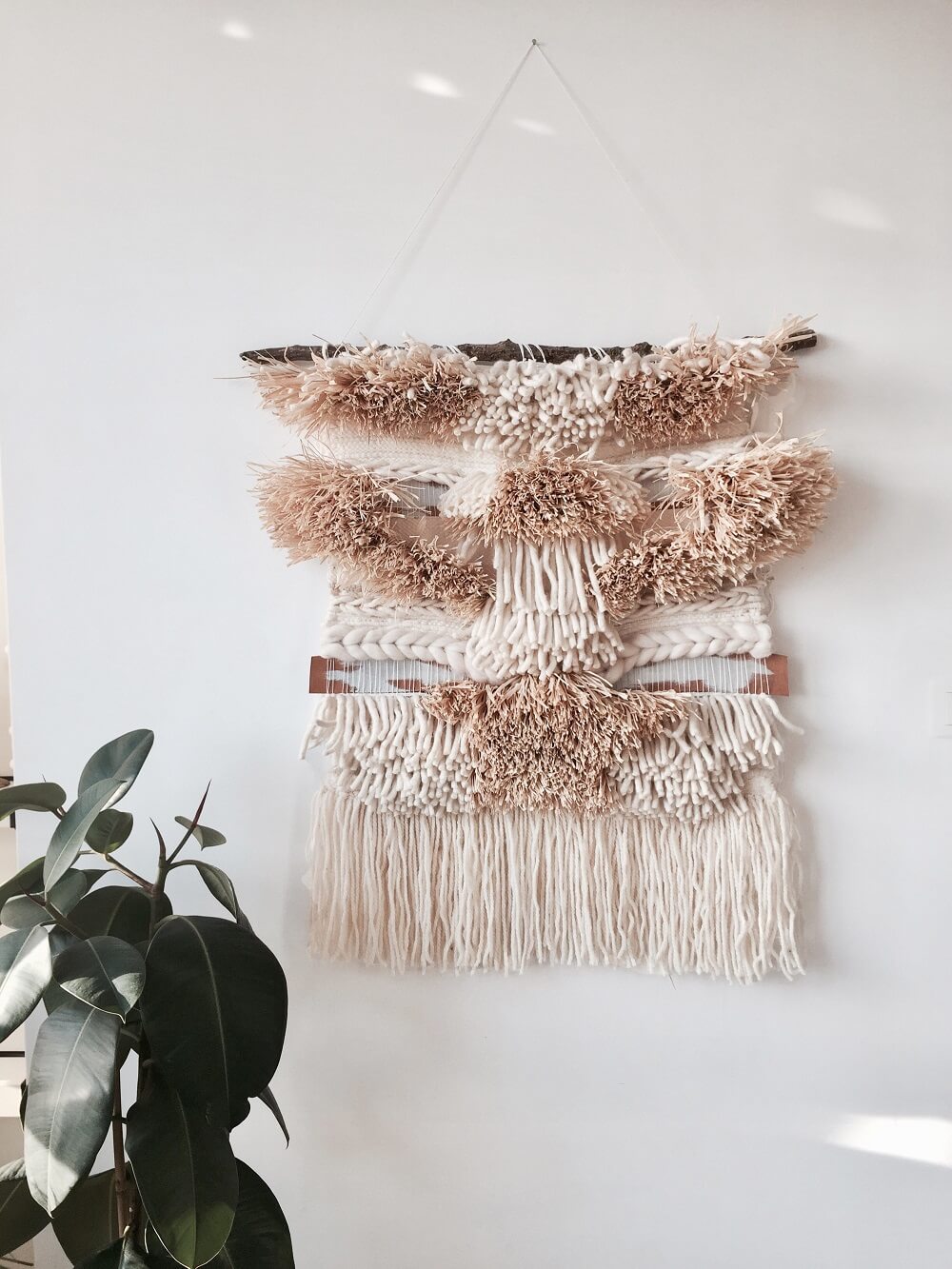 The hangings' weave and work on knots will bring a true genuine touch to your decoration. Don't ignore them if you wish to brighten your decoration up in a 100% smart and bohemian way. Is your decoration more of a Scandinavian style ? Then, mix weaves (rope, wool) and colours to obtain a hanging that will perfectly suit your decoration and bring cosiness. We love Maison Léone's work which crafts magnificent hanging baskets made of rope or wool. For a natural decoration, definitely choose macramé hanging baskets fixed on a wooden support, ring or branch and opt for the model that will suit your home sweet home !

The must-have wall of frames
If you happen to be inspired by ideas found on Instagram or Pinterest, you have probably noticed the different wall harmonies made from frames of different sizes. Infinite possibilities to mix and match your sitting room, bedroom or study. You can find many trendy posters to brighten your walls up ! You are very likely to find trendy posters on Juniqe's website. We are fond of the ocean-related posters for a relaxing and natural decoration, salty escape guaranteed. Afraid of getting bored of it ? Have fun changing them regularly to get a decoration that suits you better. Little extra : opt for frames made of natural wood as they match many interior decoration styles : Scandinavian, bohemian, Art Deco, urban jungle, farmhouse…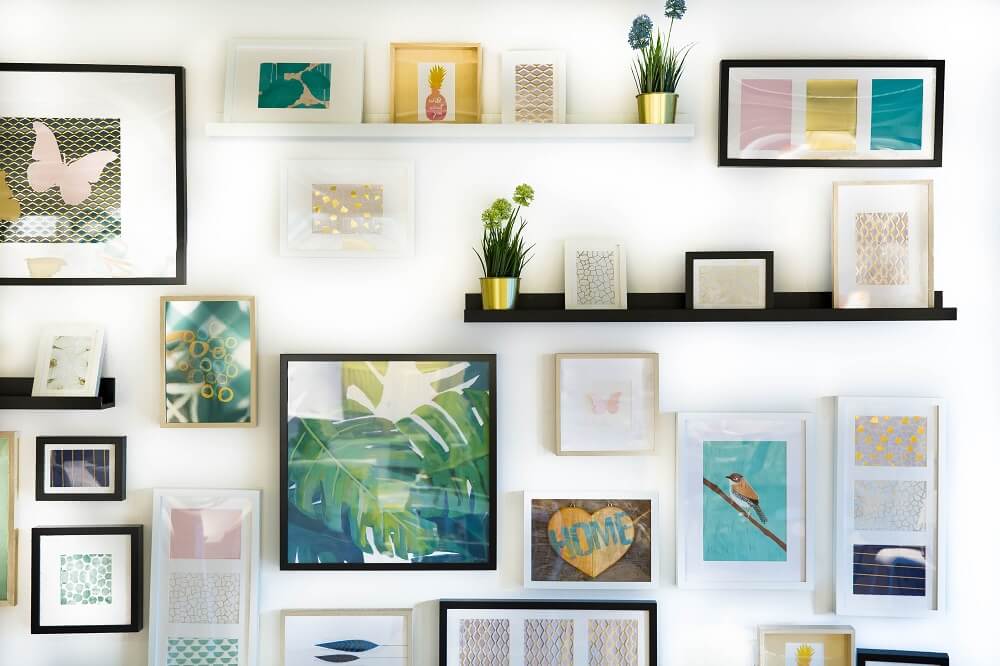 Tidal clock : an original decorative object to embellish your wall
You are looking for a pared-down decorative object to cover your walls ? Be original by having a tidal clock. It is a fun and useful object to have which indicates you straight away the state of the tide for a specific location. You live far from the coast ? The tidal clock will remind you of your holidays with your friends at the beach. Thanks to the various colours offered, you will not resist the temptation to have a clock that will suit your interior perfectly. As for a loft or an industrial-style decoration, be tempted by the Black collection; for the decoration of a sea house, get yourself the Navy or Storm models. Hand-crafted and made of natural wood, the tidal clock will bring a refined, modern and unique tone to your interior. Extra tip : combine your tidal clock with a time clock to obtain a refined accumulation effect.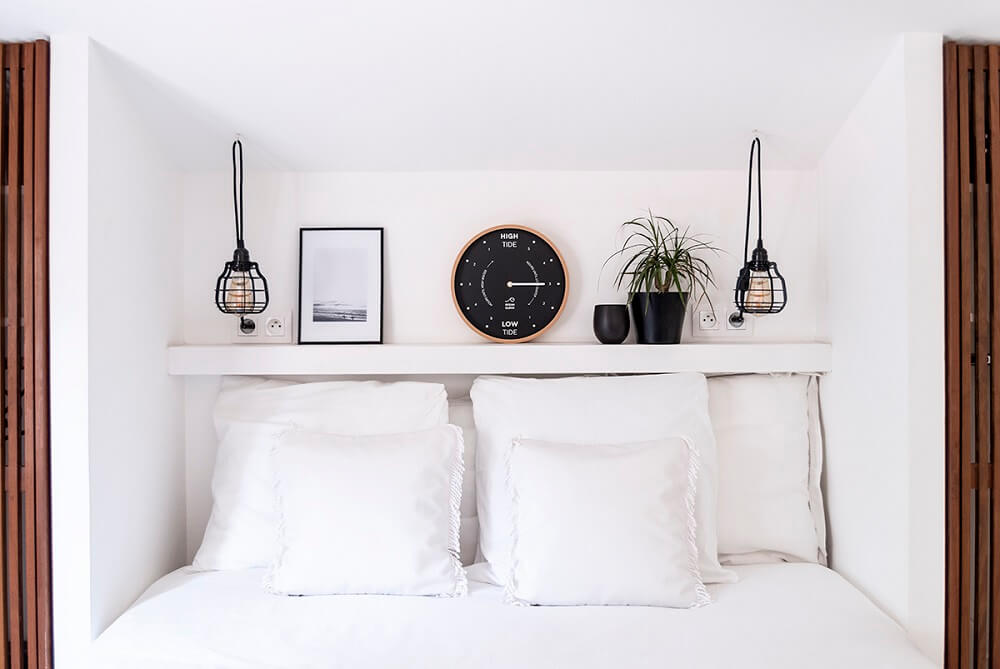 ©studio255
What about you ? Which bright idea would you like to choose for your own home ?