Moroccan inspired seaside decoration
How to bring the heat of moroccan beaches in your interior, find out our deco secrets !
Genuine call to travel, Moroccan decoration keeps captivating deco addicts. Between bright colours and genuine craftsmanship rooms, the oriental charm is very likely to make you succumb to the Moroccan desert heat, for a cosy and trendy sea-like deco. In this article, you will find out about how to have a successful Moroccan deco for your beach house.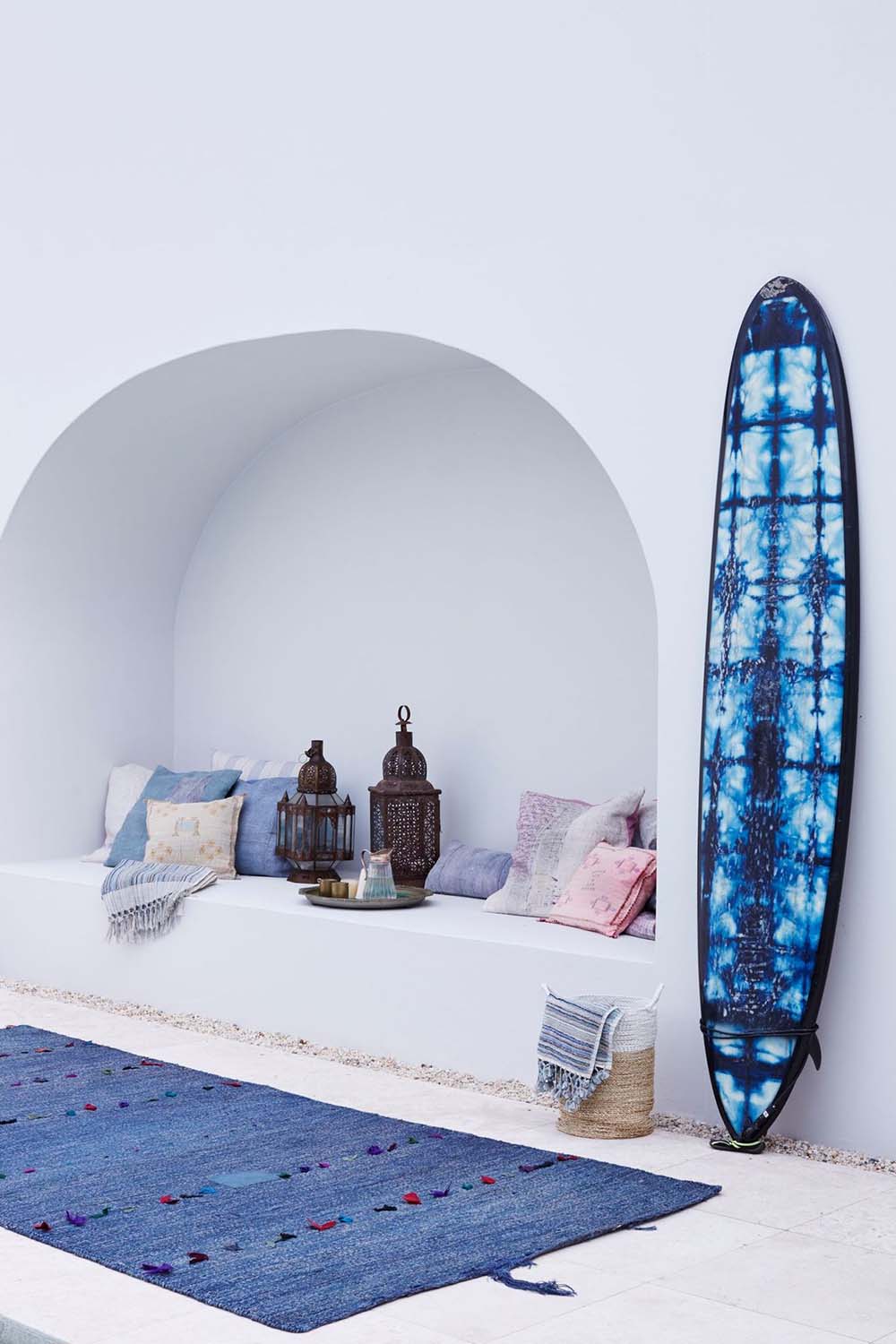 © pinterest - Tigmi Trading
Colour your interior with Moroccan deco
When we think of Morocco, heat comes to mind ! Heat from the desert ! But it can also be the heat wafting from mint tea. However, Morocco is also about warmth that can be found in its people's  friendliness or in the tints of riads' facades. But how can we incorporate this warm atmosphere into our house decoration ?
To obtain an oriental-style interior, put some sunny tints on walls and ornaments ! Let us forget about the traditional colours related to seaside deco. Opt for terracotta style which will warm up the atmosphere in a stroke of a brush. Amber honey colour or antique pink will dress up your walls perfectly and will definitely match a Moroccan-style deco. You do not feel like painting your walls ? No worries, white is also a great choice as it will make your interior brighter.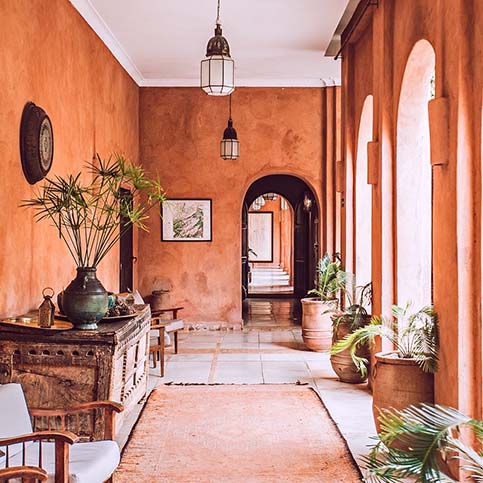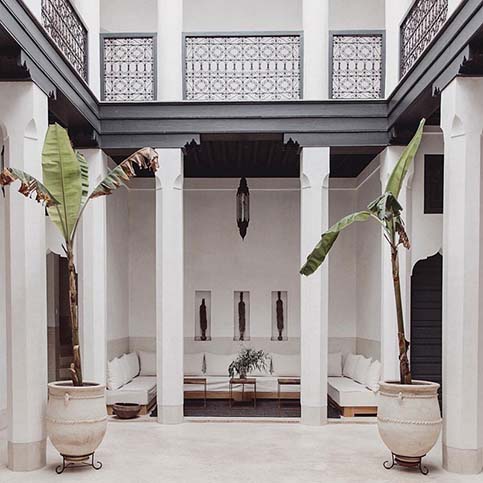 © pinterest - Staysomedays
For a sunnier atmosphere, you will just have to place some ornaments here and there. To achieve that, you could place some oriental-tinted cushions (purple, orange, ochre...) on sofas and put colourful carpets on the floor.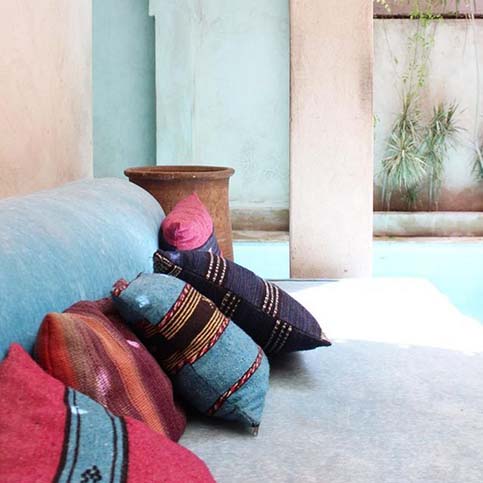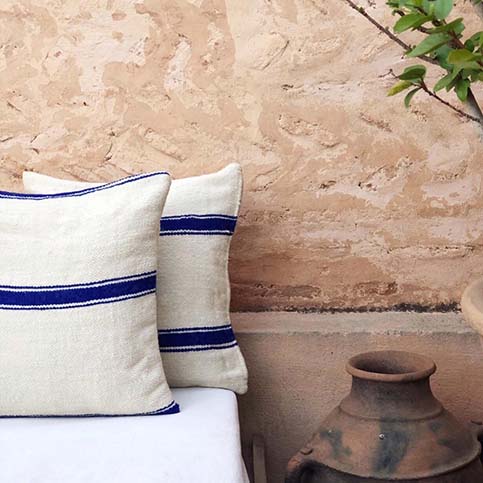 © pinterest - Elle + Beldy
To convert your interior into a riad, opt for zellige. These Moroccan tiles are ideal to bring some colour onto walls or bathroom floors or to add an oriental touch to your kitchen's backboard.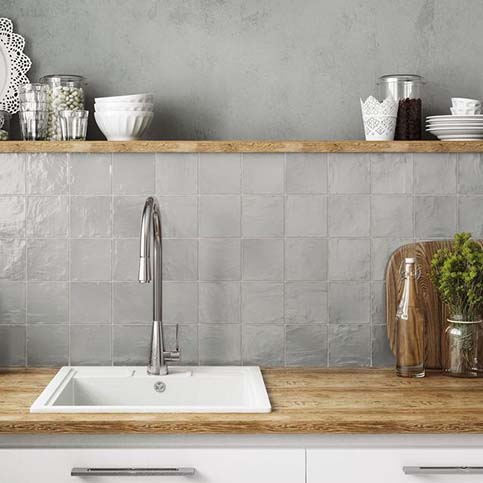 © pinterest - Elle + Leroy Merlin
I create a cosy nest with hand-crafted decoration
Now that you have put some Moroccan colours in your interior, why not bring more soul to your decoration using hand-crafted ornaments, mixing modernity and tradition.
Hand-crafted furniture with Moroccan influences
Moroccan craftsmanship puts the spotlight on natural materials such as wood, rattan, leather, palm leaves or even brass. So be prepared to see them overwhelm your Moroccan-inspired seaside deco. You cannot get it wrong with natural materials as they are currently super trendy in deco.
Make your home a very welcoming riad ! Embellish the rooms of your house with hearty furniture. Be tempted by the authenticity of rattan armchairs and banquettes, craft-handed benches made of wood and straw, woven palm hangings and leather ottomans.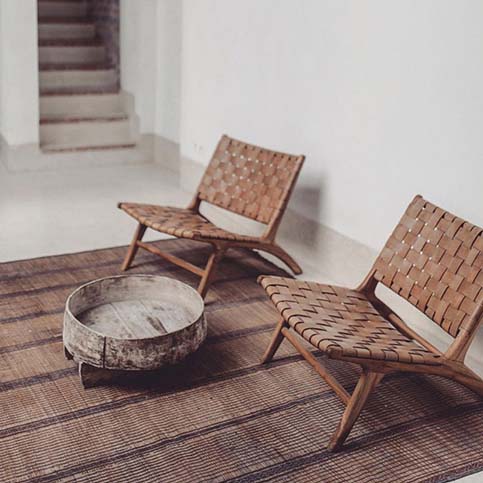 © pinterest - staysomedays
This hand-crafted deco will make your guests want to bask in the Moroccan sun, without leaving your lounge.
I adorn my walls with unique and hand-crafted items
The master pieces of your decoration are now set in your interior, it is now time to add some character to it. Here are a few tips to enhance your walls and give a more genuine style to your home sweet home.
To do so, use a lot of ornaments made of wood and natural fibres. Give character to your walls with wall hand-crafted deco. Why not embellish the wall above your dresser or sofa ? Colour your walls in an oriental way with lovely mismatched ceramic plates or Moroccan hand-woven baskets.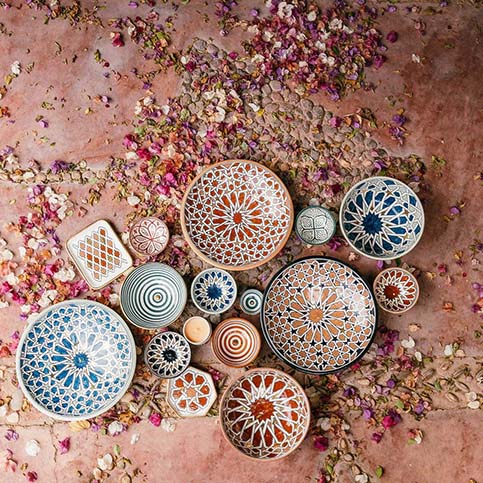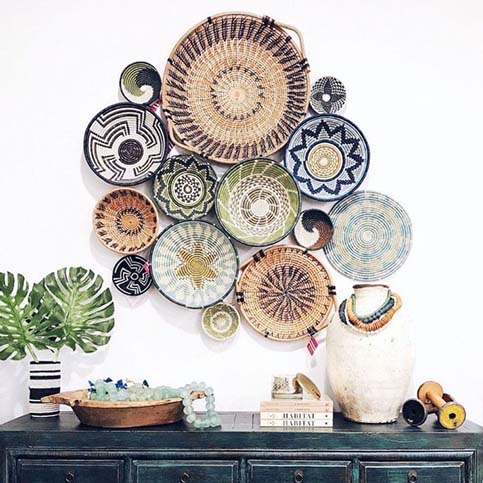 © Chabi Chic + pinterest
For a bedroom, make the room look bigger by dressing up the walls with round or eye-shaped mirrors framed in rattan or brass. To make it look even trendier, hang mirrors of different sizes.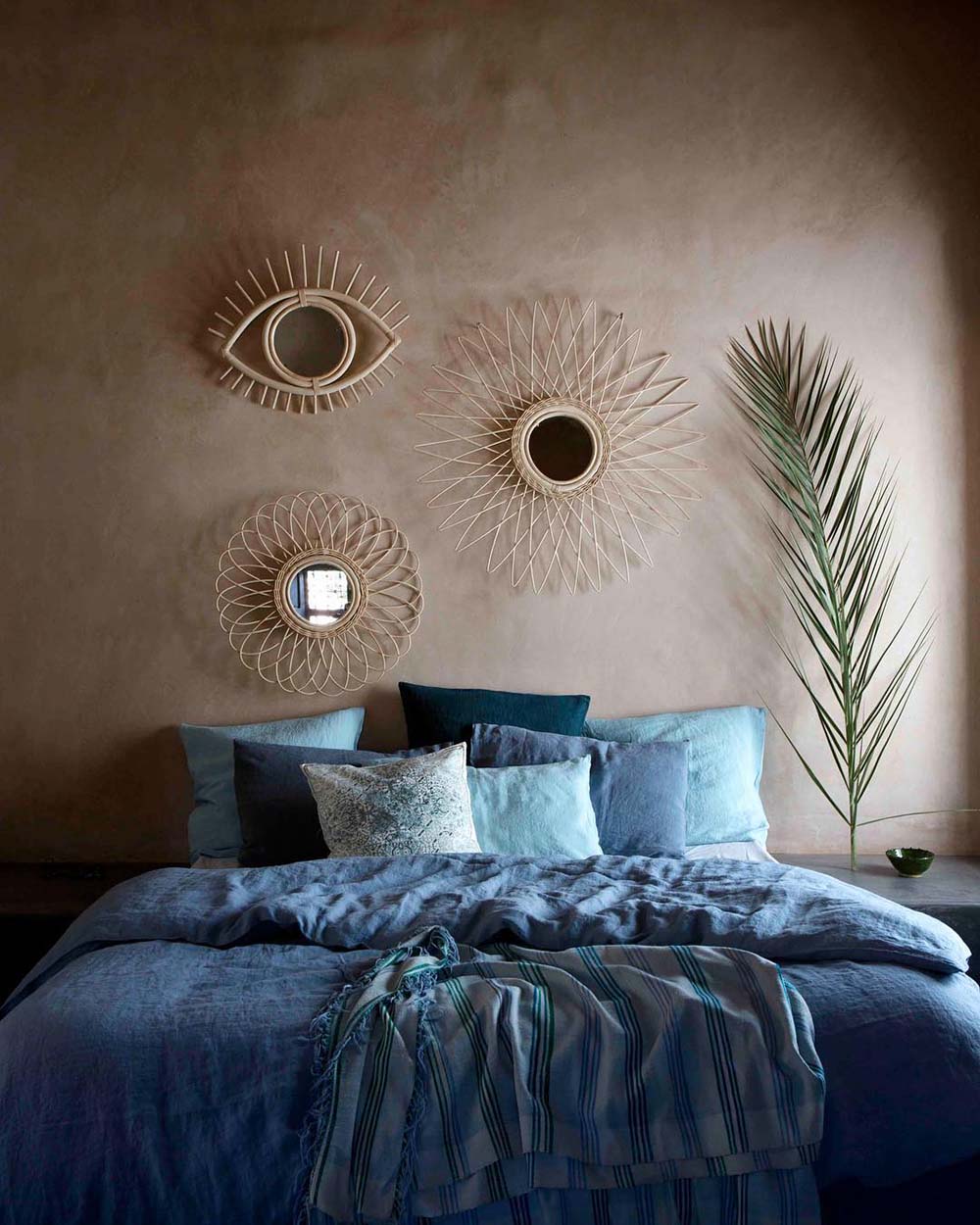 © Couleur locale
Want to reach the next level in terms of Moroccan decoration ? In that case, opt for a beautiful typical Moroccan door that will lead you to your patio or garden, with a sea view for those lucky enough to have one.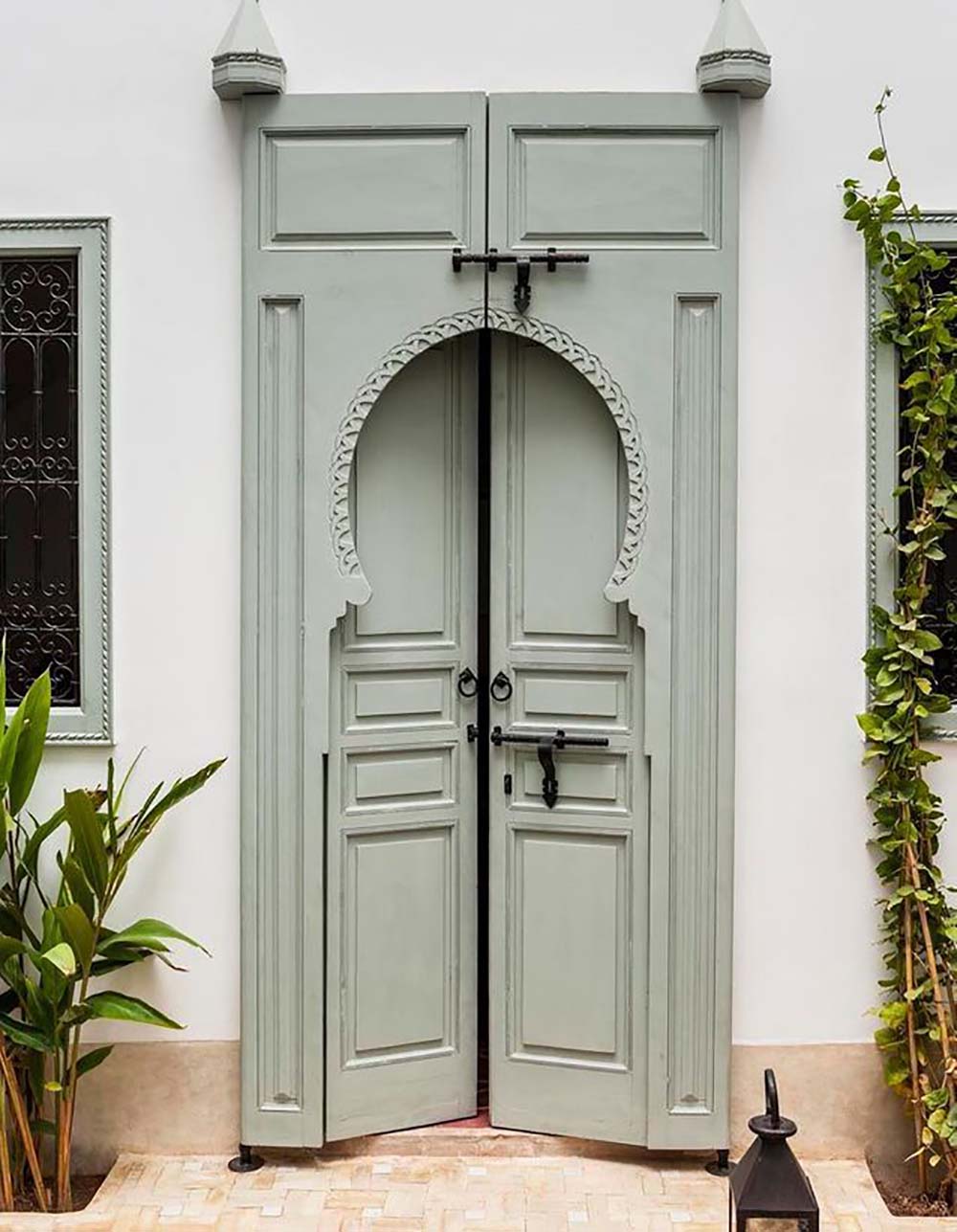 © pinterest - Elle
Get inspired by Moroccan decoration to create an interior worthy of a riad
Do you like the charm of oriental riads ? Embellish your exterior to travel to Morocco in the blink of an eye.
Warmth and greenery on my Moroccan-style patio
Imagine yourself in the heart of a Moroccan riad where reigns serenity. Recreate this atmosphere in your exterior with beautiful exotic plants like palm trees and cactuses. For an oriental deco, plant them in earthenware pots or in majorelle blue pots, a typical Moroccan tint. A shade of intense blue which will give a twist and character to your patio or garden.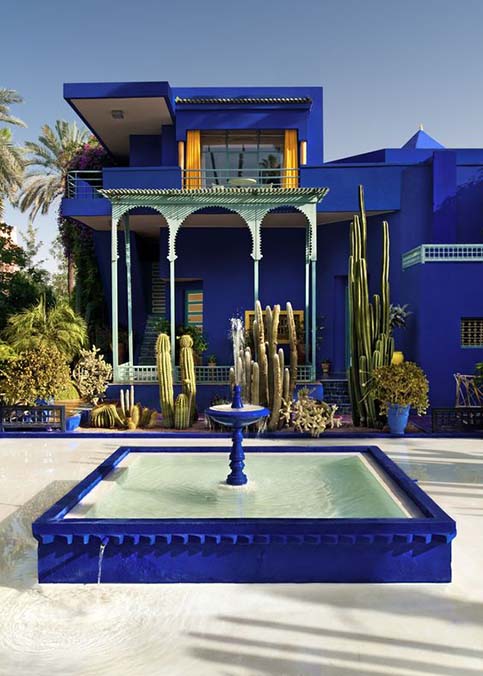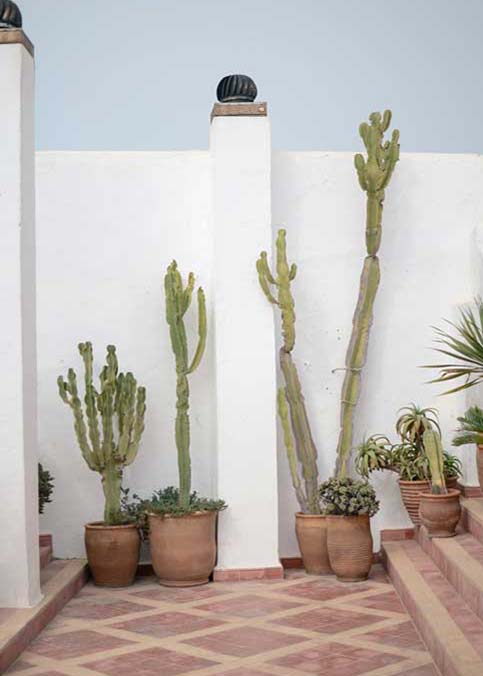 © life on pine + pinterest
To create a cosy space and protect you from the sun (or the rain), place some stretched fabric held by wood poles to have a hand-crafted relaxing area. You can also opt for reeds, ideal to create a pergola or hide the building in front of you.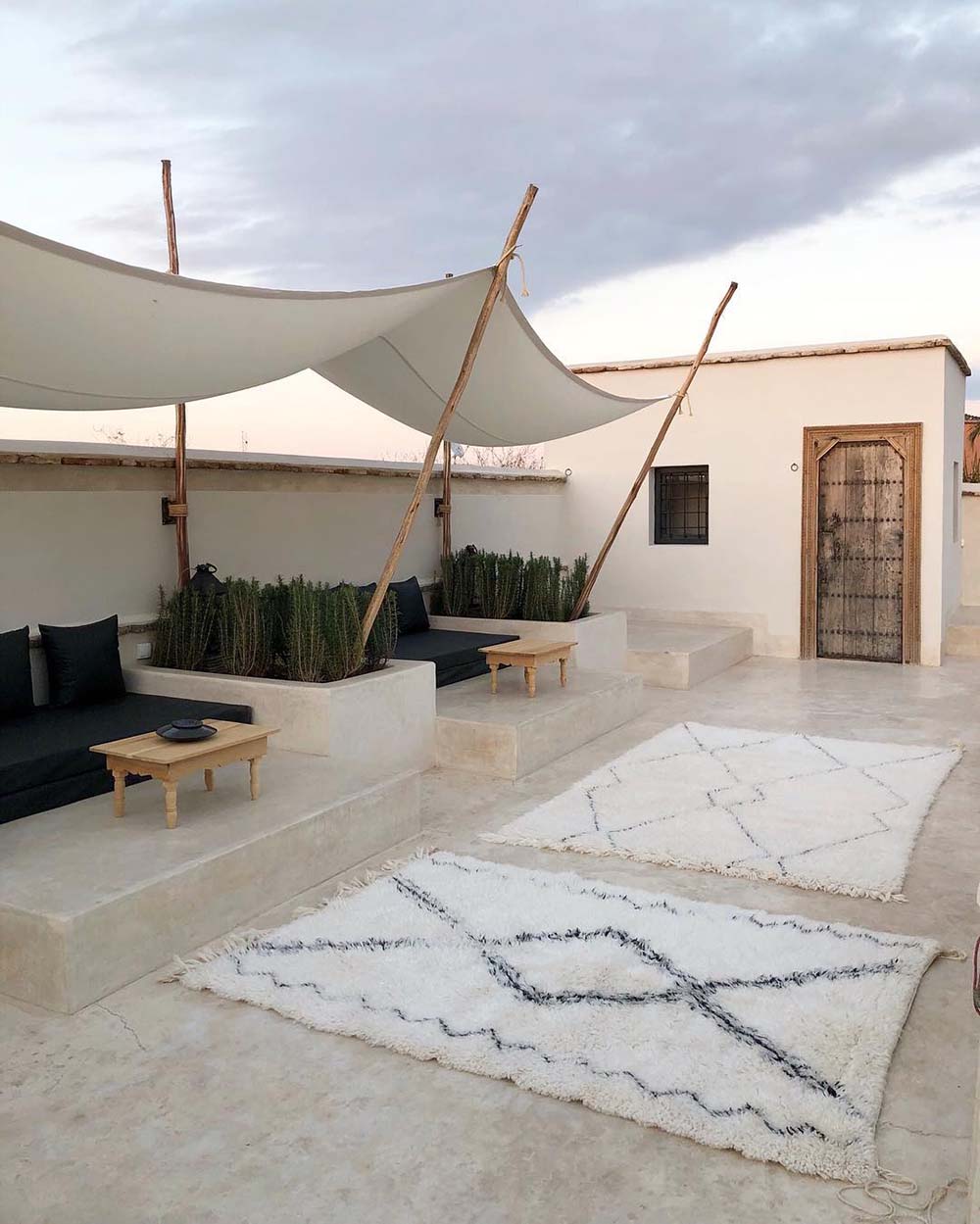 © pinterest - Beldy
Deco tips to have an oriental atmosphere in your exterior
Not so fast... Aren't there any deco elements missing to make this green area look like a little Moroccan paradise ?

Like for your interior, go and buy some furniture and modern ornaments with oriental charm. To make your exterior the right place to taste mint tea, place some banquettes or floor cushions. If your exterior walls are coloured like those of some riads, then opt for some refined deco that looks more Berber. Fill a white or linen-like coloured sofa with nice hand-crafted cushions to get an even cosier area. All we need now is an end table made of natural wood to put the tea tray on.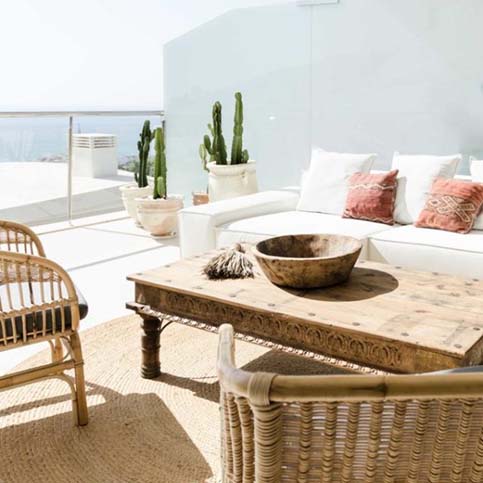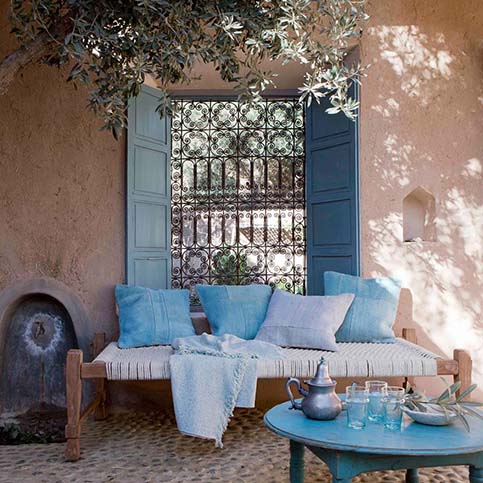 © pinterest - planete deco + couleur locale
You think your patio is not Moroccan enough ? Fix a few oriental lanterns to the ceiling or put them on a side table or even on the floor. Now you are ready to enjoy some relaxing time that will bring you to the Sahara or onto Imsoune beaches. 
We are totally fond of Moroccan style ! What about you ?