Extend your summer on the stunning beaches the African continent has to offer
Do you fancy travelling without having to lift a finger ? Ready to take off ?
Given today's situation, it is not the best time to fly far away but it should not stop you from preparing your next holidays, until you are able to travel like you used to. Fancy getting a bit of a tan and chilling on beautiful beaches? Opt for holidays in Africa! This country is not only famous for its reserves, where exceptional diversity can be found. Indeed, the cradle of mankind is also famous for its heavenly shores. In this article, we will make you travel to magnificent African beaches. Pack your suitcase!
Escape to the heavenly beaches of African islands
Translucent waters, white sand beaches… Tempting, right? Get your prettiest sarong and off we go to the African continent's islands to discover idyllic beaches.
Anse Source d'Argent, a gem within the Seychelles archipelago
Located in the Indian Ocean, the Seychelles are a magnificent archipelago made of 115 remarkable islands. One of the most famous of these land masses is La Digue. This 10 km² little island hides one the most beautiful beaches in the world, the Anse Source d'Argent. This spot looks so much like paradise with its fine white sand, silver cliffs and turquoise waters. Because it has a breathtaking panorama, no wonder why it can be seen on numerous travel magazines. This place is the dream destination to relax and have a lovely romantic seaside walk with your sweetheart or with the whole family. To get there, you just need to take the ferry from Mahé or a boat at Praslin.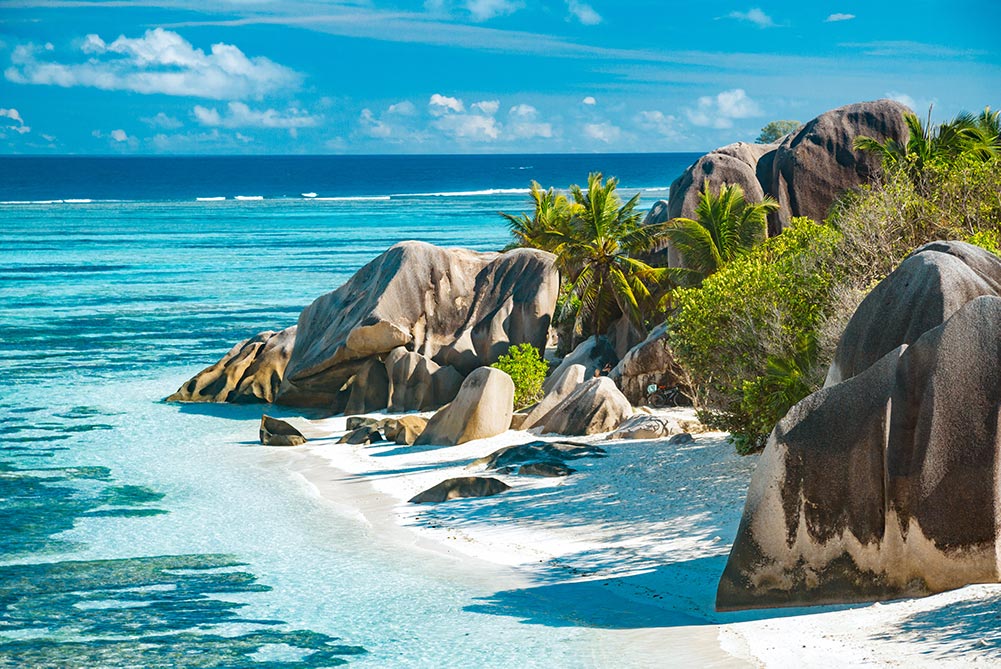 The island of Nosy Iranja, a heavenly spot in Madagascar
Nosy Iranja is one of the most beautiful islands of Madagascar. Although not many travelers go there, it is however considered as a true paradise by those who love lazing around. This is because of its exceptional panorama between the blue sky, azure sea and golden sand. This spot is a dream location if you wish to sunbathe and disconnect from the modern world. Several sea tortoises lay eggs on this site. So you know, it takes about 1h30 to 2h by boat to get to Nosy Iranja.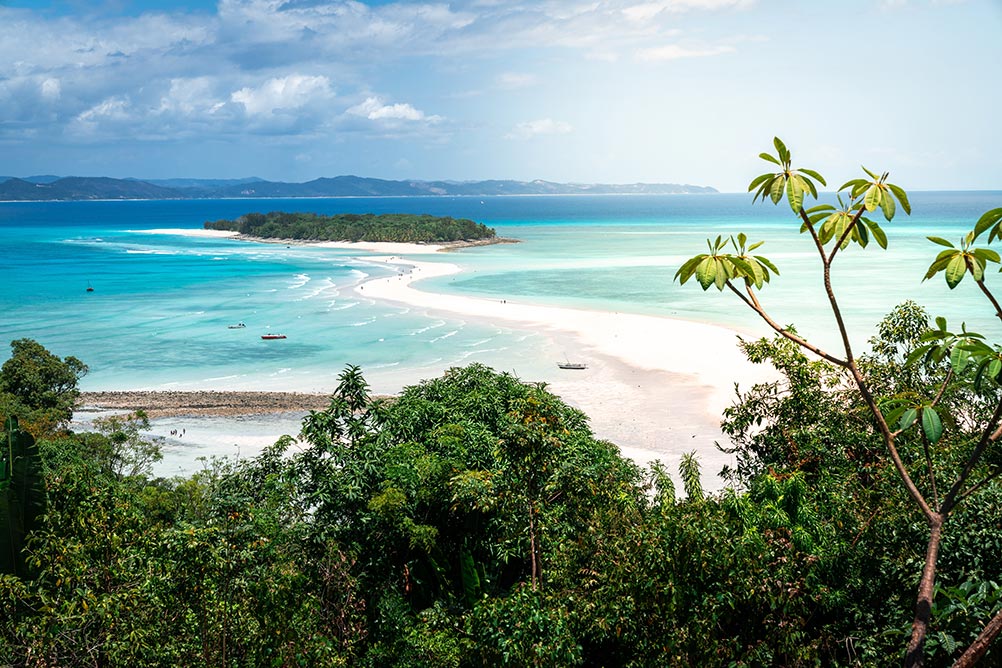 Santa Maria beach, a gem of Cape Verde
Santa Maria is a little piece of heaven on Sal island in Cape Verde. This 8km-long beach welcomes you for some relaxing and lazing time. Travelers adore it for its liveliness and cultural wealth. It offers an ideal environment to do numerous water sports, wander, and take great pictures of the ocean. It is also an interesting spot to discover the unremitting activity of Cape Verdean fishermen.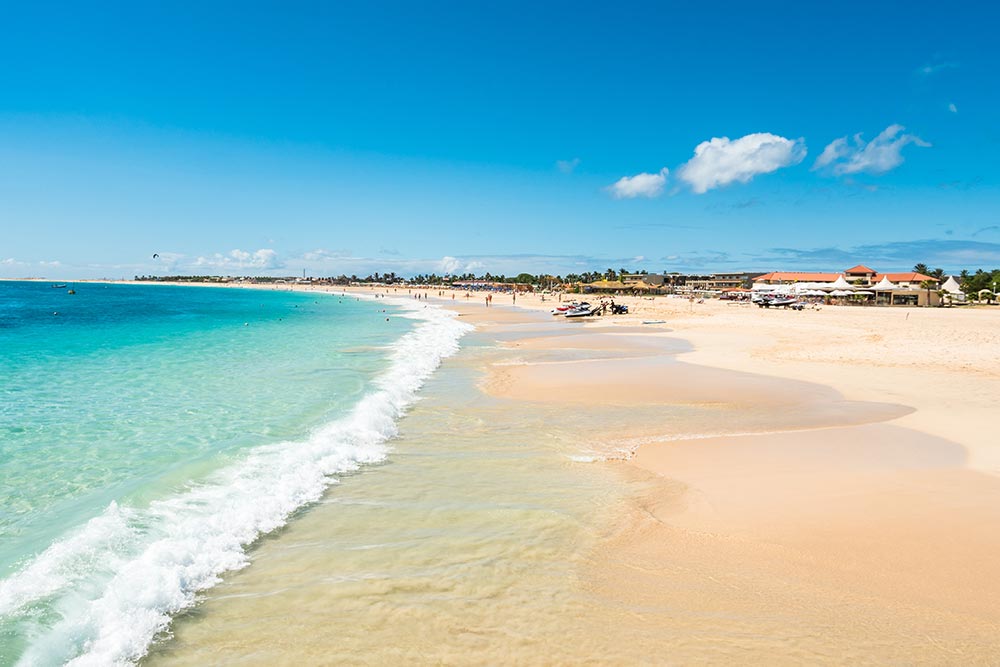 Jambiani, a quiet and enchanting beach in Zanzibar
Zanzibar is an island not only famous for its monuments and fragrant spices. People love it also for its relaxing beaches. One of the most famous is Jambiani. Because the setting is considered breathtaking by many holidaymakers, this spot is the ideal place to relax, swim and get a nice tan. Besides these activities, it is also the perfect place to be initiated into Bao. It is some kind of Awale-style strategy game.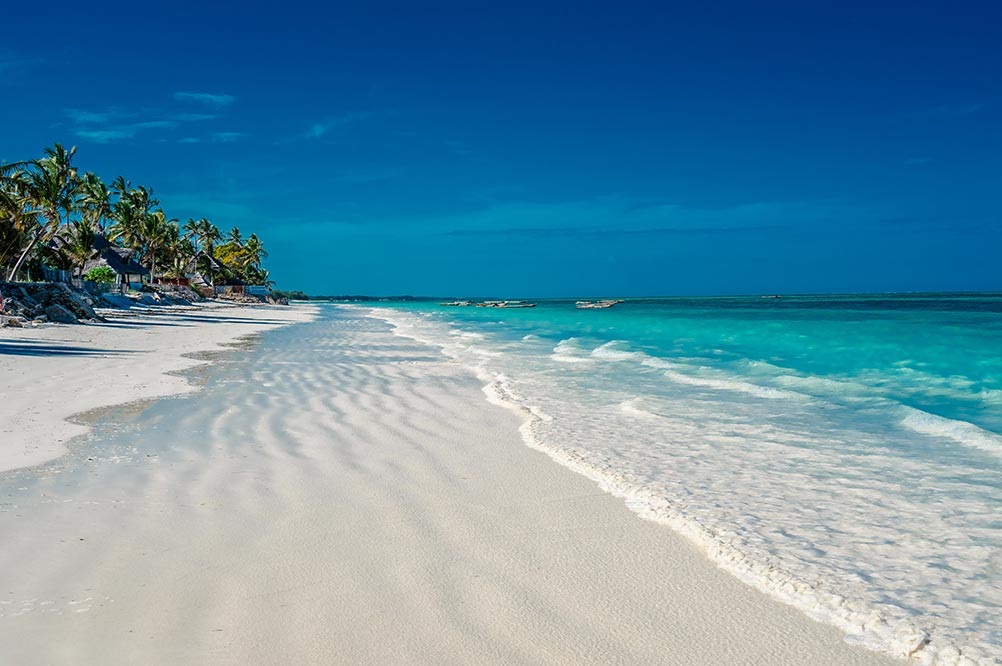 Enjoy the beauty of African shores with your feet in the water
The African continent hides many treasures! Its cultural wealth as well as its wild fauna and flora make Africa a dream destination. Ready to be dazzled?
Diani Beach, a touristic gem in Kenya
Kenya is not only a destination adapted to photo safari. It is also the perfect place to relax during holidays. One of the locations in East Africa conducive to relaxation is Diani beach. With its 7km long coast, crystal-clear waters and coconut trees, it is definitely one of the most beautiful beaches in this part of the continent. It offers the perfect setting for lazing around during a trip in Africa and having a romantic walk on the beach. Its constantly warm waters at 20 degrees Celsius are perfect for swimming. Diani Beach is protected by a barrier reef. Many fish species live there. There are several perfect spots if you wish to do some snorkeling. Although this seaside resort can be visited all year long, it is strongly recommended not to go there during the rainy season.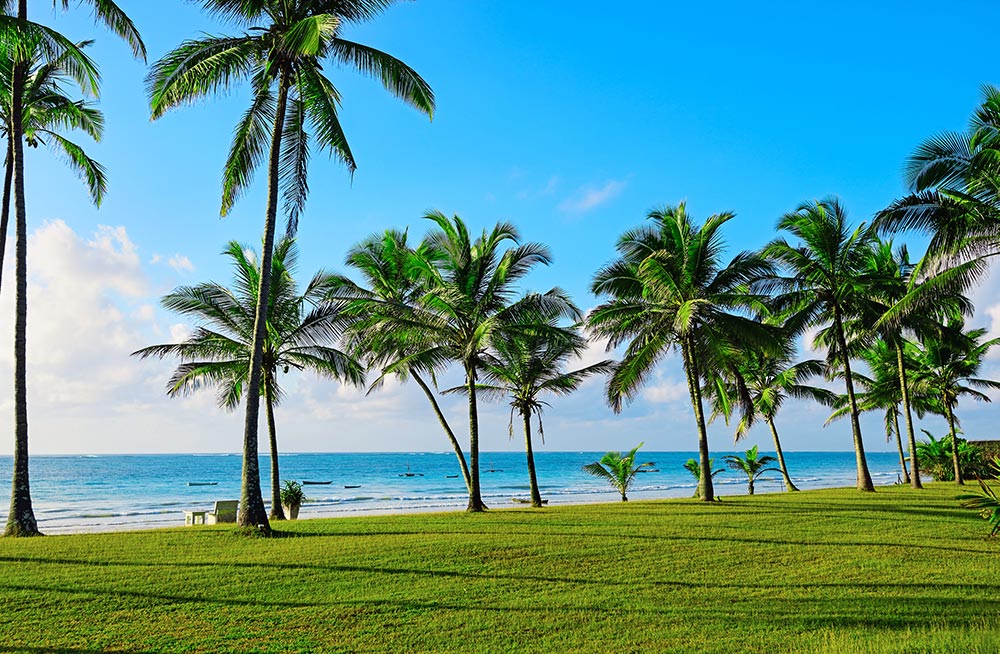 Lake Malawi, a large calm lake in Africa
With a length of 580 km, Lake Malawi is one of the biggest in the world. It is shared between Malawi, Tanzania and Mozambique. It is actually the latter that offers the most interesting beaches of this body of water. Its shores offer an exceptional panorama with its beautiful vegetation, crystal-clear water, and mountains in the background. Water is deep and pollution free which makes it perfect for swimming or a boat trip.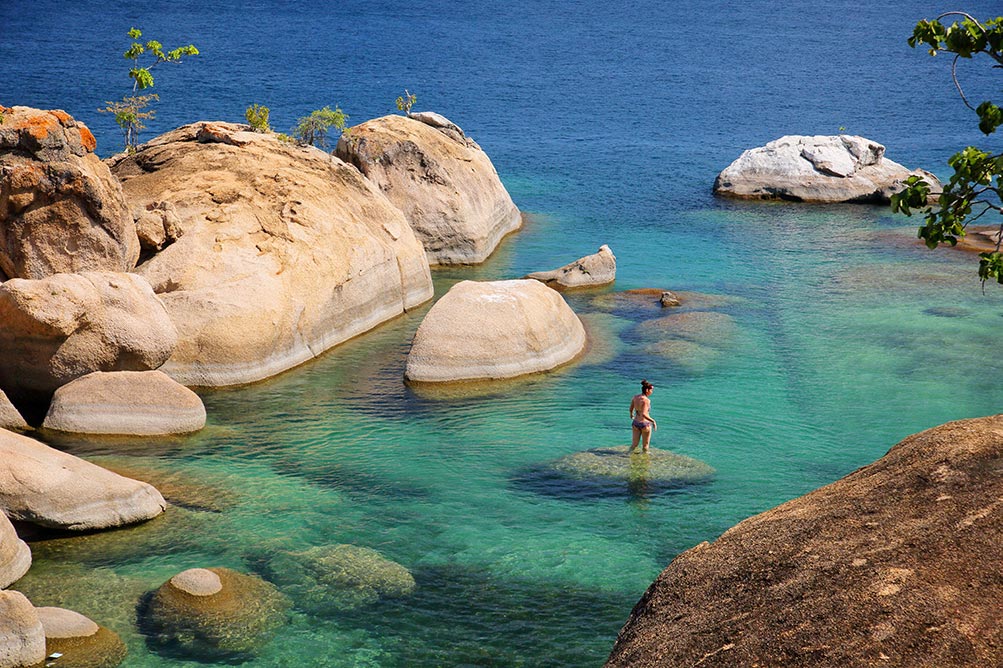 Cape Vidal, a hidden gem in South Africa
Cape Vidal is another dream destination to extend your holidays on the African continent. This lovely beach lies within the reserve of Greater Santa Lucia, in South Africa. It offers a perfect setting to relax far away from big towns' busyness. This shore, absolutely secure, is great for swimming and tanning. It is often invaded by tourists when the weather is good.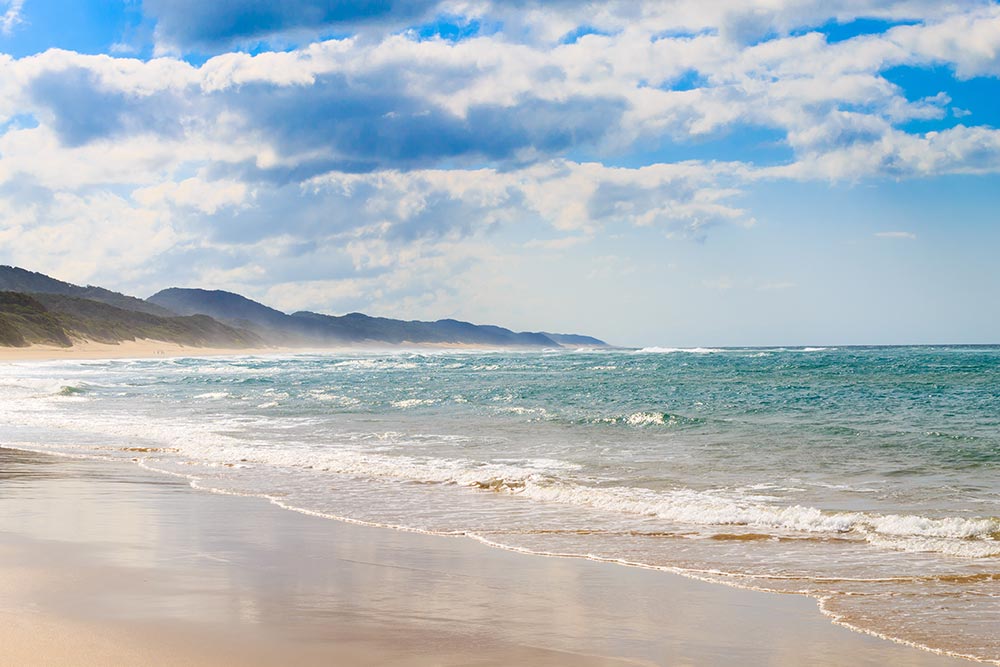 Have you already been to Africa? If it is not the case, we hope this article has made you want to discover this beautiful continent and explore its heavenly beaches. You miss the seaside? Bring it into your interior with our Deco collection and its revisited nautical objects: paddles, garlands of floats and reef knots.
Extend the escape by reading our article on the 10 most beautiful beaches of the Atlantic coast.